Built the rear bumper Saturday. What I wanted to do was build a bumper that was still very thin and didn't stick way off the back and hurt departure angle, but I really wanted LED bars in the bumper. So we brainstormed and came up with this.
Rear crossmember support, cut for 2 TWF 6" LED bars.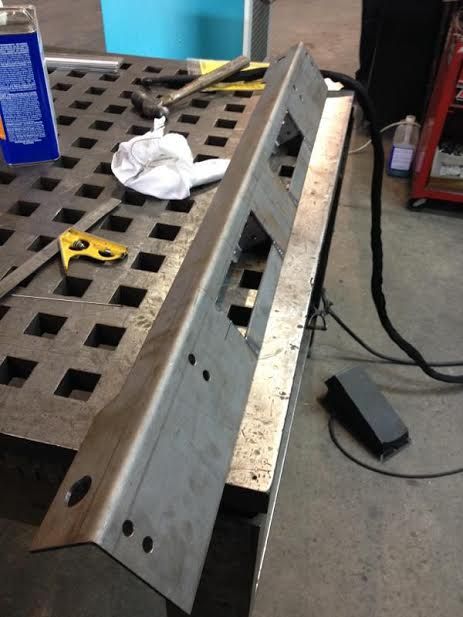 The bars mount to these tabs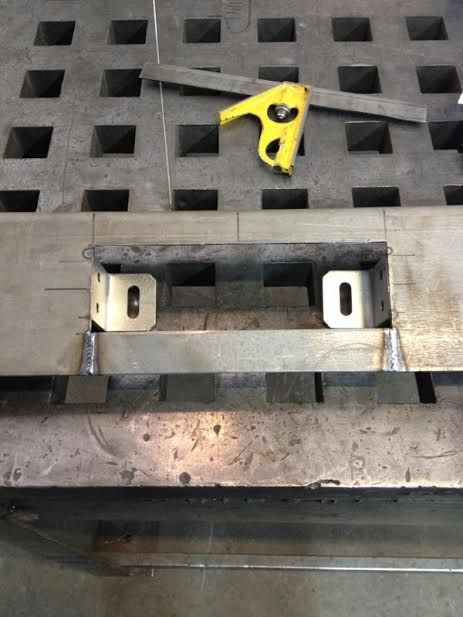 Like this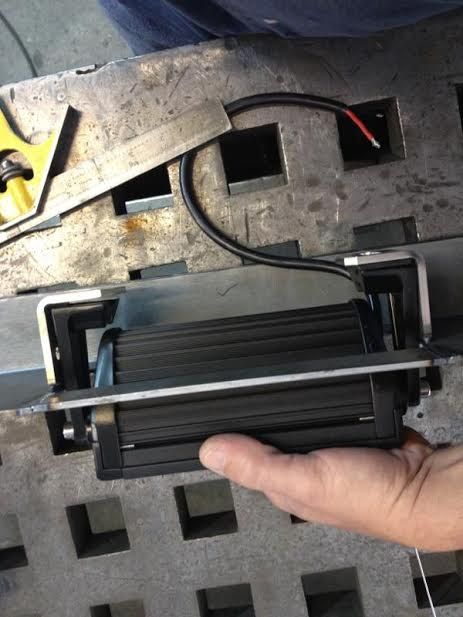 Added a receiver, and tacked up the outer part of the bumper
In the center of the mounting points of the bumper, where the clevis mounts are, we added some 2x3x .250 wall square tubing to add strength to the recovery points.
Mocked up after the first cuts on the outer portion for the lights. The clevis mounts are 1" thick, cut on a water jet and use 3/4" shackles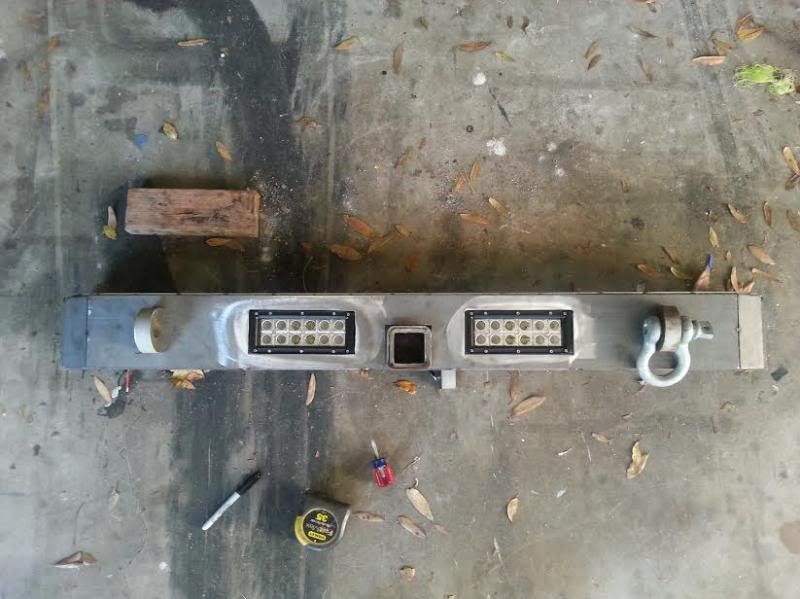 To get the lights to clear, we had to notch the rear crossmember.
The final product! It's spray painted for now, when we finish up the front bumper and rock sliders I'm going to pull everything off and powdercoat it wrinkle black to match the wheels.
The bad news is that my slave cylinder went out today, so I got to drive it home with no clutch which was alot of fun. I went ahead and ordered a LUK clutch kit and I'll get it put in next weekend.