new spicer showed up today.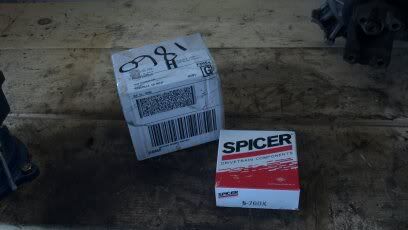 ::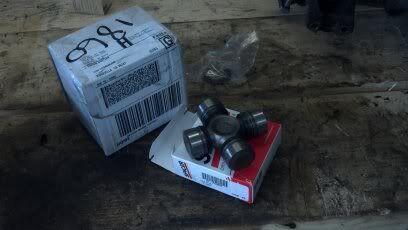 both shafts with the u-joints successfully installed. Shafts painted.
::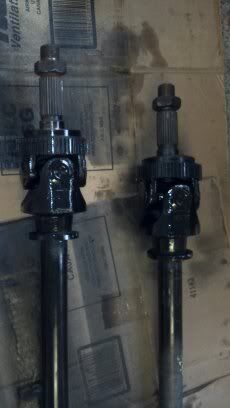 pass cv out, this is cake! hardest part was my damn brake calipers didnt wanna let go of the rotor... needless to say these brake pads wont last nearly as long as they were supposed to..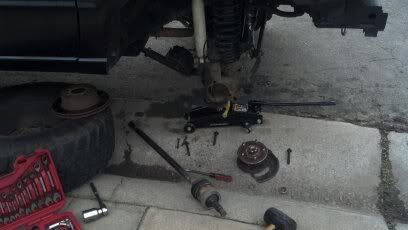 pass u-joint shaft in!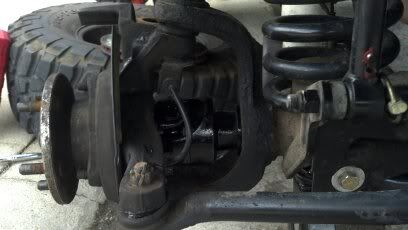 ::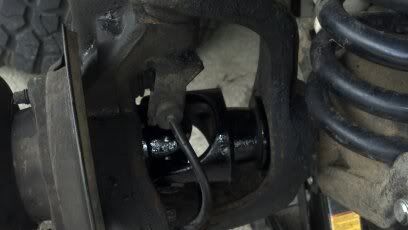 driver side cv out next to u-joint shaft.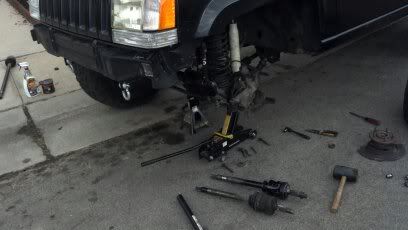 u-joint shaft in!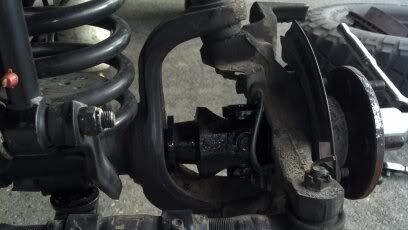 suprisingly, neither side gave me trouble getting the hubs off. pulled right off with no effort.