Whats up guys
Just want to share my build.
so I bought this Jeep from NY and drove it all the way to Denver. 2000+mi drive. was really great. Jeep is an 05 it has a hard top and is a six speed.
we made a quick stop here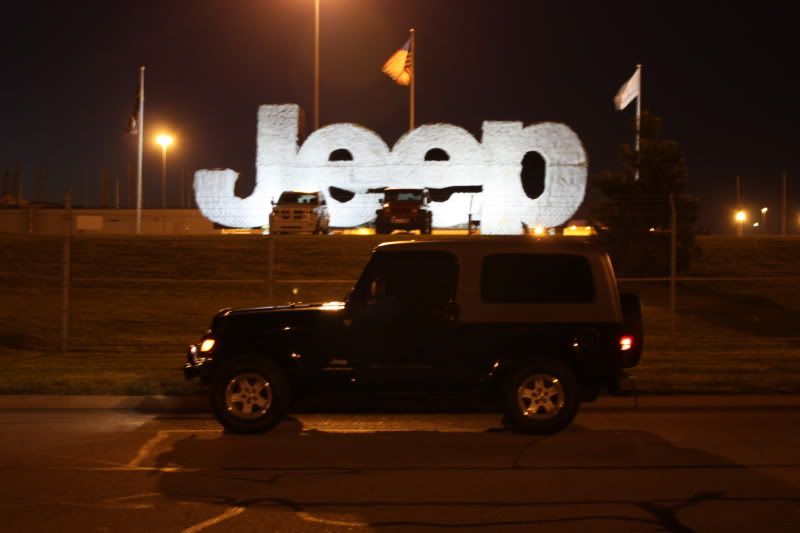 and continued our Journey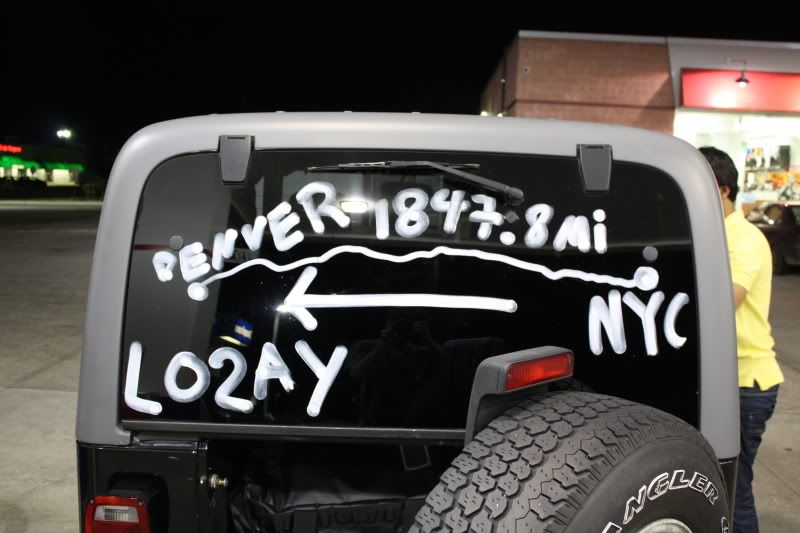 My personal Life, well I come from Saudi Arabia. and going to school here. since I was a kid, I was always fascinated with Jeeps and Wranglers specifically. always watch them from the back seat and enjoy all the different setups they were available in (lift no doors etc)
so my dads friend bought a new YJ and I would always enjoy taking rides with him.
my very first car was TJ and I still have (got about 250K mi on it)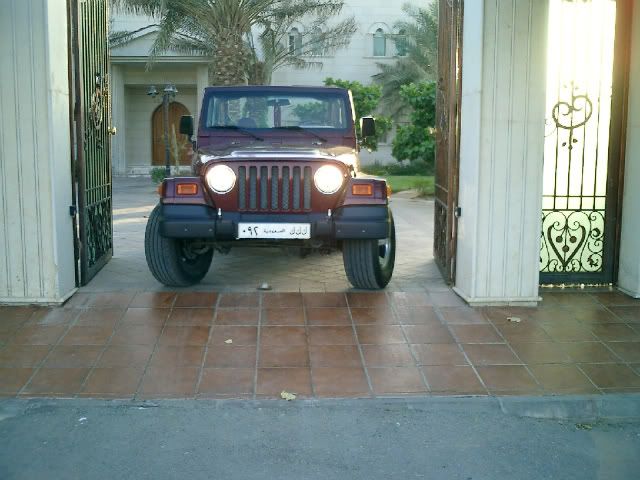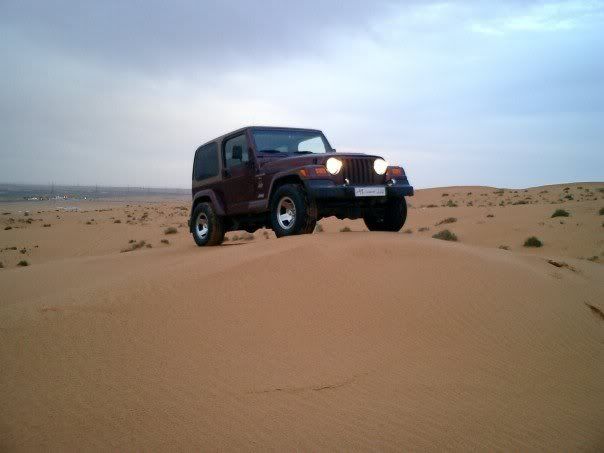 had fun with it but then I moved here and shipping and converting it to US standards was crazy. so I left it there.
then I bought my first JK which was an 07. it was exactly the same as my TJ is color and options minus the auto and nav. the TJ didn't have all that.
so In summer of 07 I ordered a 2008 4 dr rubi from the factory and waited until dec to take delivery. was great and I built it well.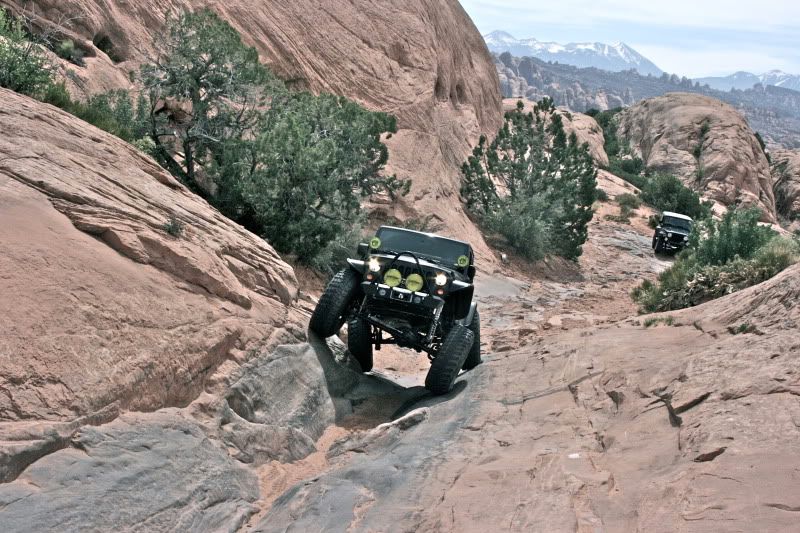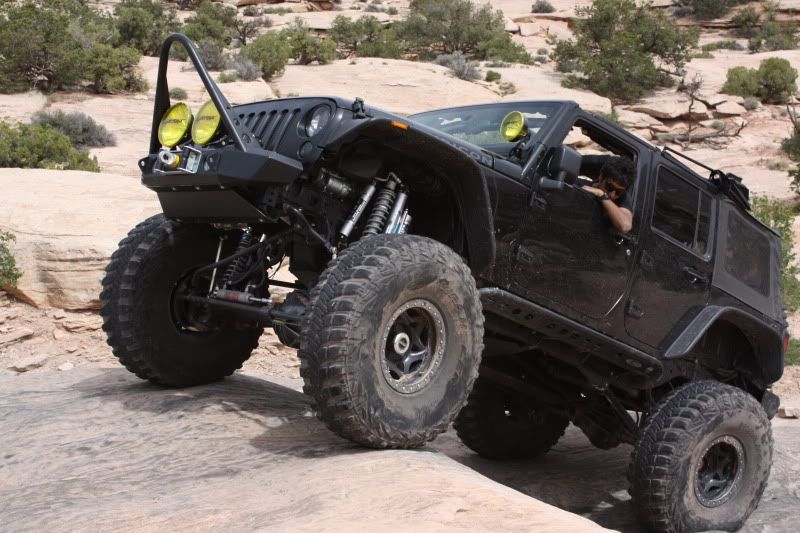 I'll have a build thread on that later.
so back to the LJ
the plan is to make it a daily driver and an awesome four wheeler. low stance big tires. and a bullet proof drive train.
so build sheet is as follows.
- JK D44 axles front and rear. <----- have front/ looking for rear
- TNT truss and brackets. <----- on it's way
- 2.5" lift (really not sure at this point if I should do OME lift or make my own from parts)
- 1" body ( hate body lifts but gotta install one to belly up)
- 37" Tires (MTRs or TOYO MTs)
- 17" MOAB wheels (took those of my bros JK) <----- have/ not installed
- bumpers (undecided)
- 9.5TI winch
- AEV hiline kit <----- have/ not installed
- factory soft top <----- done
- factory half doors <----- done
- Harness for ipod control from RBQ <----- done
- Kelby hiline rockers <----- have/ not installed
- get rid of all the chorme <----- done
- clear marker and signal lights. <----- done
- black headlight rings. <----- done
- Paint Hard top inside out <----- done
- paint Jeep Flat gun metal gray <----- final mod
this build will take a while since i'm working on this and the JK. the JK is almost at completion. I'm really not that good of a multitasker. I'm also trying to do as much of the work as possible. but it gets to a point where I either don't have the knowledge or time to do it. so then it goes to High Country Performance 4X4 to get whatever needs to be done done!
so here is the Jeep next to my JK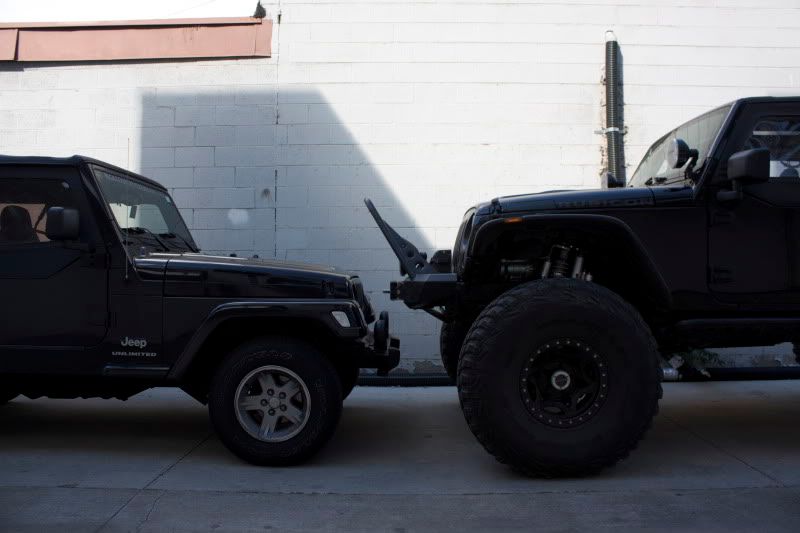 here is the front JK housing that I picked up.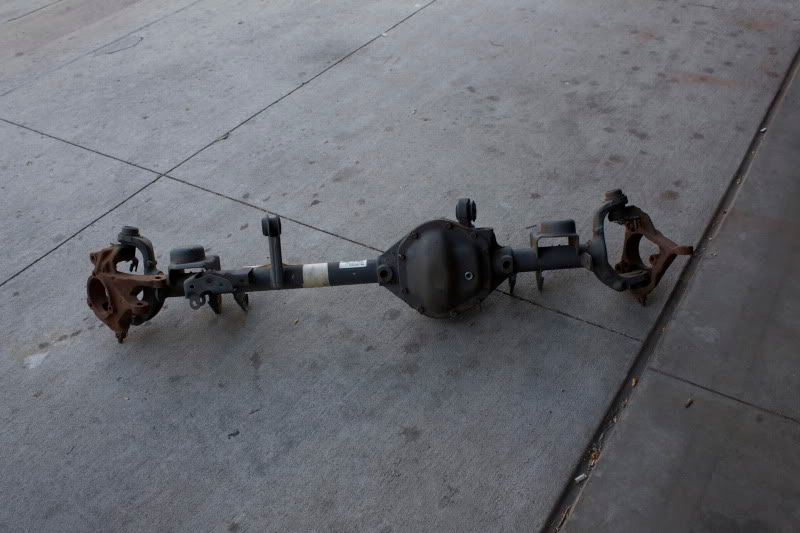 cutting the brackets off and inspection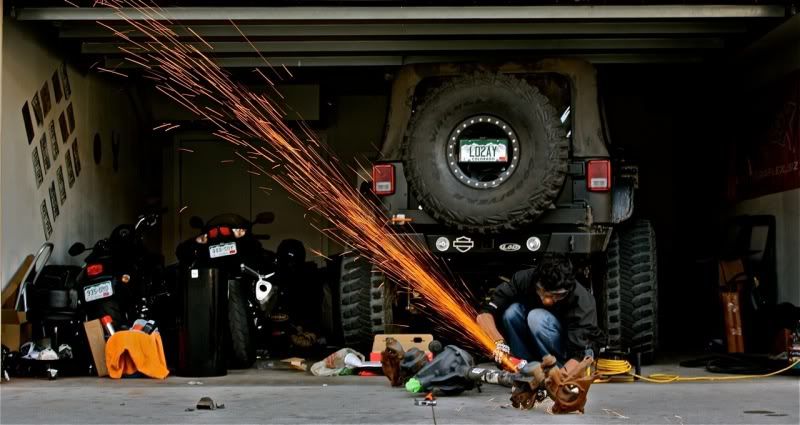 and the finished product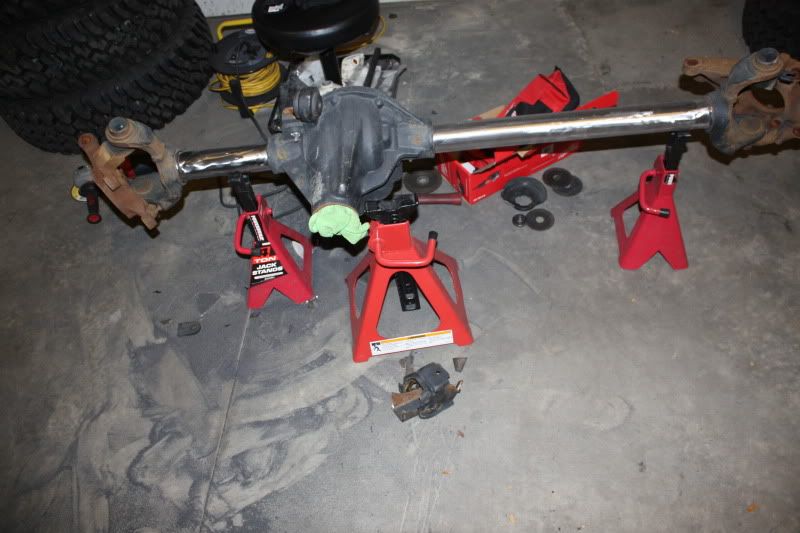 I placed an Order last night for the TNT truss/ bracket kit. man is that expensive! 1000$ for the front and rear!
should expect it to show up some time late next week.
that's all I have for now. I will post more as things progress.
sorry about this long post.
let me know if you guys have any comments/ suggestions/ recommendations
Thanks
Lo2aY