No school tonight so i got a few things done.
First I cleaned up the tire carrier and then painted it. I am trying an appliance epoxy paint by rustoleum and then re coating it with rustoleum black semi-gloss.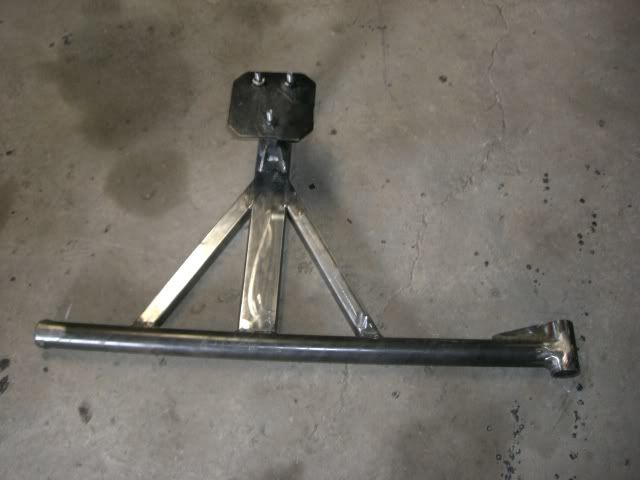 Next thing to do was weld the 8.8 axle tubes to the steel cast housing. The 8.8 housing is steel cast and not cast iron so it can be welded with regular mig and no need for nickle rod on the 8.8.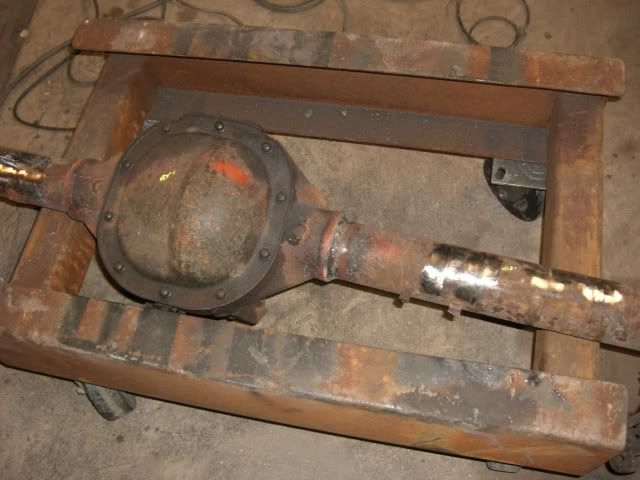 Also ground off the smashed brass on the ford 8.8 brake line. I am using 2 stock passenger side 8.8 brake lines for this 8.8 swap into my friends 94yj. I need to cut the little bracket off the brake line and flip it around so the hose sits better. After it is off I am going to take it to work and bronze it back into the position I want it. Edit
do not use this technique, seems the heat when welding makes the nylon hose pop out of its fitting, destroying your line)
Last thing I began tonight was a chamfuring some of the parts for the 8.8 u-bolt flip brackets.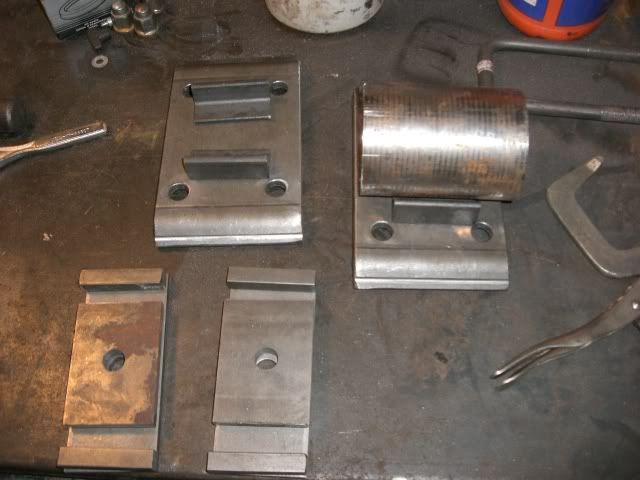 There is a bit of a mock up to show you what they will look like.