My 91 blazer and 85 CJ are taking up the garage so the 82 was outcast to my pole building. I broke out the light plant and worked on it tonight. I saw the body mounts were really dry and cracked so i went to get them out to be replaced... Well in trying to break the bolts lose I stripped 6 of the cage nuts
So after a few words and a kick at the tire I decided the body was coming off! The trusty Dewalt grinder took care of the bolt heads. All that was left was to figure out how to lift it.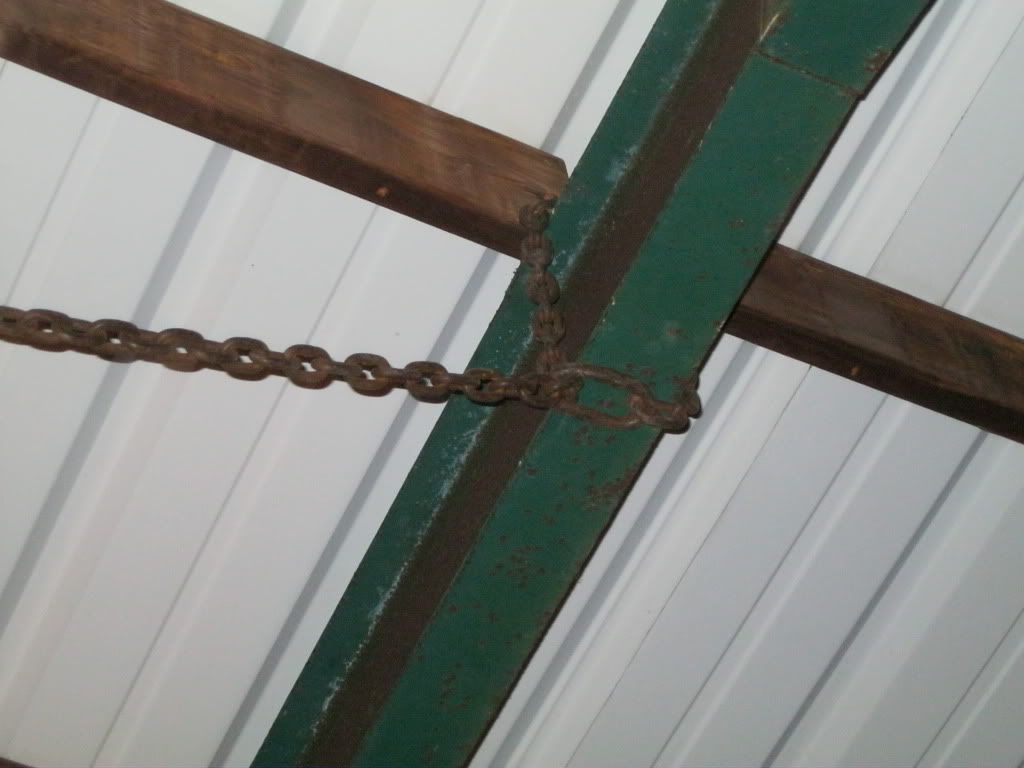 I ran some chain around the rafters and ran it to another rafter.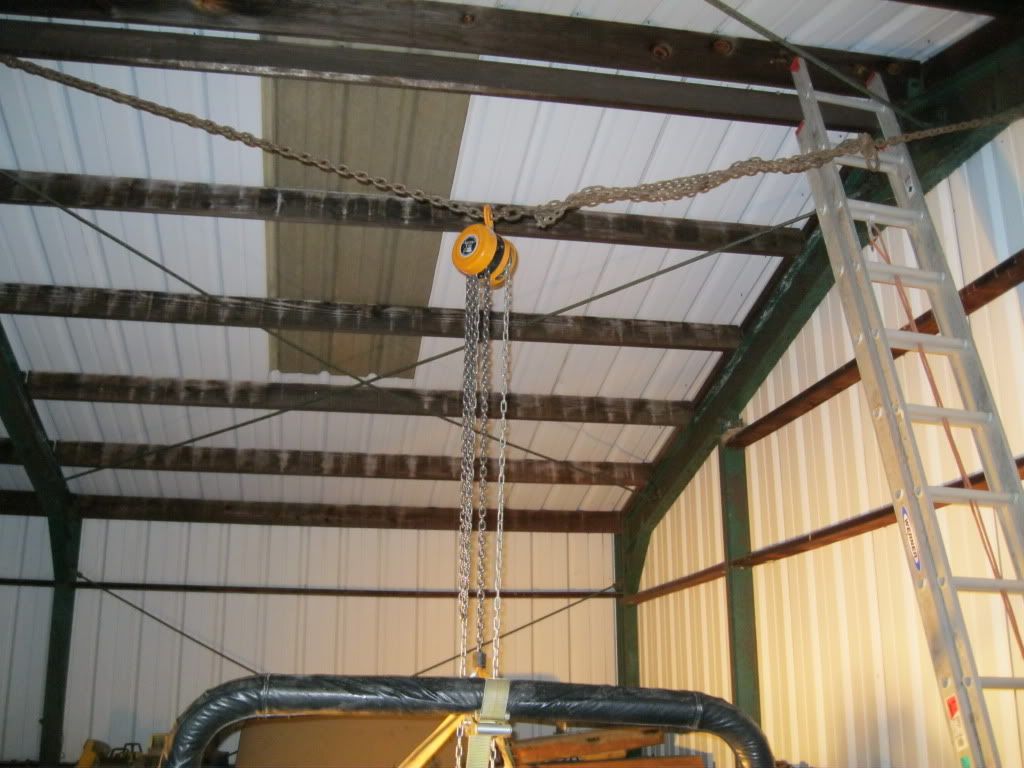 Then Harbor came through with a chain hoist for cheap!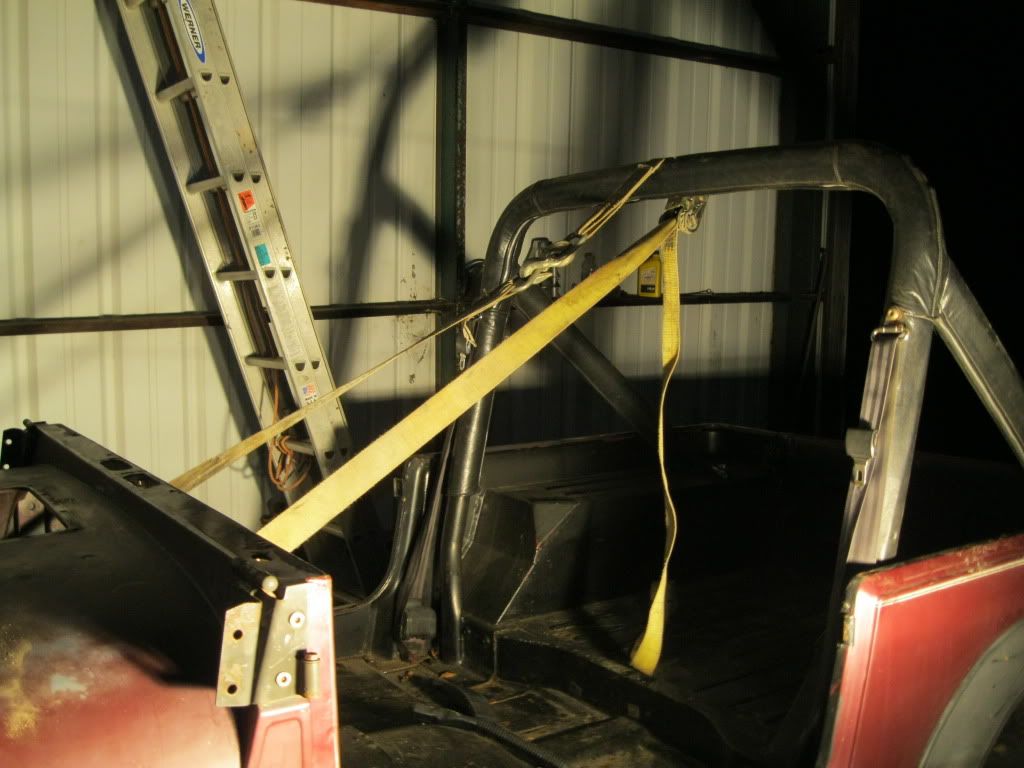 then some creative strap work and off she came!!!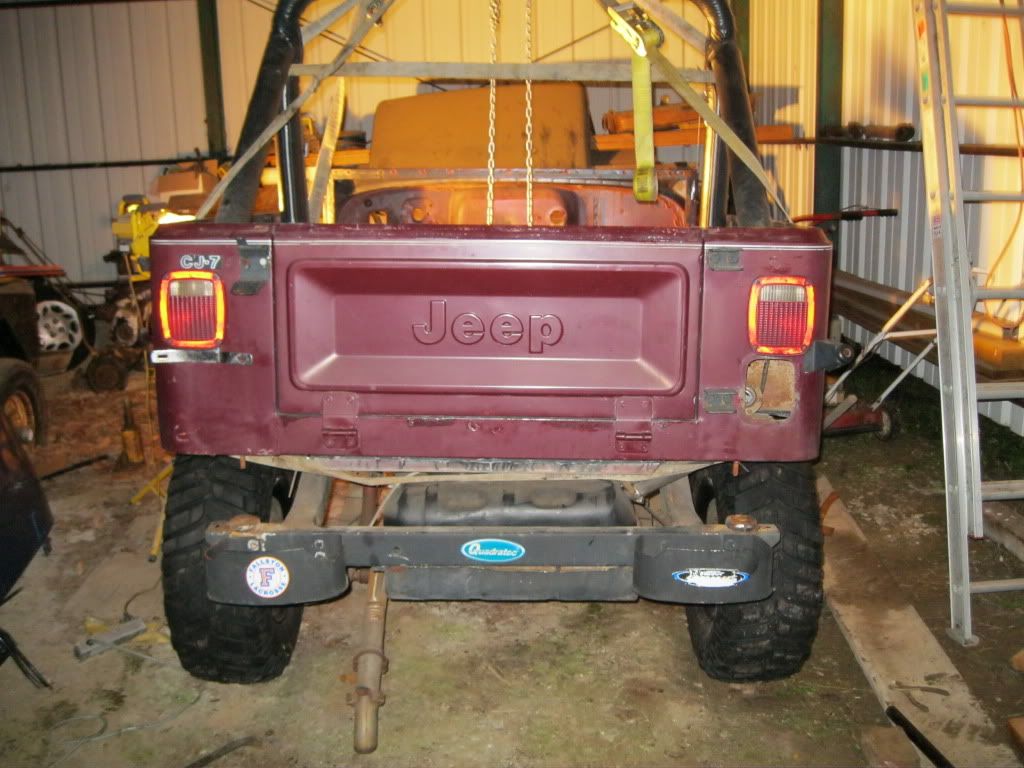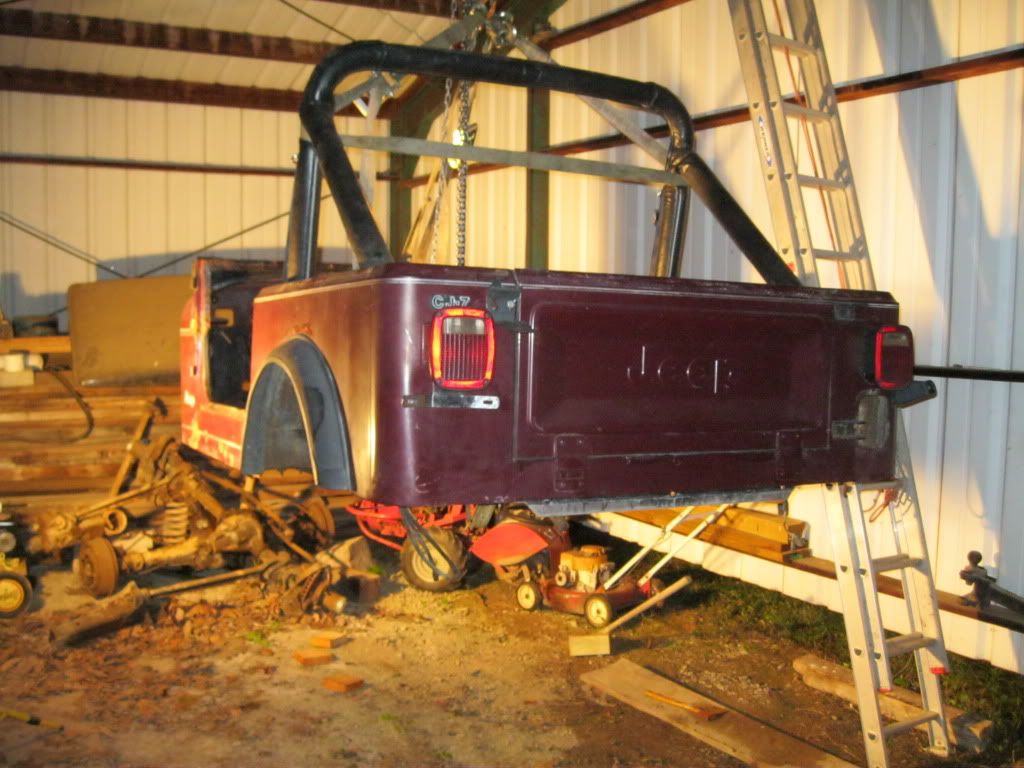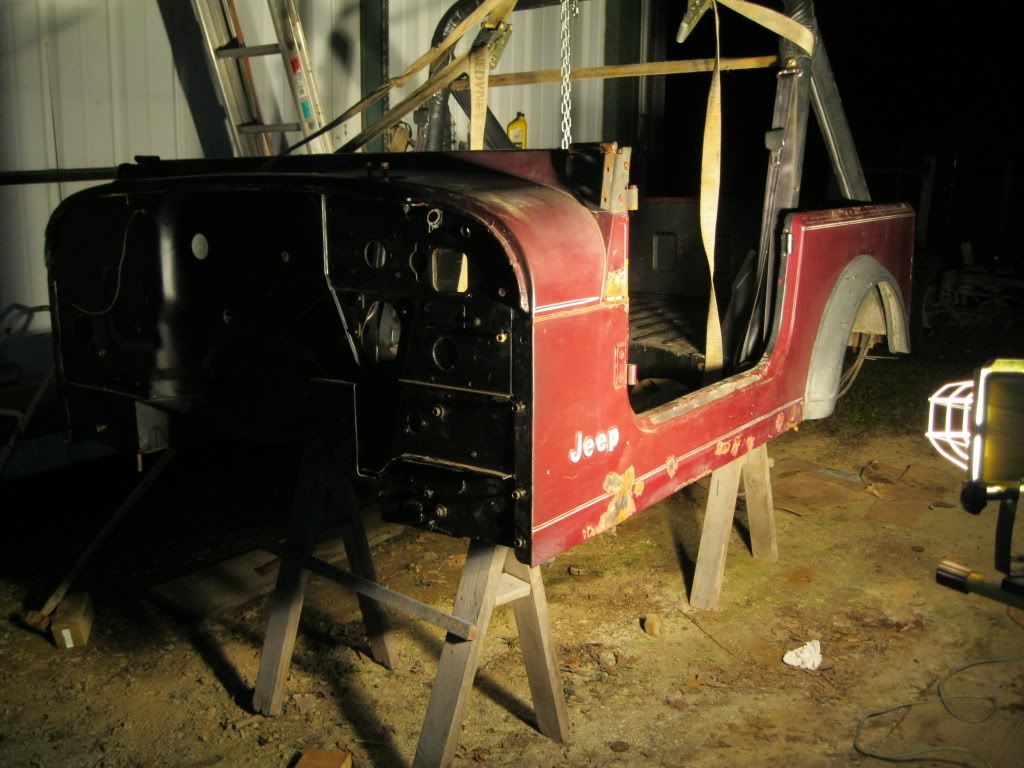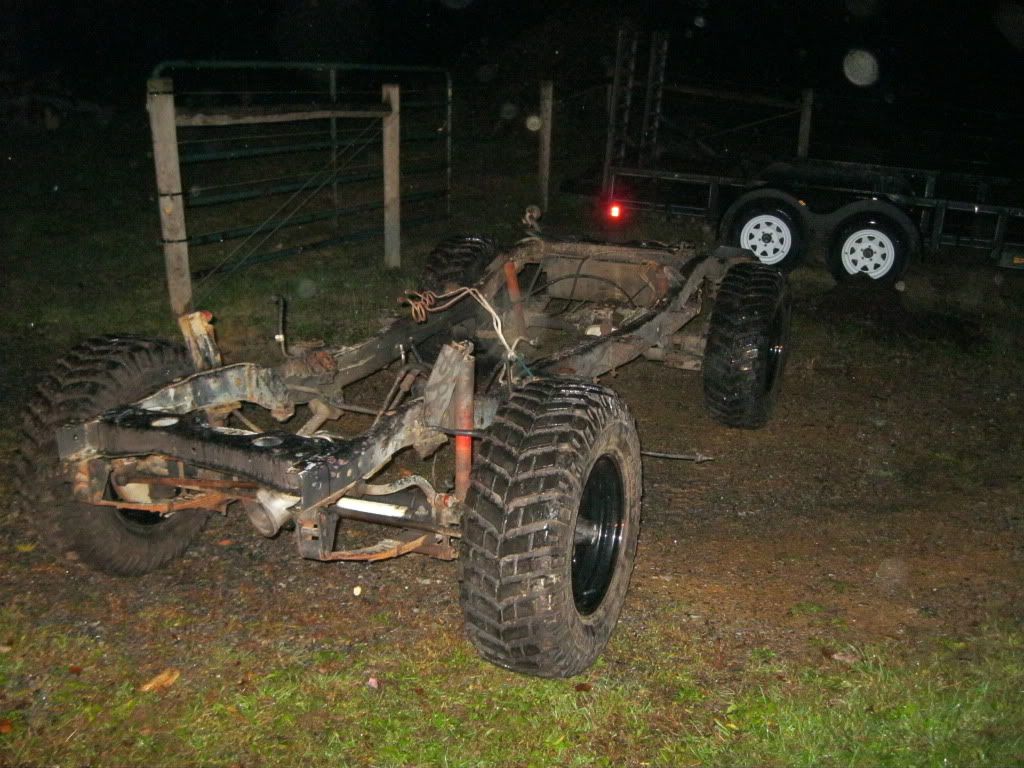 I called it a night at this point. Going to get the frame cleaned and painted saturday hopefully and then my drivetrain can go back in.
Strings
P.S. I had my Mickey-T's mounted up