Where to start?
I got back about 2 months ago from my second deployment and started ordering and stockpiling parts. I finally had some time to install a few. Some are still on the way.
I will preface that I don't really take pictures during my work. But I will answer any questions the best I can.
First was the Bestop Trektop NX. Install was straightforward and the included instructions were clear. I wanted to replace the halftop I had put on a few years ago. I never really liked the halftop. It was loud and I could never keep water from coming in around the roll bars in the back. This was caused by me removing the roll bar padding which the top is supposed to tuck under in the back.
This top is amazing. Its quiet, keeps me dry and is loaded with features. It comes with all new hardware (door surrounds, etc.). What I was surprised to see was the hard plastic built into the rear corners. I believe this is to reduce flapping in that area since the top is frameless. It has the sunrider feature and all the windows come completely out with only the top staying on to turn it into a safari with only straps at the rear.
The next item I tackled was the Savvy MUA. Install on this took me a while. I have limited tools and a few other mods I've done in the past got in the way. Note to others. If you cut off and rewelded your body mounts higher, you will have to do some modifications to make this work.
The frame "C" brackets are made to fit over the stock mounts and appear to fit in close tolerance. I have the Genright mounts so I had to notch the frame "C" brackets a bit. If you have the Swag body mounts then forget trying to get the Savvy UA. Those mounts are extremely wide and you would have to cut almost all the material of the "C's" out.
I still need to dial in my drivetrain angle and install the engine skid. Ill take care of the drivetrain angle this weekend when a few more parts come in.
This week my front HP 30 and rear 44 are coming in. Both are equipped with ARBs and 4.88s. The rear will also have discs.
A few goodies I'll be installing on the front. Currie JJ housing kit, Currie LCA bracket skids, Blaines tie rod flip sleeve for the drivers side and Vanco's BBK!
I also have a new set of tires and wheels. Staying with 35's. I contemplated jumping to 37s, but this being my daily and not getting into serious enough trails, I decided to stick with the size I have.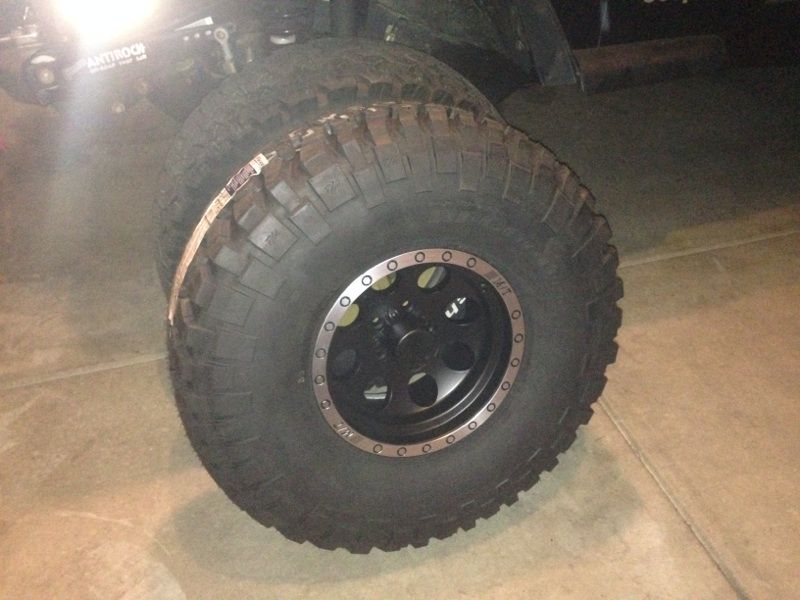 A few other odds and ends to install. JB SS SYE and accompanying DS I've had for 2 years but no time or place to install, ARB locker pump, hand throttle as well as a few other small odds and ends I'm forgetting.
I'm happy that I will be nearing an end to a phase of building and this will hopefully last me for years to come.