Bought this stock 2006 TJ in Dec. 08. It had only 16500 miles on it, it was like brand new. Here's how it sat the day I brought it home.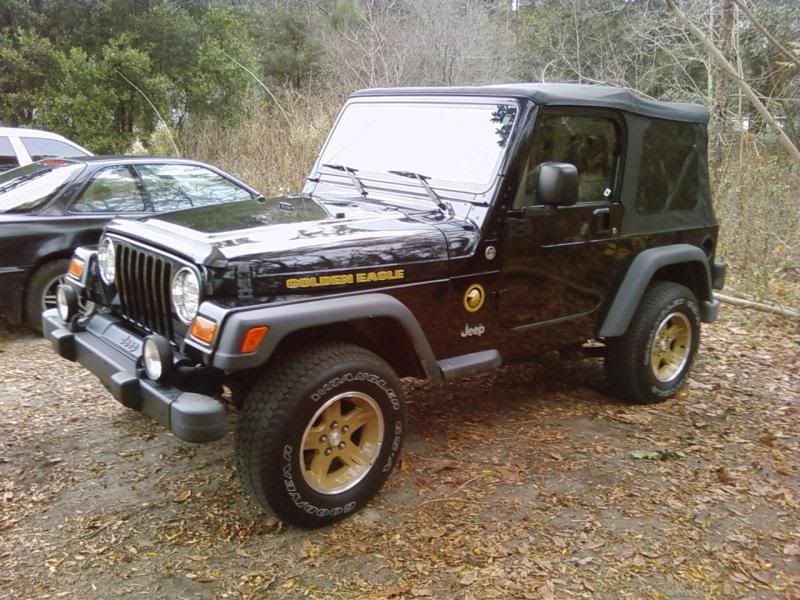 I made a few changes, added front and rear rampage bumpers. Later removed the front. Went wheeling stock for the most part.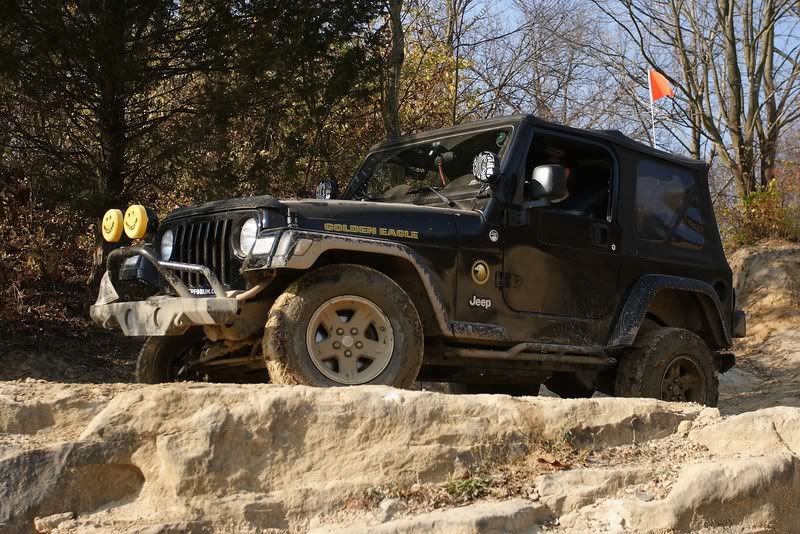 Then put on a lift and some 35's in Dec. 09. It had around 45k miles on it at this time.
Don't have many newer pics, but its up to 62k miles and starting to get a rest. I live on base and drive 50 or so miles a week. Before I joined the Air Force, I was putting that on in a day easy if not more.
So now that things have settled, I'm spending less on gas, and have a job with a lot of TDY potential, I'll be building it up!
My current mods:
Rampage rear bumper and tire carrier
Rough County 3.25 lift and 1.25 BL
RC rocker protection
Undercover Fab belly skid
SYE and TW drive shaft
35" BFG AT's
Future Mods:
I've got the Currie 4" lift with Antirock as well as the Currie steering with Savvy tie rod on the way. (Thanks Gerald!)
I also ordered OME N66L and N67L shocks to go with it.
It will probably be towards the end of March or early April before I get around to installing it though.
In no particular order I'd like to get The arched Metalcloak fenders
Undercover Fab "Deep Cover" system with the ultra high clearance skid
4.88s and Vanco's brakes with Black Magic pads
Savvy body armor (bumpers, rockers, corners, etc.)
Bestop Halftop
Full soft doors for summer
And some other miscellaneous gee wizz gadgets
Wow I've got a long road ahead of me! Good thing I plan on keeping this thing forever.