Summer '10
- It was time for new axles, and suspension. I taught myself to weld and borrowed a friend's garage.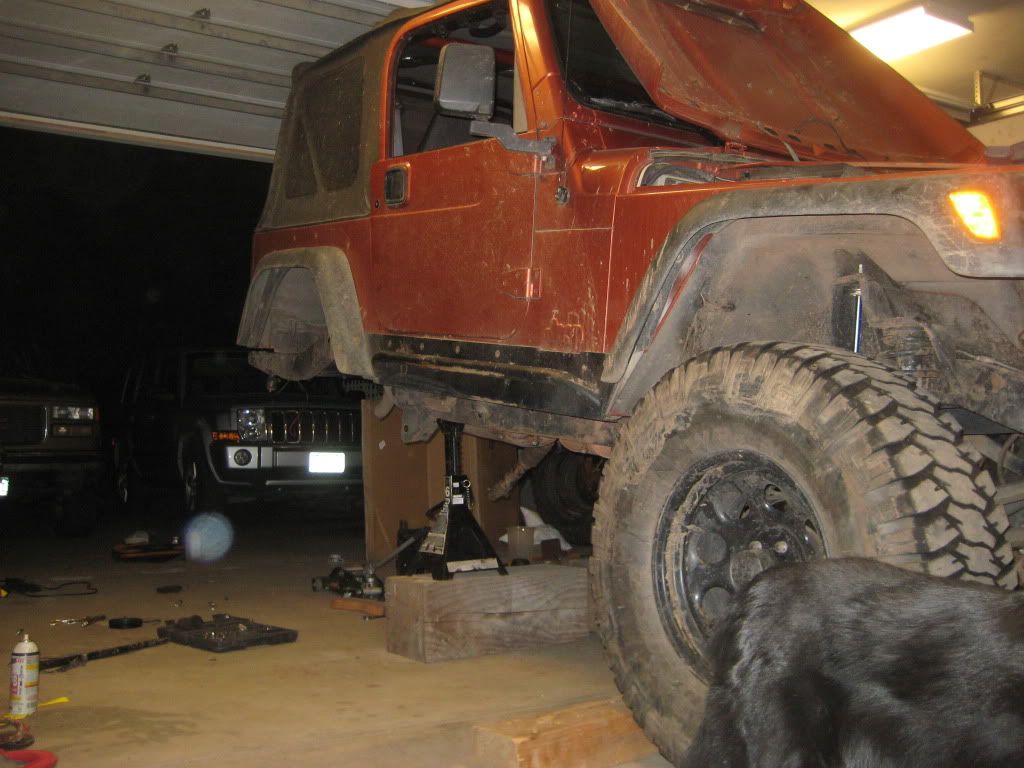 I picked up a Kingpin D44/60 Hybrid for the front. 35 spline, ARB with 5:13's and Warn Hubs.
Set it up for the TJ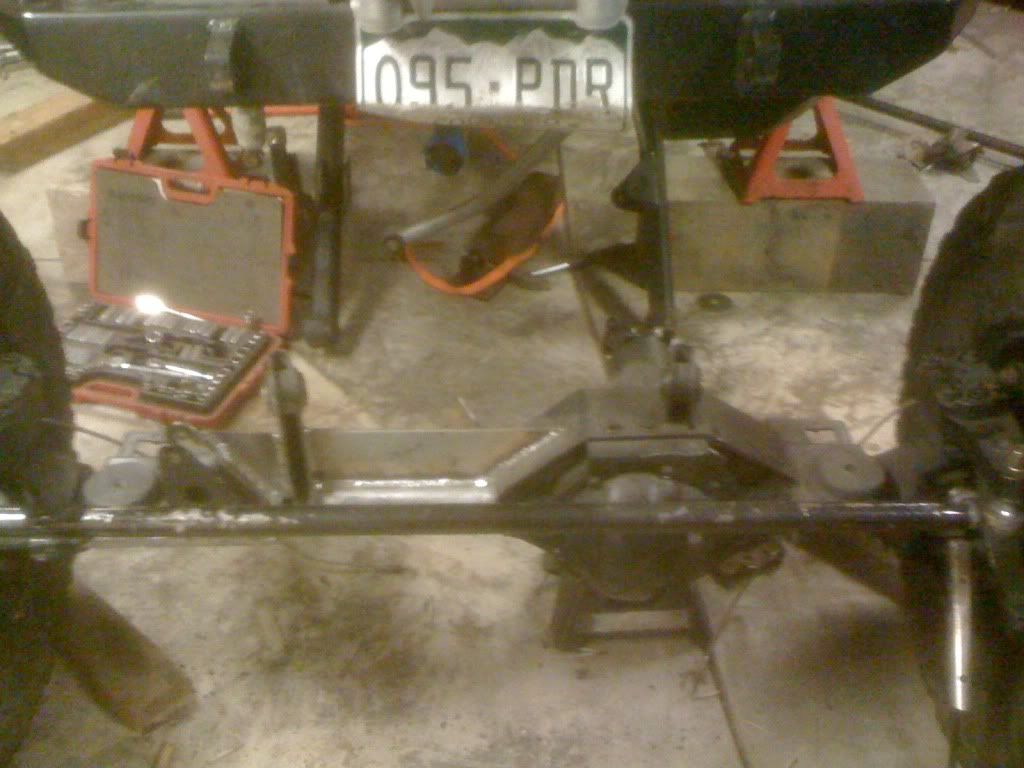 Rear axle is a 35 spline, semi-float D60 with an ARB and 5:13's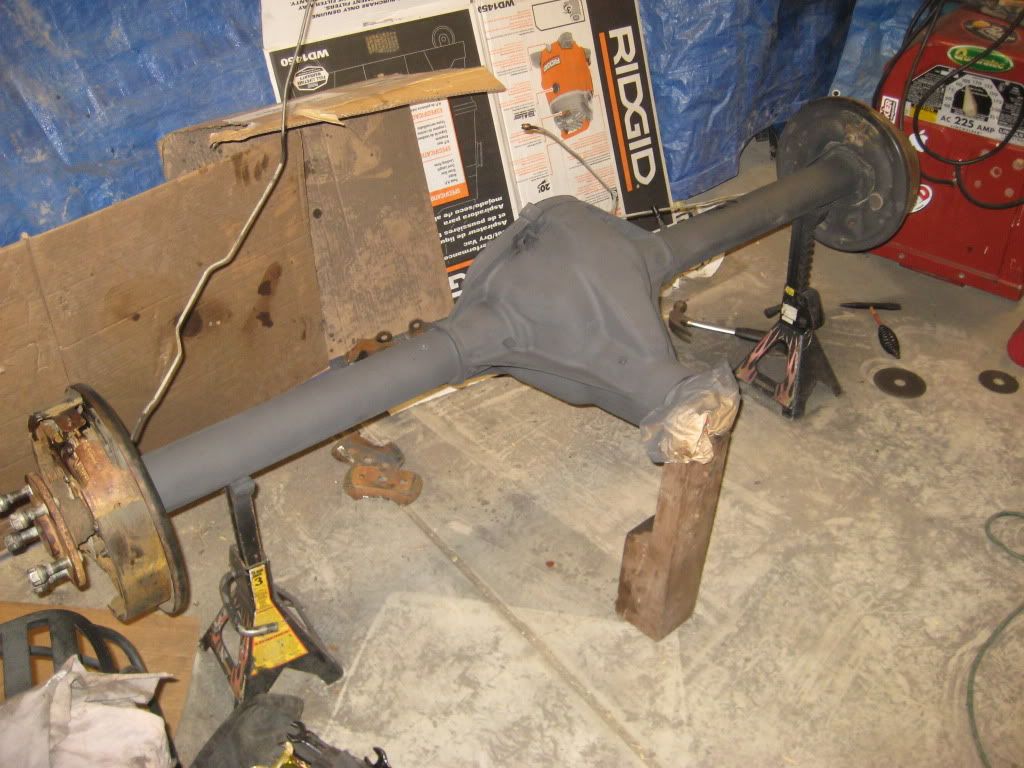 I installed a Clayton LA , and used their 5" stretch kit.
Steering was my biggest hurdle on this build. I needed a flat pitman to get the correct angles, so I went with a Waggy arm. Unfortunately the arm now hit the lower radiator hose, so I had to raise the radiator. Took a while, but I finally got it figured out.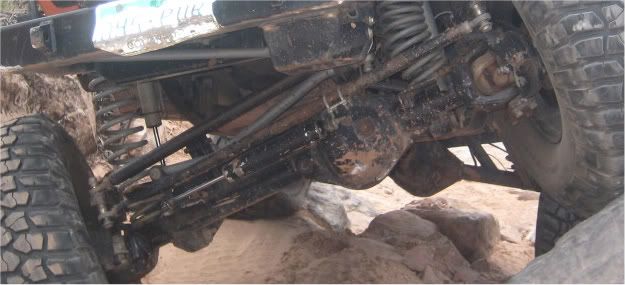 I used the GenRight Comp gas tank, and threw some 37's on it. Finally I had the rig I had wanted for a long time!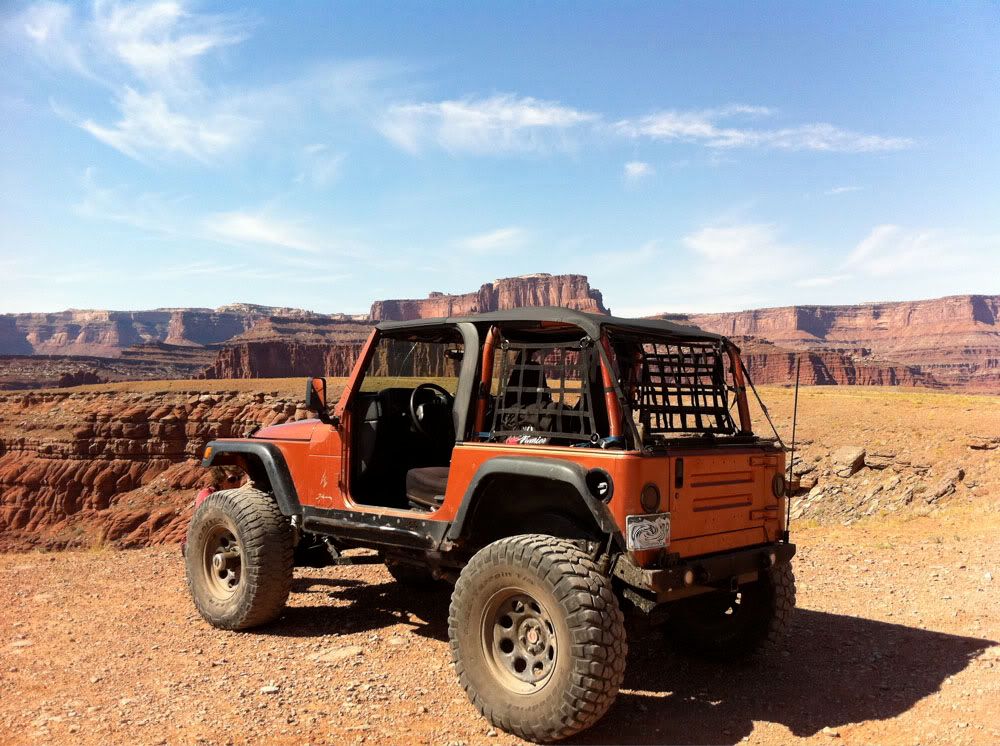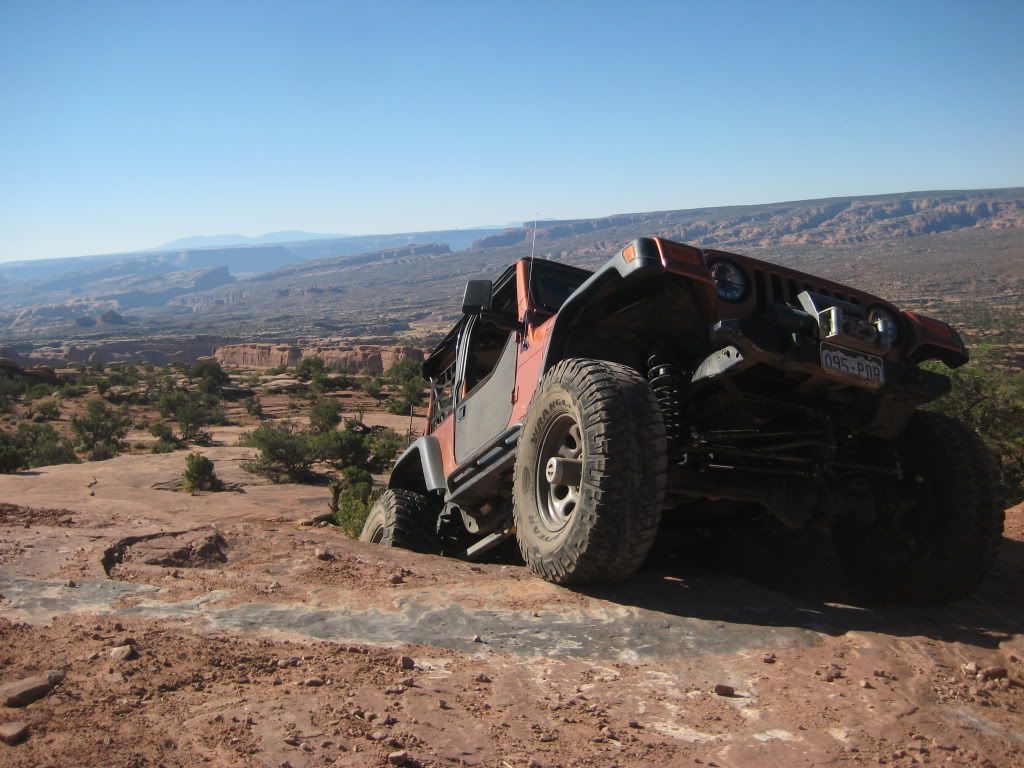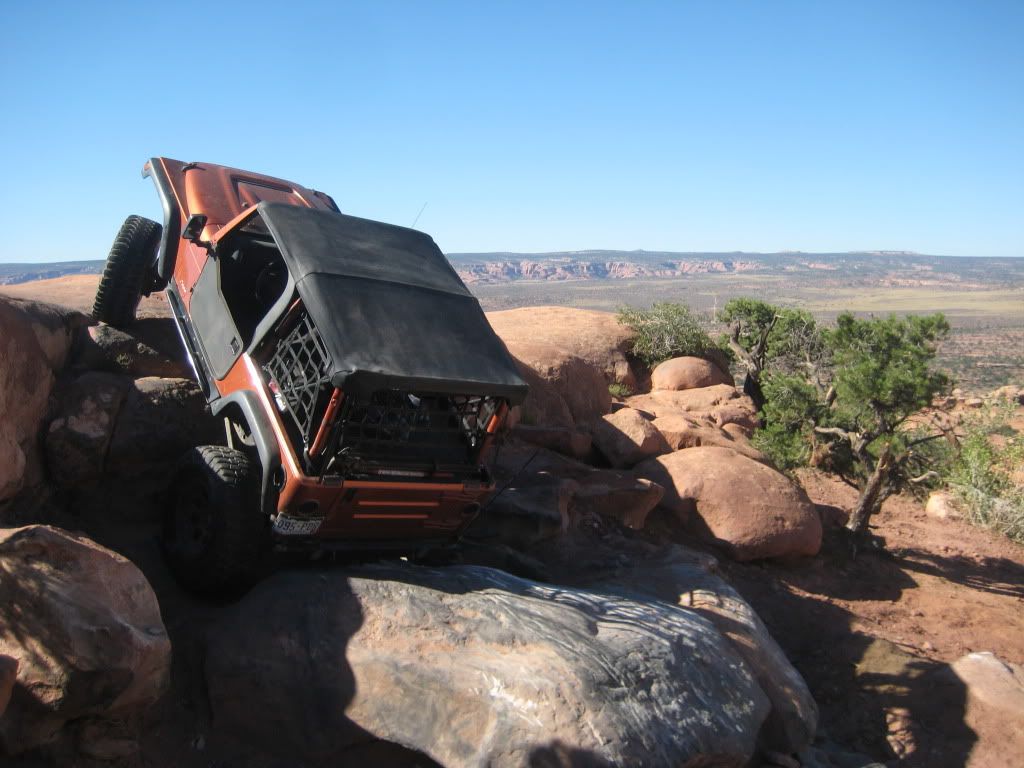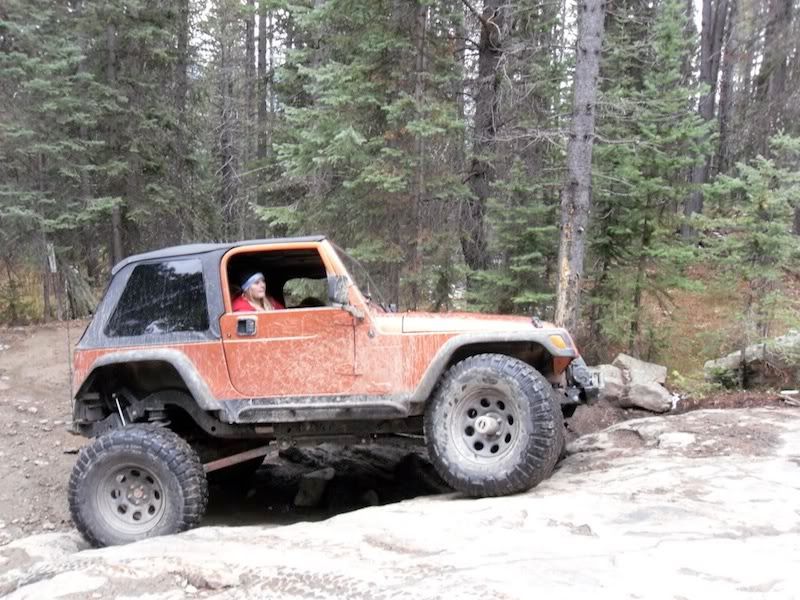 I'm not sure if it was coincidence, but shortly after the build, I shredded the pilot bearing in the T-case. This happened in Moab, 240 miles from home. I wasn't able to get a new bearing, so I tore the case apart at the campsite, removed the bearing, and drove home without any problems.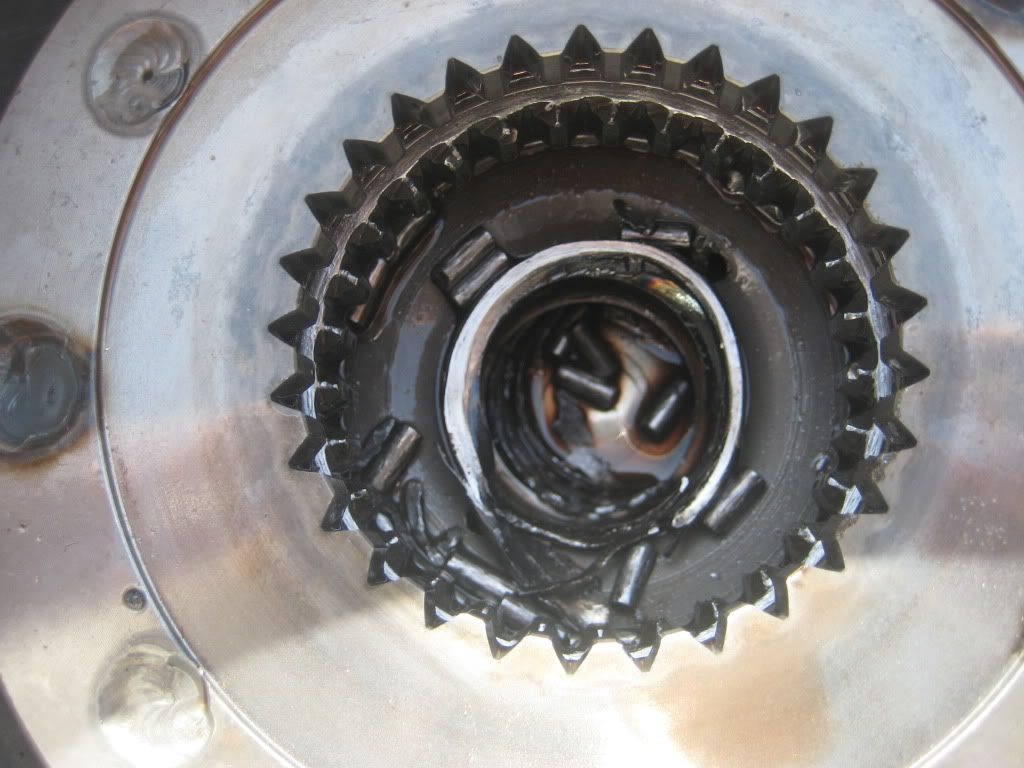 I replaced the mainshaft and the pilot.
Fall '10
- The added stress from the bigger tires tore my steering box off the frame. A bit of welding from a buddy's on-board welder, and some help from the winch, I was able to finish the trail. Time for a steering box brace.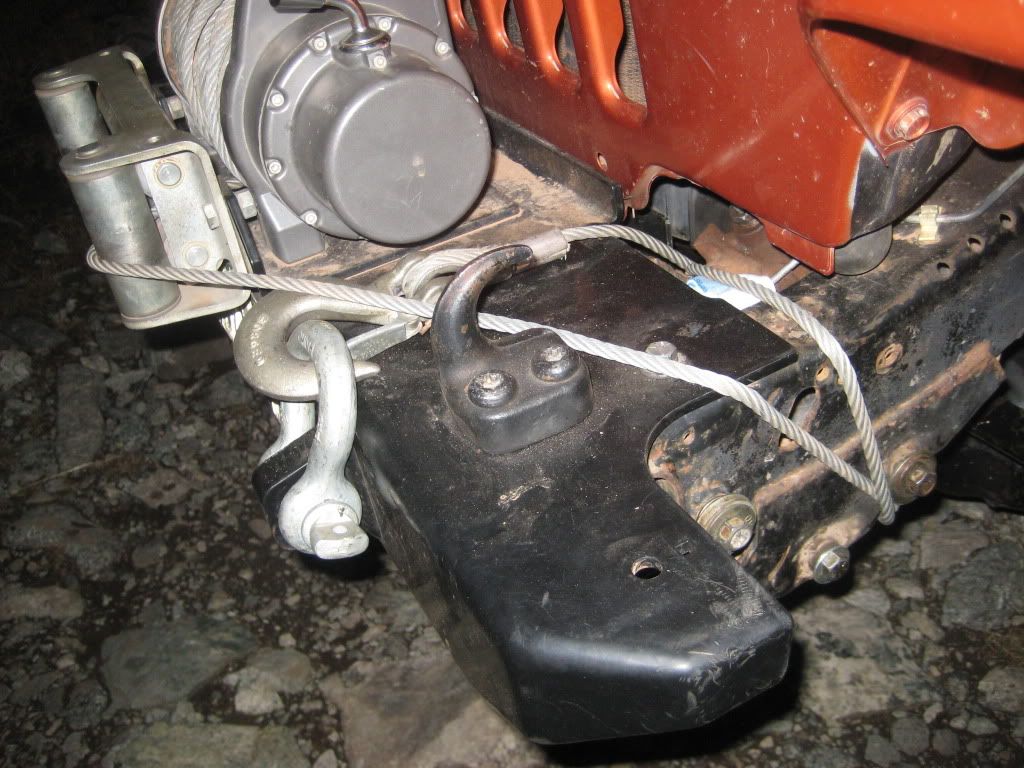 A few months of wheeling, and I decided I wanted a bit more clearance under that D60. On went the 40's.