So after losing interest in building my old XJ, I decided to upgrade to an LJ. Took some time to find one I liked for a good price. Ended up taking home a blue LJ last November for 12k out the door.
Initial purchase
Here is how she sat when I first saw her: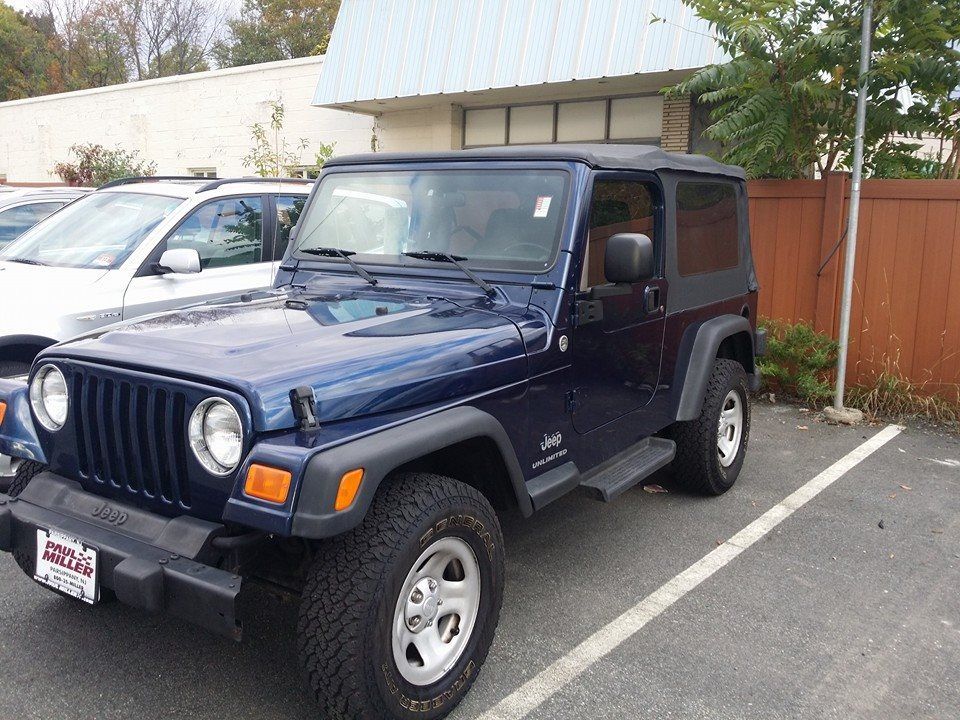 I decided to wheel her right after I got her picked up!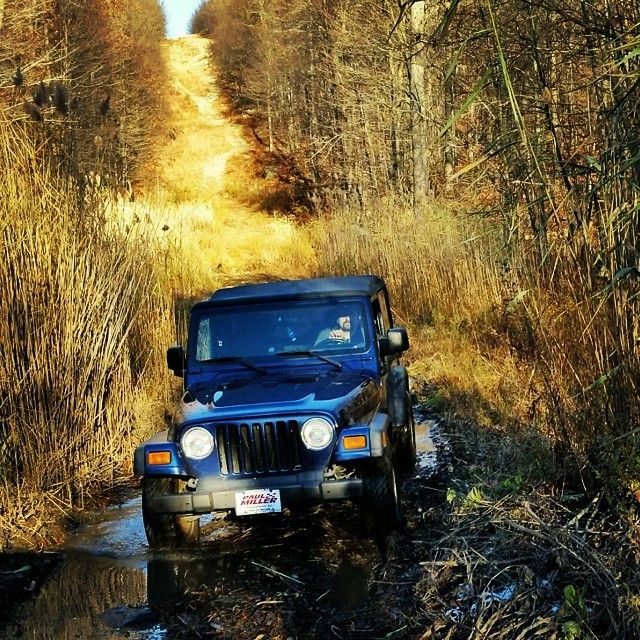 Realizing so odds and ends needed to be done, I did all the basic maintenance. Fluids, spark plugs, filters, oil, etc, etc.
Now onto the fun stuff!
I gutted the headunit, speakers and speaker pods. Keeping the music up while roof-less is difficult!
Apline bluetooth headunit
Alpine power pack amp
Alpine 5.25 (Pods)
Alpine 5.25 dash
Dash adapter brackets
Next was installing a hidden CB with the Cobra 75WX mounting the unit under my glovebox, using a 3" firestick. Man CBs are so damn useful! I also threw on a Quadratech 9500i winch after realizing getting stuck would be no fun. Also did some other creature comforts like the daystar dash shelf thing, grab handles, and ripped out the carpet. Also I had to remove the 3rd brake light/tire carrier as it was worthless weight.
Post 42RLE
After fighting with the 42RLE in vain for months, I realized my regear and tires would probably have to hold off until I got that sorted...well...42RLE kept giving me issues (plus the normal OD sucks for highway). I ended up bumping up my plans for some mods!
I brought the Jeep to Globex down in Toms River, and got the following done:
NV3550 swap
1" MML
1.25 JKS Body lift
Undercover Fab Ultra High Clearance Skid
Front and Rear Adam's driveshafts
SYE
Before I brought it to them I rush installed my OME 2.5" lift to make sure I didn't have to rebuy driveshafts when I went to lift!
Here she is on the lift:
Future
Adjustable CAs (Rockmen or Currie)
33/35s Goodyear Duratracs
Light alloy wheels 15x8
Detroit Trutracs Front and Rear
HP Dana 30 with C gussets
Chromolly shafts
Metalcoaks all around
Gas skid (still undecided)
Undercover Fab engine skid
Steering Skid
Rockmen aluminum drop tailgate
Tuffy full center console
JCF Offroad rear bumper (with receiver for dirt bike carrier)