Ok so I found time tonight to get the new mounts in. Wasn't as bad as I was expecting although I did have to fight a few bolts to get the mounts to line up but I'm very pleased with the final results.
Pic of toasted driverside mount it just fell out when I unbolted it.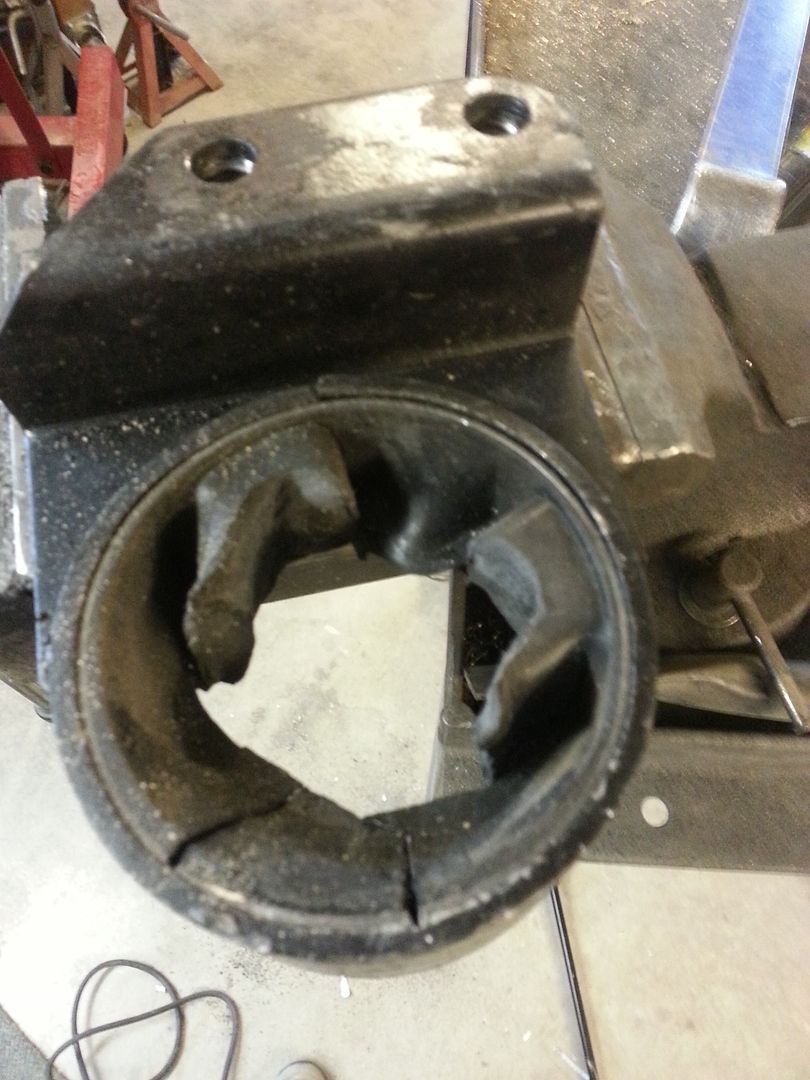 just used a sawzall to cut the metal band out and knocked the rubber out. It popped right out.
Then I used good grease to lube it up and used my big freakin bench vise to squeeze those babies in there it took a few tries but wasnt very hard. no pics since my batt died on my phone.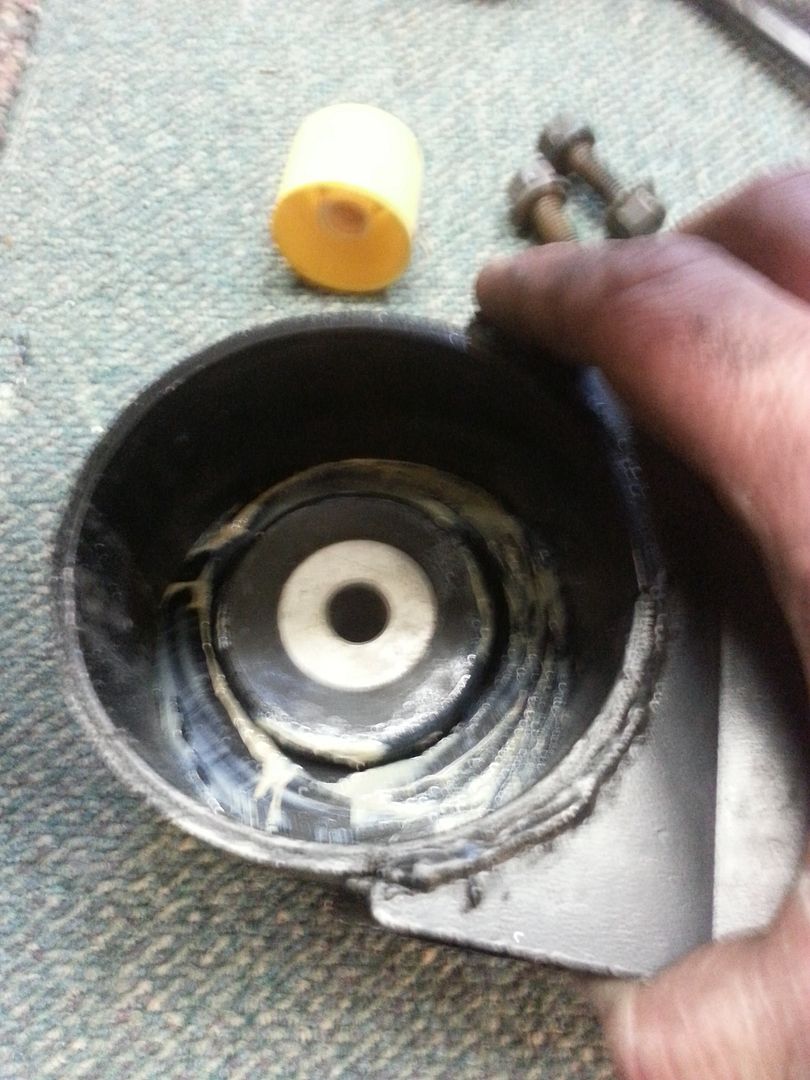 Once pressed in it took a little finesse to massage them in but all in all went very smoothly. It took me roughly two hours to do this.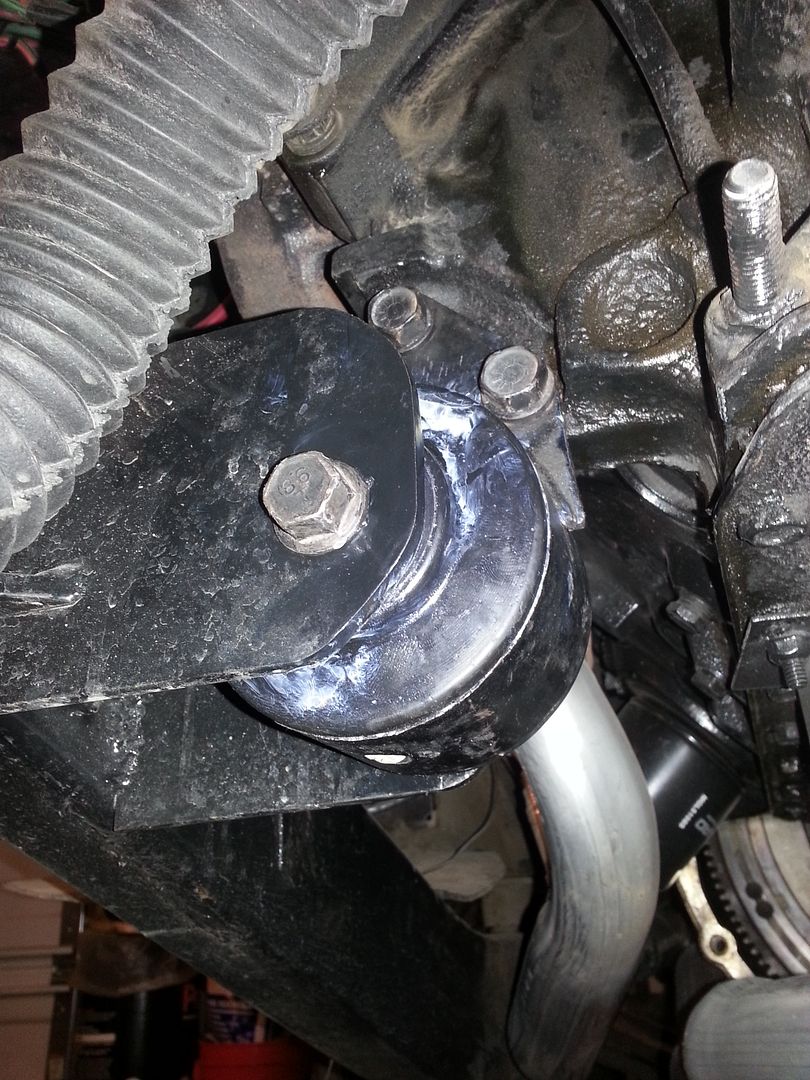 Then I proceeded to remove the transmission mount first I unbolted it from the skid then I jacked it up and braced it. then I removed the skid and simply unbolted the old rubber mount and bolted the poly one in its place and then reversed theprocess. It really only took me about a half hour to do.
---
build thread: http://www.jeepforum.com/forum/f22/skyj-eccentric-build-1467426/ '90 YJ 5.2 magnum MPI, AX15, NP231 SYE, Dana 30 4.56 open/ 8.8 4.56 detriot locker. 1" shackles
2" BL, 4" stretch all on saggy waggy springs.