Since the dana 30 came with knuckles already drilled for a tierod flip I mocked it up that way.
I had this problem: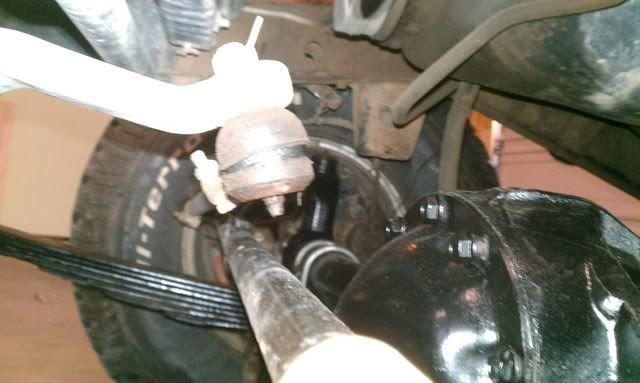 I only had about "1 of uptravel before my draglink contacted my tierod.
so I created this thread
http://www.jeepforum.com/forum/f12/t...rence-1358161/
I decided to go with a ford ranger Pitman arm out of a '80's 2 wheel drive with power steering.
Ranger arm on left YJ on right:
I had to file out the keyways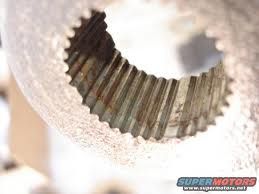 on it in the arm to clock it for the yj steering and add a goferit insert into to arm, because the taper was bigger than the yj tre. I fully welded it in instead of just tack welding it.
then I ordered up another goferit for the tierod to attach to the drag link. It worked great and I ended up with plenty of clearance. My turing radius kind of suffered a little from it but not much.
flexed it out on a mound of dirt out at the ranch:
after installing the 8.8 I never really liked how spongy my brakes felt so I ended up installing a ford Van E350 master cylinder:it made my brakes muy bueno.
I still may order me one of those parts mike bracket that moves my steering box forward an inch but the ranger arm is working good for now I can live with the loss of radius it really isnt that much.
Moab wheeling trip pics and video next.........