Since I was broke as a joke after my 8.8 swap. I set out to install a dana 30 with 4.56 gears I picked up from my inlaws neighbor for a song. the only problem is............... Its a LP dana 30 from a ZJ with 4.56 gears. this is where all you purest can go
or
:gunfight :
Now that we got that off our chests.
Back to the install like I said I picked this beauty and its rear counterpart up for real cheap. with plans to sell them to some unsuspecting guy HA! that never panned out sooo...... The plan was just to temp. install it until I could afford the 4.56's for the HP 30. Ok now the good news this LP dana 30 came drilled for the tie rod flip, is a non cad and has one peice XJ shafts. so I got to work on cutting off the tin foil they call link brackets, and a few minutes later I had this.
then this:
It actually went really easy and was ready to start making spring perches.
well as luck would have it I just happened to have some 2.5x2.5x 1/4 wall square tubing in my scrap pile so I made these:my new garage sale drill press came in real handy for these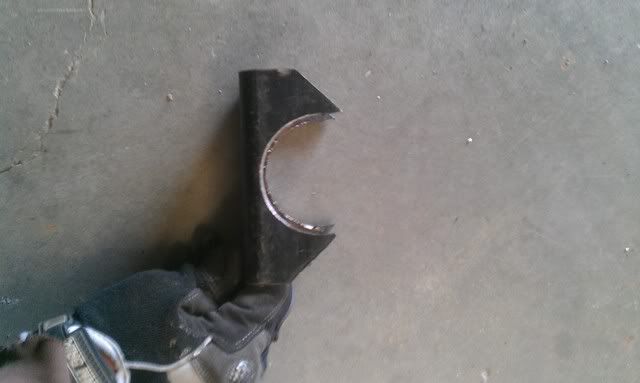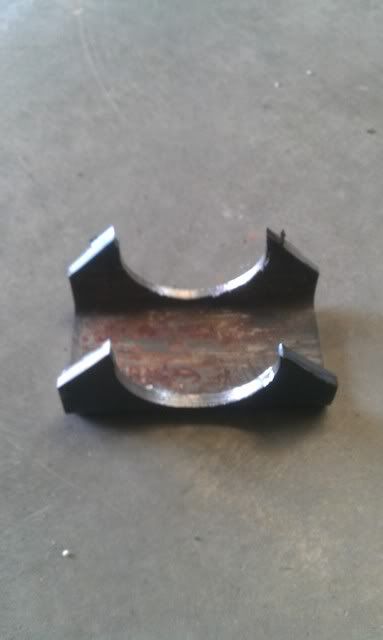 then I got to making me some shock mounts out of some more scrap I had:
Now as some would know to put spring perches on the dana 30 you need to have part of the perch offset over the casting of the diff so I made a perch out of 1/4 steel similar to how JB4x4 does their offset perches. Sorry no pics of that.
I slung it under the jeep set caster at around 6* the Pinion angle didn't turn out to bad either . Tacked perches in place and pulled it for final welding.
AH!! back on all fours again.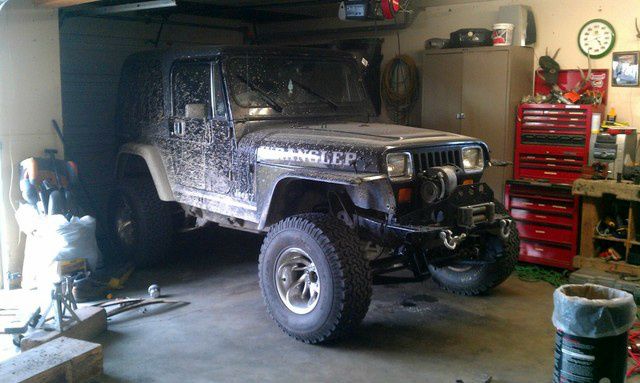 Dont worry guys I still have my HP dana 30 quietly sitting in the garage waiting for its glory of when it can once again reside under the front of my jeep. besides when I can afford the 4.56 and rebuild I can still use the carrier from the LP so its not all that bad or I can keep building up a waggy dana 44 to throw under there ah!! decisions, decisions.
Next installment Tie rod flip whoes