Well I guess I should do a little update. Im now back in CO and since none of us had been wheeling in a while we decided it would be a good idea to go run a few trails. We ran Holy Cross the first day, then we drive down to Buena Vista to run Chinaman Gulch in the morning. Here are some pics
Black jeep club haha
Our friends Rubi, only has a 2.5" BB, did very well even with the rear locker working intermittently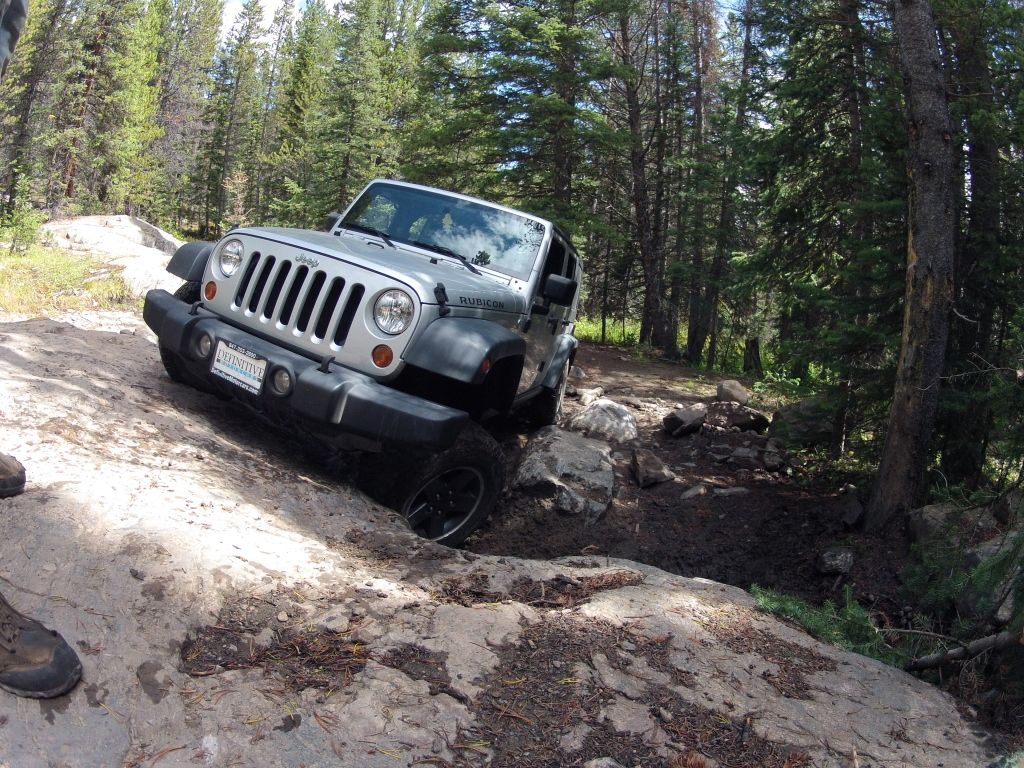 Kyle doing a wheelstand
I unfortunately didnt make it up this obstacle without help this year, so I had to get winched up a little bit of it and my muffler fell off in the process haha
Our buddies ranger, he stayed up late the night before to some what finish his tube bed and get the truck ready for the trails
It started raining when we were about to go up French Creek, it made things pretty interesting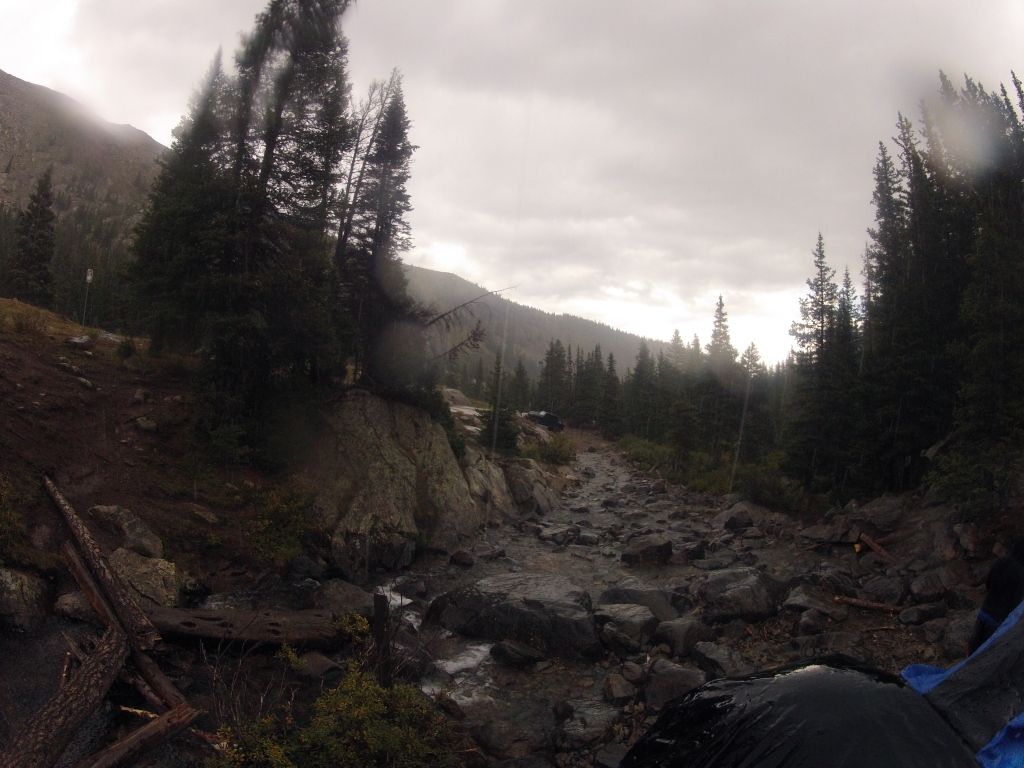 Kyle going up French Creek in the rain
While waiting for some rigs with impatient drivers to come down we noticed that Kyle bent his tub and slider and he was only half way through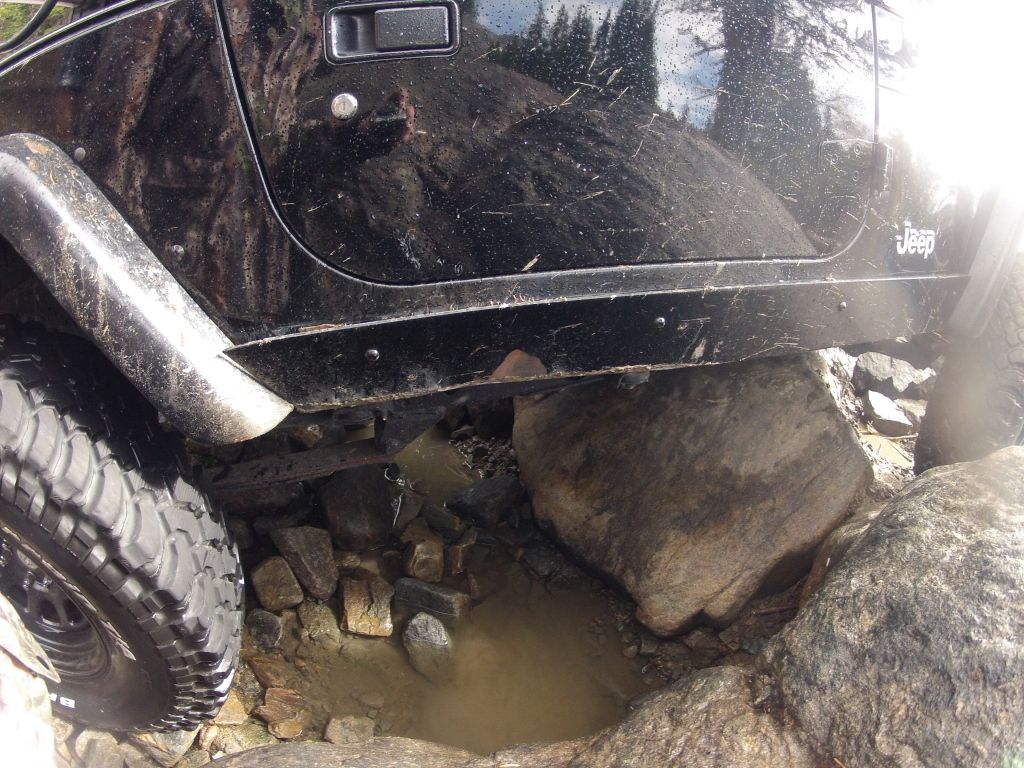 Finally made it up to the city after spending 3-4 hours at French Creek. We drove up to Cleveland Rock, just to check it out.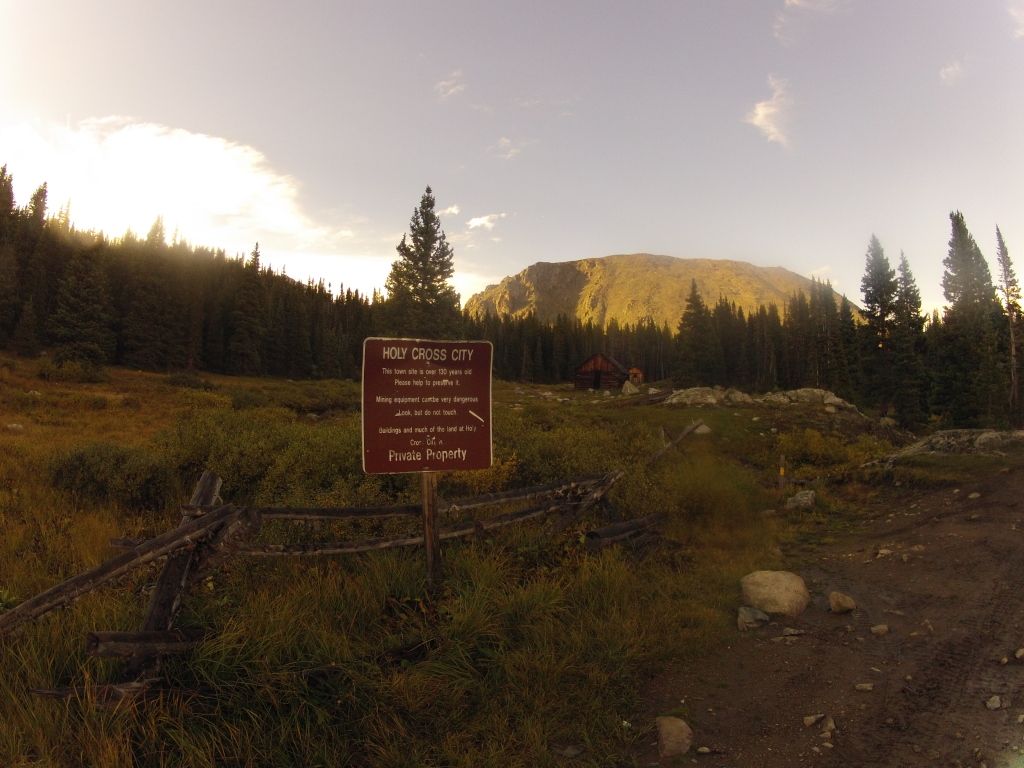 After getting back down the trail, I got separated from the group and took a wrong turn (dumb mistake) which sent me up to the reservoir 3 miles away from where everybody else was. So just a reminder to people who are going to run Holy Cross, go left! haha. But after we got that all figured out, we decided we should drive to BV that night rather than in the morning. So when we got down to BV the "No stopping next 1 mile, Colorado Correctional Facility Property" sign threw us off and had us driving in circles for a while. But we finally made it to the camp site, which was located right next to the prison's farm haha. Here are some pics from Chinaman Gulch
Messed up one of my rear door hinges on this line and now my driver rear door doesnt shut properly haha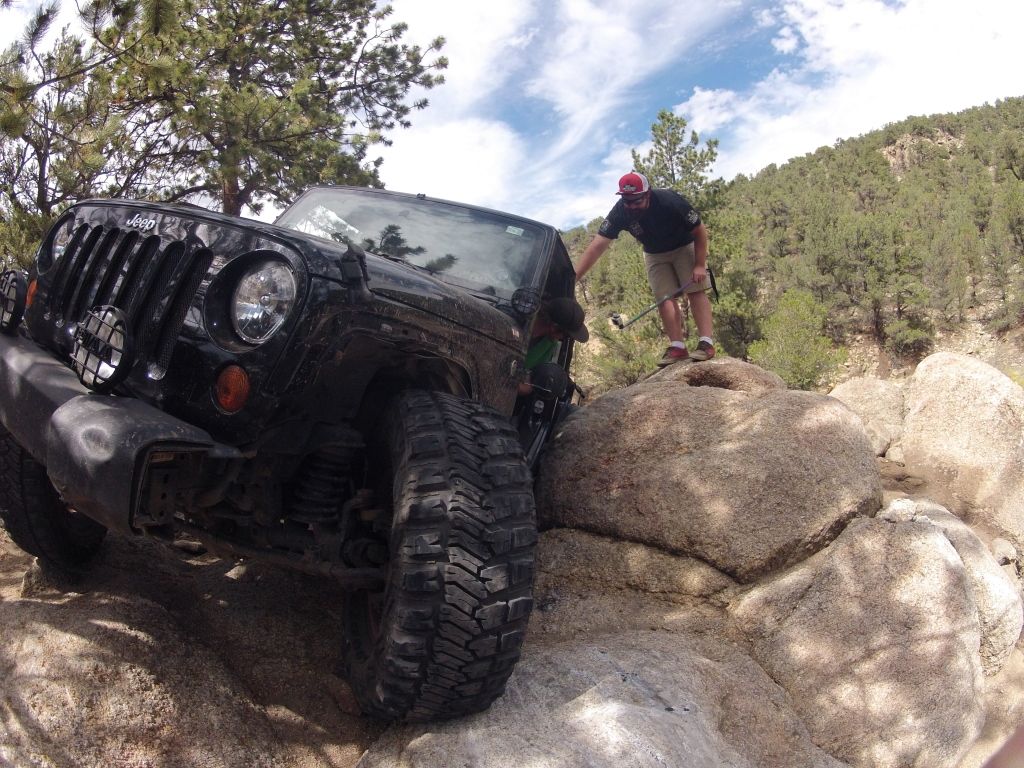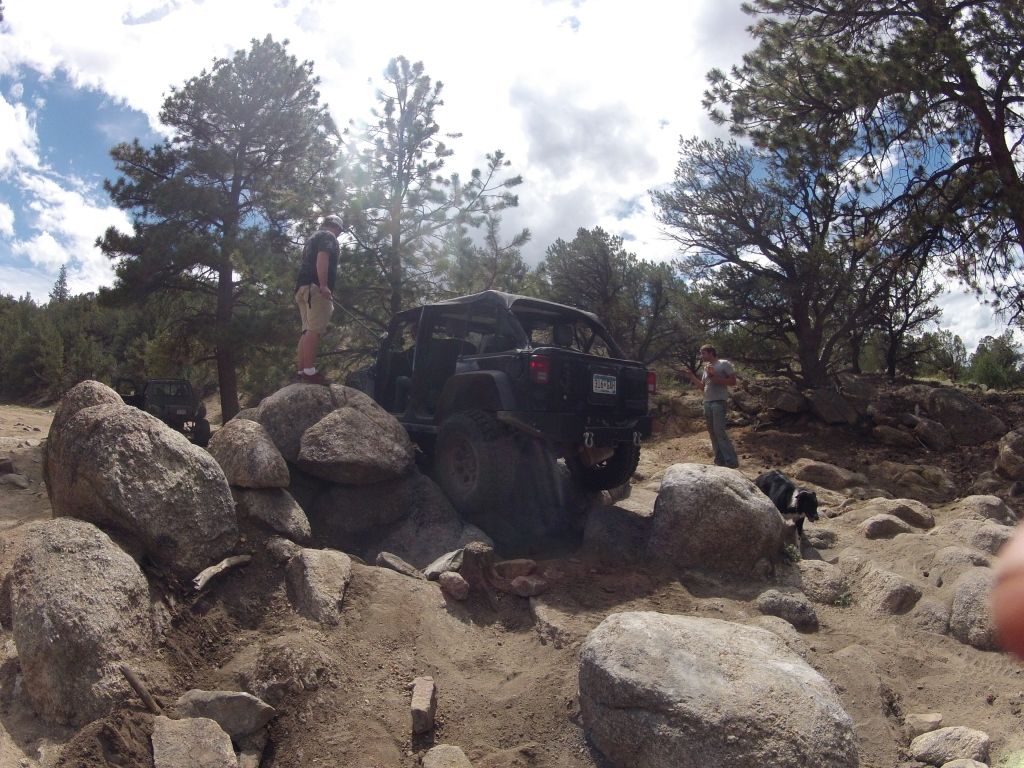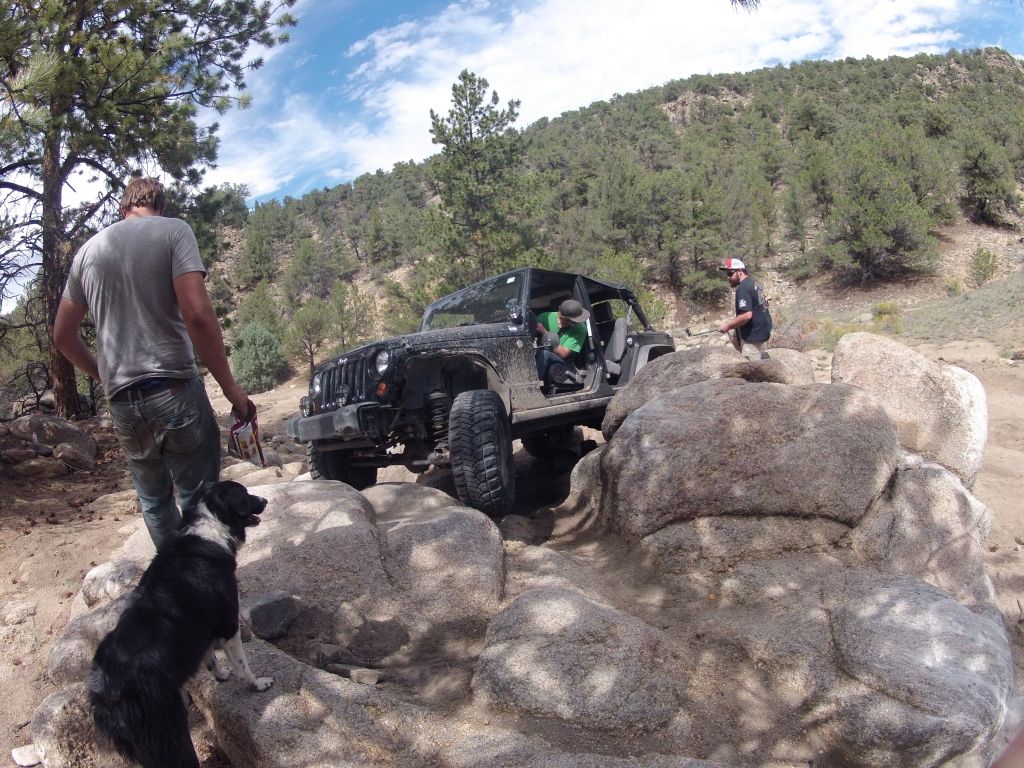 Kyle attempting Whales Tale
The Rubi high centered and dug in pretty well. Took a lot of winching to get it out
Well I hope you all enjoyed the pics!