Well ive finally got some time to upload the EJS pictures. This year didnt go as smoothly as last year, we had constant breakdowns the entire trip, but everyone still had a great time!
The first problem, was when we rolled into the gas station, my buddy's (Kyle_Craig) radiator drain plug broke and poured all the fluid out, so after about an hour and a half we got that all fixed up and we were on the road.
Then the next one was when bot caliper bolts walked out and I lost my caliper at about 75mph...
A few minutes later when I tried taking off the wheel to move the caliper the locking lug nut shattered and had to be removed with a hammer and chisel. The lug was wrecked in the process, but we got it set up well enough to limp to Moab and get parts to fix it.
The next break down came in Pritchett, my buddy convinced me to run 12psi instead of the usual 15psi, after burping some air on the way back to the entrance I tried a bump to get over the ledge, but as soon as I hit the ledge I bent the rim. But I did get over the ledge haha
Here are some pictures from BFE
Kyle_Craig doing some gnarly wheelstands and possibly a flop, its still up for debate haha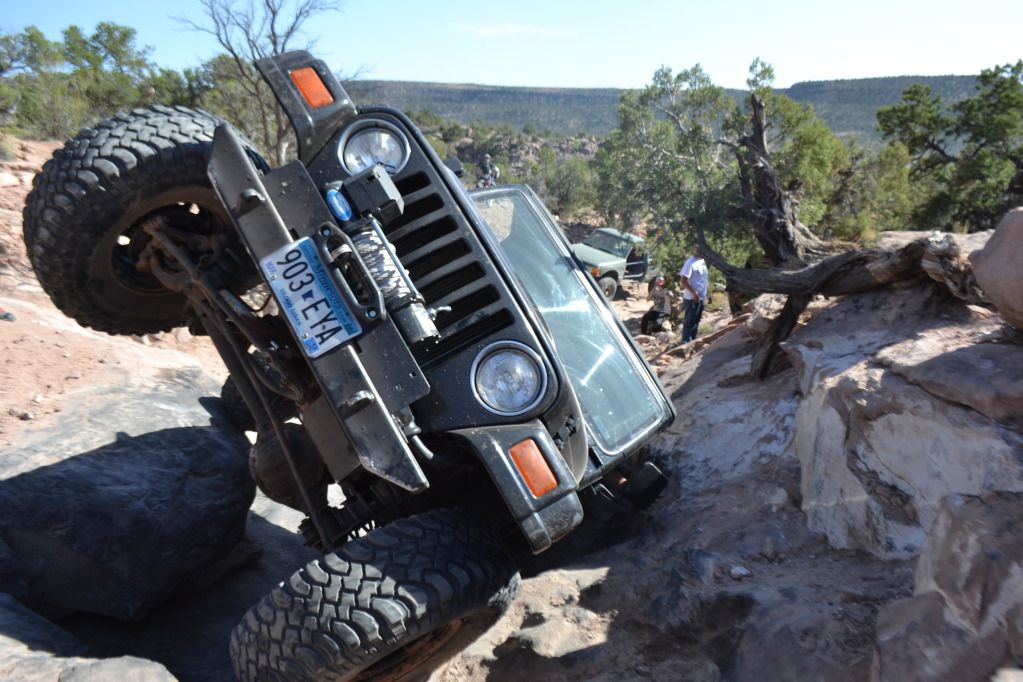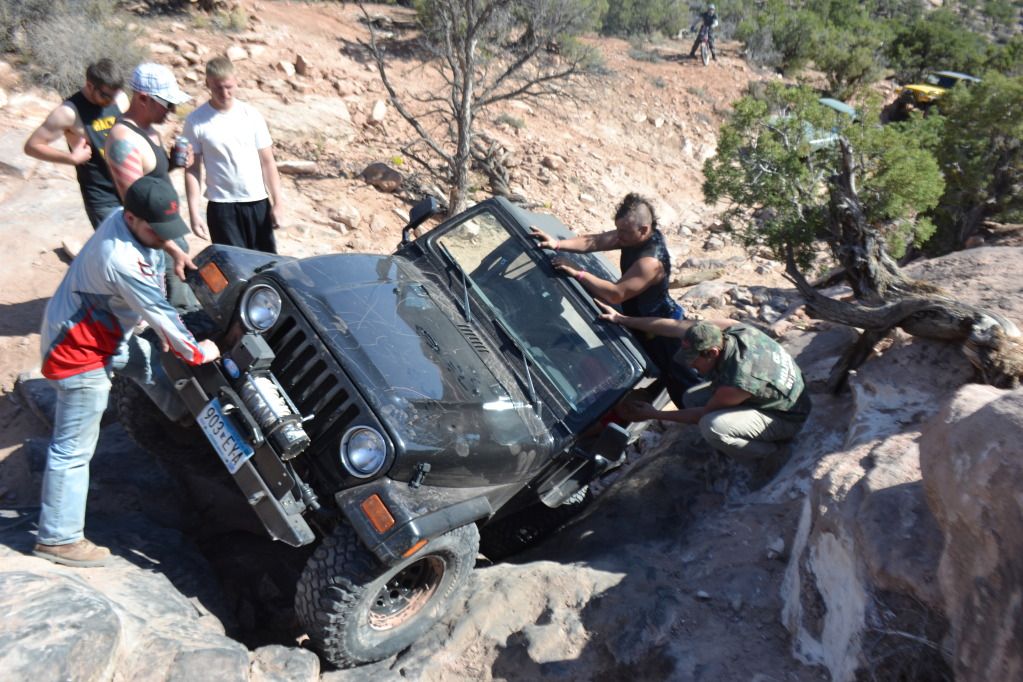 And his 2nd attempt at the obstacle, it ended in the same way as the 1st attempt did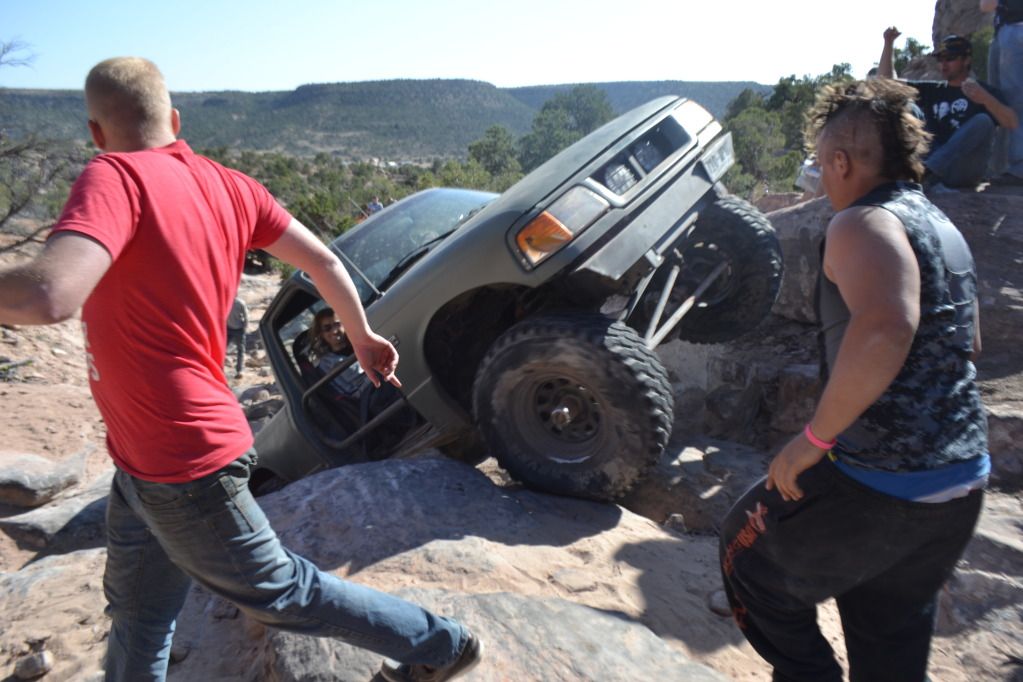 The next day we ran Metal Masher, we showed up just in time to get stuck behind about 30 Jeeps from Texas, but it turned out to be ok since our buddy had his fuel pump go out in his Yota and he had to run to town to get one.
The view from the top of Metal Masher
Our buddy with the yota caught up with in time to hit some obstacles
The obstacle that made the ranger a 2wd vehicle for a while.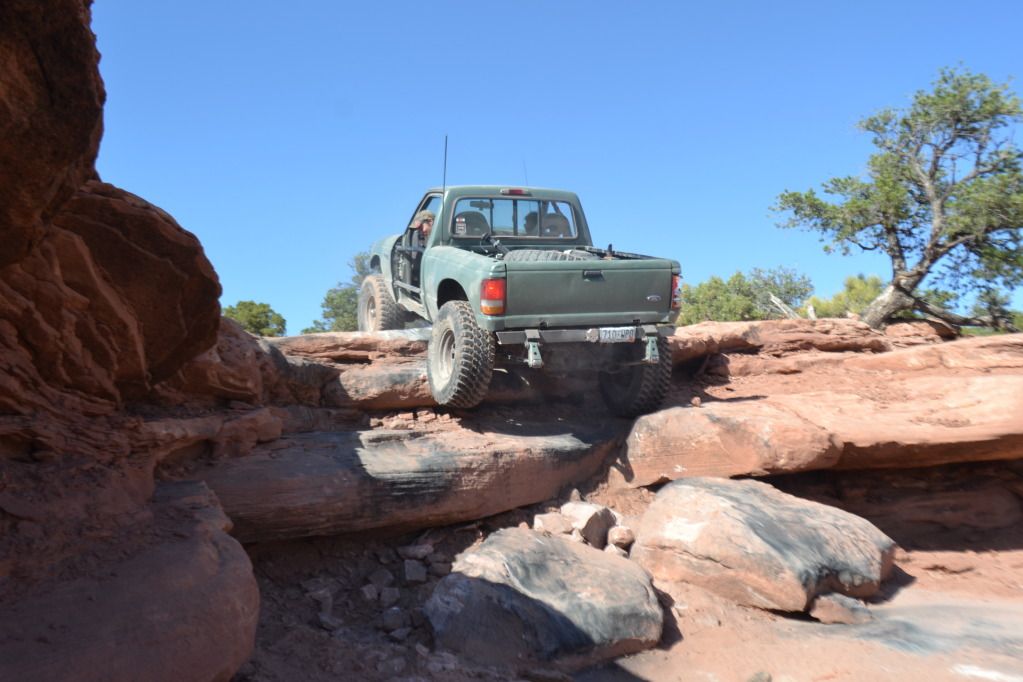 Widow Maker
The next day we ran Moab Rim, before leaving.
Our group of rigs.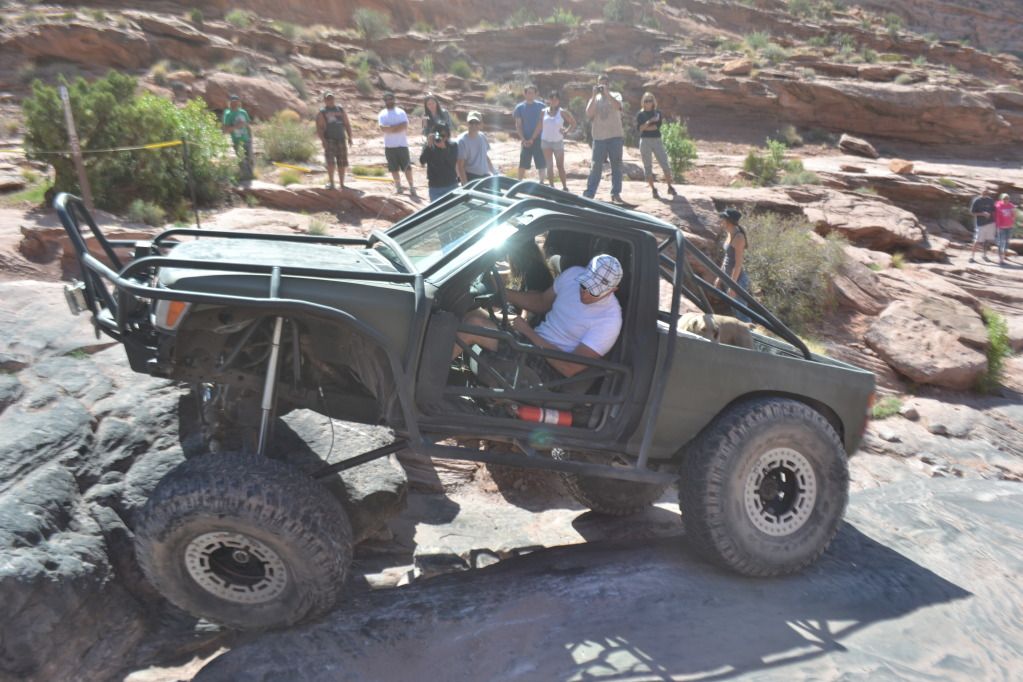 On the way back to Steamboat