I have done lots of work lately. The ax15 swap is now done. Took a while to track down a clutch disc, then I had to get the conversion bearing from advanced adapters.
Test fitting the 231doubler/d300: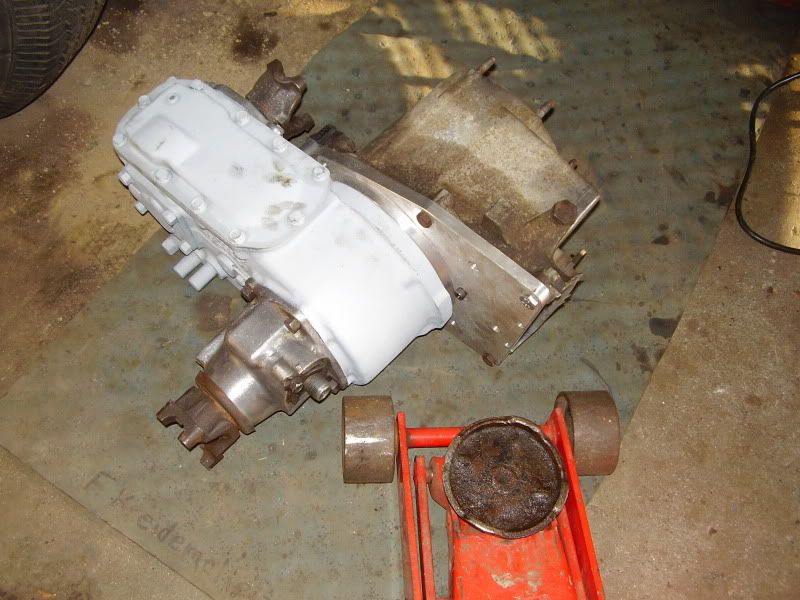 Welded my balistic D44 Inner-C braces on:
Got ready to make my transmission mount. Again I have a 1" MML and BL, no cutting of the floor yet. You can see here how tucked up the trans. is in the body and frame.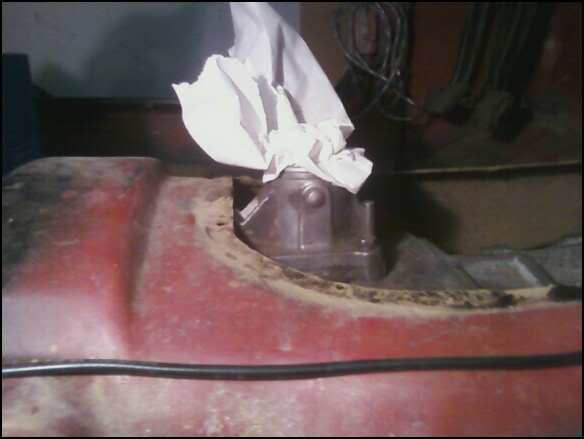 I held a flat peice of steel up to get an idea as to where my skid plate will be. The steel is touching the bottom of the frame on both sides. A flat skid is barely going to work.
The red arrow shows how much room I have to make the crossmember below the transmission:
The exhaust is right up against the floor right now. I'll try to put a little bend further up the header to get it down a little and then use header wrap to cut down on heat more.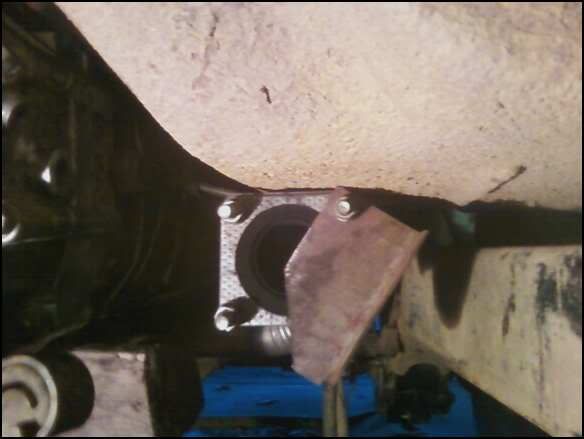 The money shot. Nothing below the bottom of the frame.