So I was working on the jeep tonight and I crawled under it to see how mounting up my ruffstuff crossmember mounts was going to work out. My old AX-5 and 231 have been out for a while now, so getting a clear veiw at everything is easy. I realized that I was going to have to relocate all my brake and fuel lines, as well as the exhaust and e-brake. Oh well..... lol
Fluid lines moved, e-brake still in place, Im thinking about putting a TJ console and ebrake in to solve this problem easily.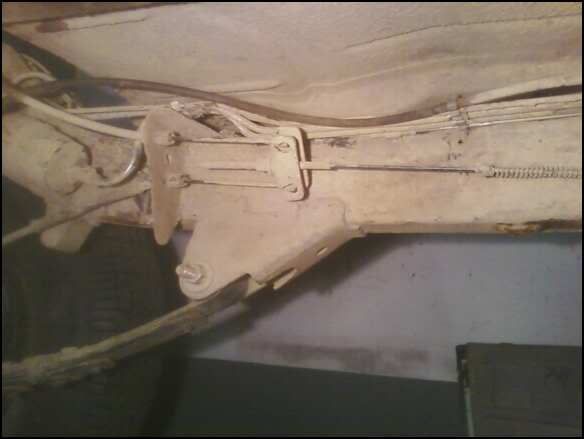 You mean the fuel filter skid isnt suposed to be filled with old rock-hard mud? oops......lol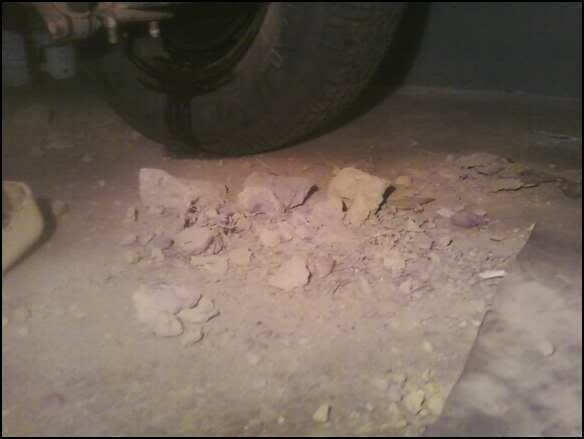 Oh hey exhaust.....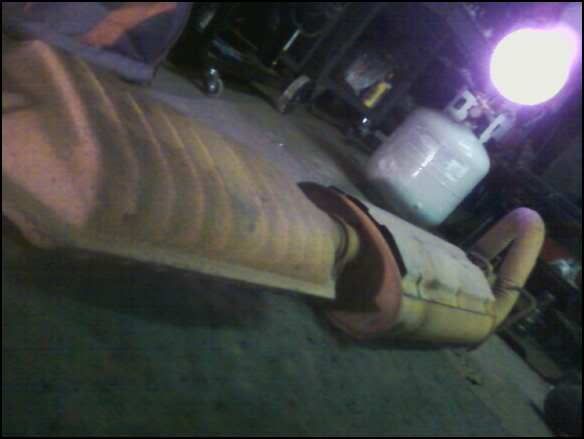 My pretty much year old clutch which needs a new disc for the AX-15 swap. The down pipe is only a couple months old, might end up cut up once the new drivetrain is in place. Ughhhh......exhaust work sucks.