Got the CJ fenders on the Jeep. Need to notch out the grill by the steering box a tiny bit more and then fab up the grill body mount. After that It will be time to dissasemble and do the body work.
Was working on cleaning up the AX15 trans. and my angle grinder bit the dust. I guess the wire wheel was just to much for it.
I'll throw some pictures up tomarrow.
Was helping doing tube work on my buddy Tom's jeep today. Full boatsides. Grill hoop. Highlined hood.
Working on the other side tomarrow and then a stinger and a big hoop to go over the cowel area and tie the boatsides and "fenders" together.
All made of .120 wall DOM tubing. And Its looking VERY cool.
Didnt take too many pictures, we were too buisy. The boat sides are getting plated all the way down to the bottom of the frame. The body mounts will be covered so they will never get hung up on rocks.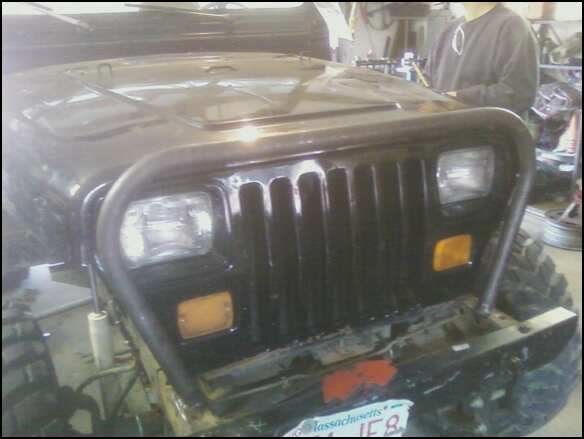 This is not the final position of the tube "fender" it will be flat, we were in the process of mocking up the notch to the grill hoop.
JD Squared bender and notcher: