Current state: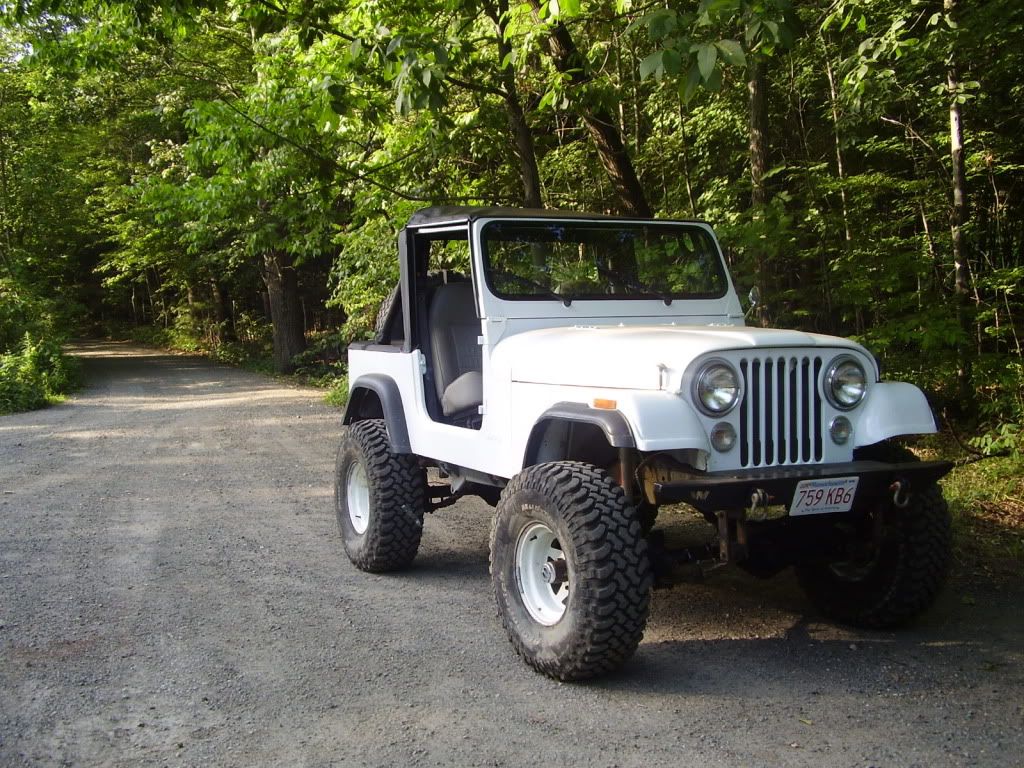 The plans for my Jeep have changed A LOT since I made my original build thread and I think now is about the right time to make a new one.
It spent 10 years in Florida (where its originaly from) then the next 11 here in MA, on Cape Cod mostly sitting in a garage. I brought it home for the awsome price of 600 bucks.
Got it home put a new clutch in it. Then got some 32's and rode those on the sagging stock springs untill I got my 4" Rough Country lift. Since then it has slowly been turning into a rig.
The long term goal is to have a cool jeep with a perfect mix of offroad capabilities and at the same time decent road manners. It will be geared way more towards offroad capabilities as I have a seperate daily driver but I dont want a trailer queen at this point in my life so on road legality is a must. As I build it I am selecting parts because of avalability, cost, and most importaintly reliability.
1988 Wrangler YJ
Stock 2.5 low output engine
Mods to date:
CJ clip
Rampage Half-cab soft top.
RE 4.5" HD springs
BFG M/T KM 35's
Or-Fab Sport Cage
Warn Front Bumper
Smittybilt "Classic" Rear Tire Carrier
CB Radio
Daystar 1" Body lift
Brown Dog 1" Motor Mount lift.
AX-15 (w/ external slave) swap
Dana 300 with 4:1
Flat skid
Dana 44's with 4.88's front spool.
Next it needs:
Chevy SBC swap.
Hydro-assist
Rear locker
Chromo shafts
Winch
Fall 2010: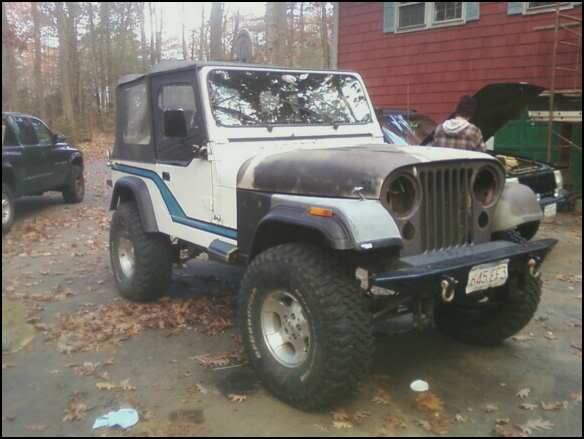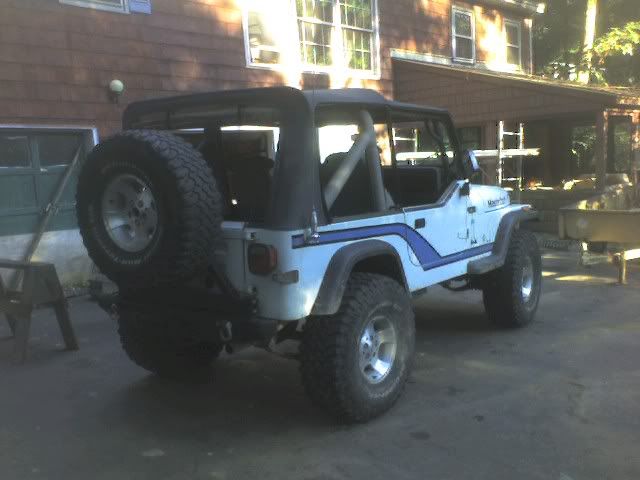 When it came home (May 09'):
Summer 09'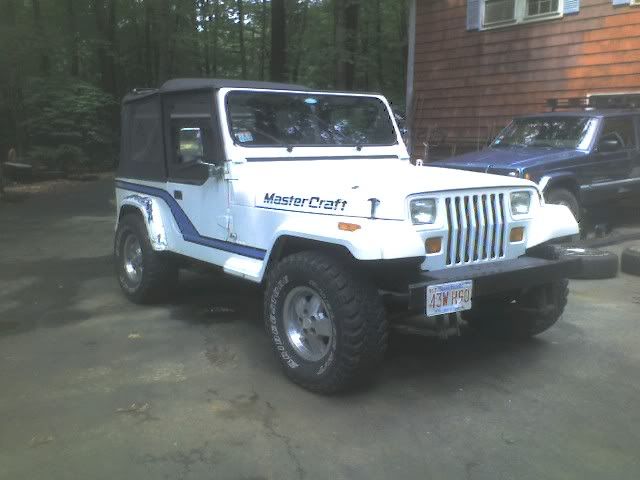 March 2010 (right before lift)
Lift kit arrived: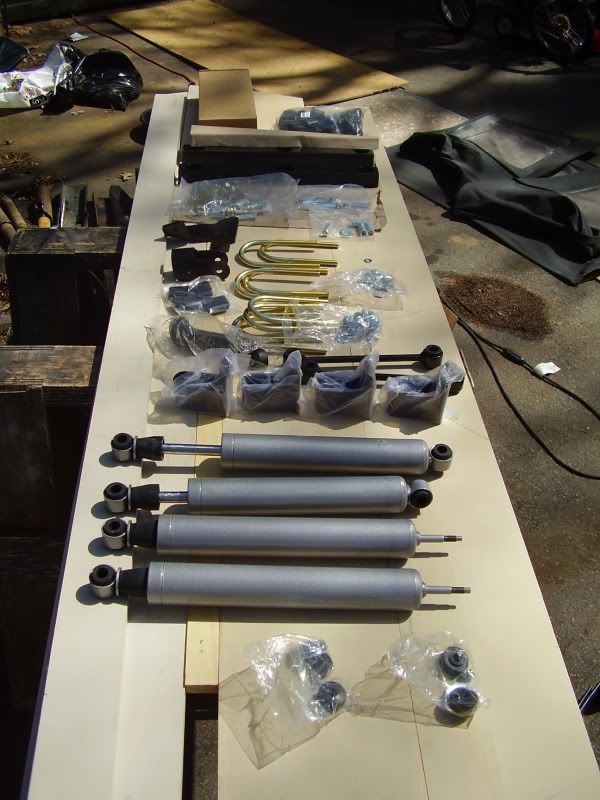 Right after lift:
Warn front bumper (actually came from a TJ, the thing was only used for a year or two):
Bought a Or-Fab Sport Cage (love it). I run it with just two thumb screw in the top of my windsheld so I can drop the windsheld really quick.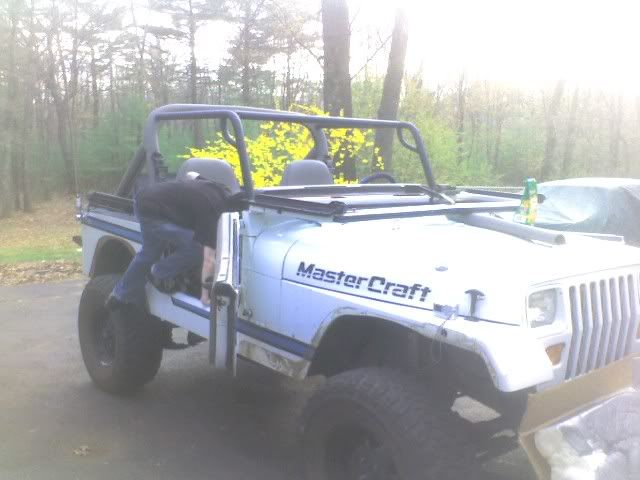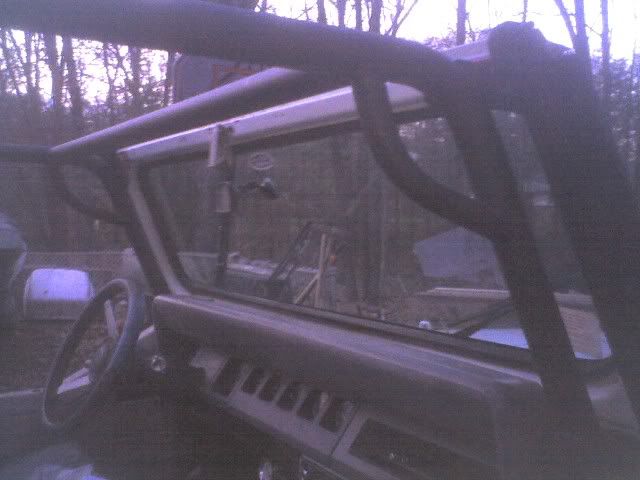 Got the Smittybilt Classic Rear Bumper/Tire Carrier: