My paint is almost 15 years old and although the body is in fairly good shape with no rust I decided I wanted to do something different. Have used monstaliner on the fenders and in the tub a couple years ago and have been a big fan ever since so I decided to do the entire exterior.
Order2 the 1 gallon tintable kit in Jungle green. And two x 1 qt black kits.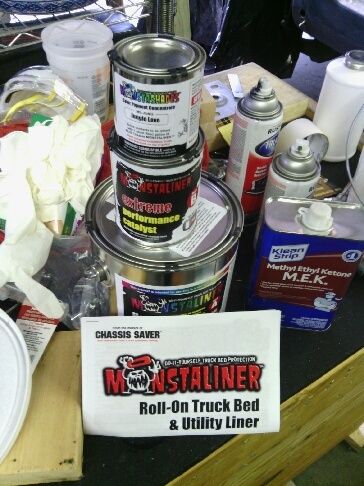 The prep work was slow going as I only have my two days off a week to get anything done.... but prep is the most important part.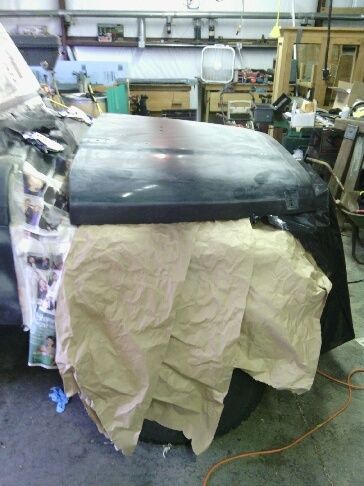 After sanding the tid bits by hand that I couldn't get to with the power sander I wiped everything down with MEK and let it dry.Then, of course taped and masked everything off I didn't want painted.
I mixed all the contents into an extra 2 gallon bucket according to directions. I also added and mixed about 4 oz. of MEK to thin it out a little.
When I ordered my kit I also ordered a shutz gun and rented an air compressor from home depot. Set my output to about 80 psi and started spraying.
Did 3 coats total with about an hour of set time between coats. Let it set about 2 hours and pulled the tape and newspaper off...
There's no "stripe" it's just the lighting.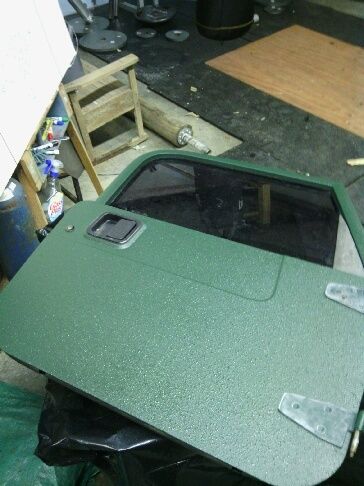 The door hinges and fenders are going to be repainted black in a couple weeks utilizing the black kit I got. As you can see the color and texture turned out awesomeB]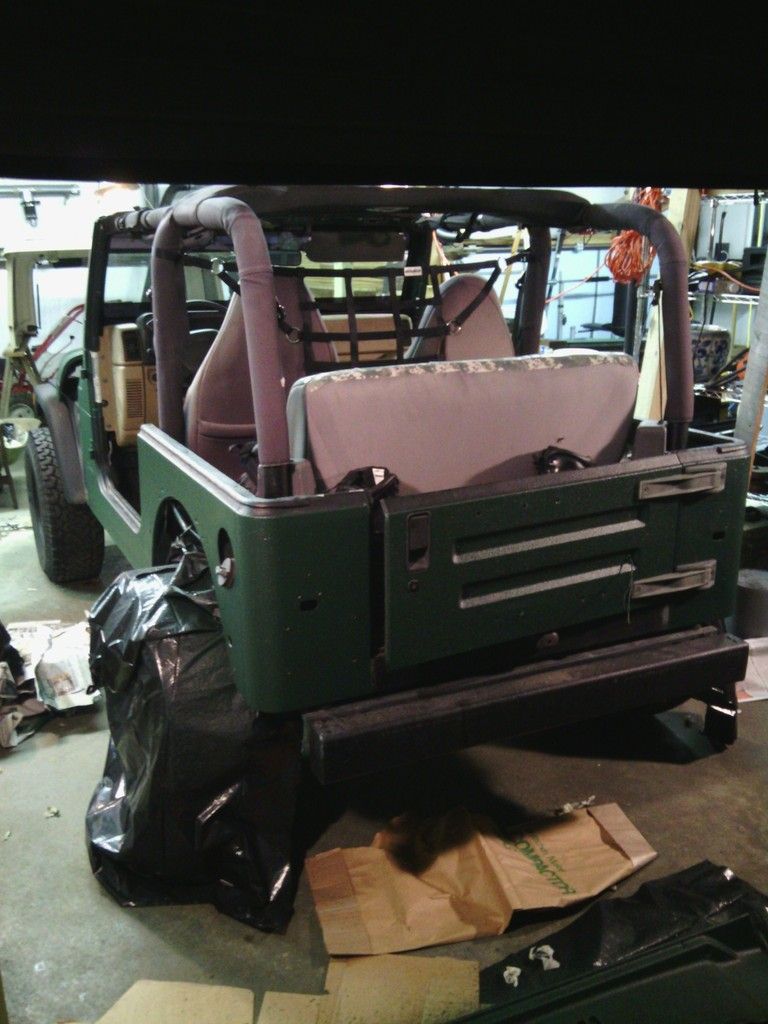 Also went ahead and painted the billet gas cap cover. Got it from Extreme Terrain and hated the shiny, glossy finish so I did my own using rustoleum truck bed liner spray can.
3 coats for that matte textured look!
My next update Ill be putting everything back together and trying to figure out what to do about refinishing the tan hard top. Havent decided if I want to go with the Monstaliner on the hard top or not yet.