Registered User
Join Date: Apr 2010
Location: Davenport/Des Moines, IA
Posts: 3
SDKmann's 2000 XJ Sport
---
I've had an XJ since 2009 and its been a great rig for me. In July I picked up a 2000 XJ Sport with 75k miles for a great price and decided I would add all the things I had wanted to do for my last XJ. My 2001 has since been retired to life as a hunting rig.
My basic plan for the XJ is to add a few mild mods to keep it tame for use as a daily driver but also make it capable for the little off pavement driving Ill need it to do. I also want to do as much restoration as I can on the XJ so it will last as I plan on keeping it for a while.
A couple pics of the 2000 while it was stock right after I bought it.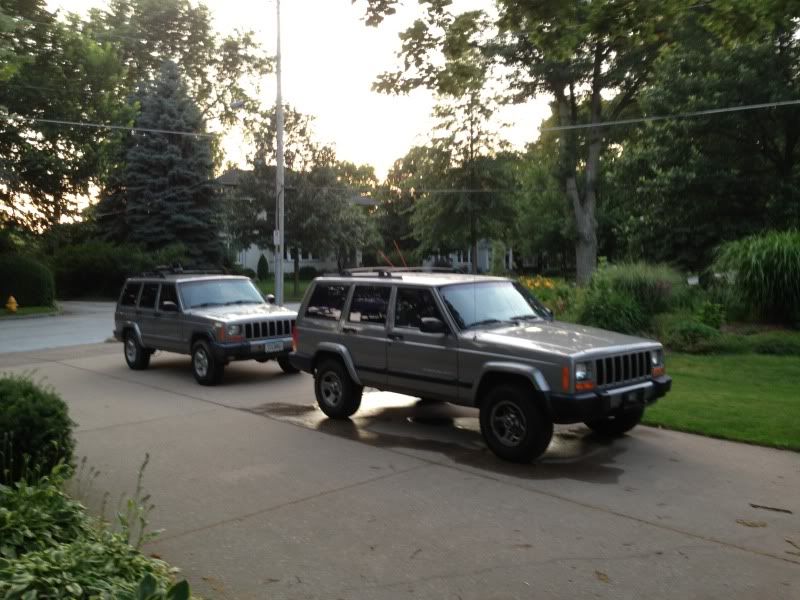 Then all the parts showed up. At least for now I think this will be the majority of what aftermarket stuff Ill put on. There may be a couple additions to it but for now my parts list is-
Rubicon Express 2" Budget Boost
30x9.5 General Grabber AT2s
Cragar Soft 8s
Hella 500FFs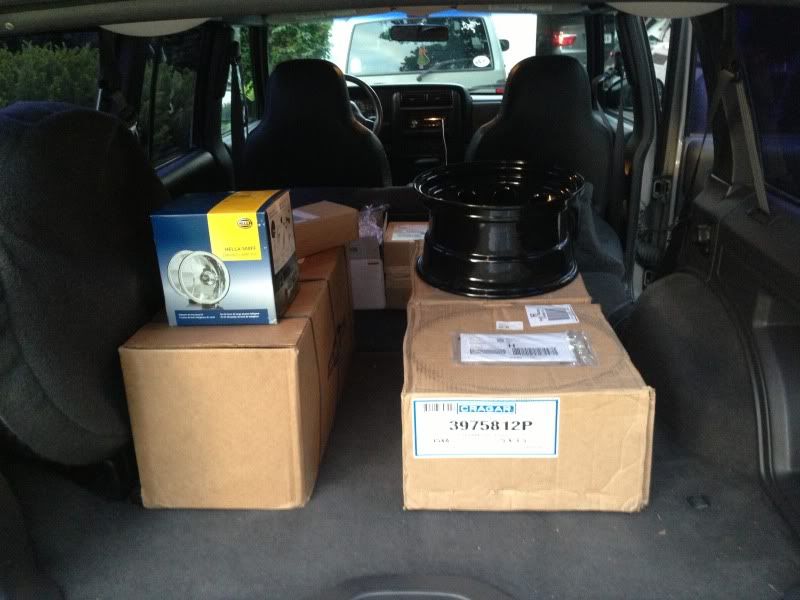 I took the Jeep to my mechanic to have everything put together a couple weeks after I bought it. Unfortunately everything that could go wrong did and it ended up staying there for a while. One of the biggest issues was that somewhere along the way someone replaced the shocks and broke the bolts off while doing so. Instead of lowering a new bolt down through the body again, that person welded the bolts in so when those bolts broke again my mechanic had to drill the bolts out before replacing them. Really glad I decided not to tackle the instal on my own.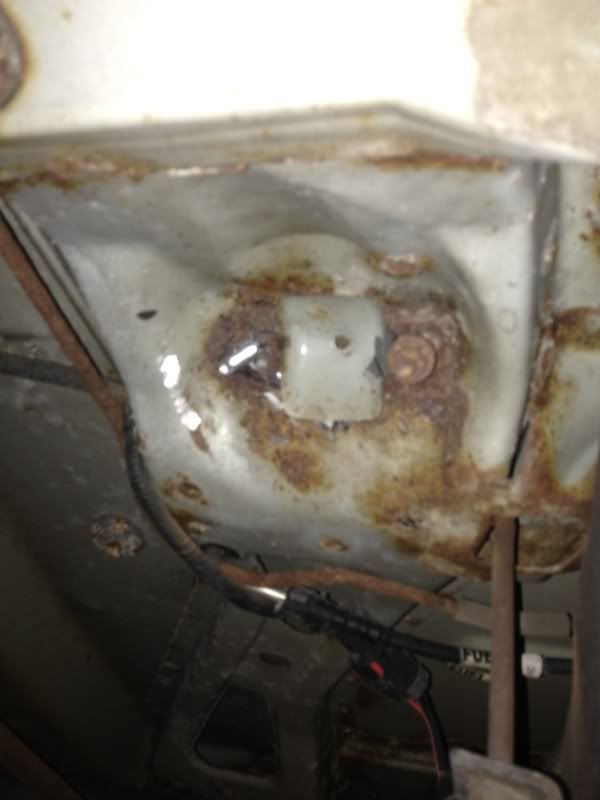 It was surprisingly rust free underneath considering the age and the area.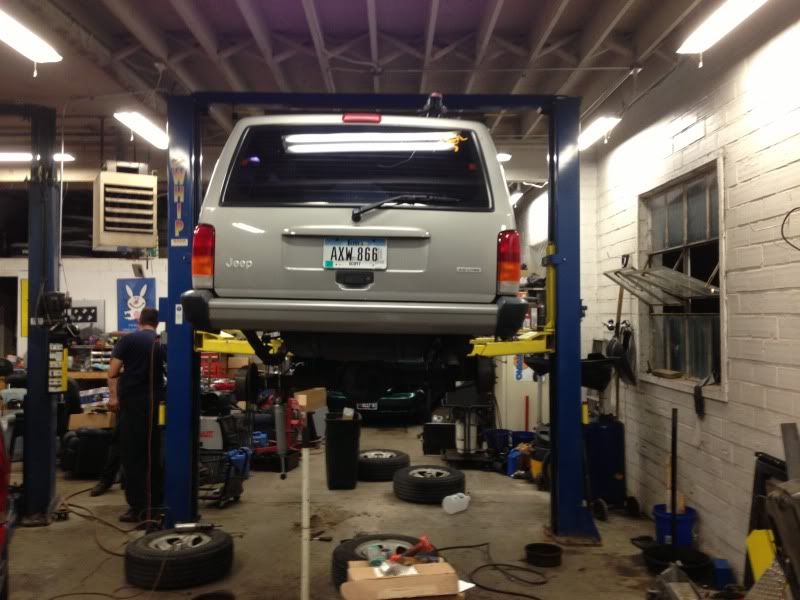 While the XJ was at the shop I got a second set of headlight bezels and a grill and painted them with satin Krylon Fusion. The last car I modded was also gray and I did the black and gray contrast on that one as well.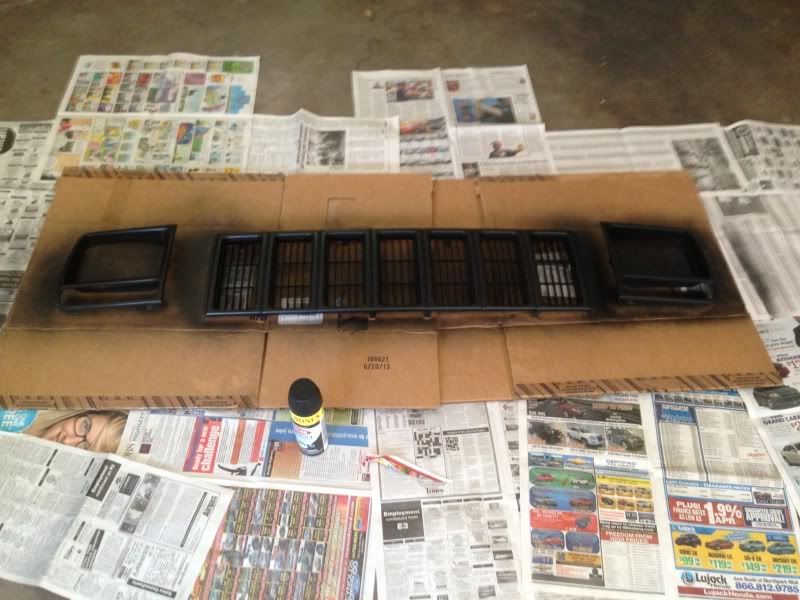 After six and a half long weeks of waiting I picked up the XJ last night. Im pretty happy with how it turned out, Im glad I went with a 2" lift and 30s, it's prefect for what I need it for. Here's a couple more driveway pics.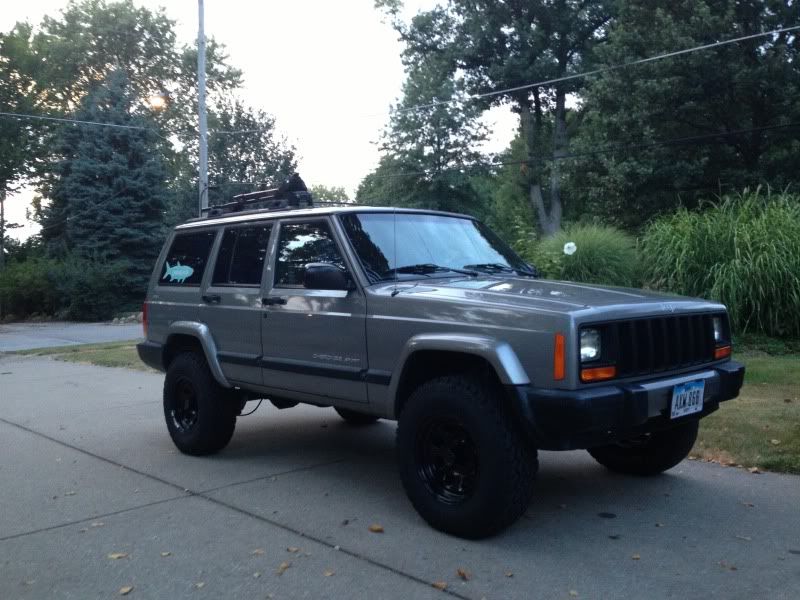 A little comparison shot, it's a nice difference from how the 01 looks.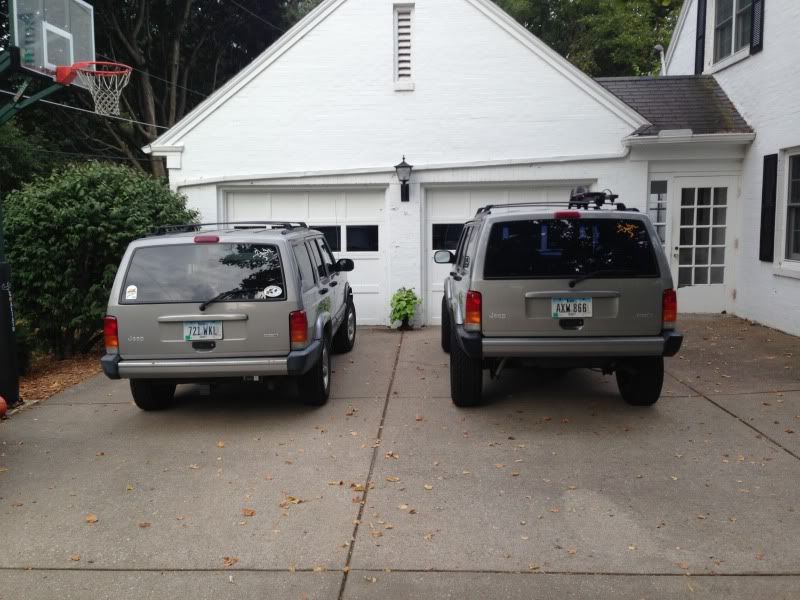 The fog lights weren't installed when I went to pick it up but those will be installed on the 29th. Im considering putting yellow fog light film on them as well.
Moving forward I have a list of things Id like to get done before it starts snowing, although I doubt I'll have even the majority done by then, it includes-
Fixing the sagging headliner
Either removing or replacing the purpled tint
Add a Yakima rack system and another bike carrier
Painting the faded trim with Krylon and swapping over the trim pieces that are in better condition from the 01
Fix the small issues, various noises, and the windshield washer nozzles
Look into building an organization rack for the rear cargo area
And the big one... Possibly swapping the passenger side doors from the 01 to the 00 and removing the door trim
Currently Active Users Viewing This Thread: 1

(0 members and 1 guests)