the one i started got a little clogged with stupid chit chat and i wanted to condense the things i did to it
I got it back in August of 2008. it is a 1995 cherokee sport it was completely stock and 119000 miles on it. not it has a 2 inch lift, slightly oversized A/T tires, herculined roof tub and rockers, eagle allow rims, JEEP 2500 tail lights, set of 97+ front seats, and just added newish bumper yesterday. I bought Wade's (89eliminator) old bumper since he is building himself a new one. i figured for that cost it would be a good upgrade that i can put a winch on until i get the money to get myself a really bumper that will stay with the rig until i completely wreck it. also have a set of hella lights which are currently not on and a yakima roof rack which i got at a steal. The running them with my rig so far is getting hand me downs and used stuff but i'm cool with that it saves me money.
Stock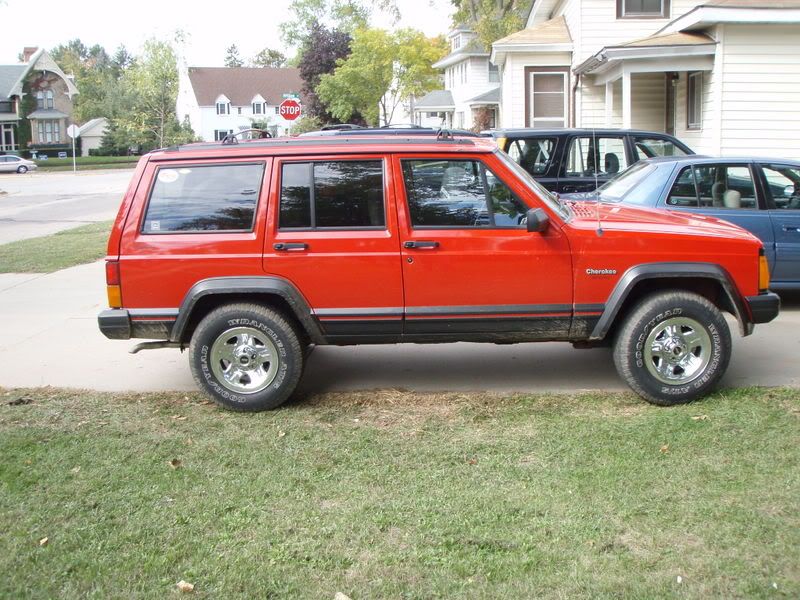 NEw Tires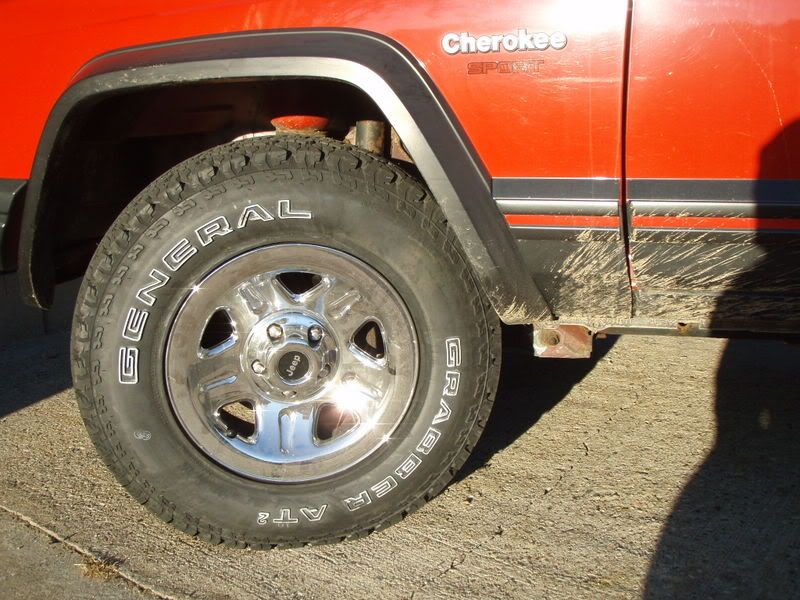 Spring of 2009 it got herculined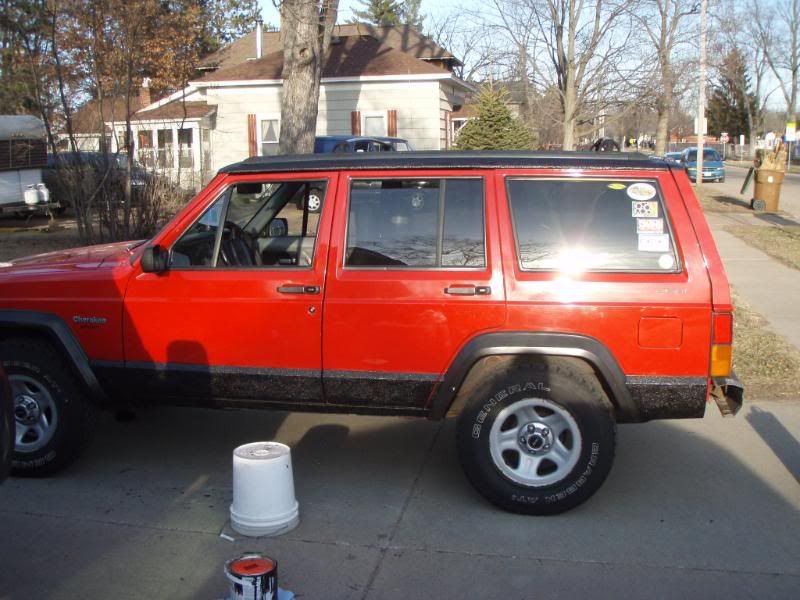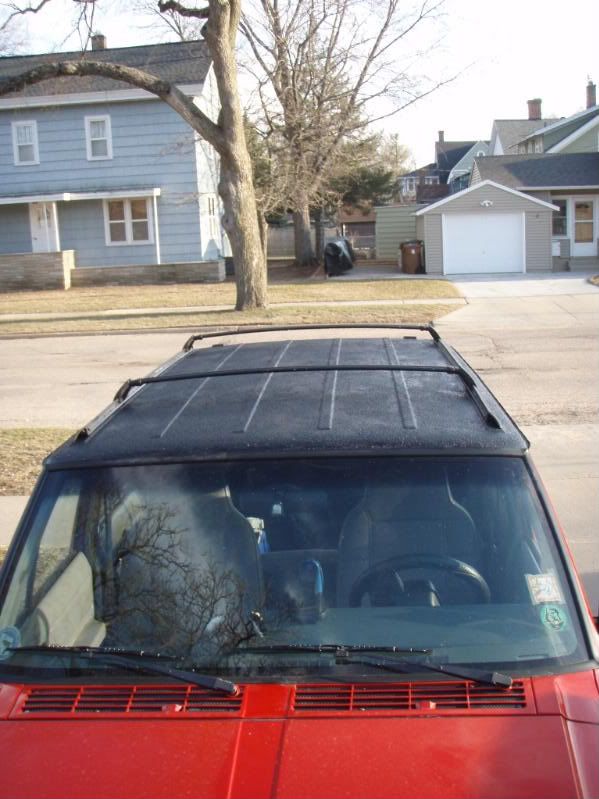 when i went to herc the tub i found lots and lots of rust.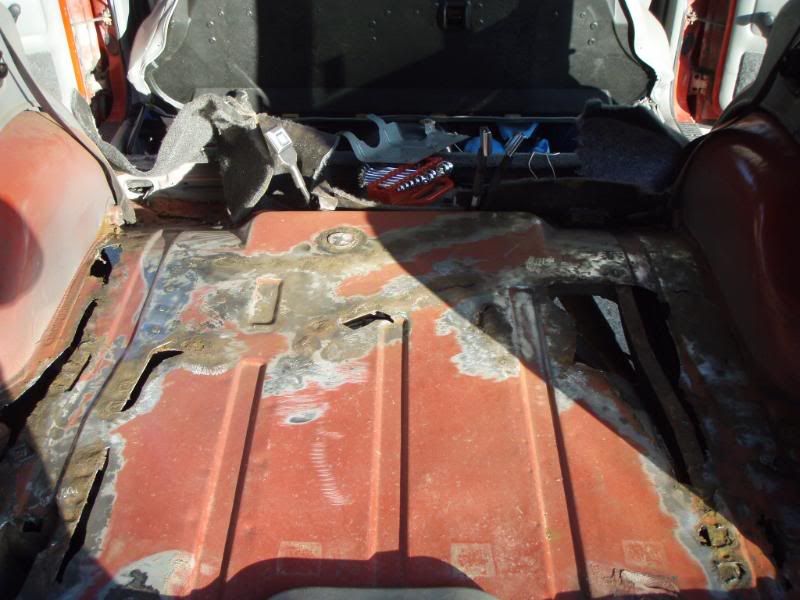 which is pretty much all taken care of now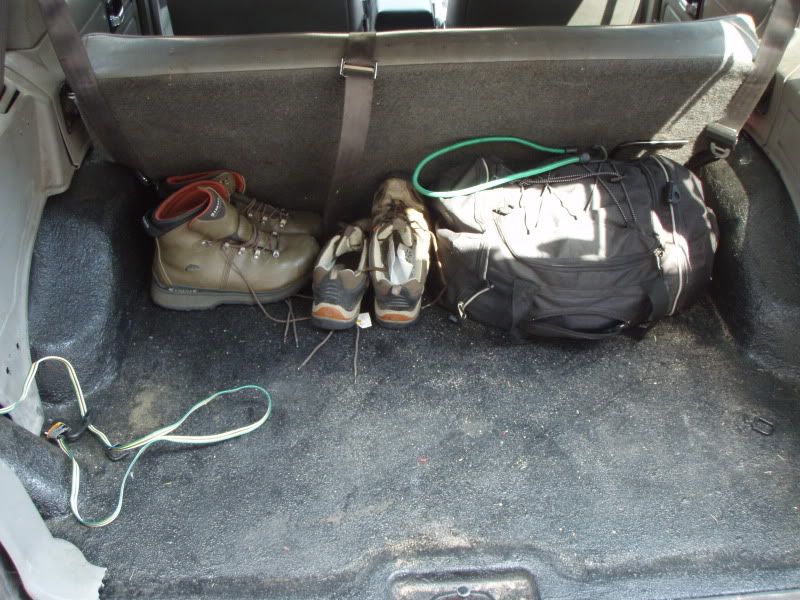 August 2009 which the help of scorp and JJ we got my rough country budget boost in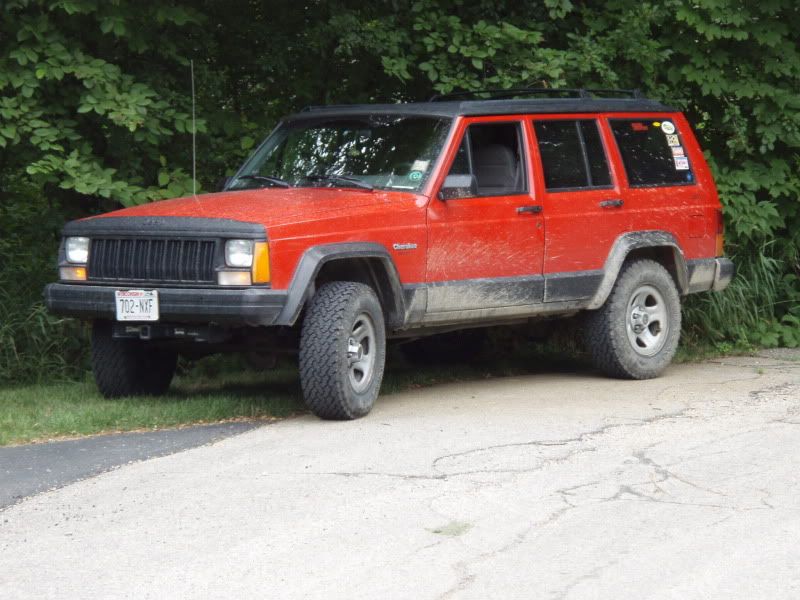 New tail lights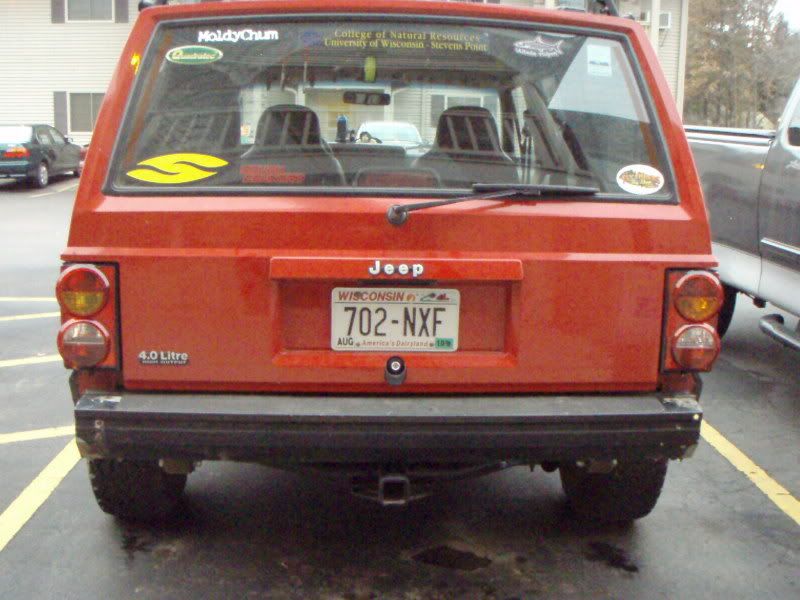 new rims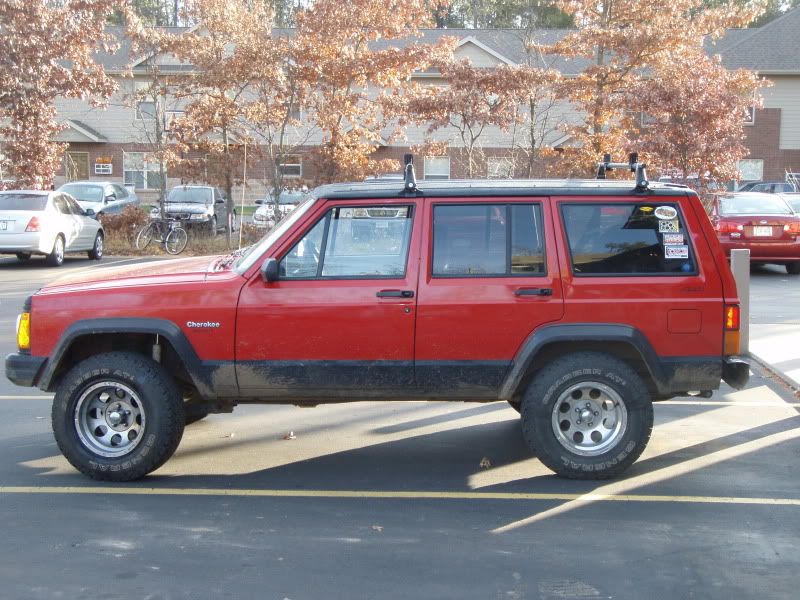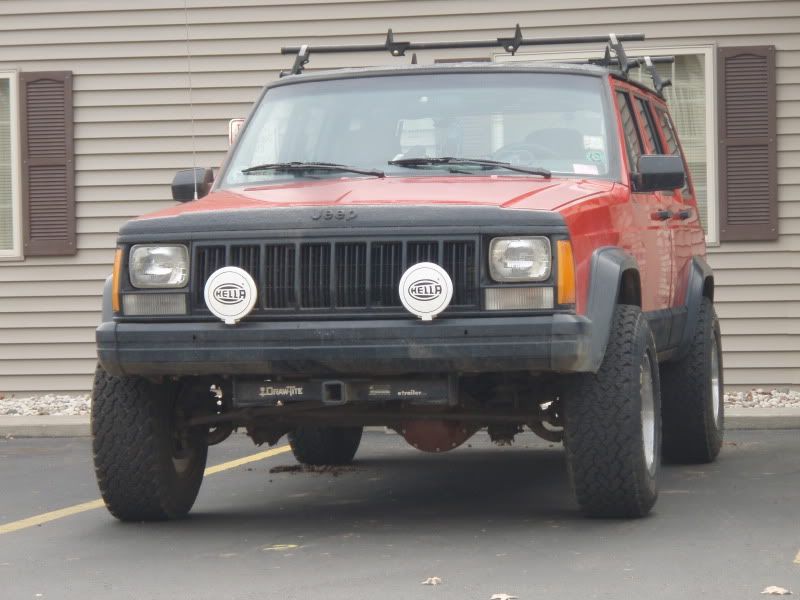 and now the new bumper