I just realized a bunch of my pictures are non-existent now like many of the other build threads on here. Ill try my best to go back through and repost them through photobucket because most of them were uploaded from my iphone.
Anyway I swapped the 8.8 in this weekend. In the process I was successful in breaking a pivoting breaker bar/ratchet, my impact gun, 2 leafspring center pins, the abs sensor off the 8.8 and the fill plug stripped (leading to a purchase of a Solid diff cover
). After ALLLLL of that it is now bolted in.
Spartan installed..
Shout out to my dad. He happened to be taking the quarter panel of his 88 Bronco.vThe Turdy-Five out..
8.8 In and Solid Diff cover bolted up..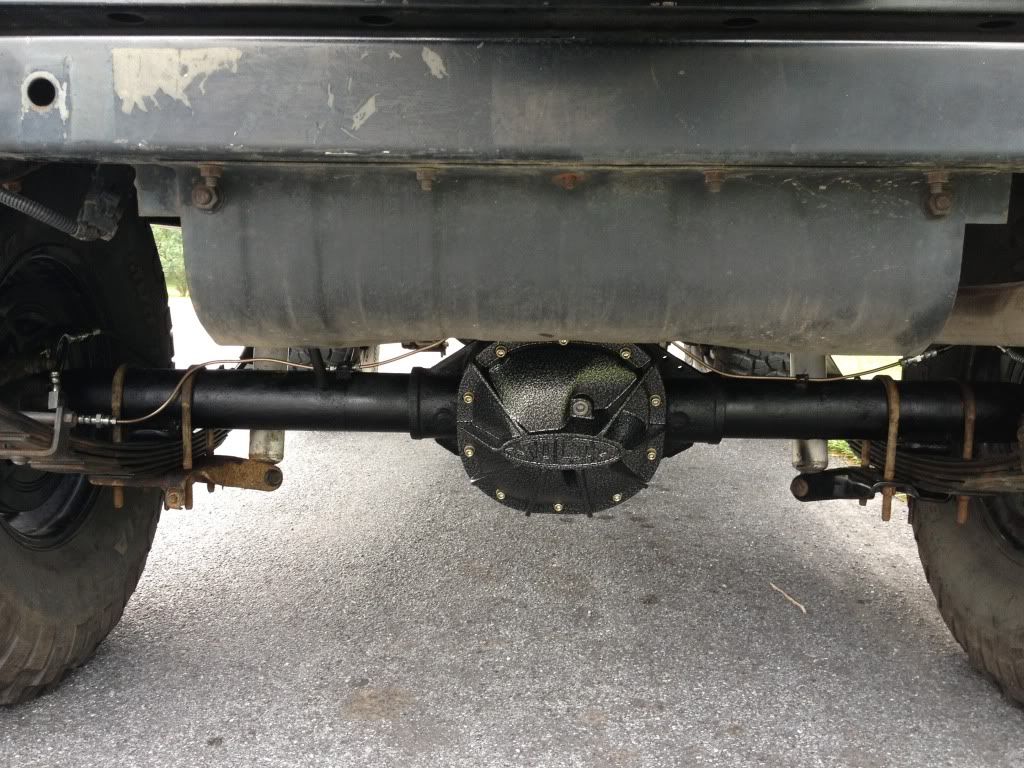 So far everything is fine with the swap. The rear is quiet and is running smoothly. The Spartan on the other hand has made its presence known. My first test drive it was doing the usual popping and unloading. After driving it a day to and from work it has gotten 100% better. I've read about the break-in period so after a week I think itll be fine. This is by far the my favorite mod I've done.