Well I believe it is time to bring this thread back from the dead. I have started compiling parts for the new year...
For christmas my long time girlfriend decided to gift me with some AtoZ Fab rocker guards. I got smooth steel vs. the diamond plate upgrade because I favored the aesthetics more, simple as that. Gives the jeep a nice, clean look. Called AtoZ up and Zach hooked me up with a fresh set and I went to pick them up that weekend. He's a stand up guy and took time away from preparing for KOH to show me his shop and just talk Jeep.
Here they are awaiting their fate. I will mock them up after repairing a rust bubble on the passenger rocker. Most likely will be using the Rustoleum Hammer Black paint as well.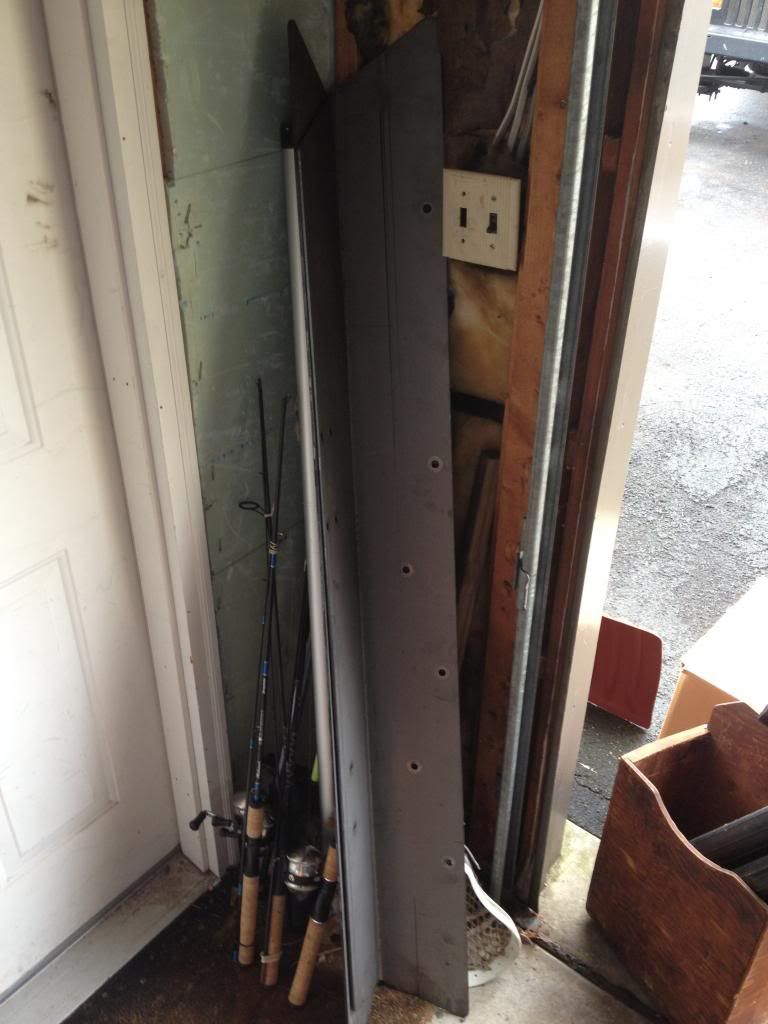 Also last Saturday I began to install the SYE Schaef89 gifted me for Christmas as well. I didn't get very far because of light and compression checking my motor.
Speedo Gear removed..
Tail Cone removed and first snap ring
And that's basically where I stopped for the day. I took the back section bolts off but couldn't break the RTV seal so I left the battle for another day.
Lastly, I discovered milky white oil inside my air filter box over christmas time and decided to perform a compression check to confirm that my rings were bad. Cylinder one had 30 psi but didn't change when I did the wet test. I'm thinking something with the valves in the head is off. I am going to bring Cylinder 1 to TDC tomorrow and run air into the cylinder. If air comes out my exhaust pipe or air box I know its a valve. I hope I don't have a hole burnt in my piston. I do have a spare head so I can just swap them over if the head is indeed bad.
On a more exciting note. I purchased BDS 3.5" leafsprings that just arrived and a Ford 8.8 with perches already set up for YJ's SUA setup. The only downfall is that the spider gears are welded. I plan to remove them and swap a Spartan locker in.
Exciting stuff happening...