Hey everyone I suppose it is time to write up a build thread. This build thread is going to be both a recap of what I have done already and my future plans for my Jeep. I want to thank everyone who's helped me thus far on the build my jeep wouldn't be what it is today without they're help, especially Schaef89 (my brother) and Jim (My father) this build has definitely brought family bonding time at all hours of the day and night.
It all started with my first car/jeep my 1981 CJ-5. When I bought it the engine, GM 151, was fresh off a rebuild with only 5,000 miles on it since. The PO claimed he had too many toys and the wife was unhappy with it sitting in the garage. I picked it up for less then 2000 dollars. I thought I got it for a decent price, I was wrong. Turns out the body was completely rusted out, being more bondo then metal and the frame needed welding repairs. Being 15 at the time and unable to drive anyway it turned out to be a project I could work on in the driveway. Without this jeep I wouldn't be anywhere close to where I am as a mechanic. It was truly a love hate relationship (especially one I had to replace the clutch in the driveway while laying on 20 inches of snow, needless to say my mother was not pleased when I ruined my nice columbia winter jacket..
)
Here are some photos of the Jeep before a sold it.
ha and yes those are headers on a 4 banger....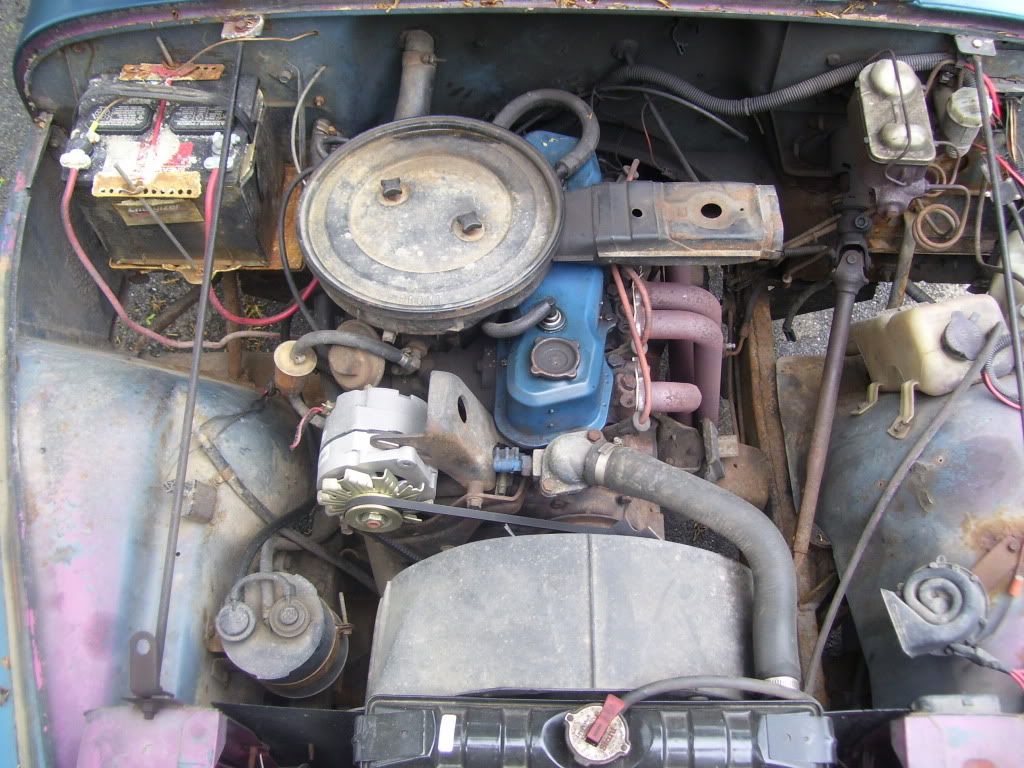 Some Interior Pics..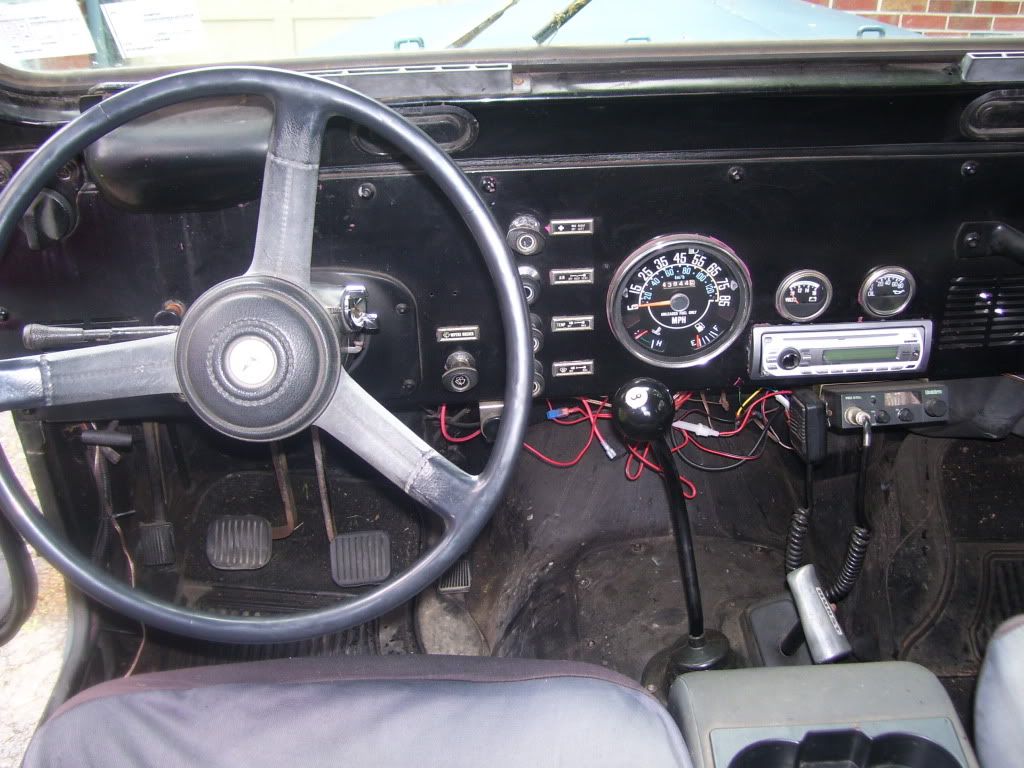 The reason I needed to get a more reliable vehicle was because at that time I was enrolled at West Virginia University, a 4-4.5 hour drive from my hometown and with the CJ's body being so bad, and the lack of time to restore it I needed something newer. Lucky for me, my best friend had a 1990 Jeep YJ that he didn't need nor wanted anymore...
The day I brought my the yj home....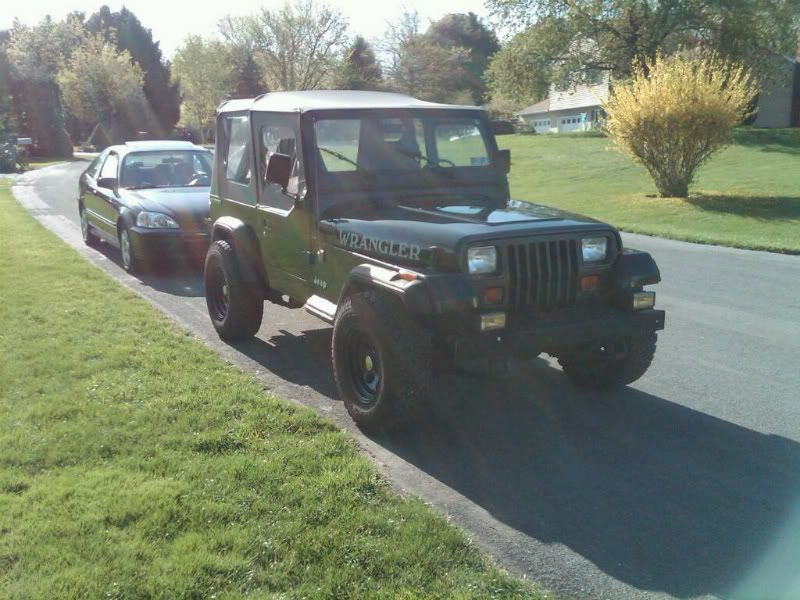 For the next 4 months the new-to-me jeep ran like a dream. With the 31's the 2.5L had plenty of power to get me to and from school faster then the CJ ever did. The only things needed replacing so far was the radiator, I put a 1 1/4 inch shackle lift on so my tires didn't rub my flares, replaced the exhaust manifold gasket to get rid of the awful bucking I experienced at school and just routine maintenance.
Because the winters in West Virginia were cold even for me, someone who has had a soft top year round for 4 years prior. I felt the need to upgrade to a hardtop. Lucky for me I came across a grey hardtop for 300 bucks on craigslist that was in need of a paint job but in solid shape and steel doors for 500 also a craigslist find.
The following pictures are of the installation of the hardtop/steel doors. The maroon paint was sanded and painted over using Rustoleum Gloss Black..
With the soft top and essential hardware removed and aligning the doors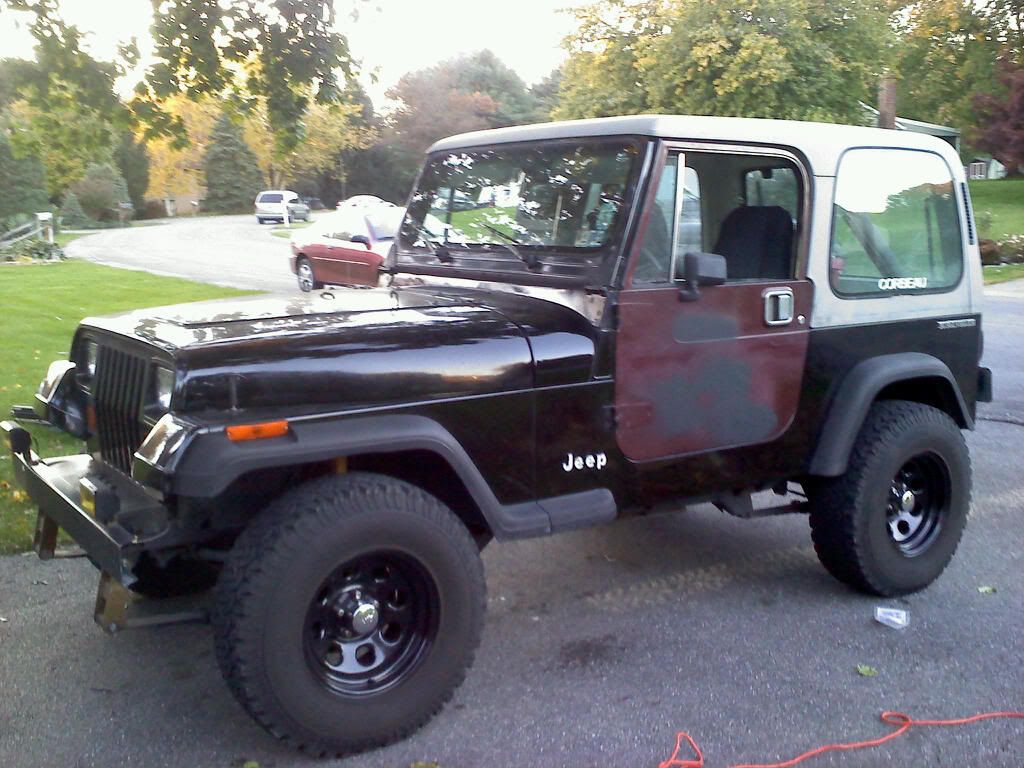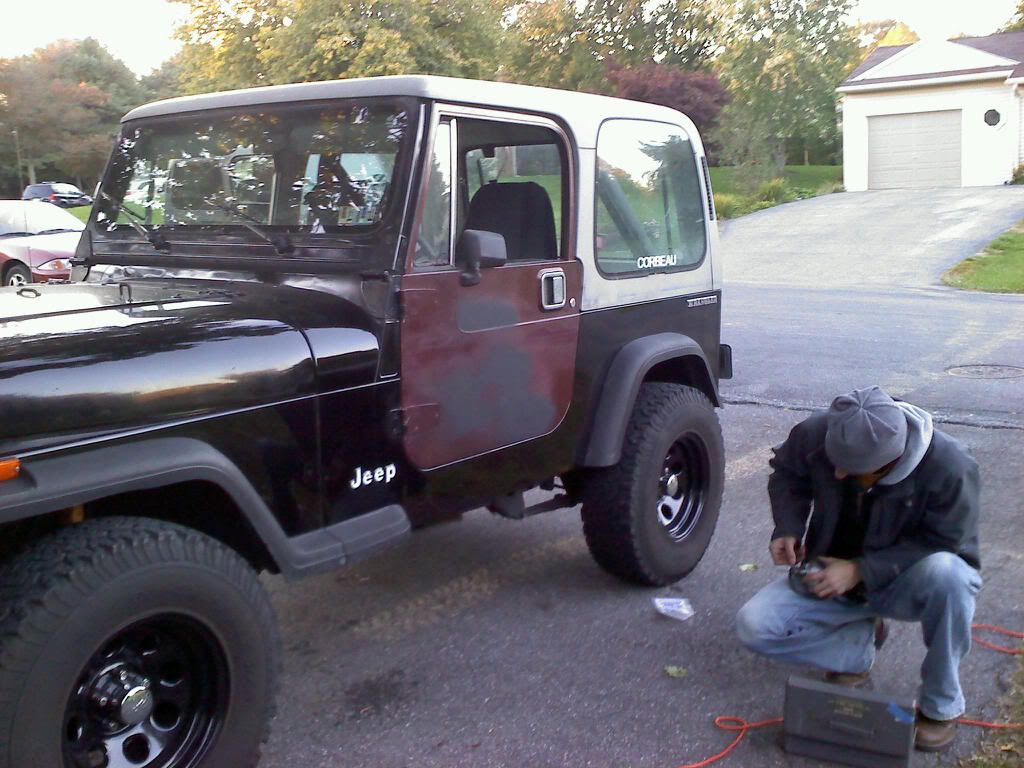 Yep that's me on the right trying to beat the rainstorm that was rolling in..
Shortly after the hardtop installation I began to experience problems. The 2.5L had 155,000 miles and blow-by was getting excessive (had to change the air filter every trip home from college). I tried the RESTORE product and helped somewhat but wasn't a permanent fix. I could live with just blow by because I was planning on going to a 4.0 down the road after school. The timing chain was replaced by the PO but the chain tensioner was not, so in the winter of 2010 I went to work in 30 degree weather in my driveway to replace the tensioner. Sorry I do not have any photos for this period of time, I didn't think this project would come to what it is today.
After the timing chain job was competed, which was delayed to working 50 hours over break a rod knock began to show light (same day i needed to head back to school, imagine that). My brother, fresh out of college was still working at near my hometown and was living at home was able to diagnose and follow protocol to measure rod bearing specs and crankshaft specs as well, he's a mechanical engineer. Turns out my crank was scored and the rod bearings shot.
The decision was made by me and all concerned parties that the cheapest and easiest way to get my jeep back on the road as fast as possible was to swap 2.5L engines with a used one. The search took a few weeks but eventually I found a motor for 300 with 120,000 miles on it. It was ideal but it was essential at the time to get my jeep back on the road.
The day the engine was picked up;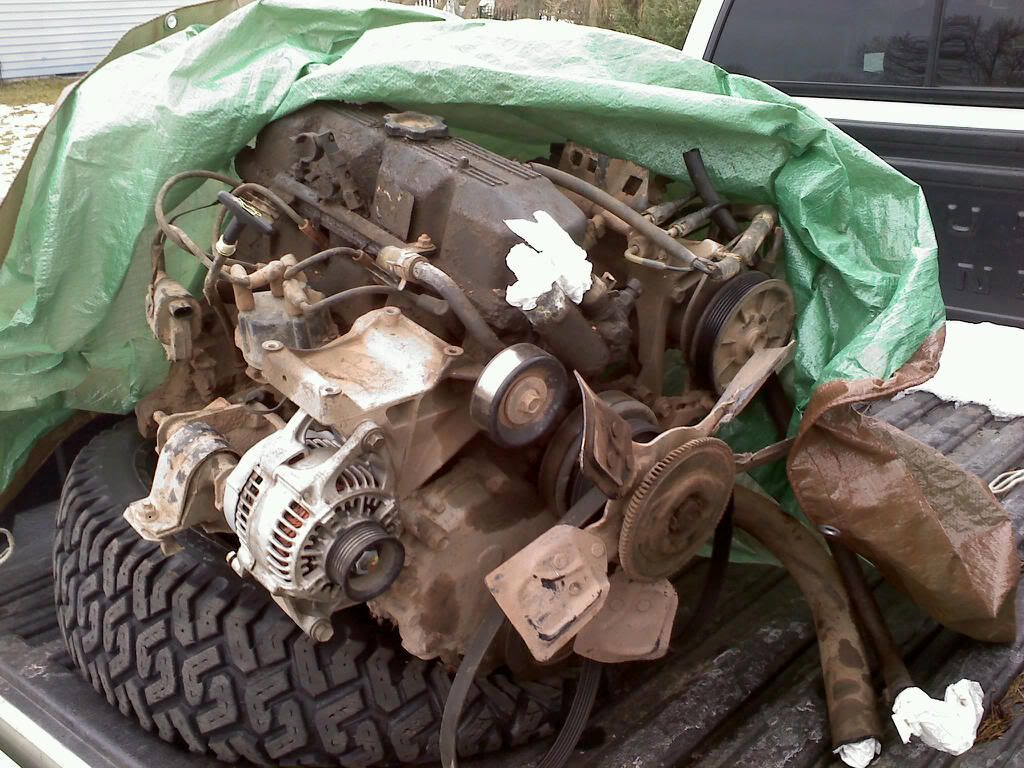 Thanks to Schaef89 who bought the engine stand, and did crucial degreasing of this once very muddy engine. For this period of time I was at college 4 hours away, so I am blessed that my brother went through all the trouble he did for me to find this and prep it for installation.
More photos of the new to me engine;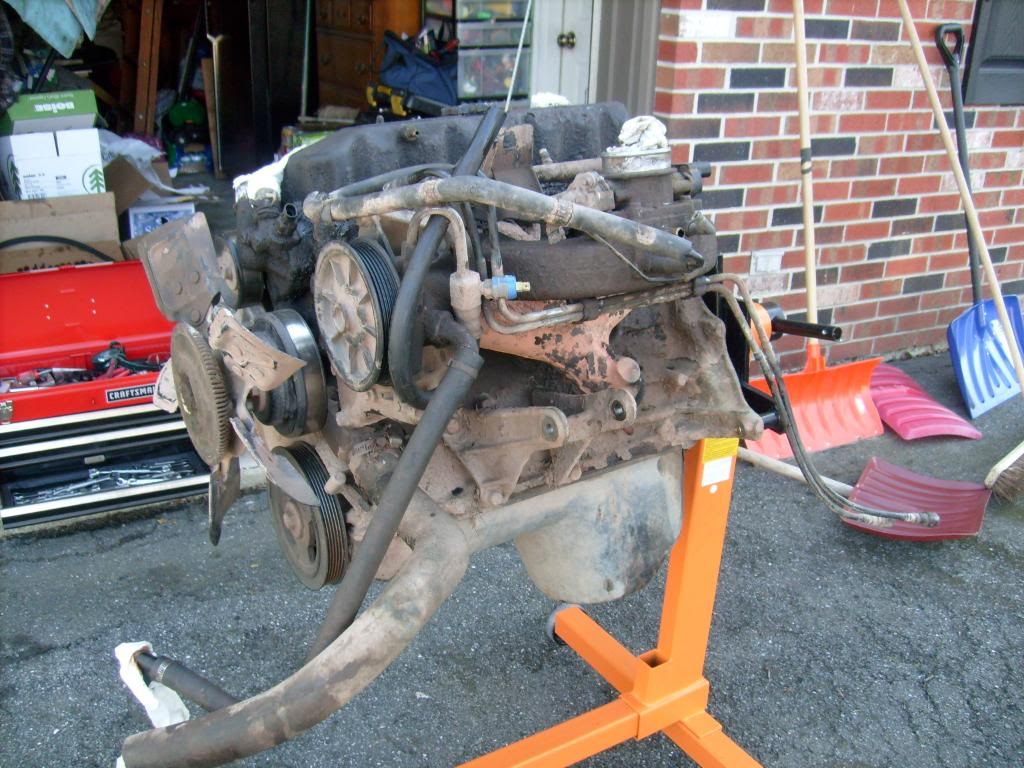 That isnt oil covering the engine, just degreaser before drying
When spring break rolled around it was time to get some serious work done. The goal was to get the engine out and the newer engine in.
Pictures of the progression of the engine swap;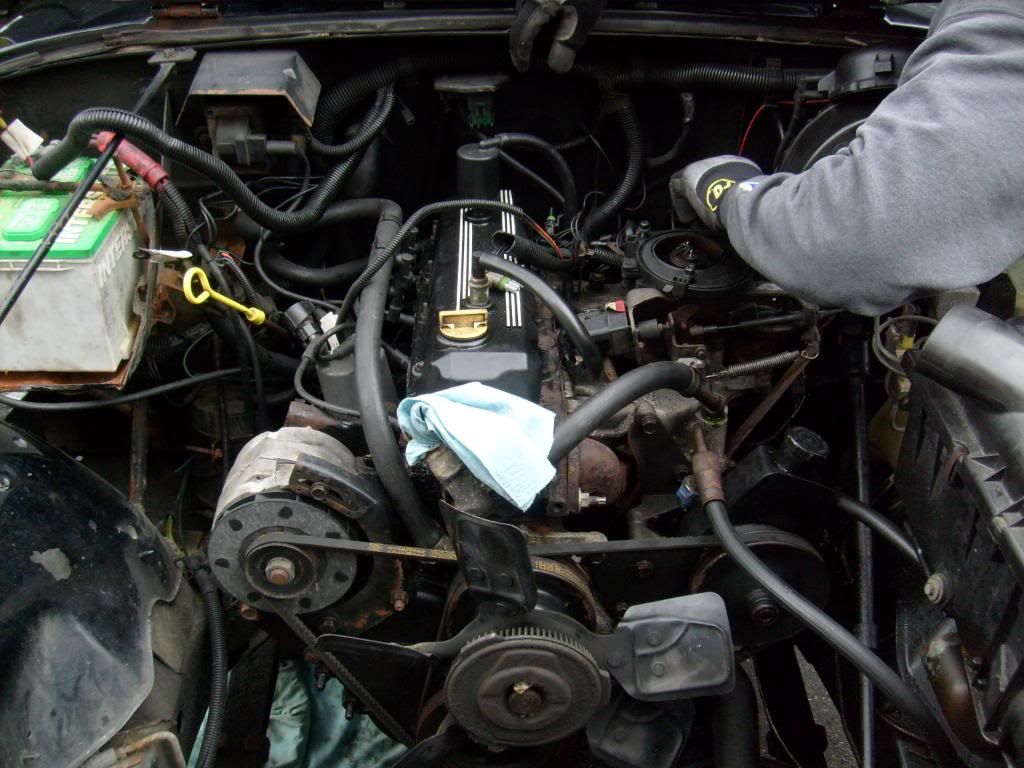 Unhookin all the necessary fuel lines, vacuum hoses, exhaust components, and removing the transmission. A block was placed under the bellhousing to keep balance of the transmission for easier reinstallation.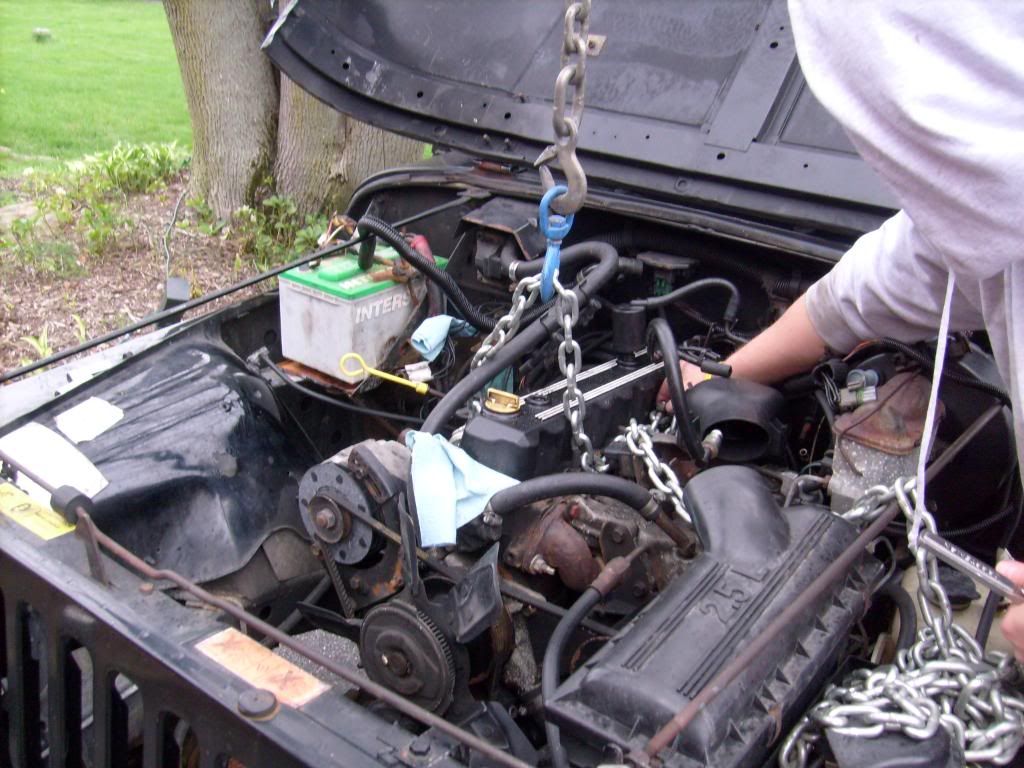 Hooked up to the cherry picker and ready to be yanked out
The only time i was glad my jeep wasn't lifted when this swap occurred. Removing the front clip would've been salt for the wound at this point. Notice the front bumper, It was raining on and off all day.
Empty engine bay and ready for the goods...