super picture update
its about time...
ty this is for you, like the steering???
lookin good
its pretty cozy with the half top, it owuldn't be good if your claustrophobic...
i hate this thing, tom woods is getting a call today!!!
new tank skid, raised an inch exactly, this one is level.
these two are binding against one another, need to get in there with a bfh and take care of business
Here's all the space I have to work with
it looks great with a tire up there
wanna put a gerry can where the cooler is, one water, one fuel, I think i want them to mount to the roll bar, leaving some space unerneath, I think it will look better too, opinions?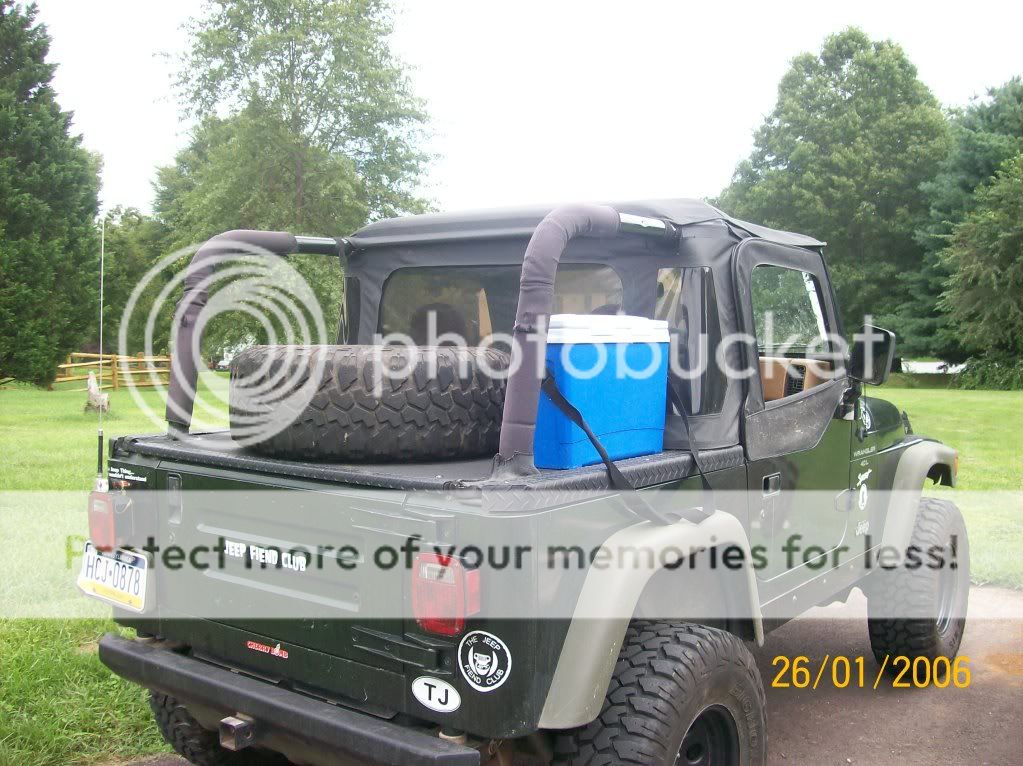 a lil craftsmen tool box fits perfect there on each side of the tire
the winter project, unless i sell it before then
how's that for an update...