After this came round three of mods
It never ends, I decided I needed to go up an inch so I tossed in a 1" bl, I also bought a Smittybuilt non tirecarrier version rear bumper
I also picked up some autopal headlights around this time
rear bumper
The work party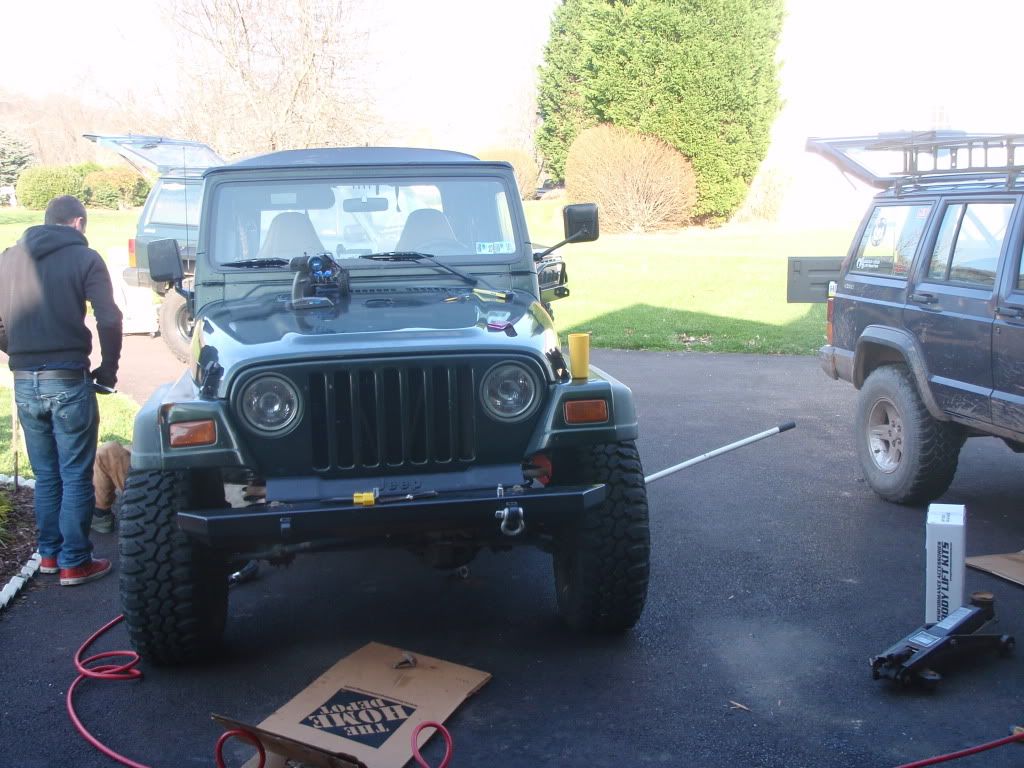 I than made my seecond road trip out to the state college area, this time for hunting season
so the jeep stayed as is for about 5 weeks... than I decided I wanted oba
some OTRATTW switches
than my most recent RC trip
This was an expensive stuck, I am still paying...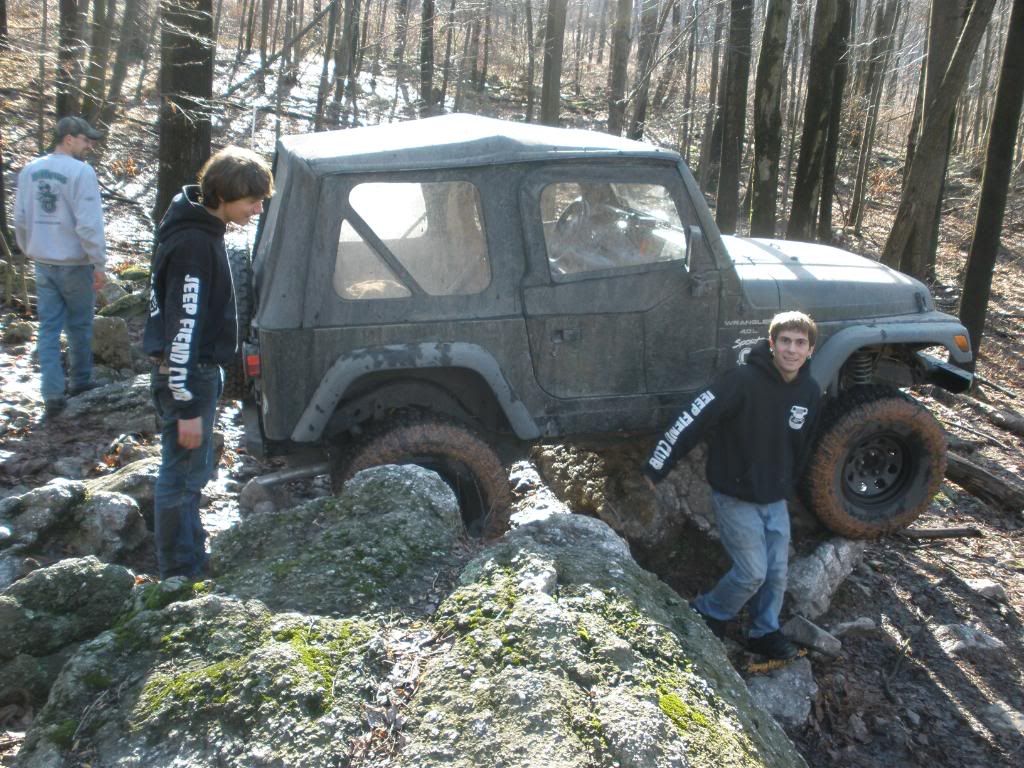 lots of ice!!!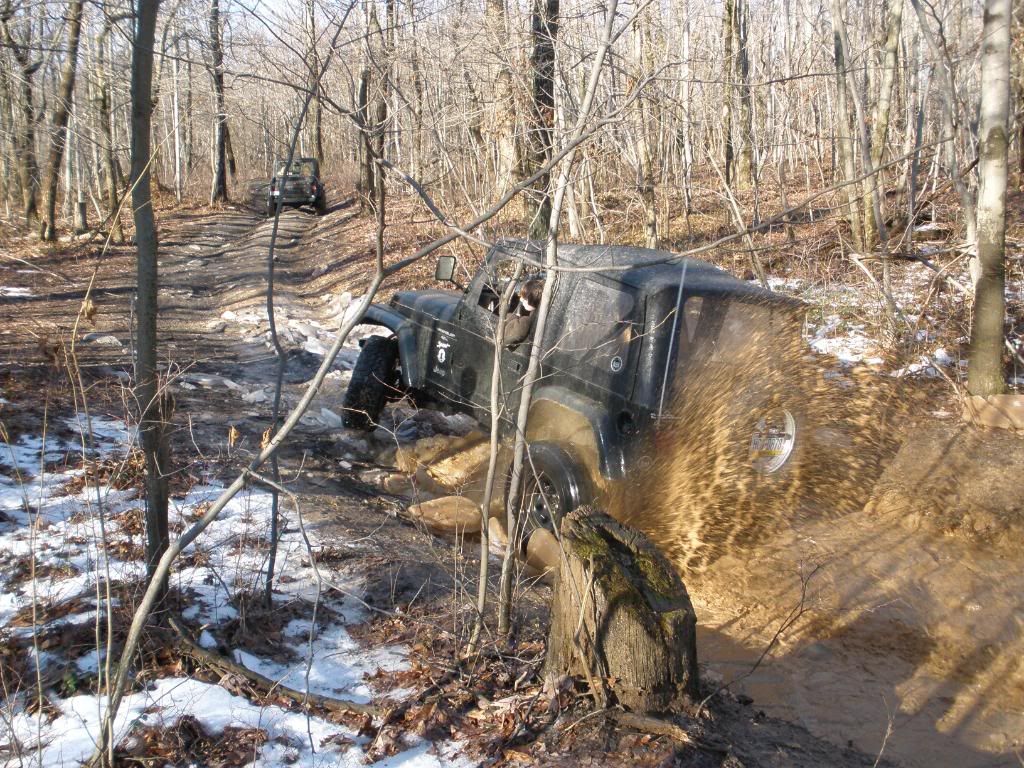 So that brings us till now that rock screwed me BIG time... It bent my front shaft, ruined my muffler, and tweaked my tierod enough that it bent later in the day
I have a ZJ rod to go in, I also bought a front ds off of ebay, but its was worse than the one I have now! so I am in the process of returning this one and seeing if I can get my front one back in balance
I also have a rear tom woods shaft ready to go in once I get a flange adaptor for it to go on my H&T sye
Future plans:
GEARS!!!!!!!!!!!
suspension seats
tummy tuck
maybe some 1" spacers... maybe
I am also ditching my tailgate this summer
Enjoy, I promise to actually update this thing