Ok so here is the breakdown of the JKS body lift and Shifter extension bracket...
First off, it is a blessing to have a neighbor (good friend) that has a full shop in his back yard with a hydraulic lift!
We started just after 7 p.m. Here are the pics of the measurements taken before the lift went on.
The front measured out at about 39 3/8"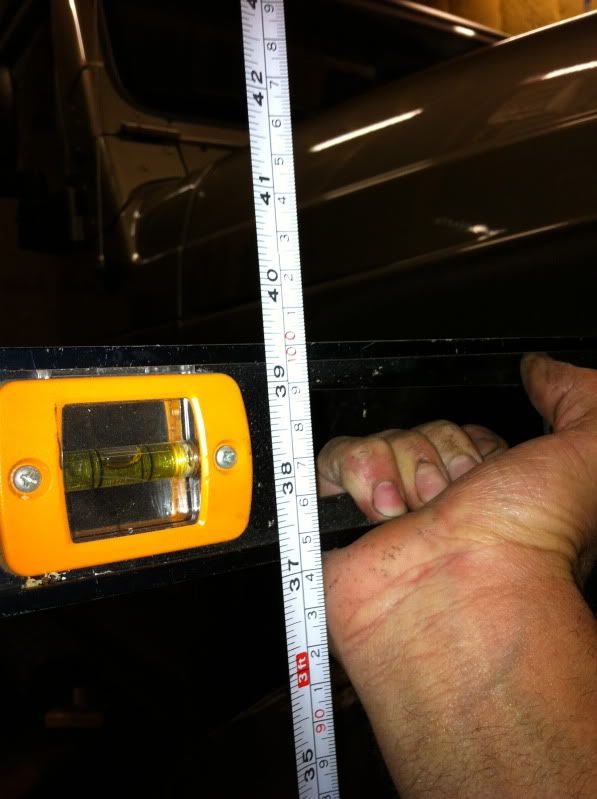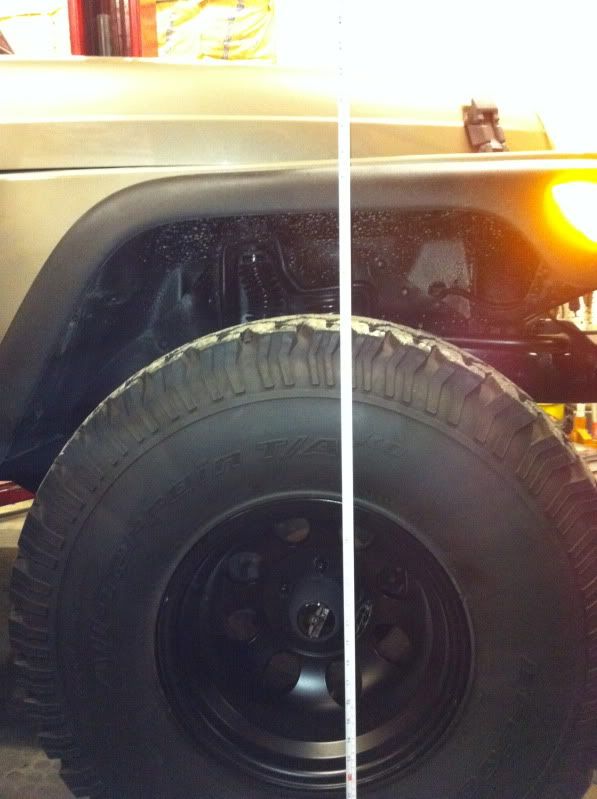 The back measured out at about 39 7/8"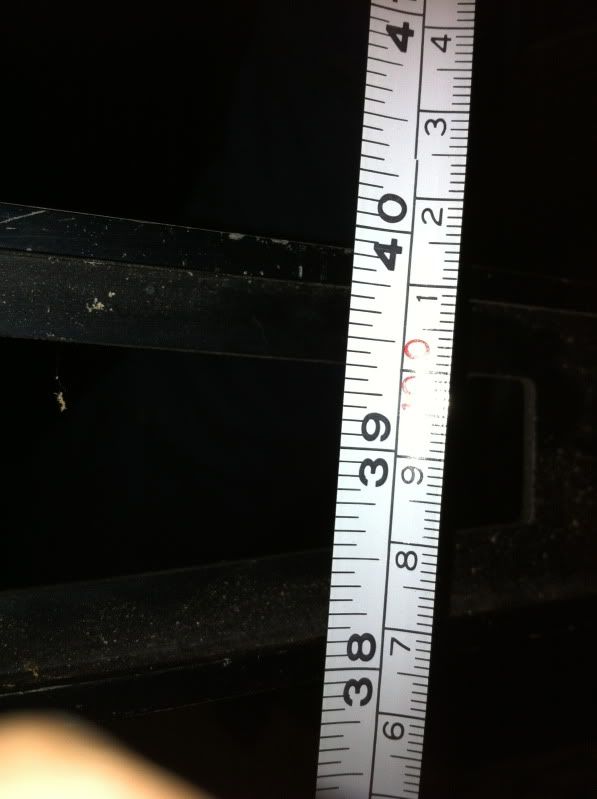 Sarge going up for the lift kit install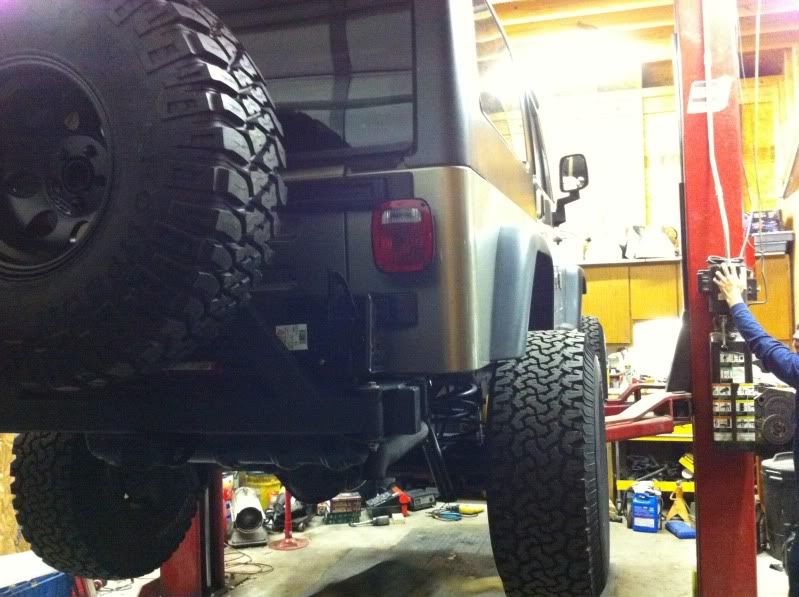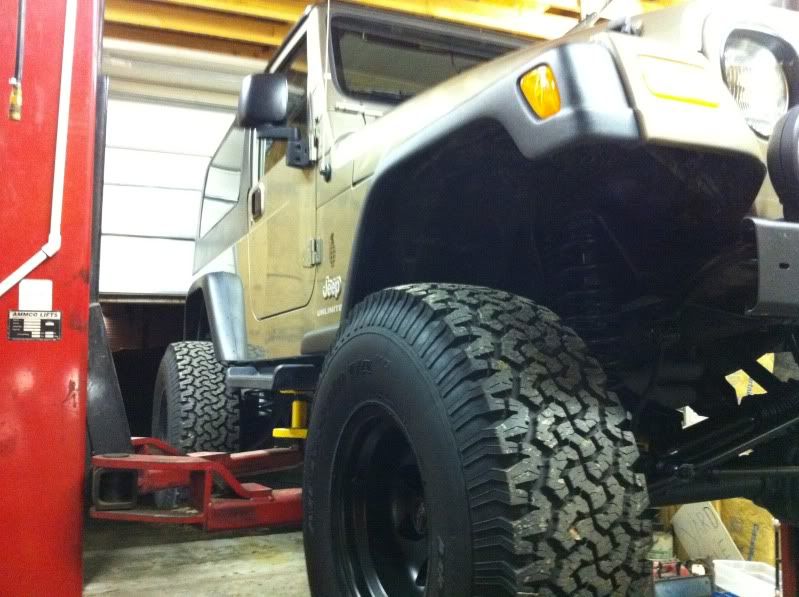 Putting the kit on took literally like 30 minutes and that was with bs'ing and checking out Sarge's under carriage!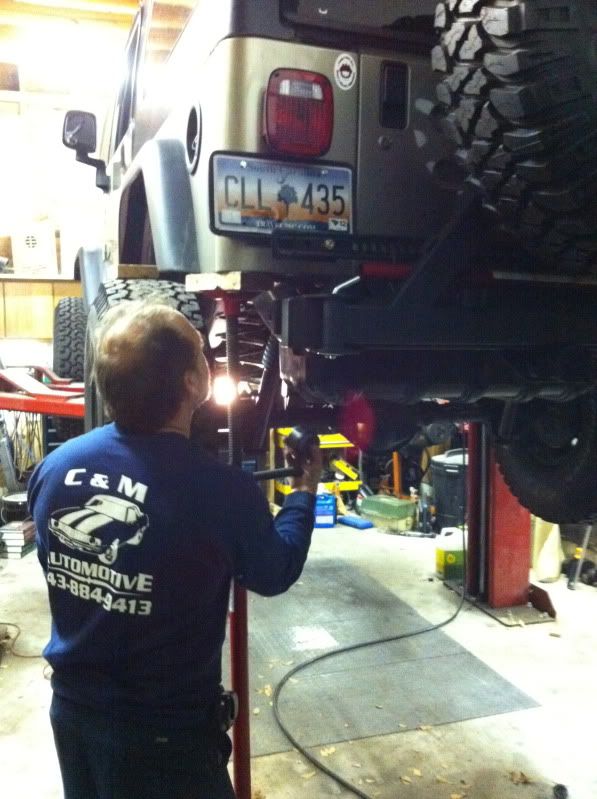 Pic of all pucks in place!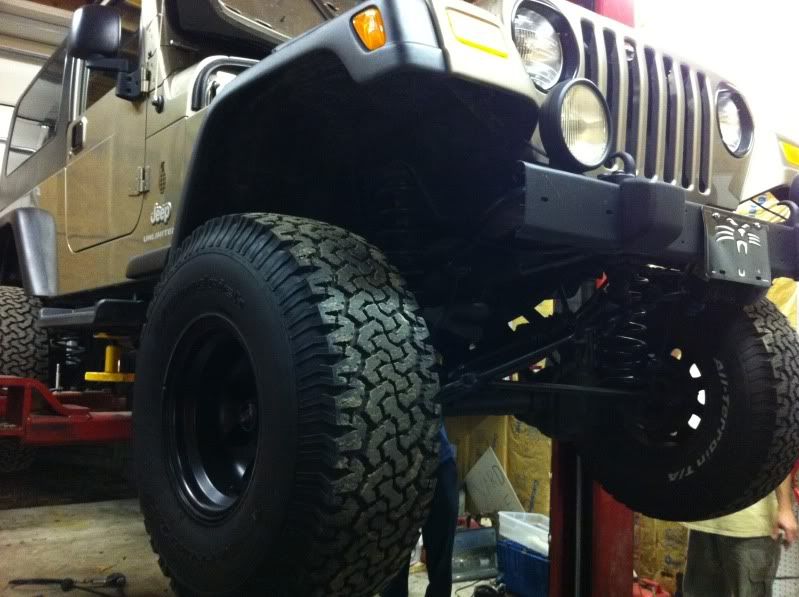 Not going with the MML, we had to modify the fan shoud...with the right tool it went fast!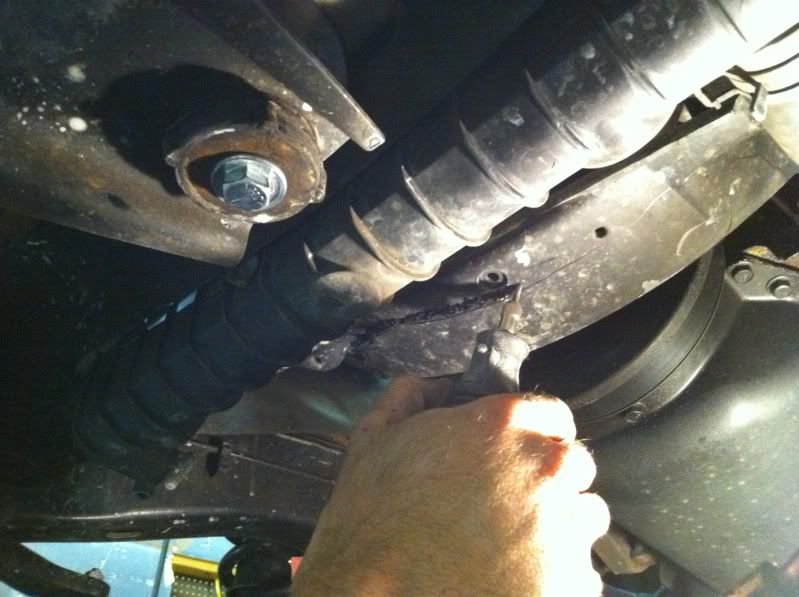 Just when we thought this was going to be easy...HA...the damn SHIFTER EXTENSION BRACKET stepped up to shut us down...
First off the extension didn't come with any instructions! So we googled what we could and then made sense of the rest! One of the extension pieces that came with the kit didn't quite fit into the relocation bracket so we had to grind that down first! Next the shifter itself didn't fit into the relocation bracket, so that too had to be grinded down!! This maybe what happens when we outsource!...just a thought! Regardless we got the pieces grinded and in place...Once in the shifter was still hitting the bottom of the sealing plastic and rubber bracket that went over hull...
So we had to modify that too! It was sort of a headache...but we got it done...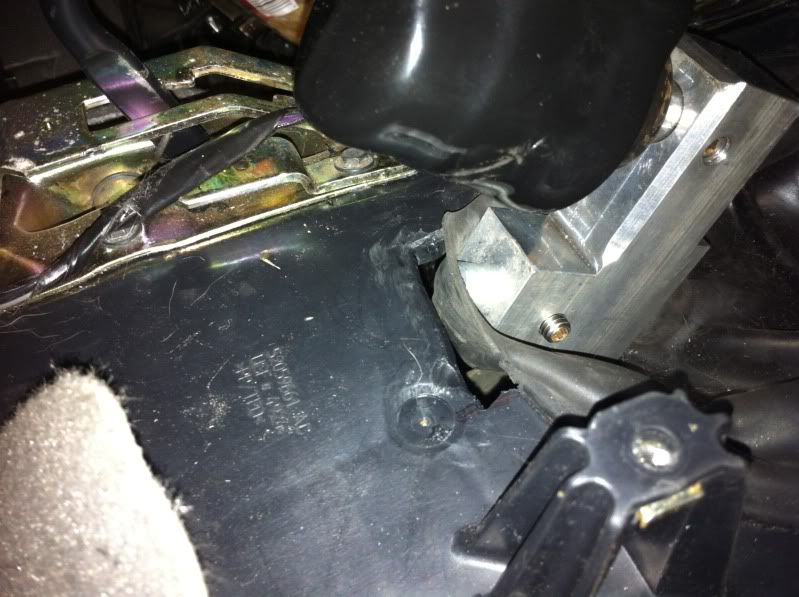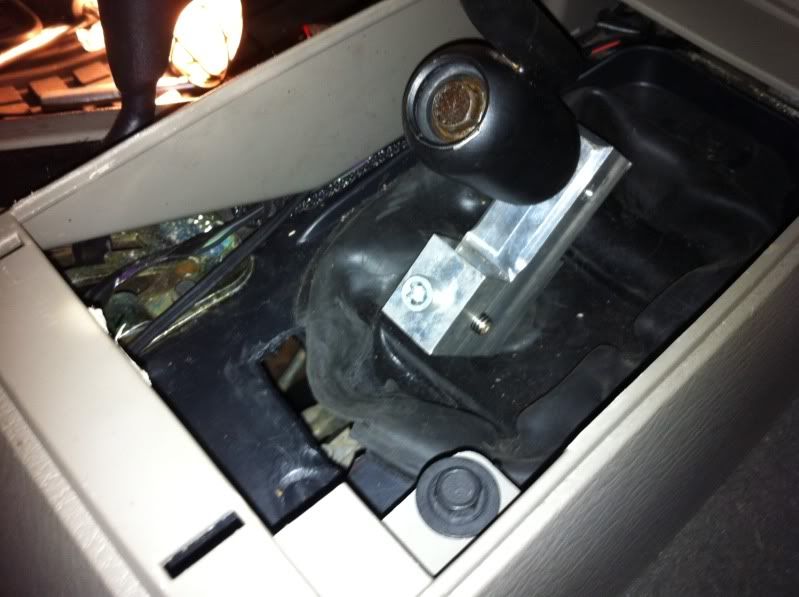 Once everything was done we lowered Sarge back down and checked the additional clearance...This is what we got!
Front we measured out at 41"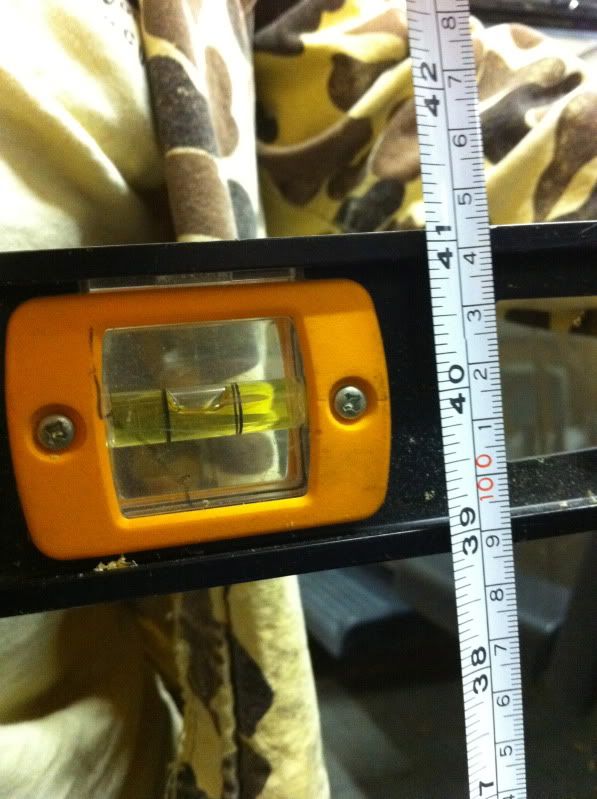 The rear measured out at 41 7/8"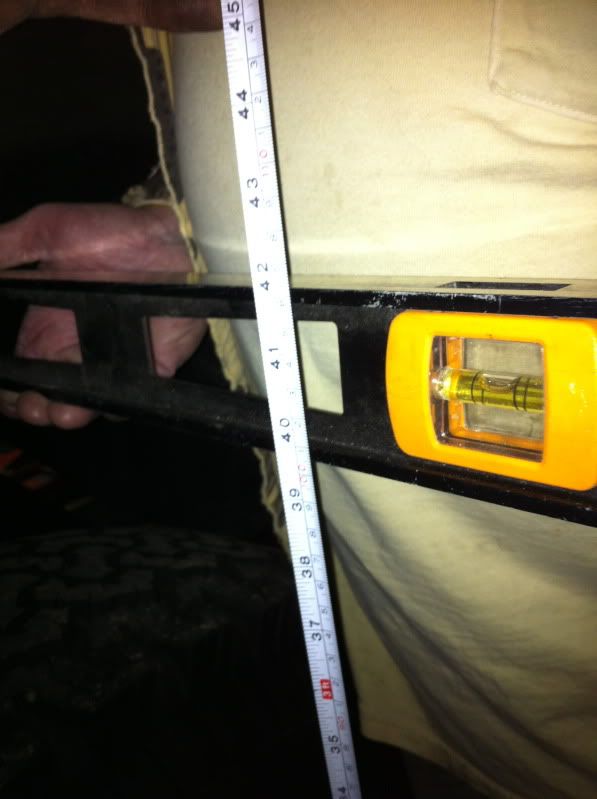 Overall we got +1 5/8" gain in the front and full +2" in the rear...3 hours but it got done...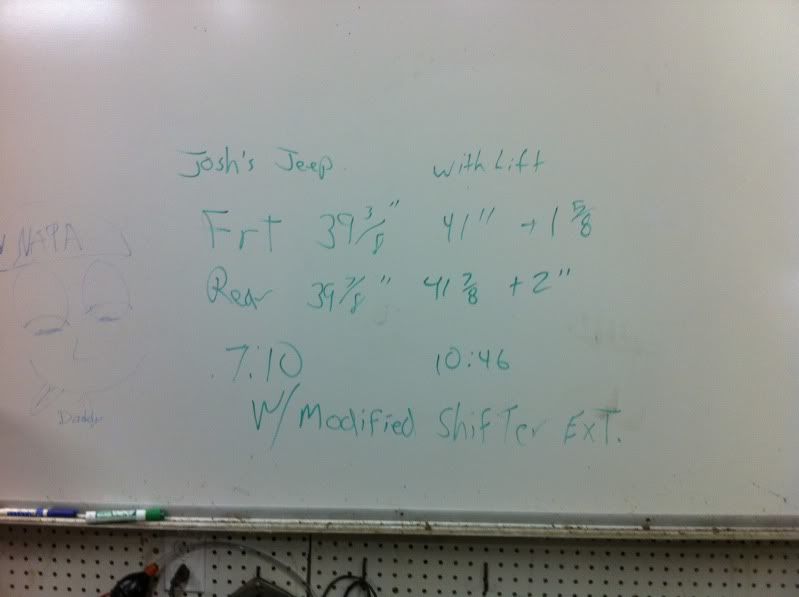 Sarge this morning before teaching my CrossFit Class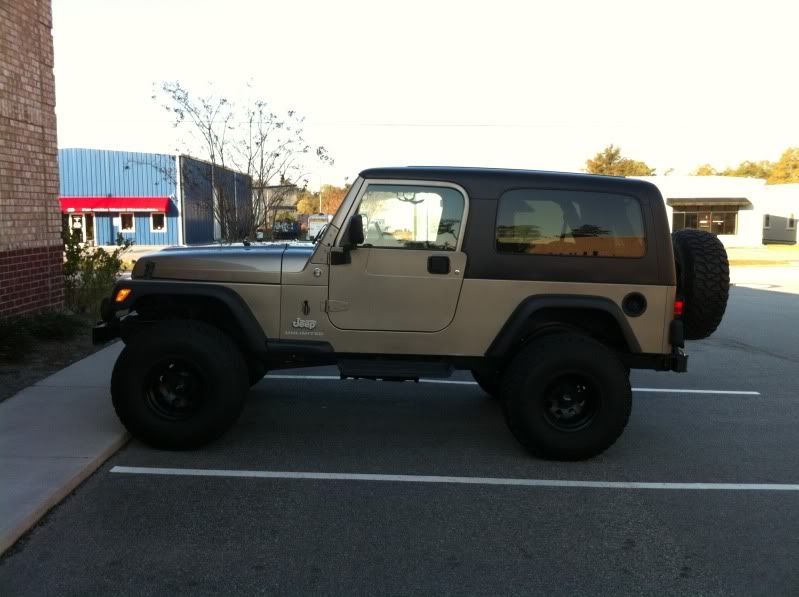 Let me know what you guys think?