Hey Guys, finally decided to make a build thread. Now that I've actually got a few things to do, it will actually have content! It's going to be slow progress, but hey... Progress is progress right? Here's the first few stages:
(Realized I didn't really have a good before pic, so ignore the fact that my new bumper is installed in these, that's all that's been done)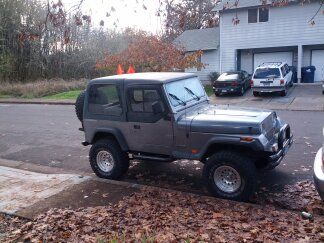 I got rear ended a few weeks ago, and that spurred me into action. So, starting at that point, here is some close ups of the damage, most of it fixed later than these photos by the body shop. They paid me to fix the bits I didn't want them to touch.
Old Rear bumper, post accident: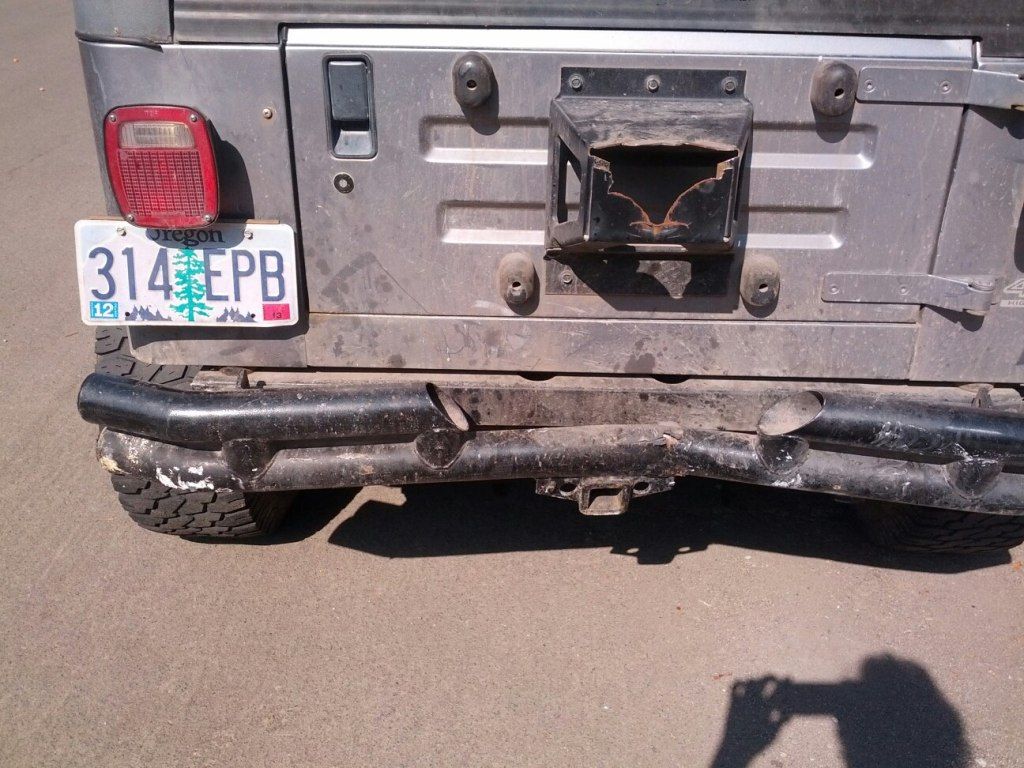 Cracked Bumper Mounts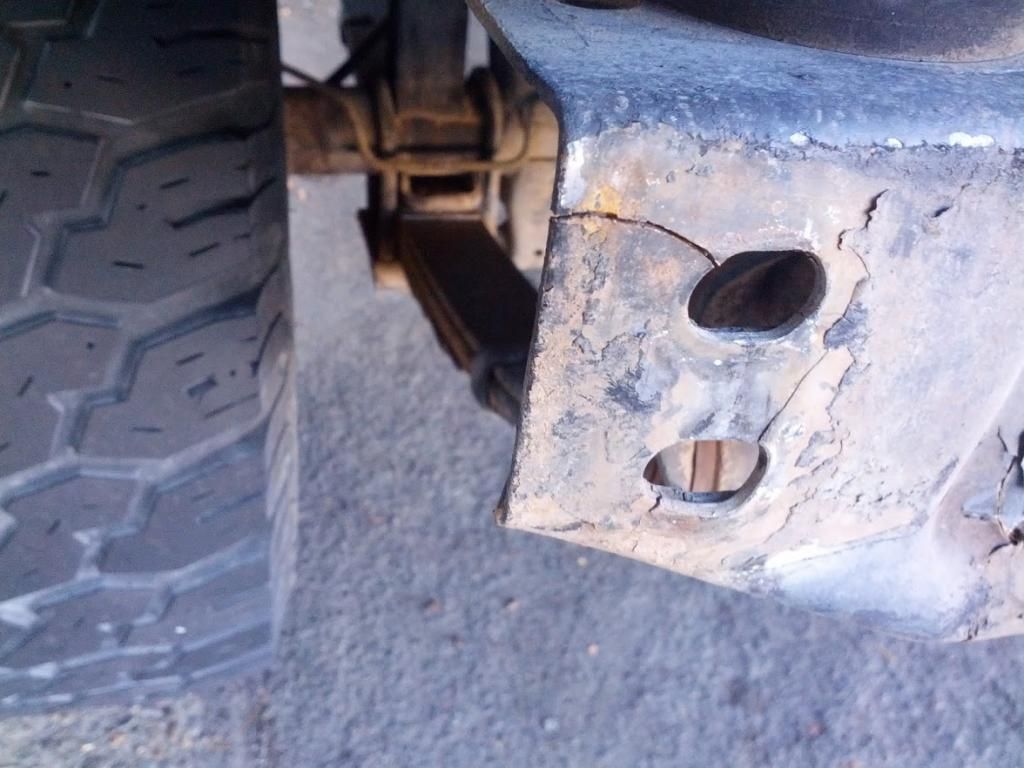 For now I just hammered them flat, I have some form fitted 1/4" steel plates that are going to be welded in to stiffen up the mount points.
I had to replace my driver side seat-belt. Ordered OEM replacement from Quadratec. They sent me this: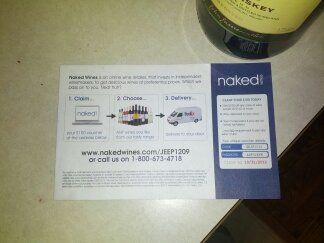 WTF. An expired $100 wine voucher with my seat-belt. Almost seems like a very veiled "don't drink and drive" campaign. Whatever.
New Bumper arrived from Robert at theDirtWorx.com: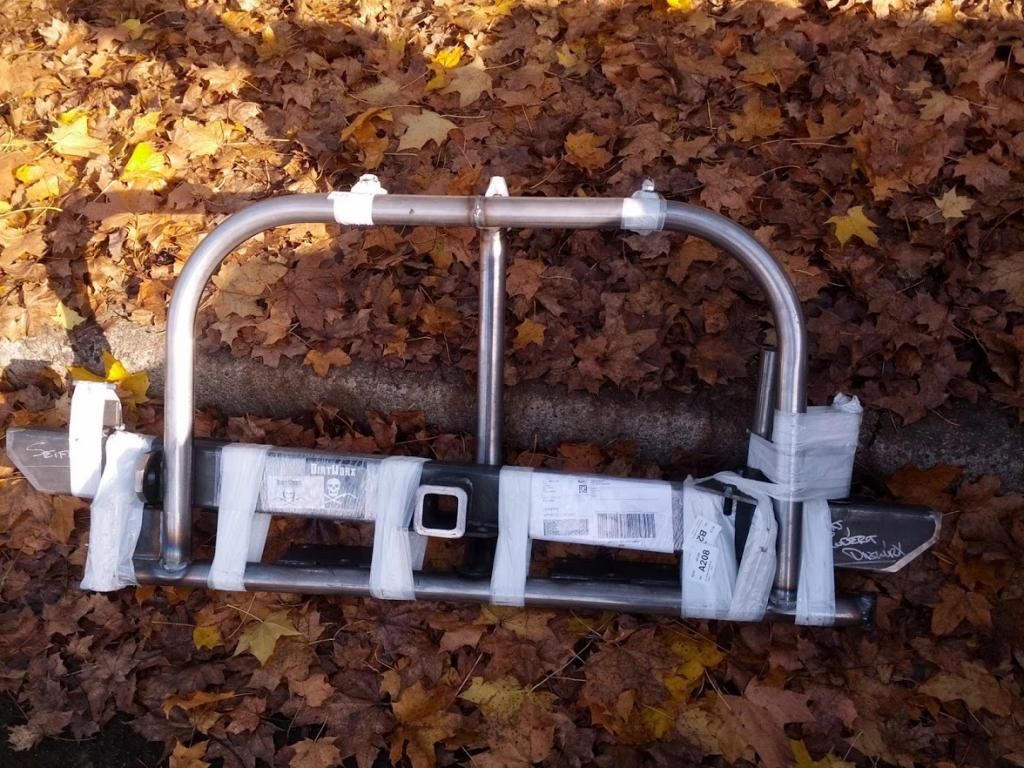 Was going to have it powdercoated, but I'm lazy and kind of broke. Got this stuff instead for now: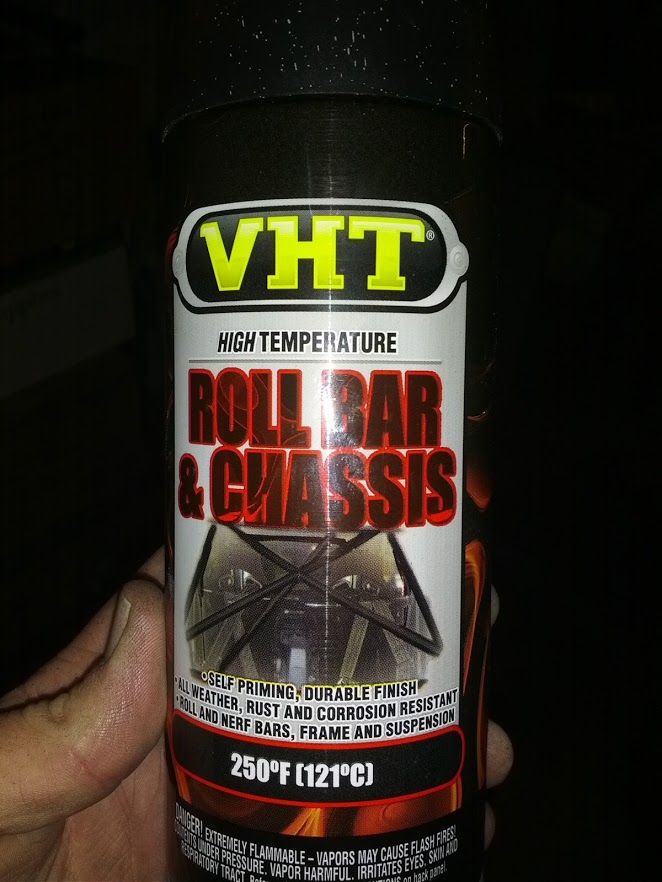 After the first couple coats of paint... I have a '67 Dodge Dart GT taking up most of the space in my garage, so I had to do it where I could. It was raining outside. Have the Dart on CL trying to sell for super cheap just to get it gone, but hasn't sold yet.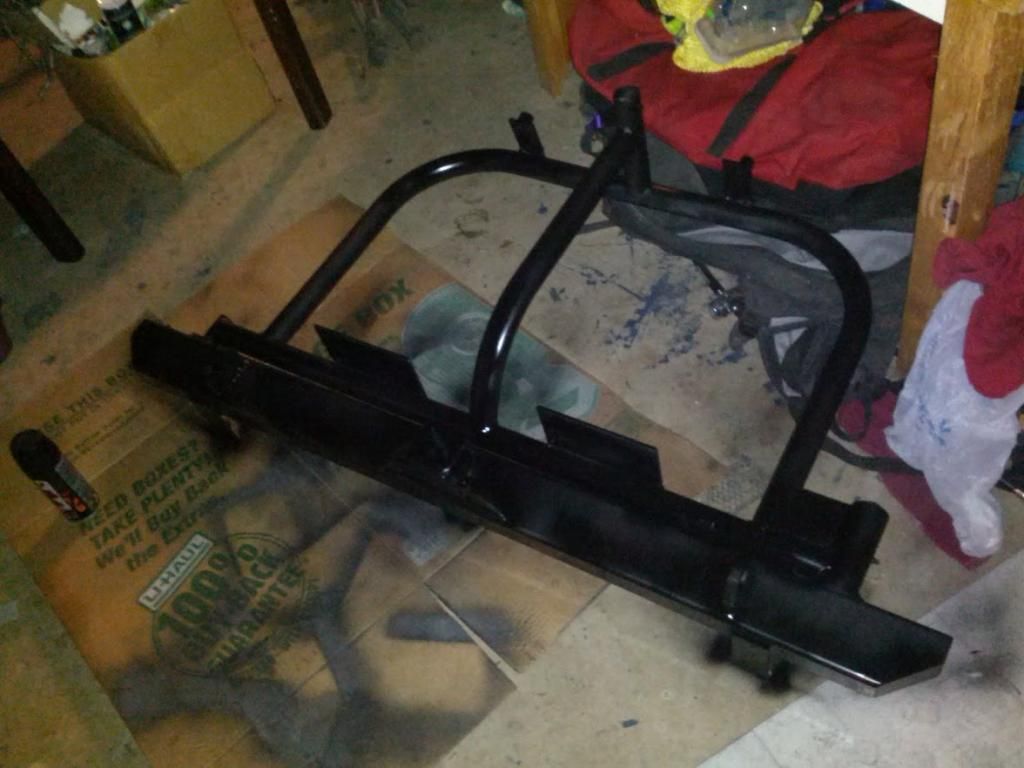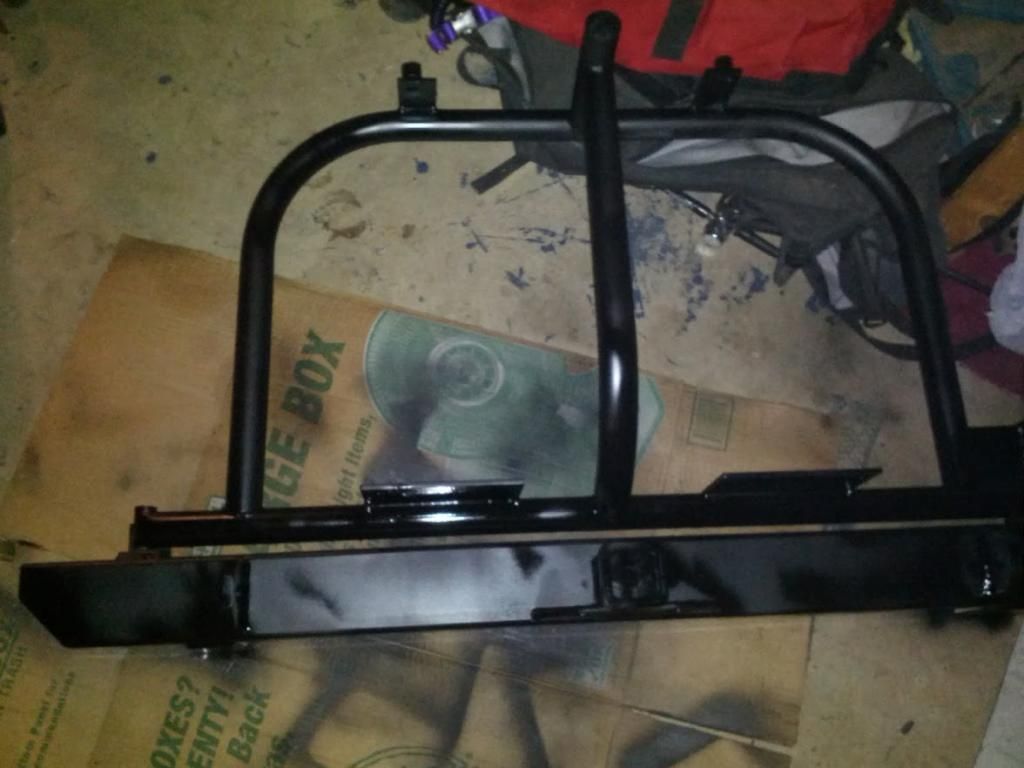 Found a Jerry Can to go onto the mounts for the bumper. It needs a bit of help first.
(Free stuff from the depths of my buddy's barn)
Here's after the back bumper and spare was installed. (Again, for continuity's sake)