Installed my Savvy modular under armor last weekend, was pretty straightforward I had to make a couple of modifications to some of the brackets. Threw a couple coats of Krylon Satin black on everything first.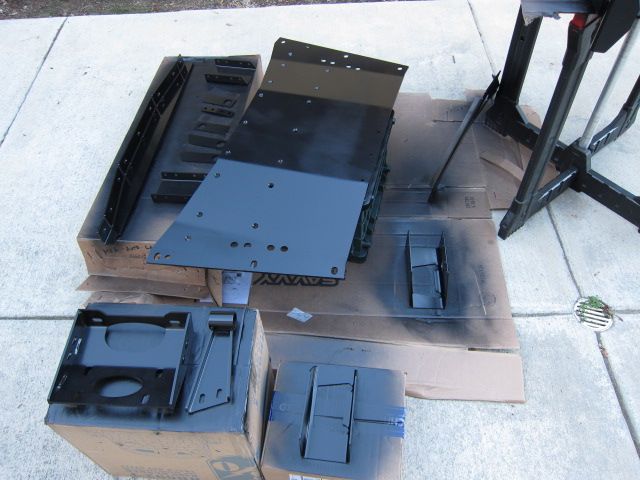 First step was to support the Tranny/transfer case and remove the old shovel. I had already installed my Savvy BL and MML couple of months ago, loosened the body bolts up and jacked each side up so I could slip the C channel around the frame, then slid the crossmember in to check fit. I also dropped the front driveshaft to install my Novak kit I have had sitting here, If your doing a TT this is the perfect time to install a Novak. Everything went in pretty easy, I ended up bending my bracket to fit the tub. Novak is now welding the nuts to the bracket and my bracket was slightly off, It was simple to bend the tabs so that everything lay flat on the tub and all of the bolts went in straight.
Next step was to install the crossmember which slid right into place, my tranny mount when bolted up was skewed to the passenger side so I ran both of the holes over about half an inch so I could install the main crossmember bolts.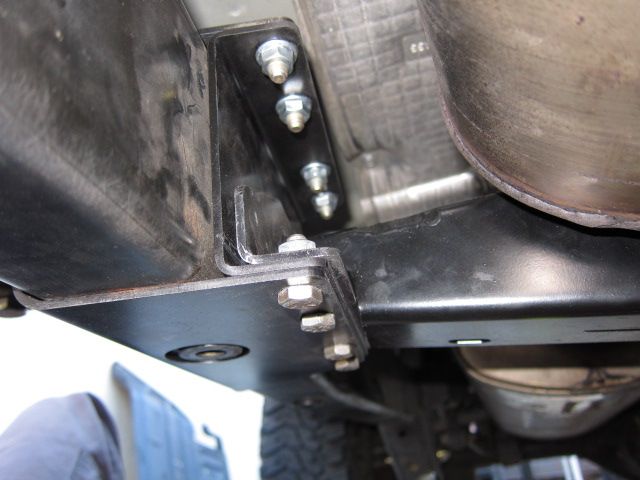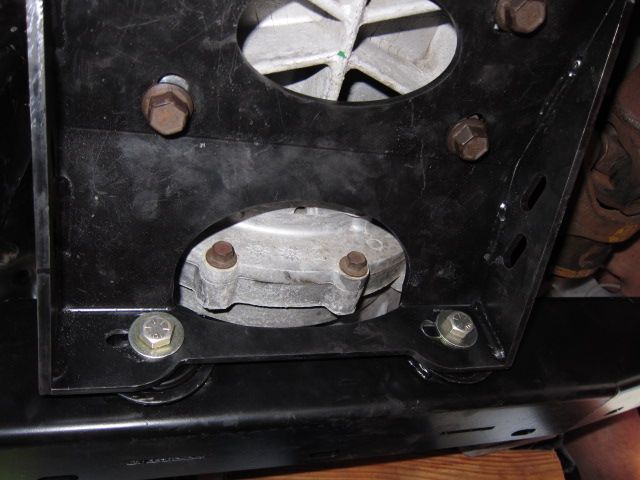 After the crossmember was bolted in, I ran some fuel line around the brake/fuel lines on the drivers side C Channel to protect them from the exposed threads there and any chance of rubbing. Took it for a test drive and no vibrations but there was a rattle at idle, turned out to be the exhaust rubbing the front passenger side CA mount so readjusted the exhaust and bolted up the skid plates. The front exhaust on the drivers side was also close to rubbing so while I had the engine skid out I made an additional cut to make sure there was no rubbing.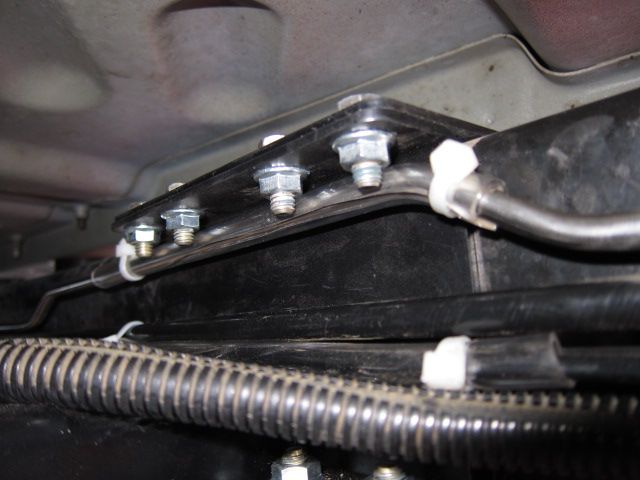 After staring at the skids and all the clearance I had just gained I took it out for another test drive, as soon as I started it there was a loud rattling reverberating through the cab. It sounded like a cage of monkeys had Britney Spears under there and were giving her hell. There was one place on the drivers side of my 241 case that was very close to rubbing the tub, well it is contacting the tub and once the Skids were bolted up everything became so rigid that the sound from the case was being transmitted through the cab.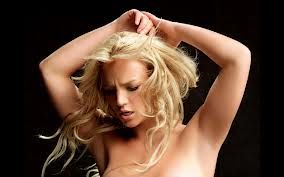 I dropped the skids took some pictures where it was contacting the tub, going to try lowering the case this weekend and hammering the area up a 1/4-1/2 inch then I should be good to go!