Theres not much to say about the tie rod and drag link. It really is self explanatory. I have a new steering stabilizer to install that is not shown, everything is just finger tight for now because I wanted to double check torque specs before cranking everything down.
As for the MC trackbar...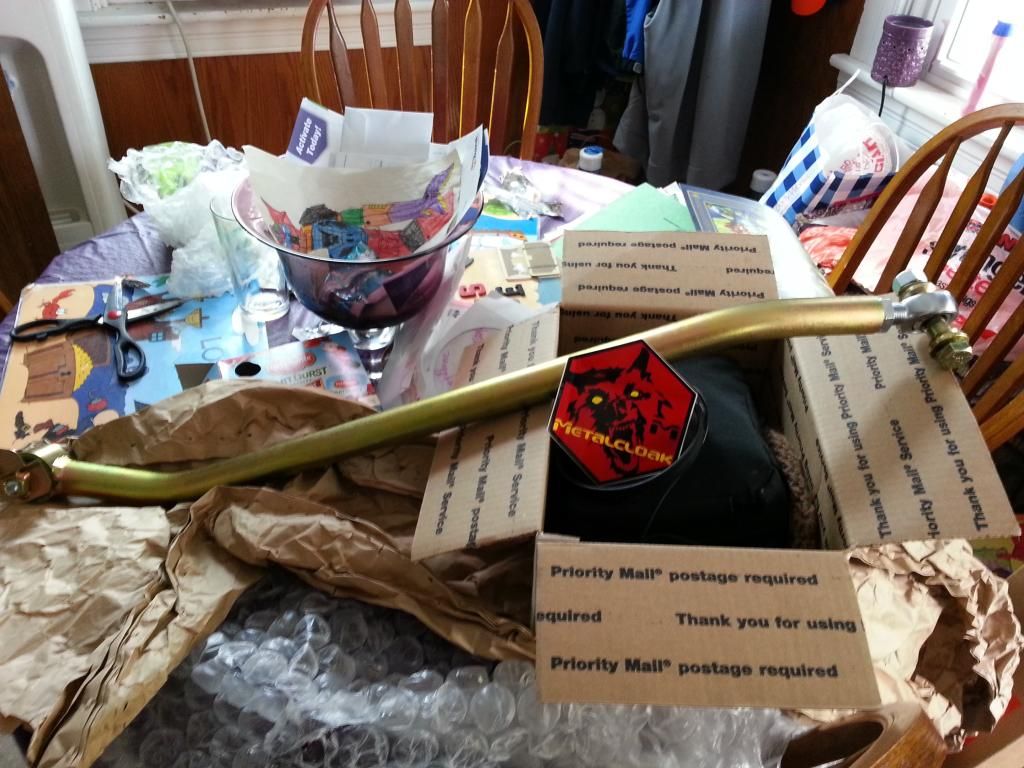 My only real complaint is a lack of instructions. The actual installation of this part is a no brainer but for the true amatuer a good set of instructions with images is a nice safety blanket when permanently modifying an important suspension component. I was able to source the install instructions by going into the lift kit instructions and checking the corresponding page. I will have to do the same when I drill and tap the spring perches for the MC Bump stop extensions.
I did my drilling with the steering components uninstalled, this gave me plenty of access at the axle and frame.
I drilled the axle end mount out at 9/16 per the instructions.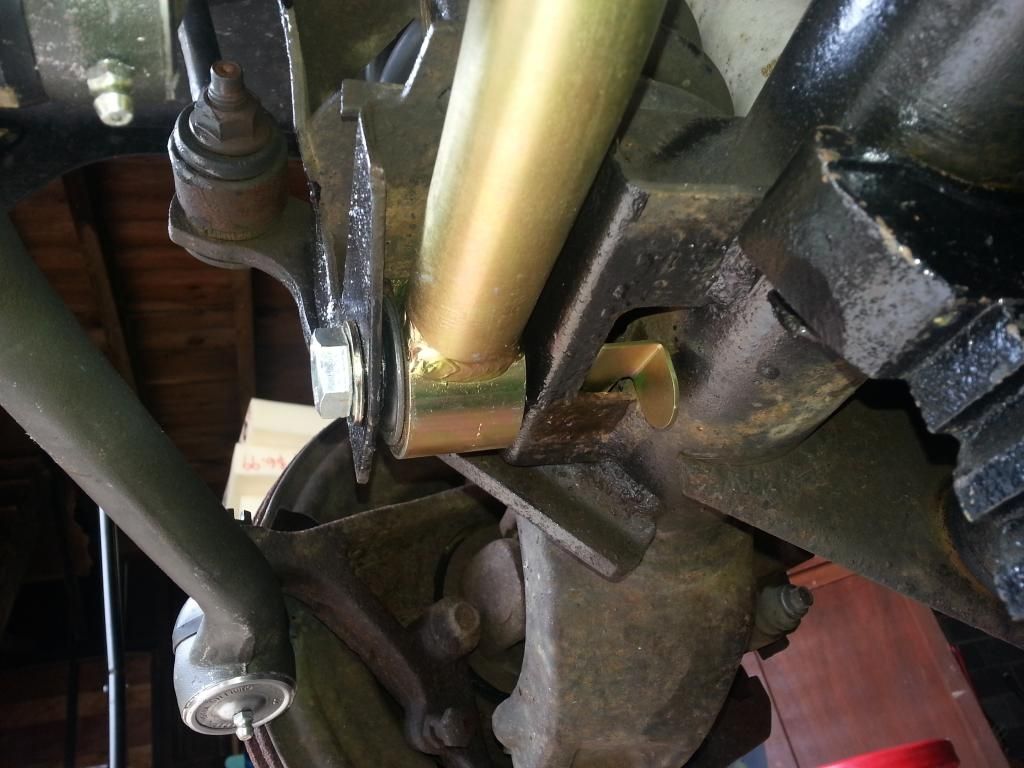 MC includes a solid capture nut to access the rear slot of the mount closest to the axle as you can see above.
Many have noted that drilling metal is a bit of an art, I have never done much modification when installing previous parts so this was a challenge for me. I took some advice and with liberal cutting oil and a variable speed drill I only got hung up a few times. When that bit grabs be prepared, it will snap your hand over and try to break your wrist or worse if you have a weak grip...padded gloves are helpful to protect ur hands against vehicle parts.
At the frame end we use a 5/8 bit. This took a long time. Slow steady pressure, moderate speed and more cutting oil helps. I made sure to have my safety glasses on here and even threw a painters mask on as I was laying almost under the mount. You will rain hot metal shavings all over the place, long sleeves and gloves are in order here. I did end up with a couple metal splinters, one in the crook of my arm and on my stomach of all places as I rolled around on the garage floor like a land whale.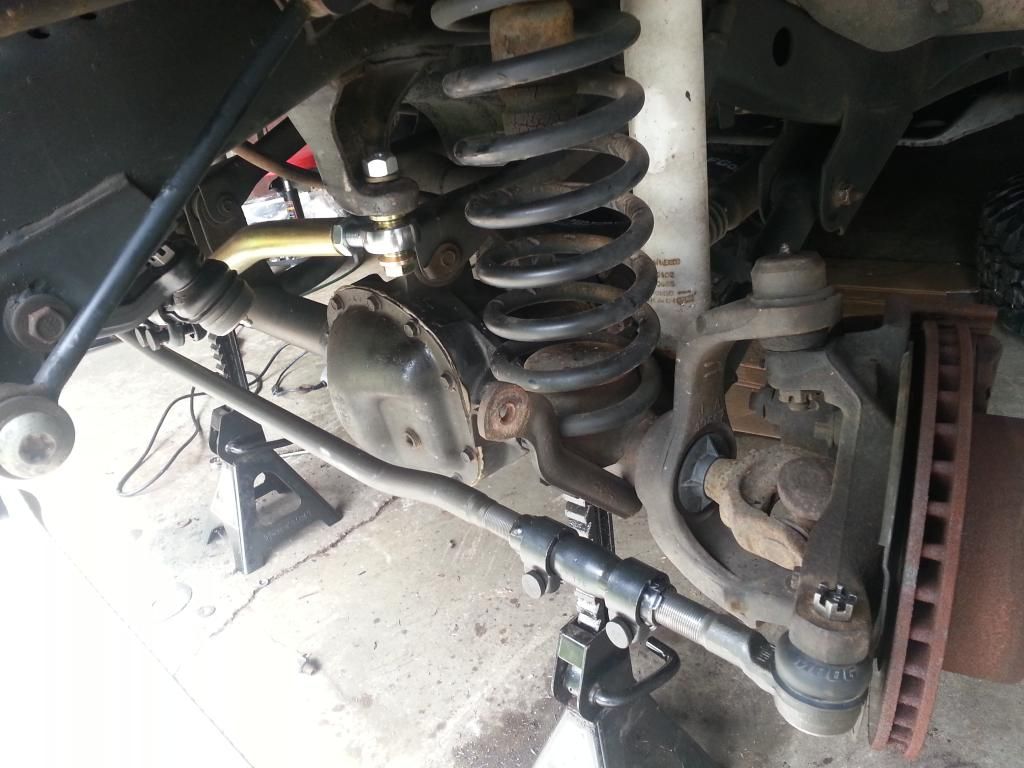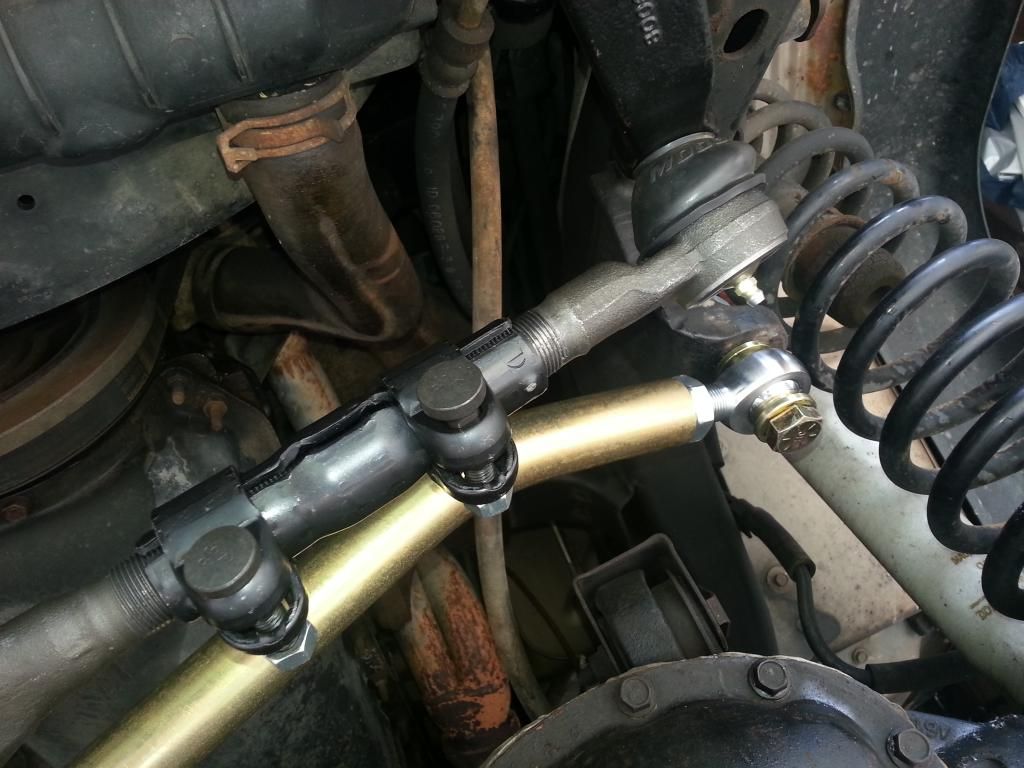 Another issue I encountered that doesnt seem to be covered anywhere is that to drill out the axle mount I had to insert my bit through the outer hole I just enlarged, when my bit grabbed on the inner hole it cut into the enlarged outter hole making it larger yet. This happened to a lesser degree at the frame end and I feel like the slight wobble of the chuck at speed wallows out the hole you are opening. I really took my time with this and tried to ensure that I was straight flat and level as I bored through thr mount. The instructions say these holes should be a snug fit. Hand tight I have very little movement at either end of the bar so once I crank everything down maybe it will be ok but it is a concern that despite my best efforts I may have over enlarged those holes.
The axle end can be repaired with a washer welded in if it would become wallowed, fyi.