Hey guys! I wanted to get a build/timeline of my new JK going for my own reference and to get some advice from you more experienced folk!
To start from the beginning, my first actual vehicle of my own was a Yellow 2000 TJ 4.0L 5 speed. Being that I live in rust central, I shopped for A LONGG time to find a decent TJ. Saw this thing for sale and quickly called the guy (who owned a small classic car dealership) to see what we could work out. I went and looked at the car....
(just kidding), I went to look at the JEEP and once I saw how clean the body was I had a hard time believing there would be any rot in the frame. It was well undercoated so I believed the good lying salesman that it was solid. I test drove it, and was already picking names for it. Cut through the rest of that winter, I began to notice the extensive frame rust that was hiding beneath the undercoat. Being that my father is a welder by trade, we could take care of it within reason.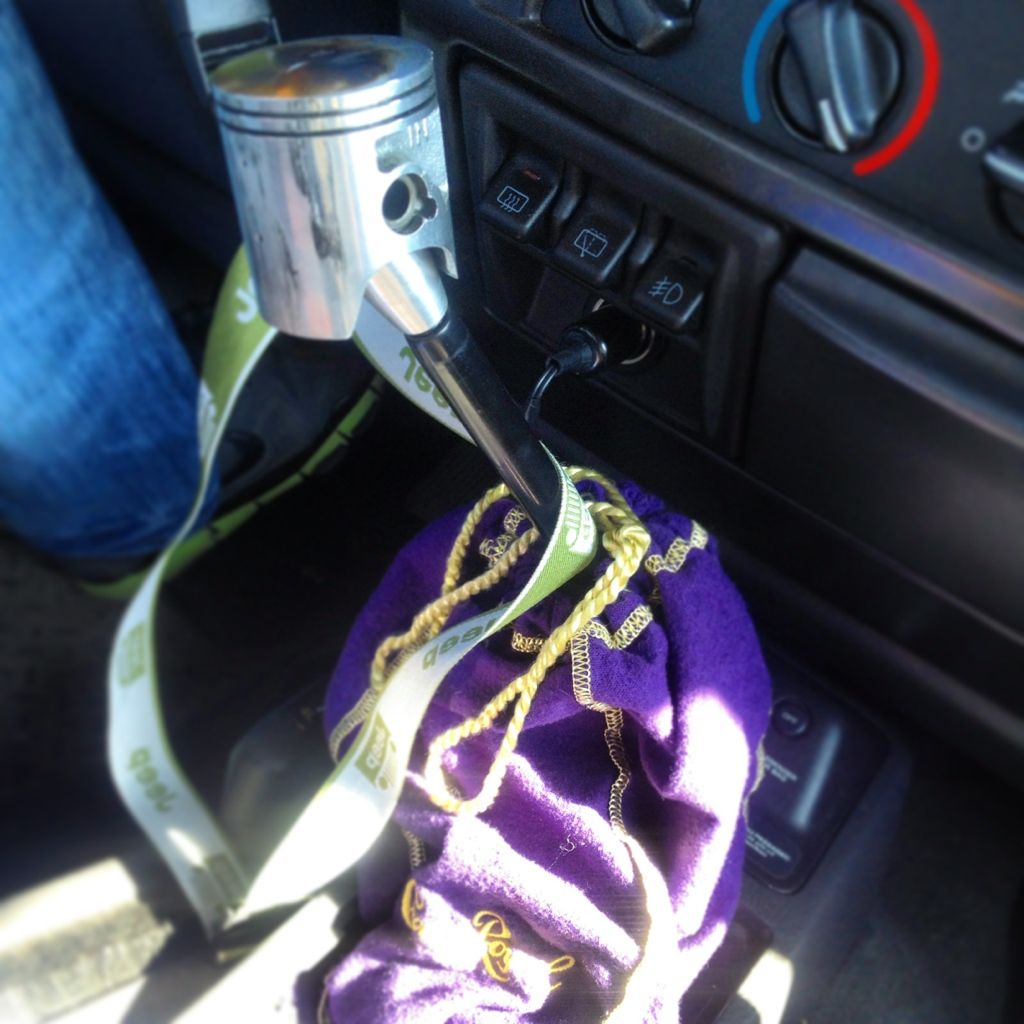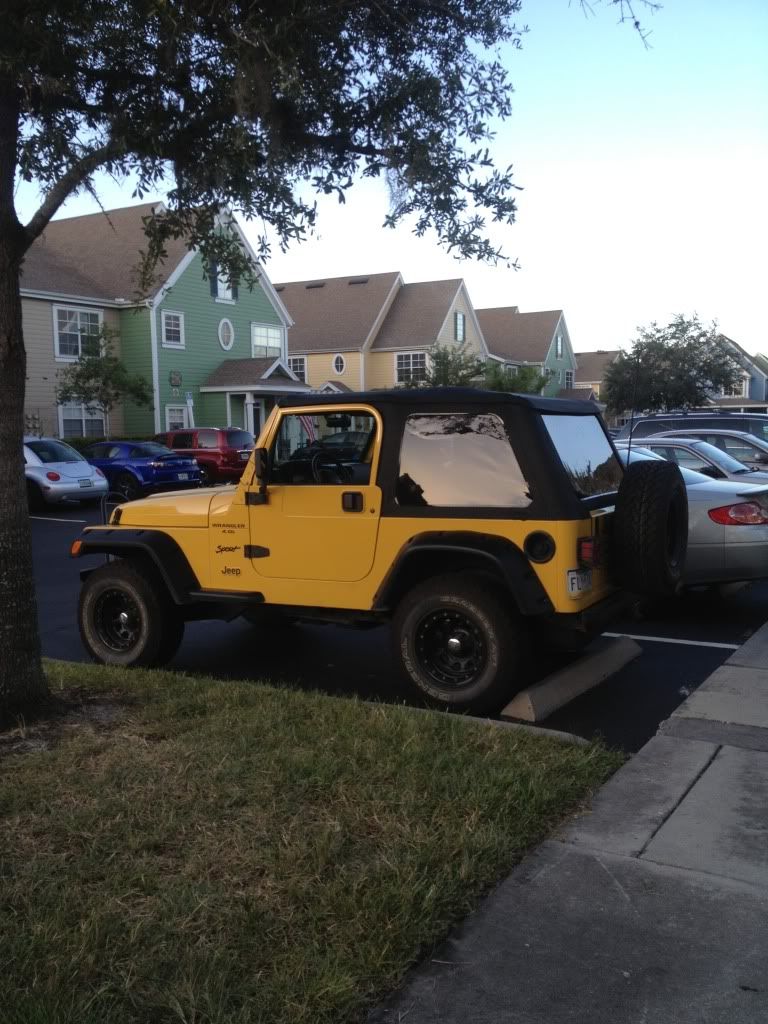 I drove it for a while and did a few little things to it. Nothing extensive, just getting my feet wet in the Jeep world you could call it. I then graduated high school and moved to Florida for Motorcycle Mechanics Institute 'MMI'. While loving driving a Jeep to the beach every weekend, I noticed how loose the rear end felt. I knew my LCA mounts were going, but not to that extent. I had a local shop plate the sides while I flew home for Christmas. When I got back I traded the Jeep to a buddy with a '08 Civic and Supermoto.
blah blah blah
I came home from school (waste of money and time) and started working, bought a '92 Toyota Pickup and did a little work to it and put some MT/R's on it. After having a guy pull out in front of me and almost causing a horrible wreck due to blowing a brake line, I decided that I am done with older vehicles with rust issues and am buying a newer TJ or maybe a '12+ JK.
I got the approval from the parents to cosign a loan since I haven't had enough credit history to do it on my own. AND THE SHOPPING BEGAN!!
I knew the resale of Wranglers would be high but after seeing later model TJ's with 100,000 or more miles sell for $10-15 grand, I said screw it, I want a JK. Then while shopping for JK's I could only find newer ones with the 3.6L for near the price of a new one. Again I said screw it! I'M BUYING A NEW ONE!
I built just about every option possible on Jeeps website and decided what I wanted, went to a few dealerships, and they all told me that they were done ordering/building '14s and that I would have to wait for a '15 or just source a similar '14 at another dealership. I am not a very patient person, so I just kept looking.
Then one day I noticed a sweet looking 2014 and my parents said lets go for a ride and check it out just for kicks and giggles. Well the salesman basically tossed me the keys and said I need to drive it. The test drive was back an old logging or well road which was pretty cool. We went back and I knew I wanted it.
The dealership took a JK Sport with only A/C, auto, LSD, 3.73s, and a hard top, then sent it to River Raider. They threw some goodies at it which was what made me want it so bad at first, but now I'm seeing things that will be changed when I can do so.
So here is my new 2014 JKS 'River Raider'
The list of not so stock parts are
River Raider:
Front and Rear Bumper/Spare Carrier
Rock Sliders
Tube Fenders
Other parts:
1.75" Coil spacers (front and rear)
17x9 Ultra X105 Wheels
35/12.50x17 Fierce Attitude Tires
Fog lights in front bumper and same lights wired as backup lights in rear bumper