now that I was driving around on basically bald SS, it was inevitable that this would happen: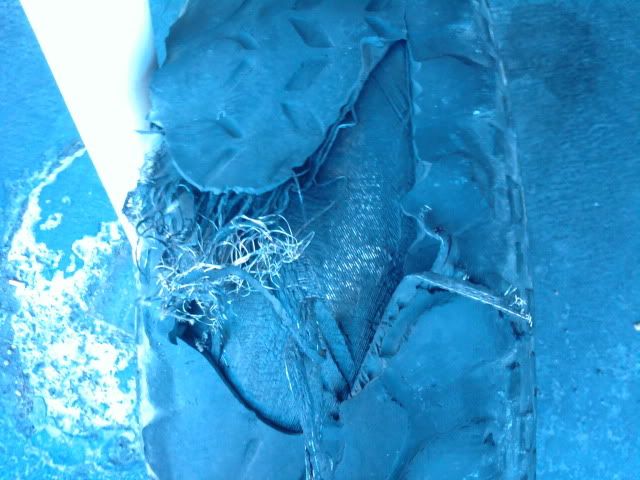 What I didn't expect was for it to happen on the highway and take out my fender flare completely...
So it was time for some new tires and I decided to go fender flare-less for a bit because I liked the look. I went with 33x12.5 Duratracs--Awesome tires for a dd! I also got around to throwing on the 1.25" BL.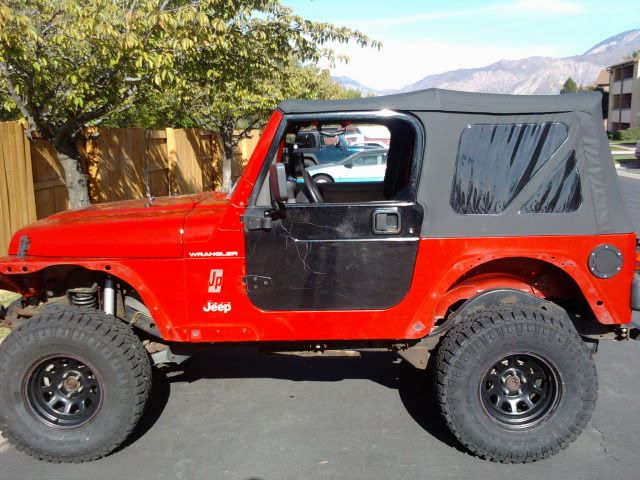 Also bought a homemade bumper on JF. I haven't gotten around to cleaning it up, but as you can tell, it could use a good sanding and some paint. I grabbed some grade 8 bolts and threw it on.
Time to test out the tires and get some poser shots: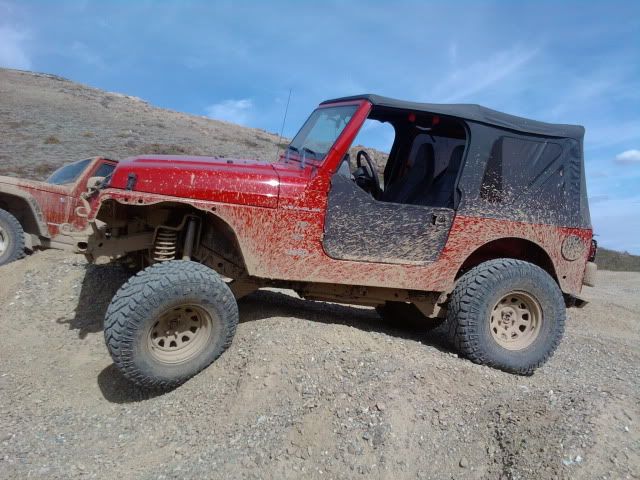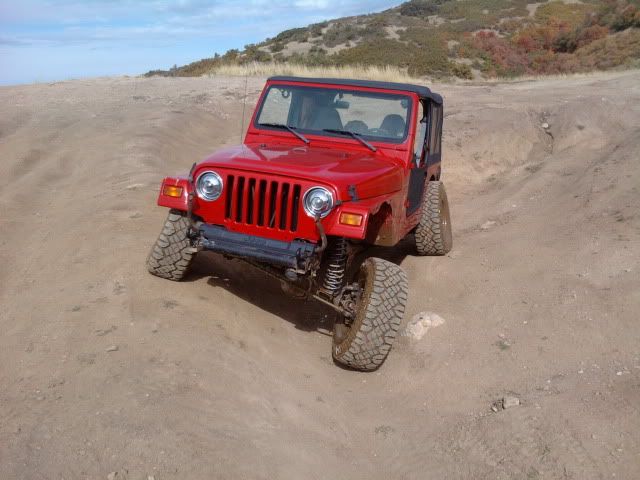 Next I needed to cover up those tires a little better so the cops don't hassle me. UT vehicle regulations are pretty intense and thankfully (knock on wood), I've never received a ticket or been pulled over for my non-compliance. And some random wheelin' pictures: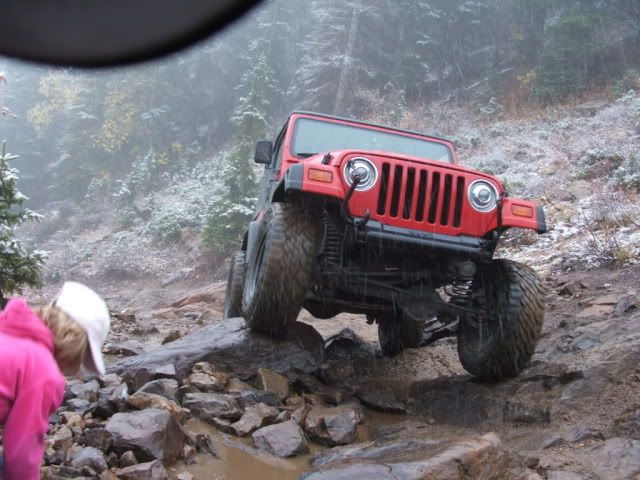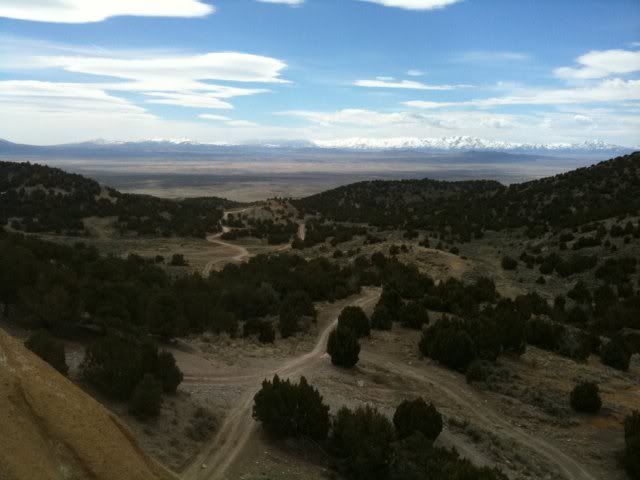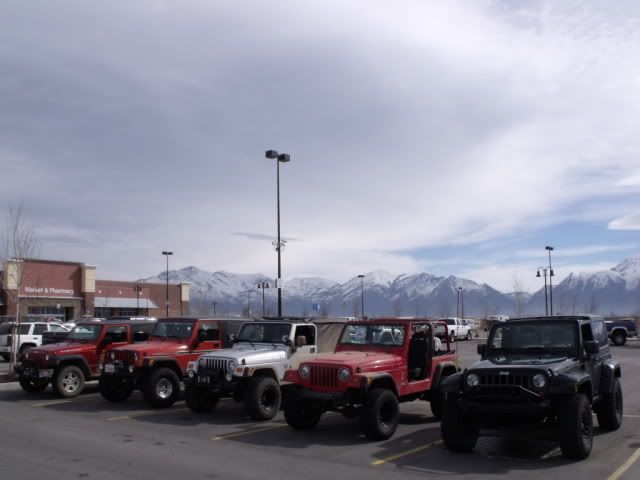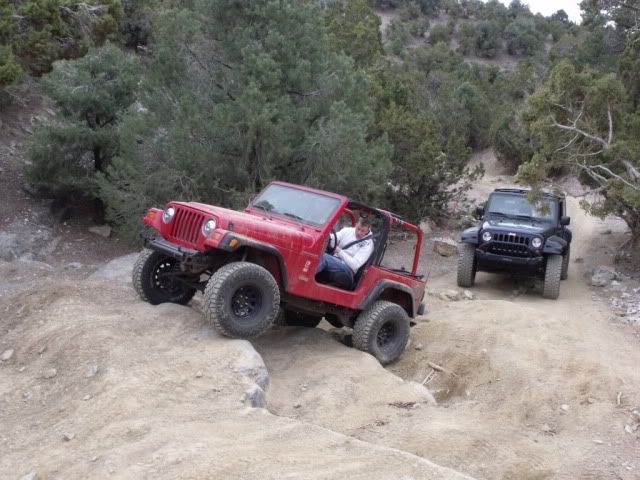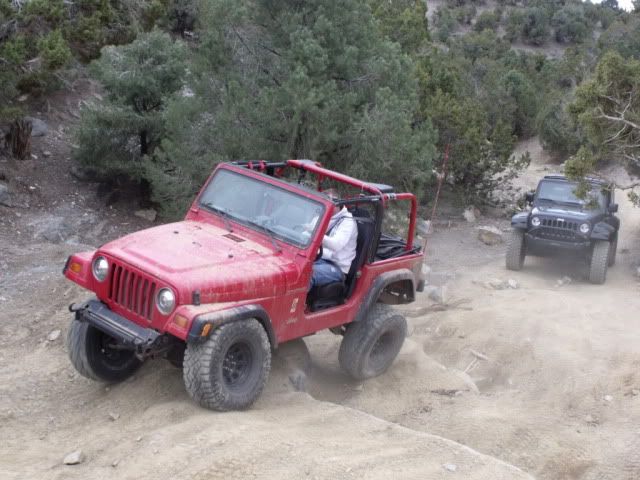 next upgrade needed to be a new seat to replace my worn. I went w/ RR sport seat. They say it's bolt in and then found out after trying to install it, that it needs a $50 bracket. awesome. Anyhow, I've had the seat now for a year or two and although it serves it's purpose, it's one of the worst seats. the reclining mechanism is a twist knob style. the plastic knob broke into pieces after my FIRST use of it...what a pile of crap. But, you get what you pay for. I purchased one to start and then after realizing the crappy quality i figured I would stick w/ the mismatched seats rather than spend more money on a ****ty one I don't need.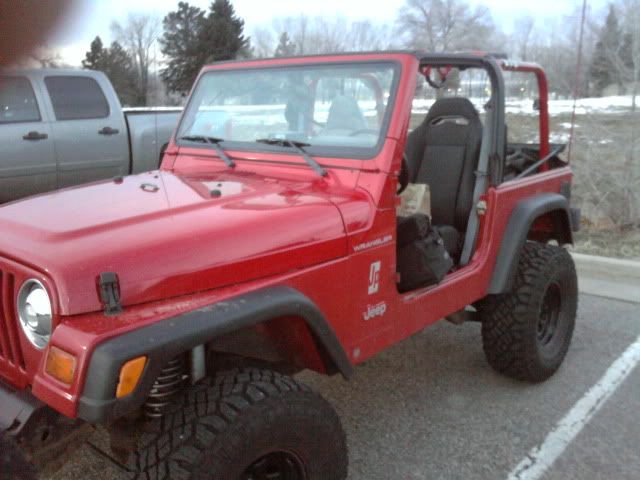 SNOW WHEELIN! I'm stuck. Funny part is I was attempting to climb a hill right behind me and finally made it up after about 10 attempts. As soon as I made it up, I sink in to about 3-4 feet of snow. Wheelin in the mountains will do that. Good times.
I always wanted to replace the gauge lights with red LEDs, so I did. Pictures show an uneven light dispersion although it's not as pronounced to the human eye. or at least mine. Nor is it as pink as the picture shows.
Went to Vegas to visit a buddy of mine. Hung out with Pikachu on the strip. Misplaced a large portion of my bank account during that trip. Not sure where it went. If you happen to find it, please return it to me. I'd appreciate it.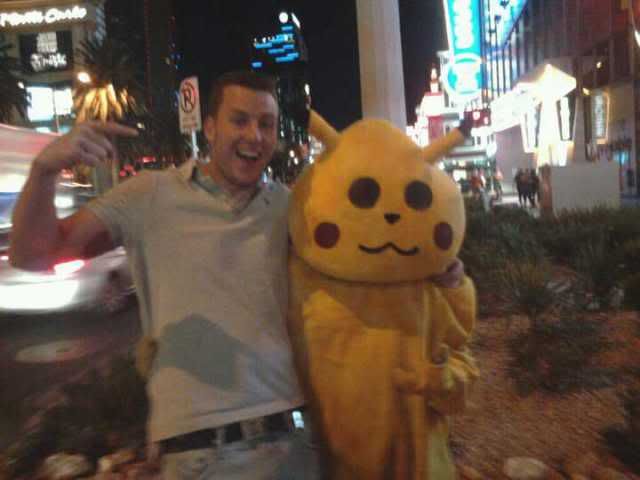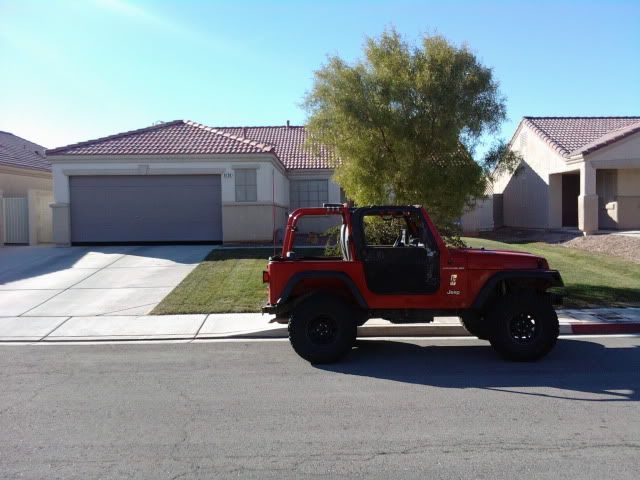 Things I don't have pictures of is me trading those rims and tires for a set of used 35" procomp m/t's. What a dumb idea. I ended up having to buy new rims and tires. I went with 33x10.5 KM2.
Now that the wife and I are trying to have some hostages (kiddos). We needed to get me a more reliable and kid safe vehicle. Since I'm keeping Rhonda, I thought it would be smooth to make it my crawler and get a tow rig. After months of research and savings, I decided I absolutely wanted a 2nd gen Tundra. we finally found one and picked up this beast. 08 double cab limited 4x4. 386 HP/401 ft/lbs. GOD DAM!
That pretty much leads me up to now. I just bought a lockright for the D30 and should be installing that next weekend. I'm heading to the Teraflex All Jeeps show today so I'll post some pictures and fun from that when I get a chance.