Haven't been able to work on her too much for the past few weeks, but hopefully I have more time now.
Anyway, I couldn't get her started to adjust the carb when I realized there was no spark once again. Went and got a new Ignition Coil and she fired right up! Everything seems pretty fine besides the smoke of death (literally) spewing out. That stuff is killer. I'll try to take her to a shop tomorrow for a Muffler and Catalytic Converter replacement. Hopefully then it'll be good enough to drive around and without dying from the smoke.
I also got bored one day and decided to paint the old rusty rims since it was just sitting there anyway. I noticed after I painted them that the rims in the front and the rims in the back were 2 different types, haha. I dont think they turned out too bad. Next step is to replace the smashed body parts, grab hard doors/top and get a new paint job.
Before Pictures (don't mind the smash
):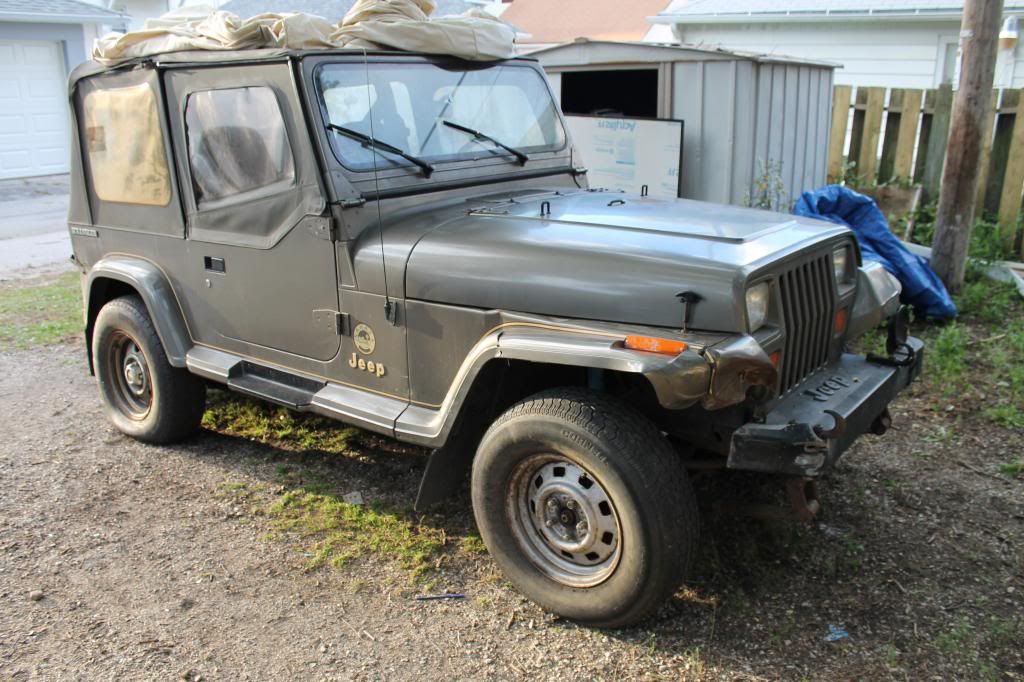 After Pictures: