Pics will be in chronological order obviously. There's a couple studs I need to tack into place for the gas tank to bolt up to so I'll have that 100% finished pic when I'm done with that. Tomorrow after work. The new shackles look great against all the black under there. Much much better. Products I used
-Currie boomerang shackles
-POR-15
-rattle cans of Rustoleum 500-2000 degree engine paint. Black white red grey. (used this for years and always does me good)
-Quadratech's passenger side rear shackle mount repair piece.
The only two things that really caused problems was getting the old frame smooth in order to let the new section fit right. The spring mount needs to be 4 " center in from the back crossmember and 2" center down from the back crossmember. And the bushings. Do not rely on after market bushings. The time it took me fighting them I could have had the leafs off and had a shop press the bushings in. Instead, I used about a whole can of wd-40, a vice, a grade 5 bolt, and a lot of patience. I Tightened the bolt on either end and it sucked the bushing right into place. A big hassle though. I really didn't want to disturb the leaf springs by undoing everything.
Cutting the old piece out.
Pop's wanted in on the action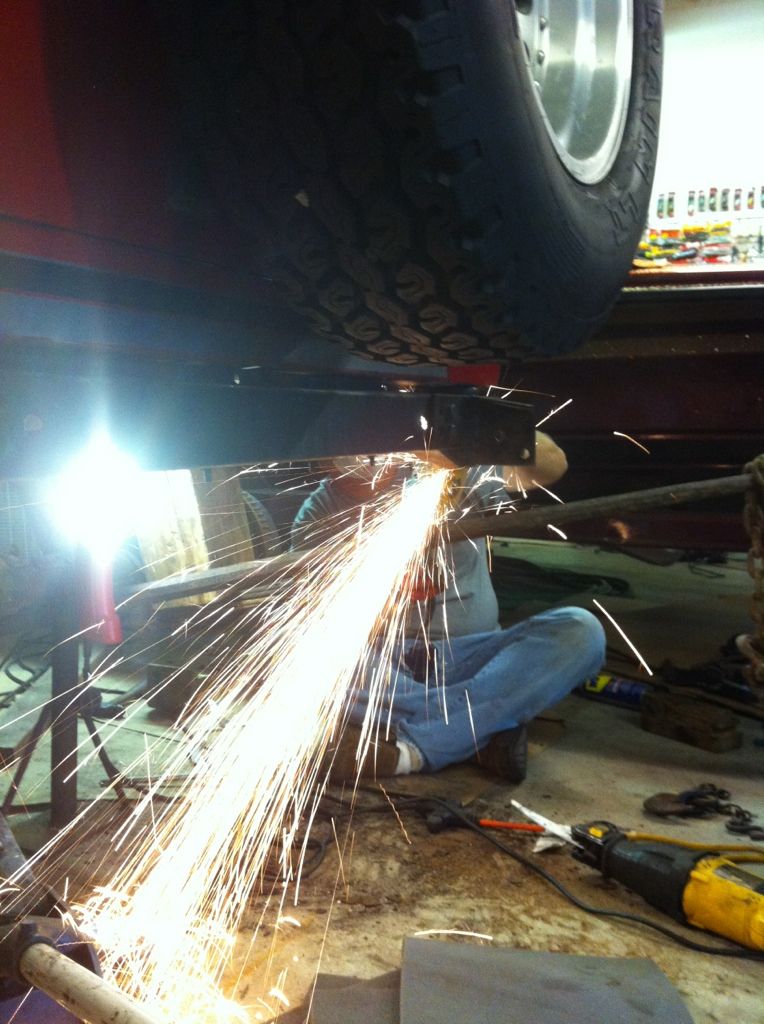 Used the old power king tractor's hydraulics on the back to pry down the leaf out of the way. I had nothing to bolt it down with when I first un-did the shackle. This was a decent alternative though.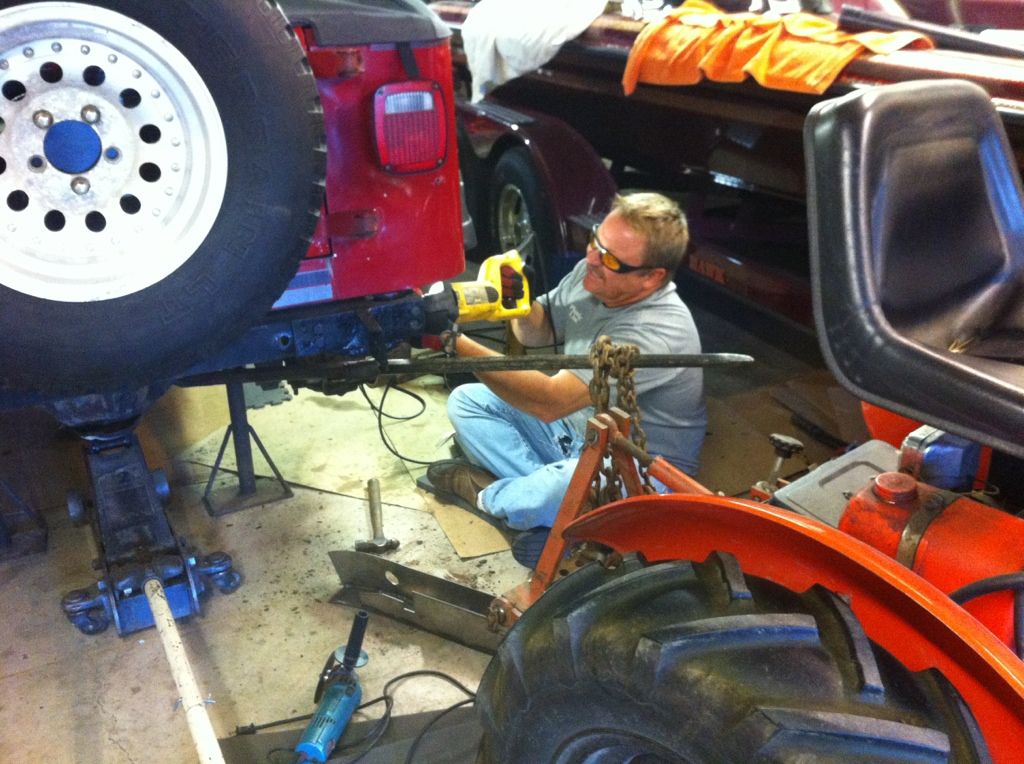 Test fitting the new piece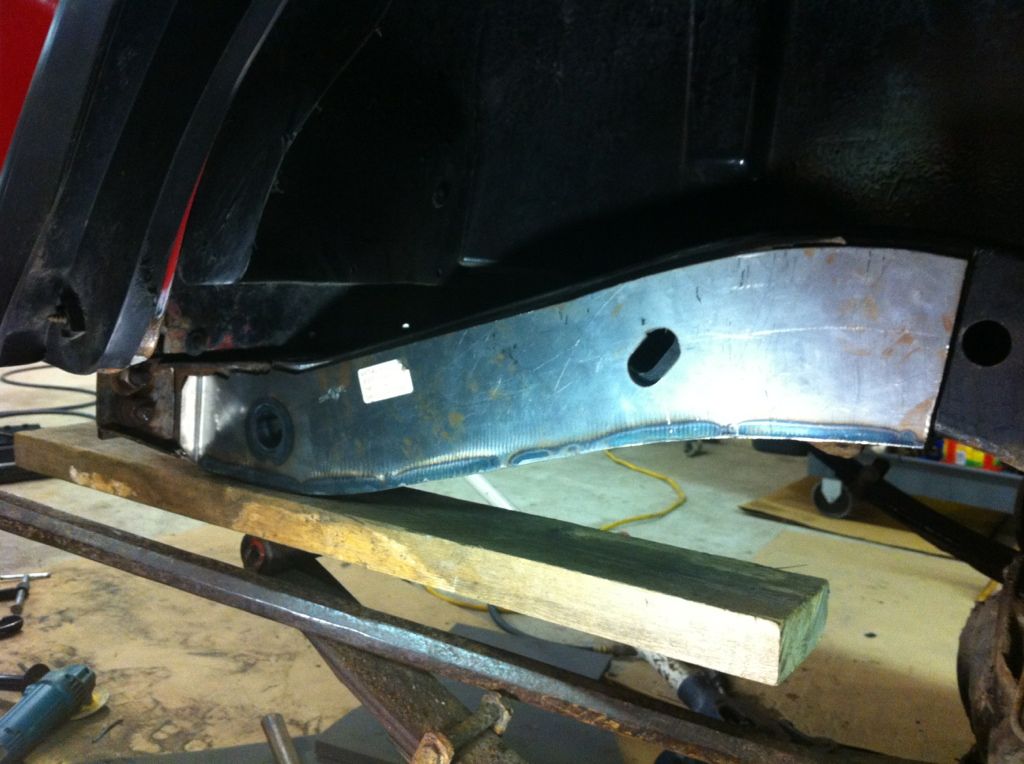 My very first weld haha. Sucked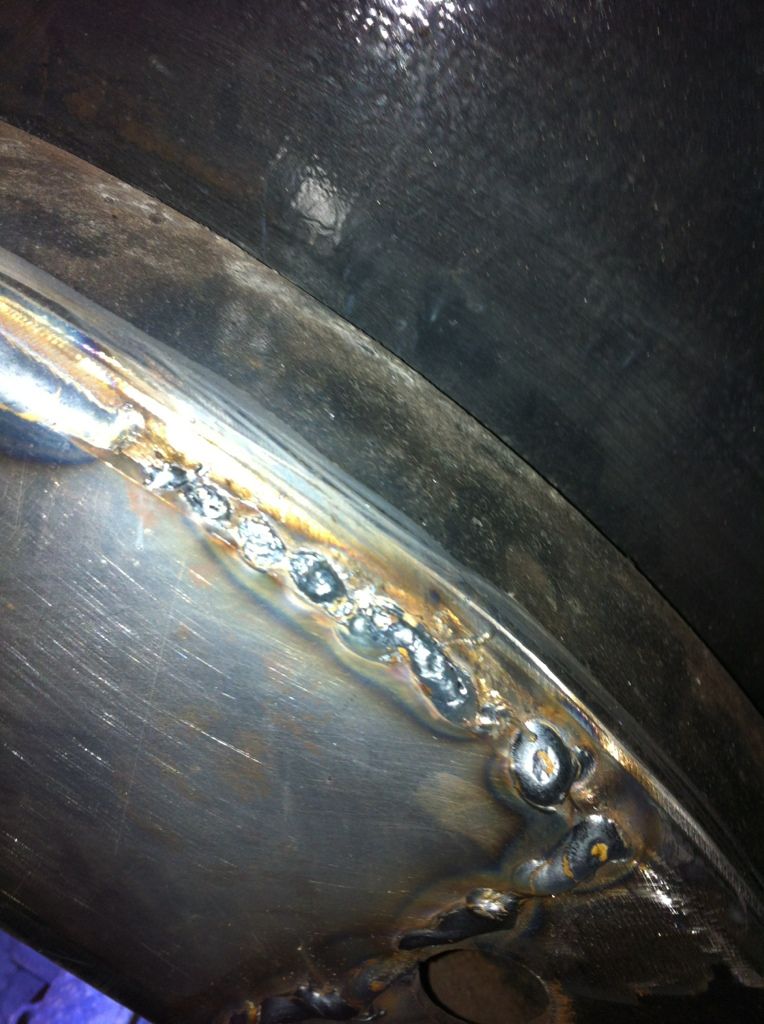 My 2nd weld. In between my buddy's. much better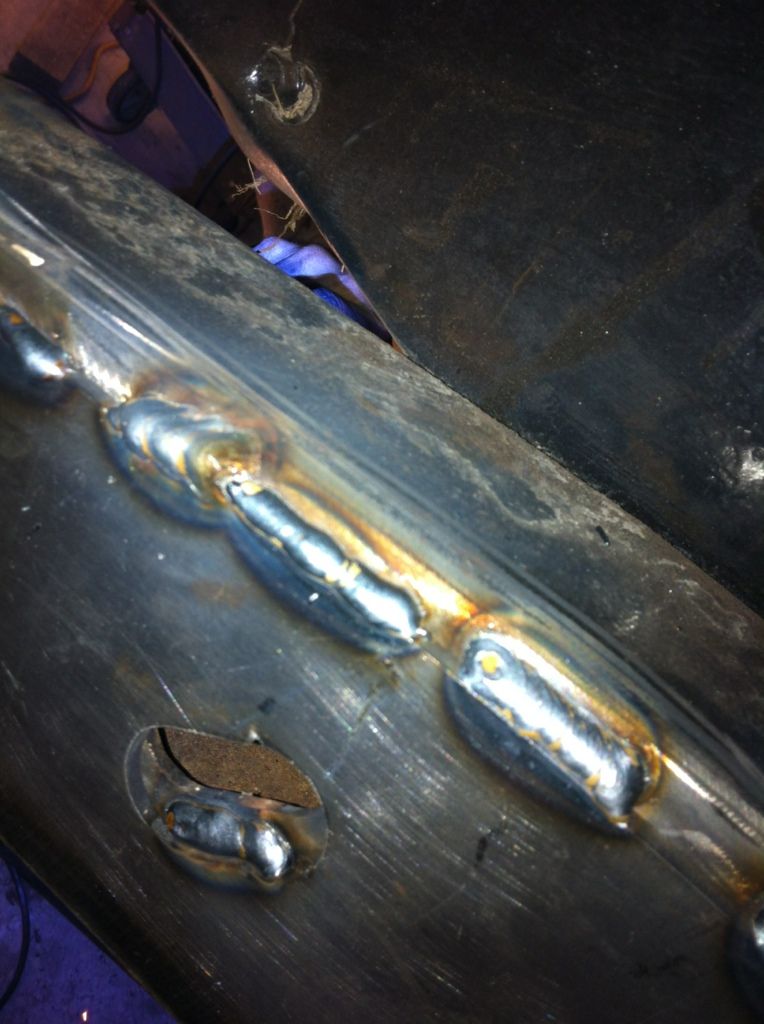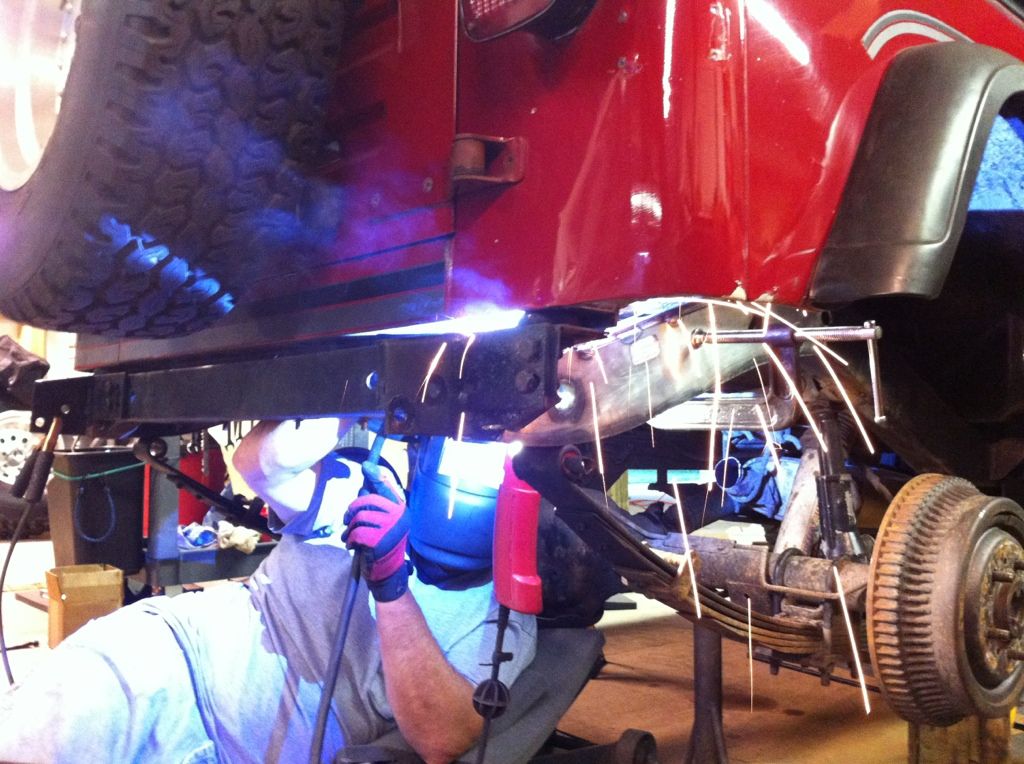 Pushing the old bushings and receivers out of the spring eye. Best luck I had was with an end of a 3/8 extension. And a big hammer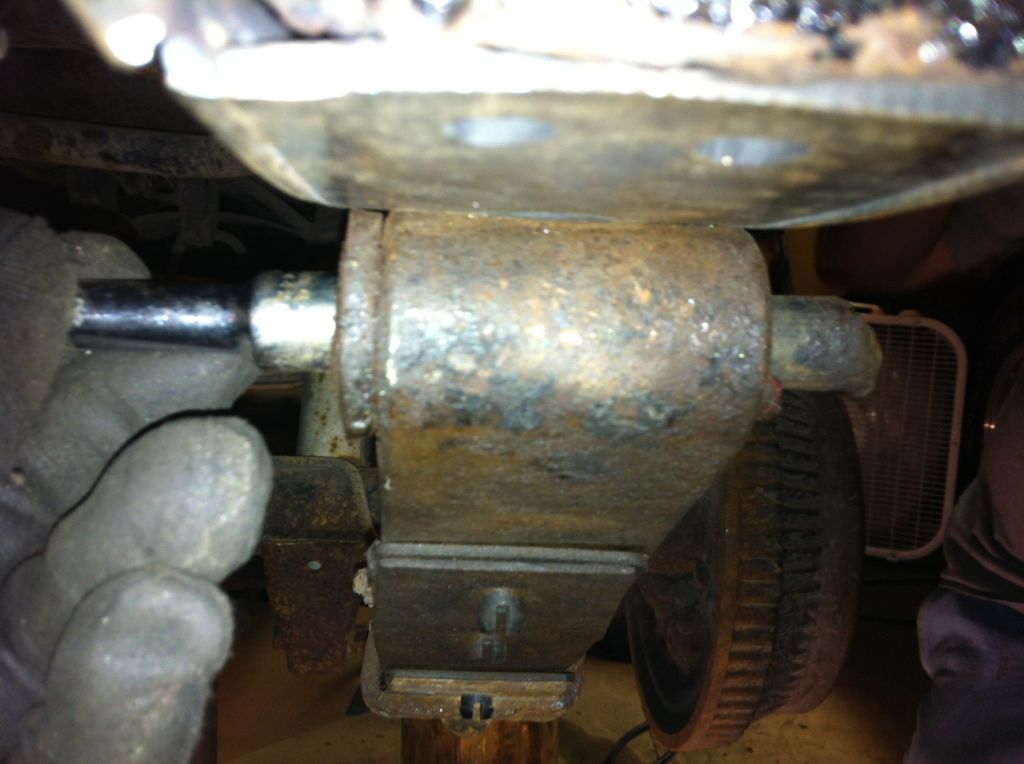 Solid now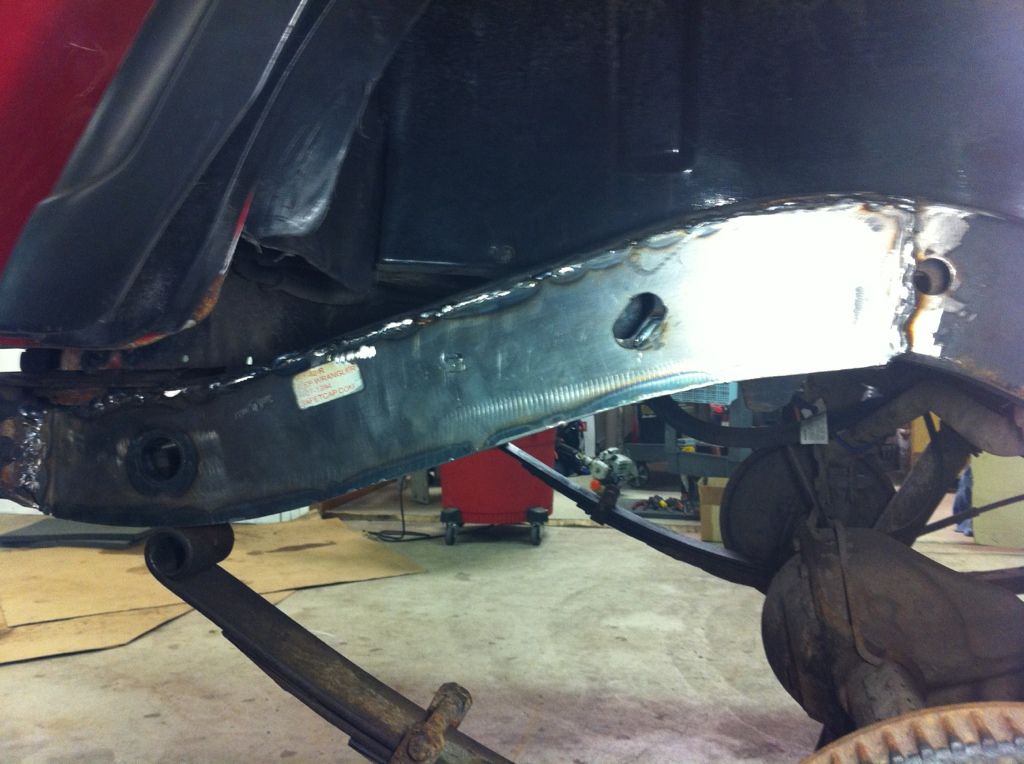 My machinist friend had some extras at work. Powder coated. And free #thumbs up! The next project is a custom bumper
New shackles are lookin good in their new home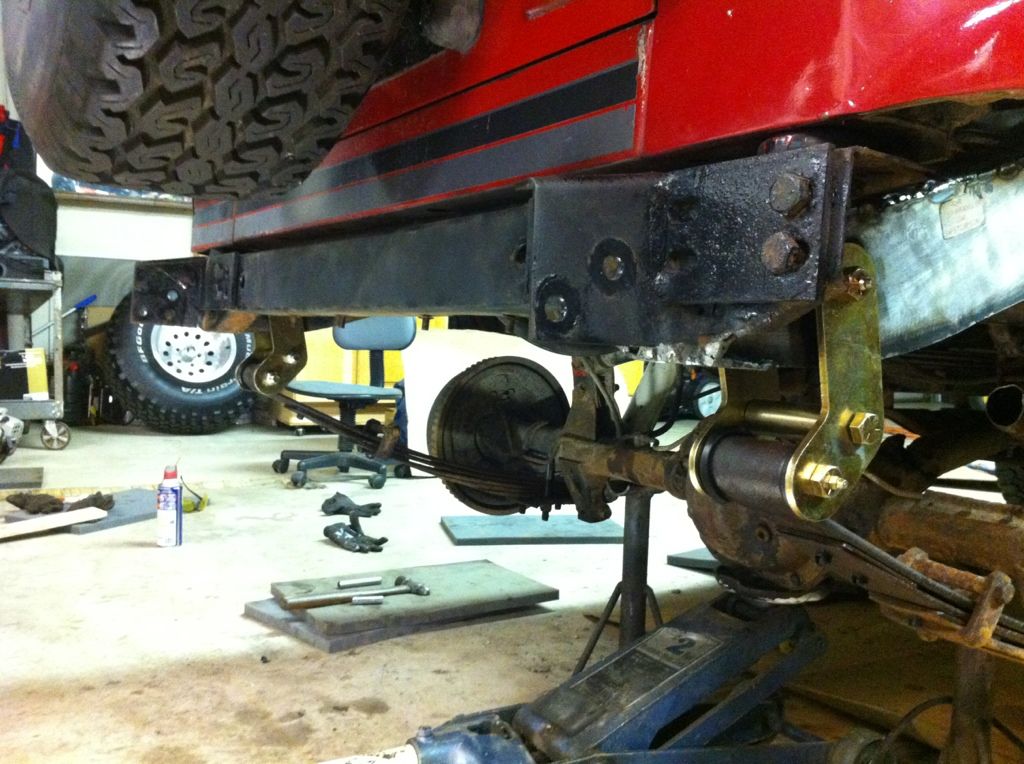 Not quite finished painting here. Before/after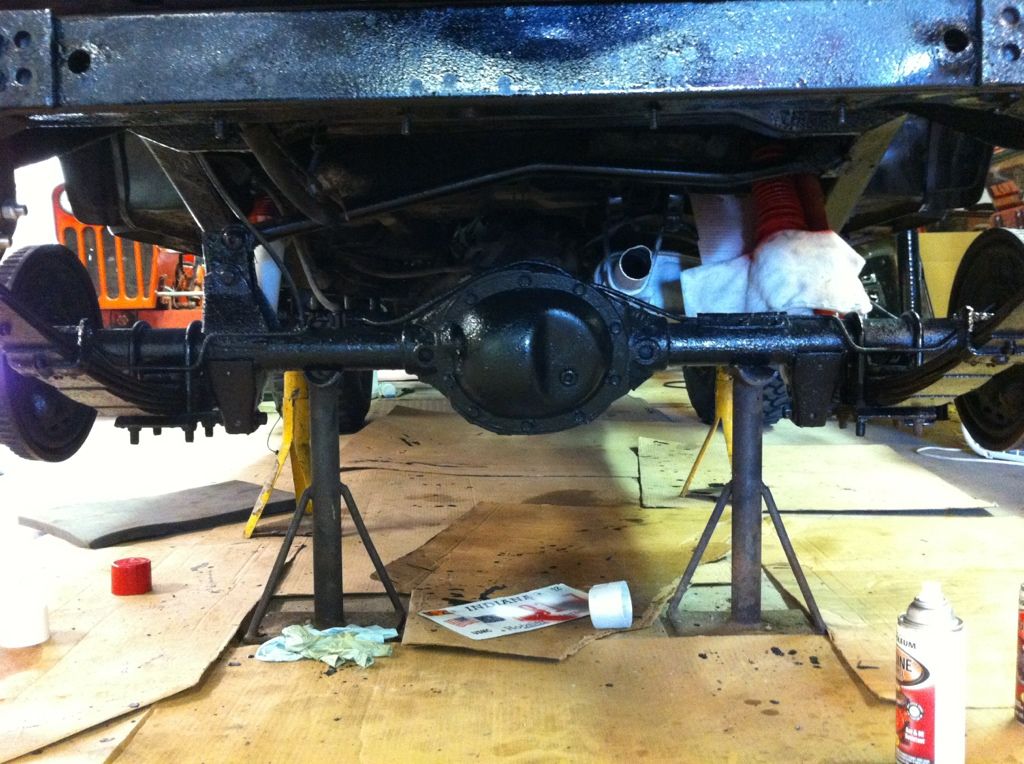 Driver's side before/after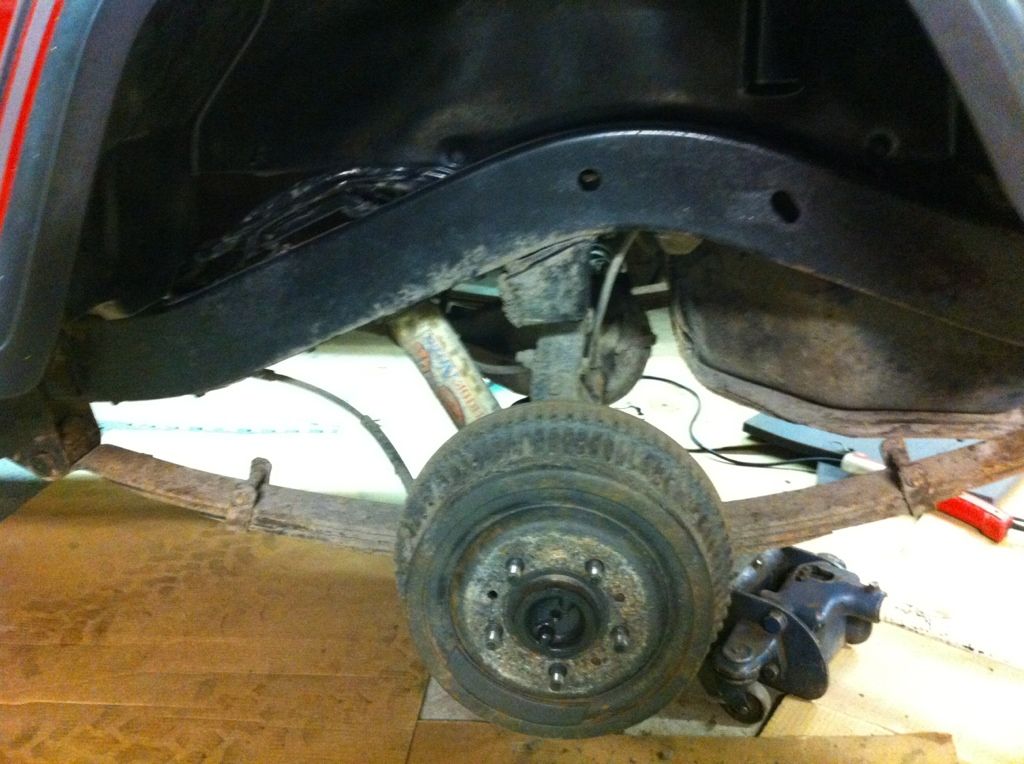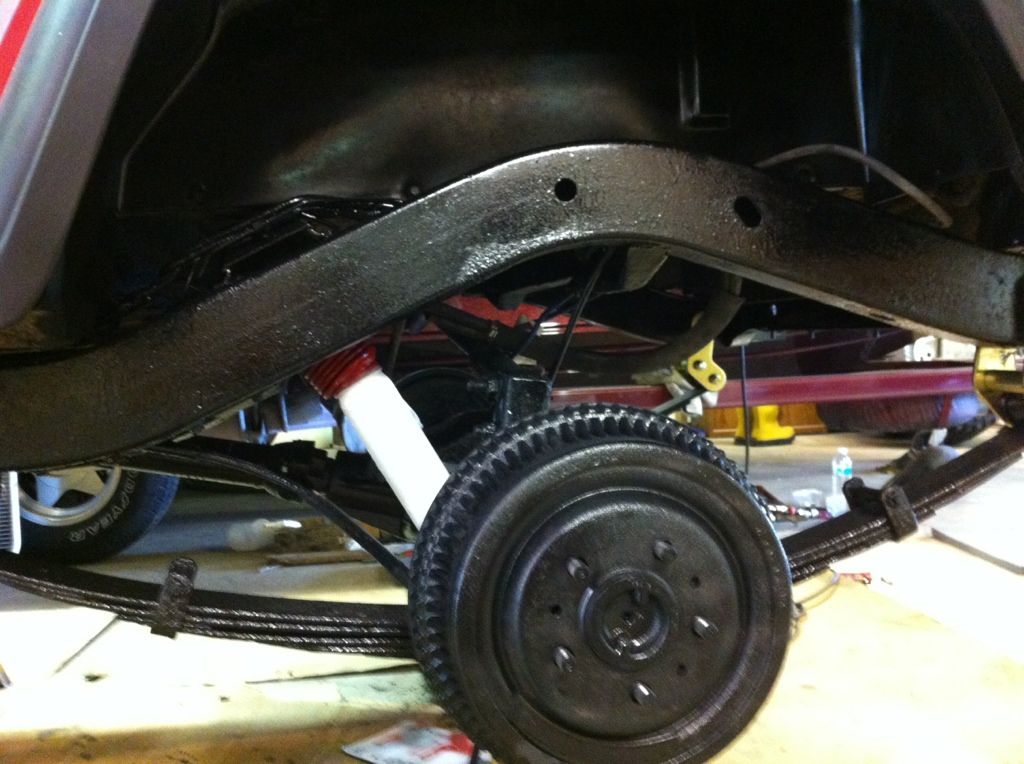 Had some grey/aluminum color left over from when I had my stang. Was bored and used it to clean up the exhaust. Was gonna go black but the silver was a good contrast.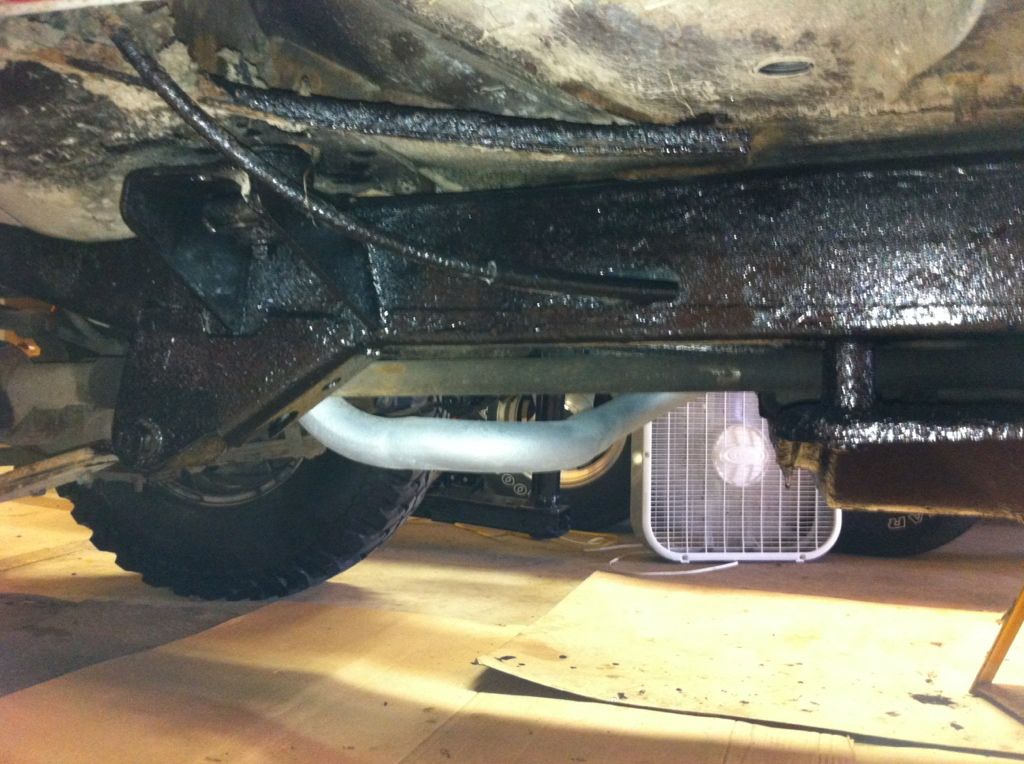 Gas tank done and cleaned up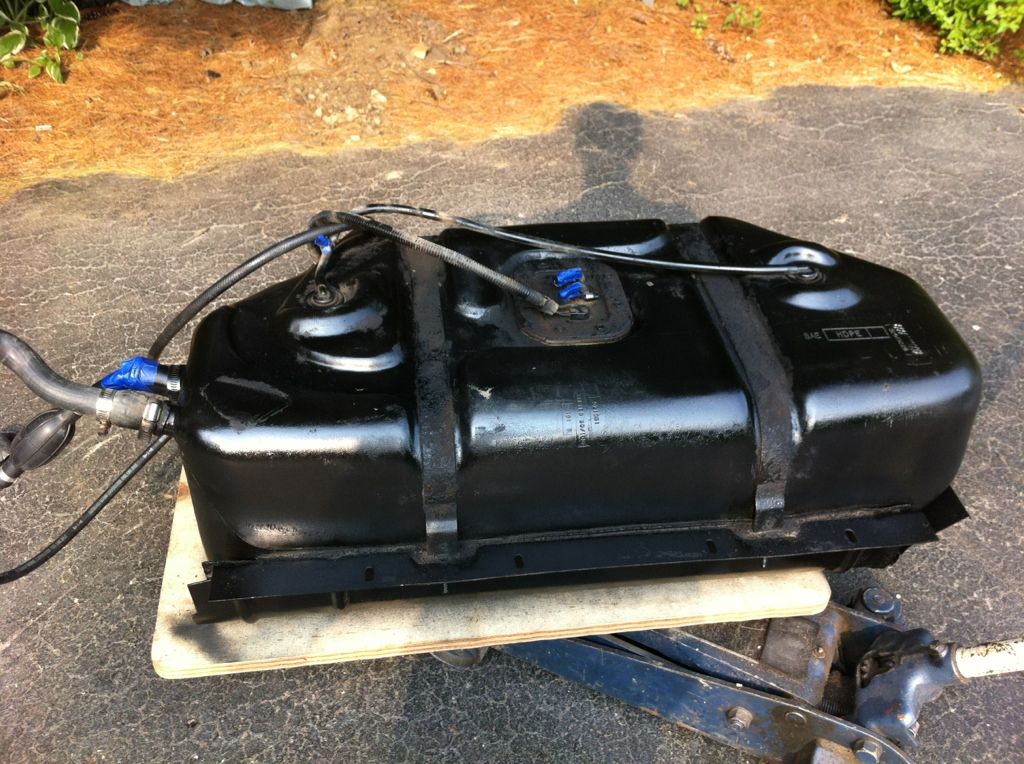 Almost there..
Passenger side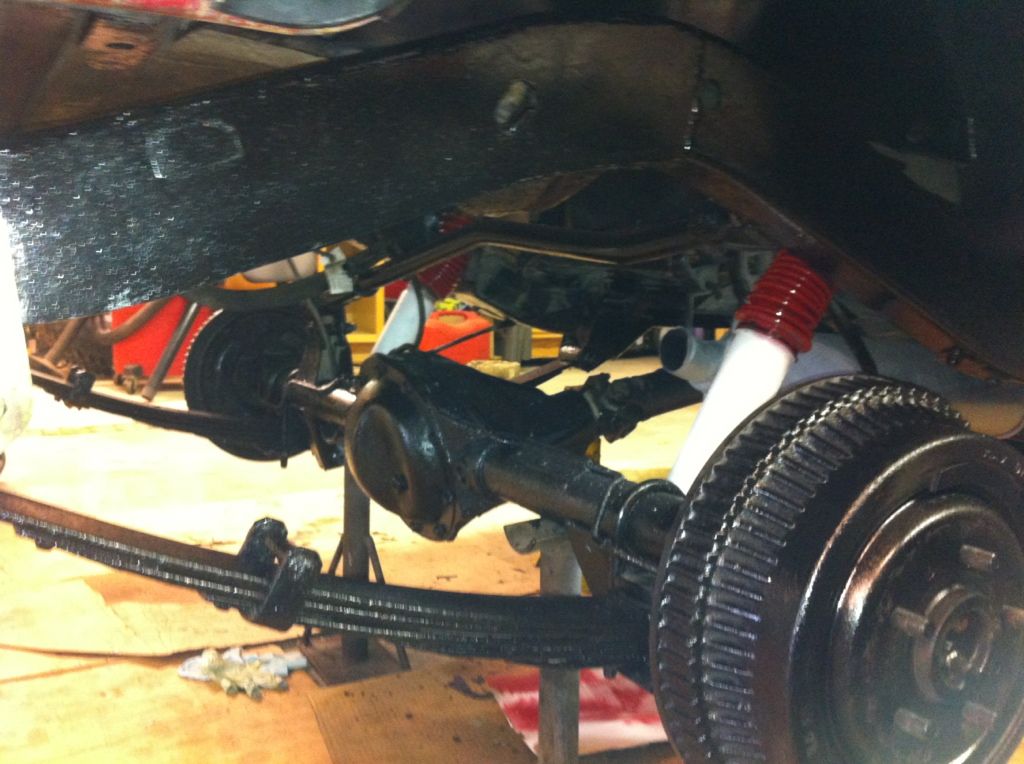 Not too bad really.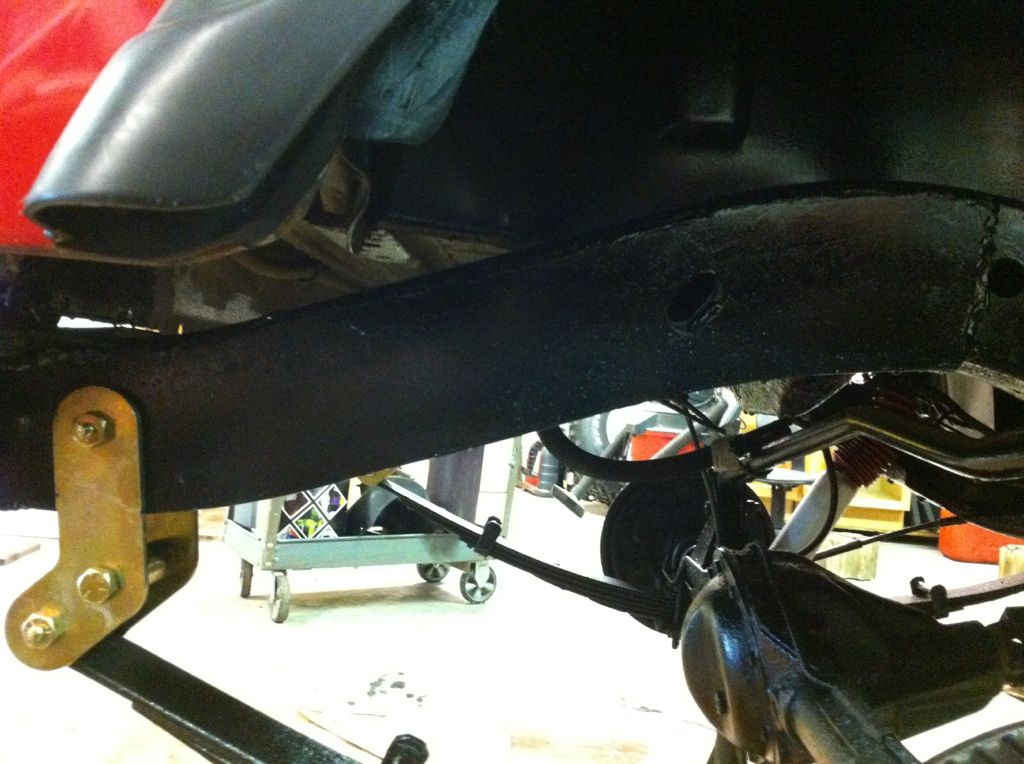 ---
It used to be 2 jeeps..Now it's 4

http://www.jeepforum.com/forum/f22/red-yj-aka-elmo-1357728/