I thought I had posted some of these. Apparently I didn't. Just a couple lame shots after buffing the paint. I really went to town on it this time. Me and a friend also painted his frame with some
Chassis saver. Lastly, the muddin pics are from
"kids in the mudd" just north of Paw Paw michigan. Fun park if you wanna get dirty. Not much for full sized trucks or jeeps though. A lot of mud. Don't say I didn't warn you. And yes I went mudding before I did all the hard work on the paint haha.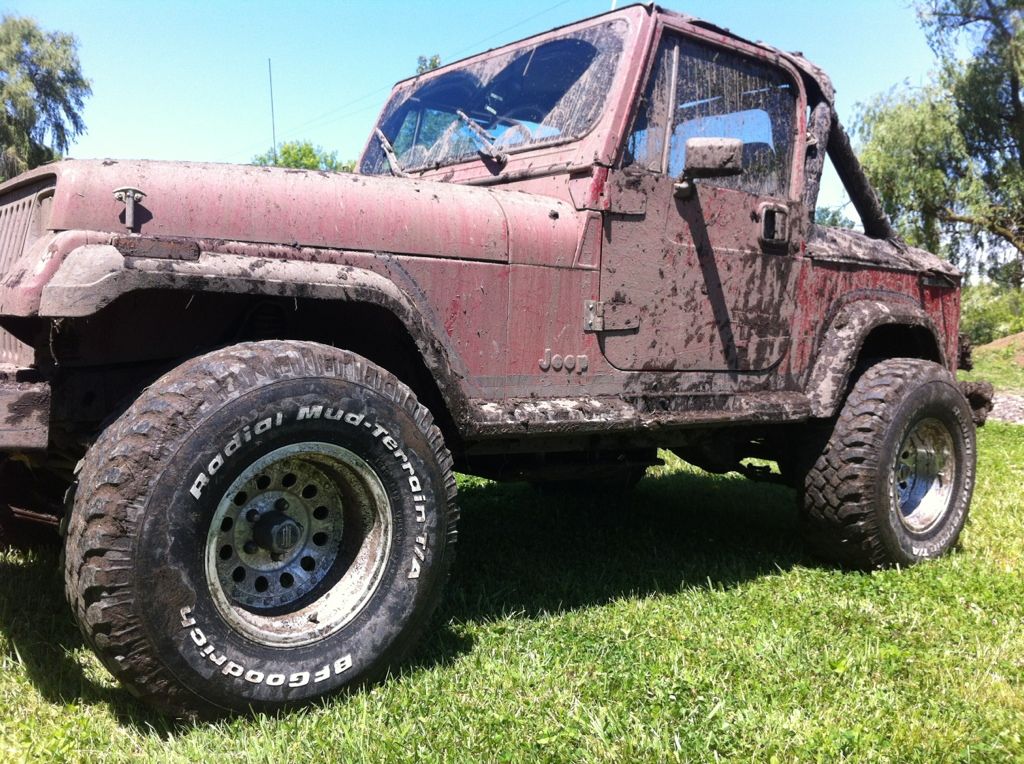 The lady washin off the fun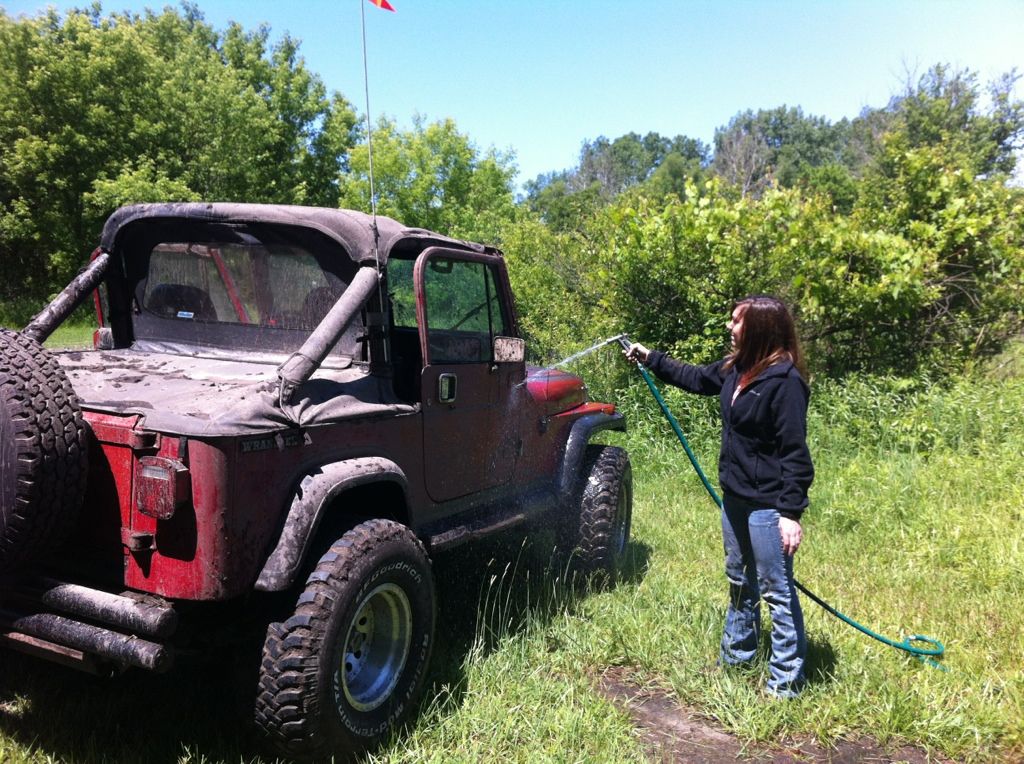 Put on the windjammer top, bored. It's growing on me.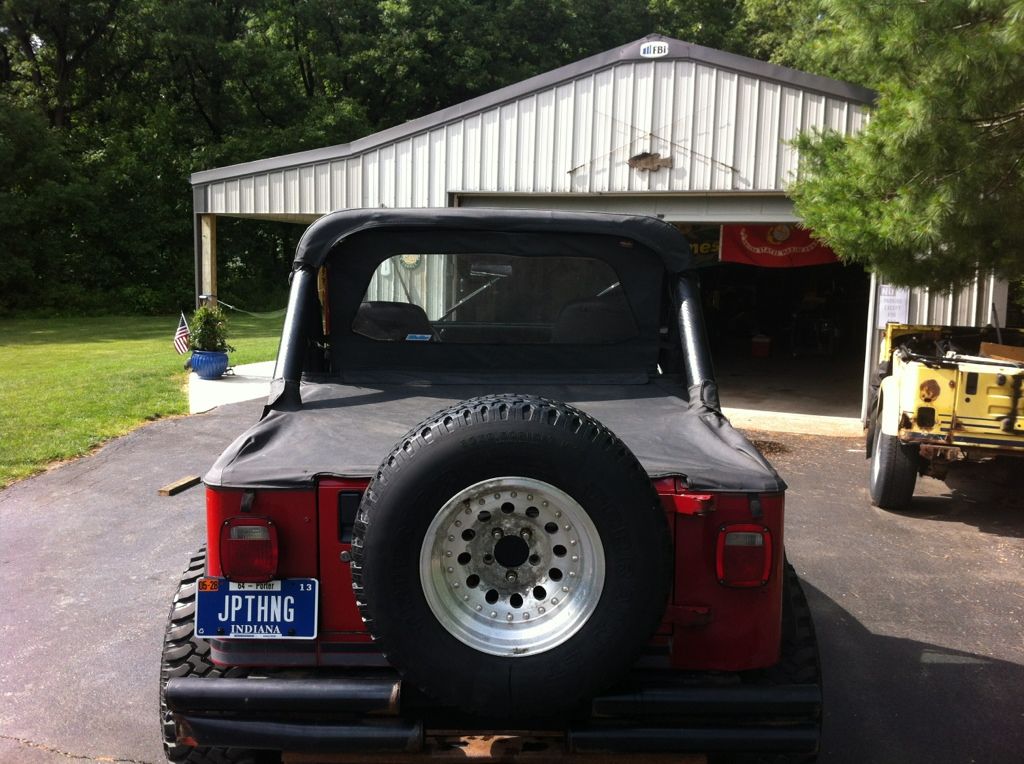 Really brought the red back!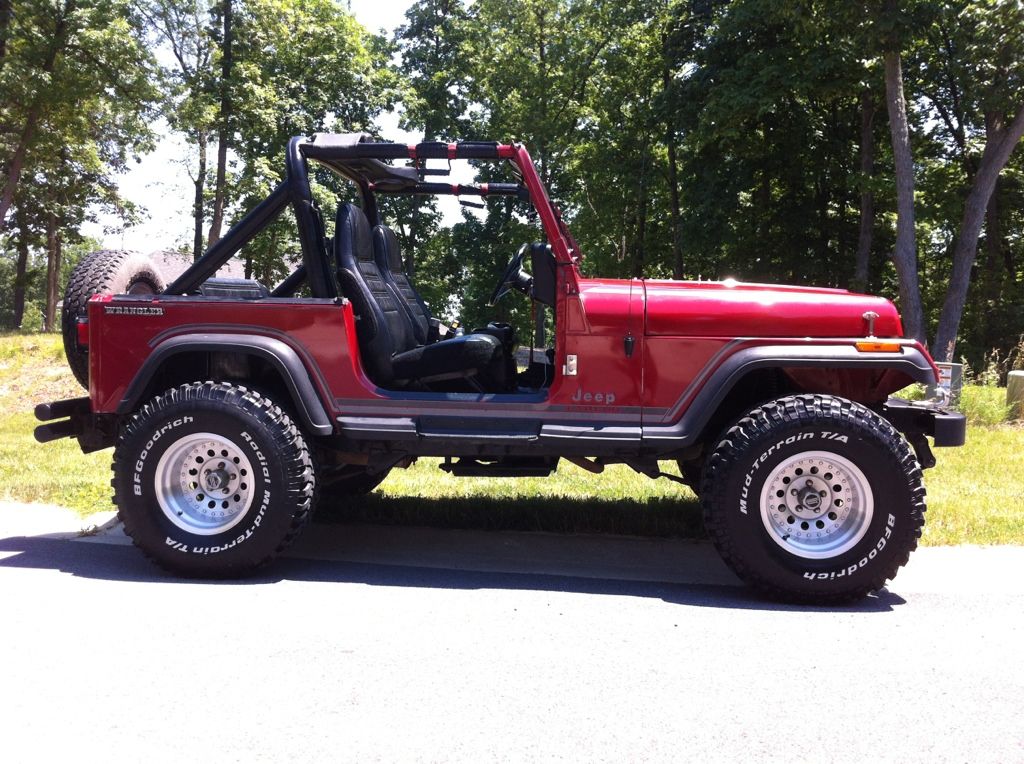 You can really tell the difference here. Used a clay bar, compound, carnauba wax, then finally a liquid wax.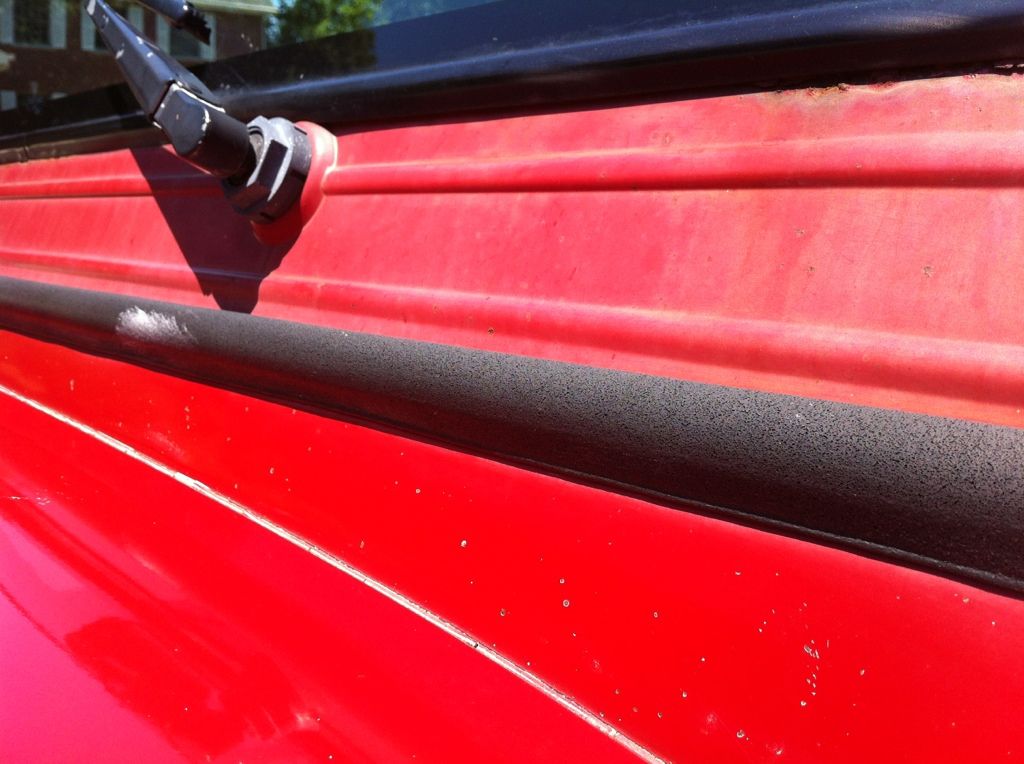 Here's a fav spot of mine in st Jo Michigan. Stopped for a quick pic on the way to the marina.