Reclaiming the Chromed out Rubi
---
Well, I guess it is finally time to start this build thread that I promised.
Here is how it started. I had a 2005 Patriot Blue SE that I loved. It had the I6 and 42rle, and even though it was stock, every moment spent in/around it was fun.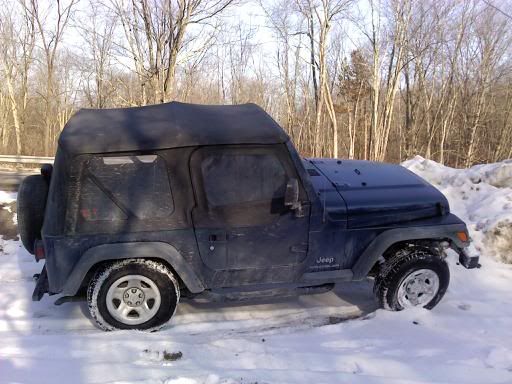 That was totaled on my way home from class one day, and I am lucky to be alive. My Jeep saved me:
http://www.jeepforum.com/forum/f164/...urvive-997612/
After that happened, I replaced it with a 2004 Rubicon in White that I love even more. The various creature comforts are nice, especially with a 1 hour commute each way. The PO had a lot of chrome that I hate, and they put windshield mounted lights that were taken off by the time I go it. The windshield lights messed up the paint there, but I have a plan for that.
Here is what it looked like when I got home (the chrome gas cap cover is already off):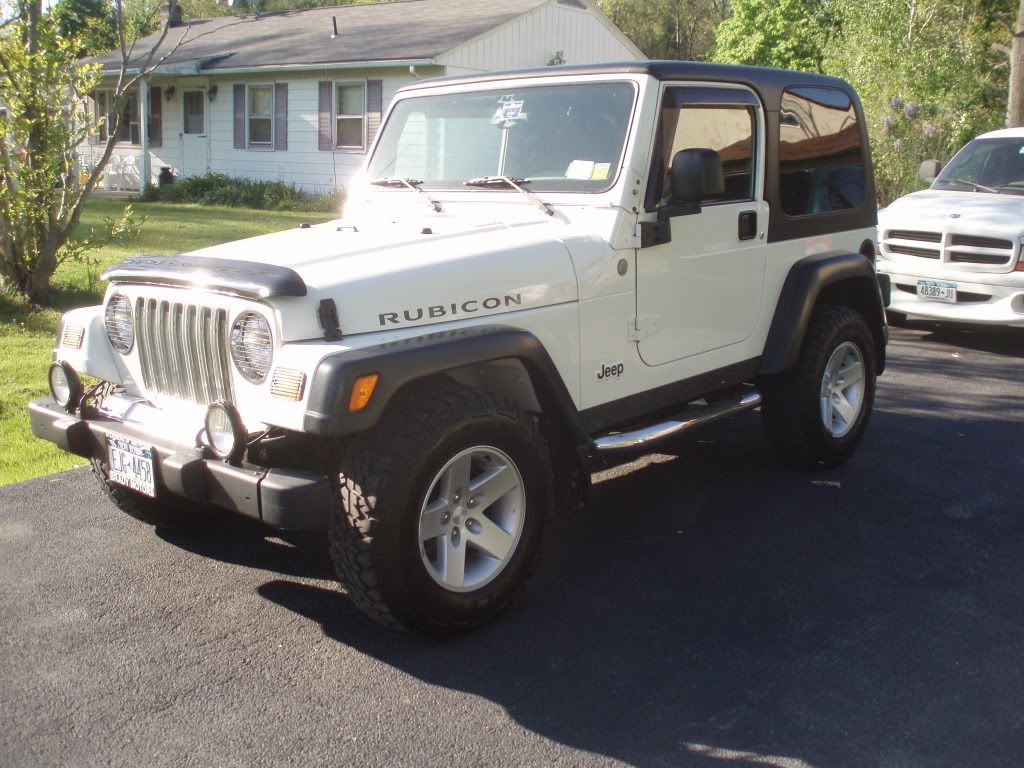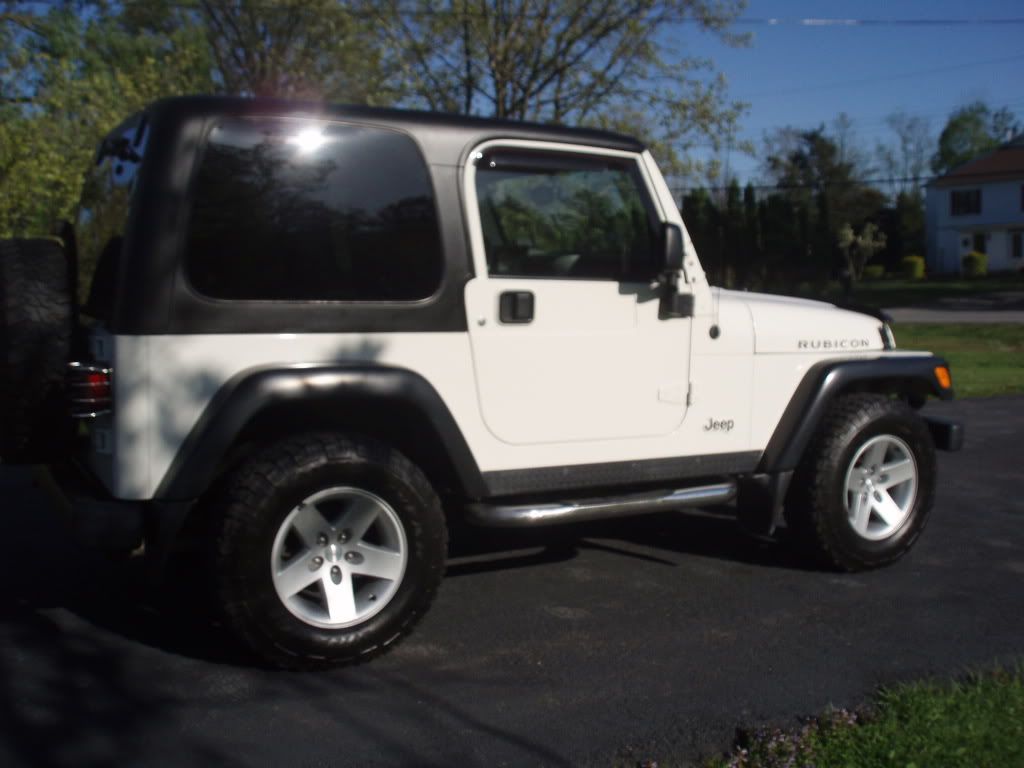 More Chrome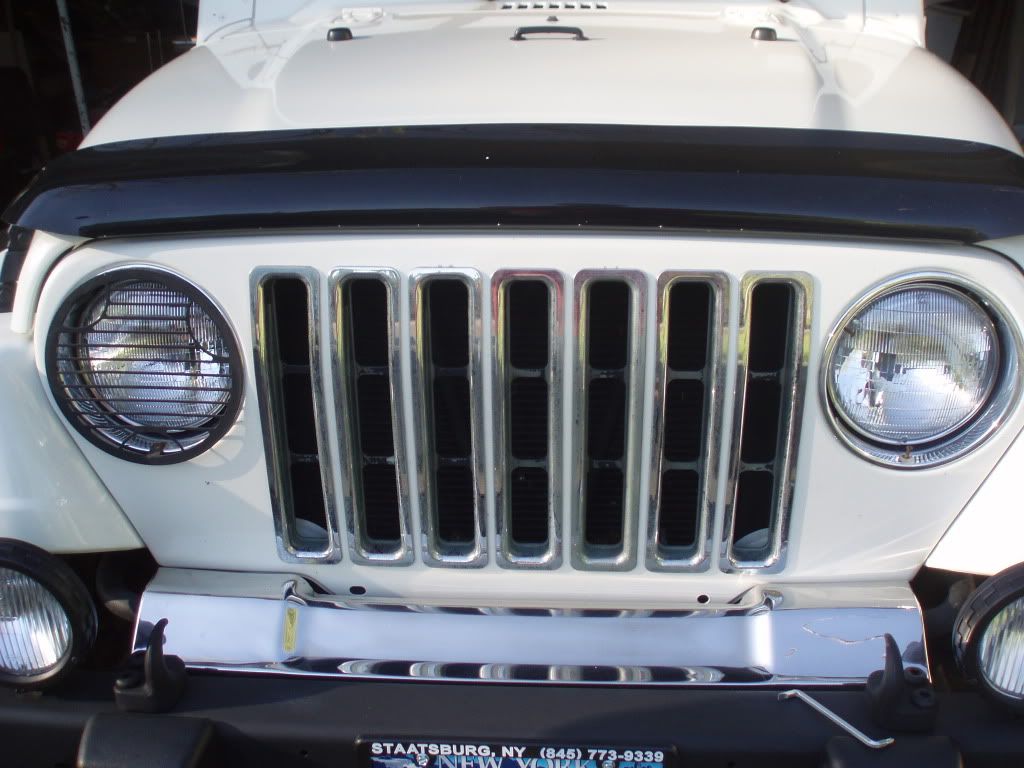 Primed up the Chrome:
Here is the first coat of Semi-Gloss Black. I prefer it to satin and gloss: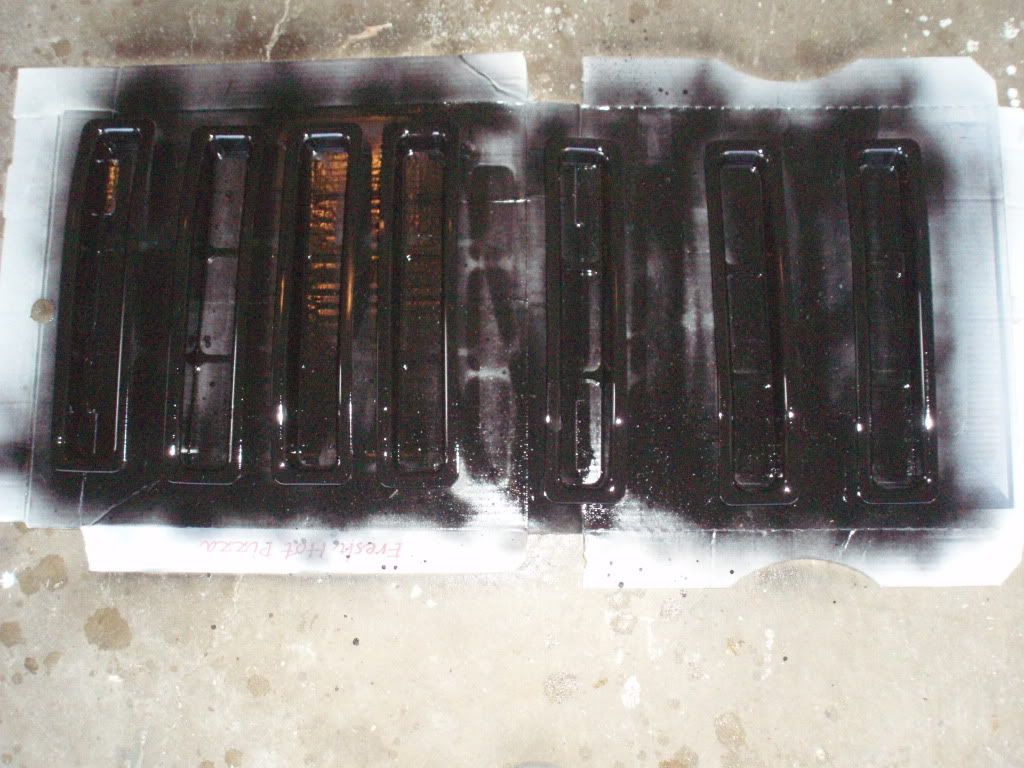 The other pieces in primer: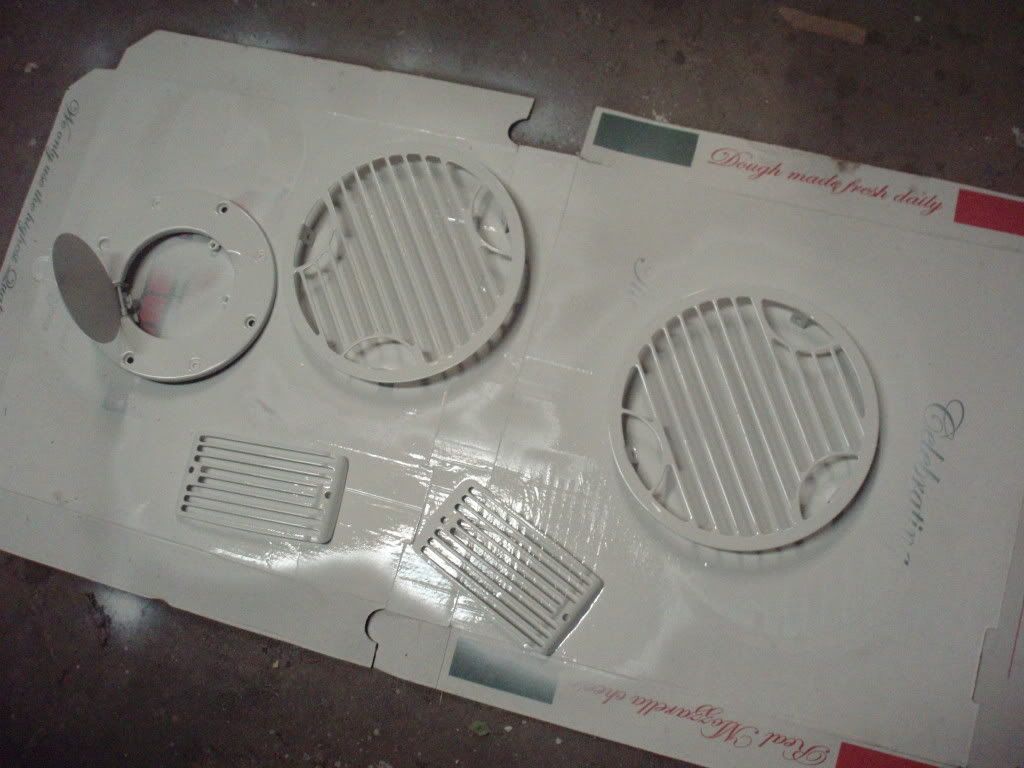 The Black Grill Inserts are in. You can see the chrome sway bar cover
Anyone want to give me a stock one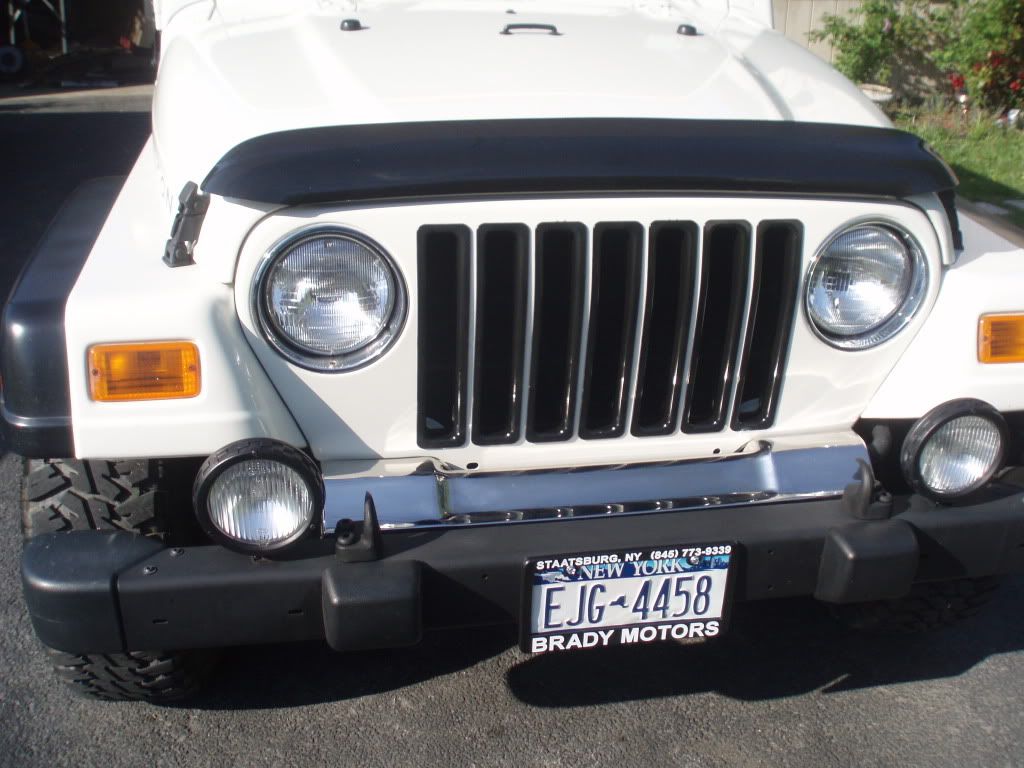 Here you can see I took the chrome tail light covers off. I still need to get rid of the chrome sway bar cover and side steps: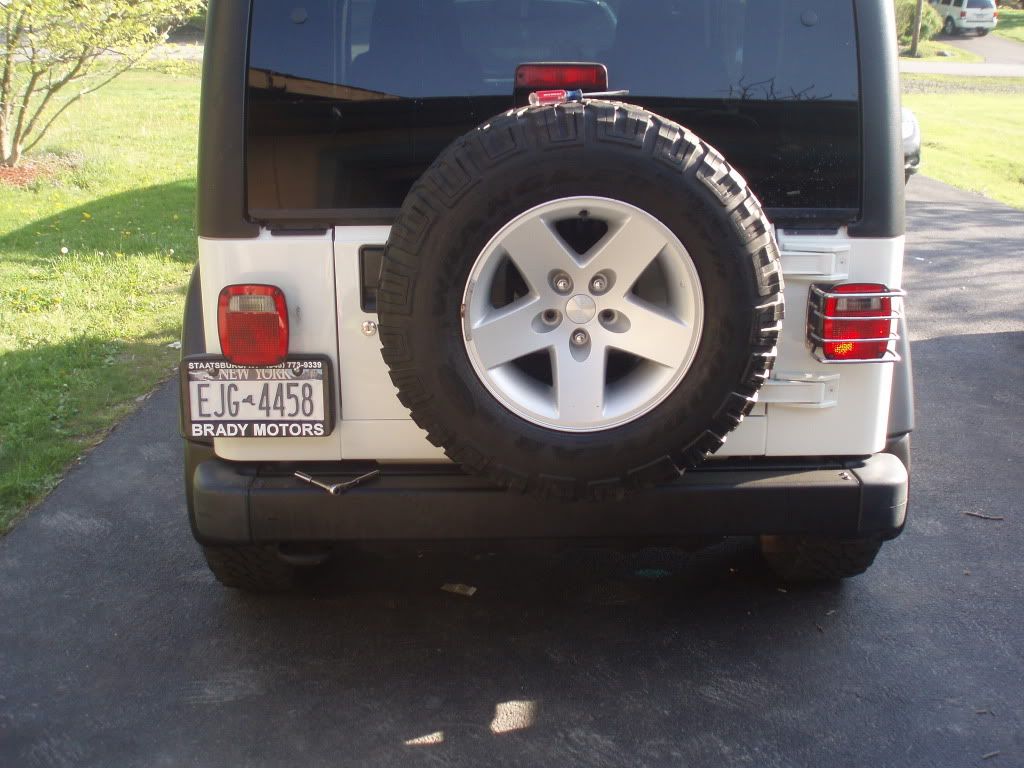 I also got to play with the lockers. I love them so much. This was taken at the high school in town. There is a parking lot lined with rocks. That was the biggest rock there, came up to just above the bumper at the highest point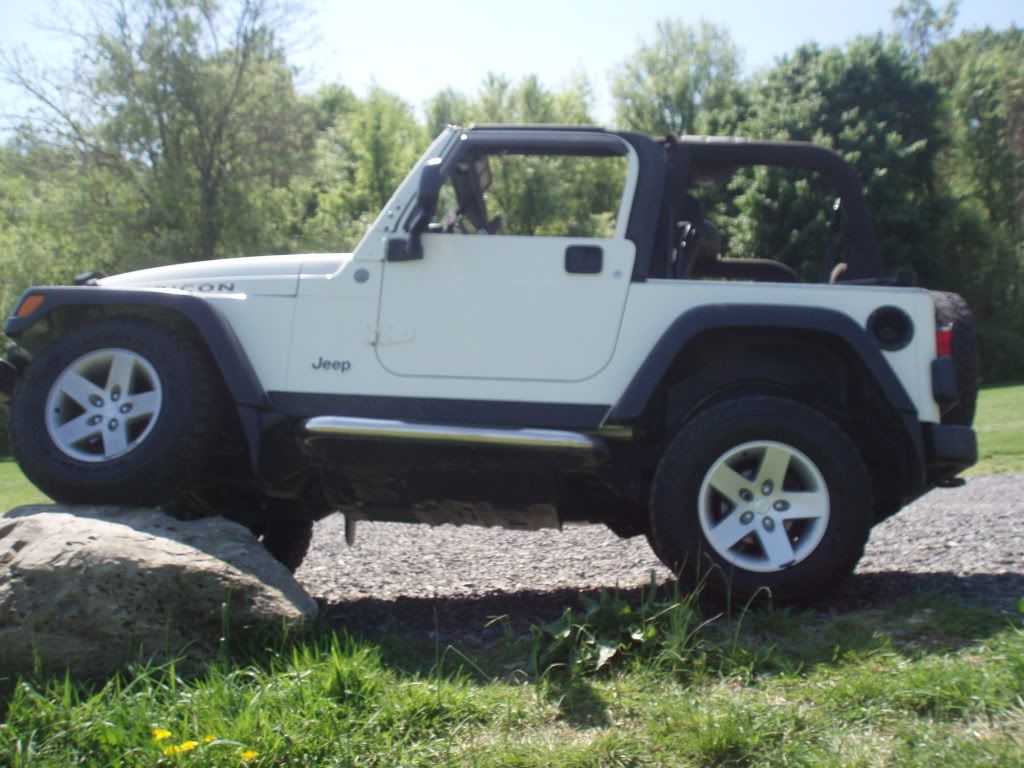 There is more to come. I made an order last night for a couple of things.