I love what you have done with your WK. I really like the green. That is what I wanted but could not find one with everything I wanted when I was buying.
For your next mods I would highly suggest and intake, exhaust, and the superchips flashpaq. You will see a big increase in power. I know the hemi does well regardless, but these will make it feel better than it did when stock size.
As for the chrome, I'd say leave some. You said you wanted it to look like a show vehicle and yet be able to wheel. Well having a little bit of chrome makes it pop and not look so bland and dull.
For lighting get yourself some HID lows and fogs. They will make a huge difference. I am still shocked at times of how amazingly bright these things are. I don't have off road light yet mostly because my head lights are so bright. If you do get some off road light, get some HIDs if you can afford them. If not just get some good strong housings and convert them to HIDs, it would be cheaper.
This is what I am planning on doing. Keeping them small and aerodynamic.

Whatever you decide man will look killer. Just trying to give some thoughts.
This is my XJ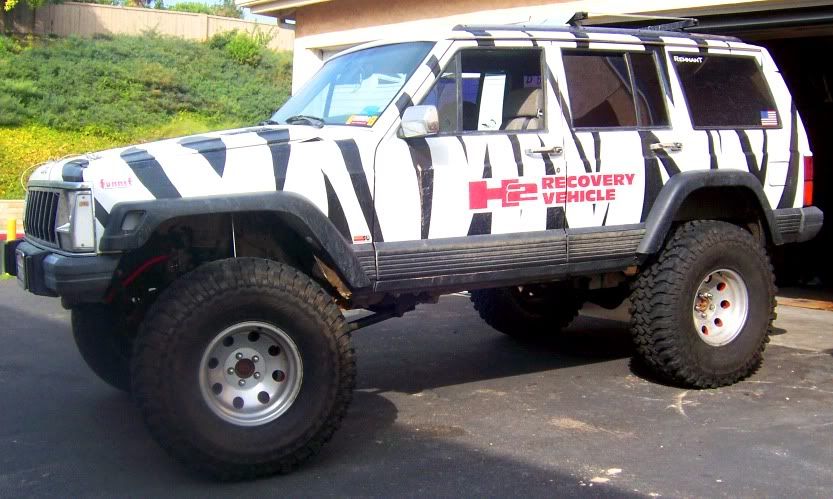 Here is my new beasty
I will never be done making modifications. Such is the life with a Jeep