A week ago last Saturday my son calls me up and says: "Dad, what are you doing tomorrow"?
I reply: "I don't know, not much, why"?
"Do the trailer lights work?"
"They did when I parked it two years ago the last time I used it to tow for you"
"Let's go to South Tahoe tomorrow. I am buying a TJ".
"How much"?
"$1750"
At this point I am thinking:"What's wrong with it"?
So Sunday morning we hook up the trailer and find the lights don't work. The mother of all electrical gremlins has invaded my wiring. First there is power to the plug then not. Then we have brake lights with jumper wires, but plugged in only one and on and on. By noon he is getting a little antsy and says: "If I get some magnetic ones, will that help"? So off to town he goes and returns with some magnetic towing lights. We plug them in to my other existing four prong plug and they all work. Go figure.
So off we go, really late for a four and a half hour drive to get to South Lake Tahoe. Past the shortest mountain range in the world.
Just another CA volcano. Past Old Sacramento, nicely visible from the Interstate. Officially a ghost town within a metropolis when I was a Kid.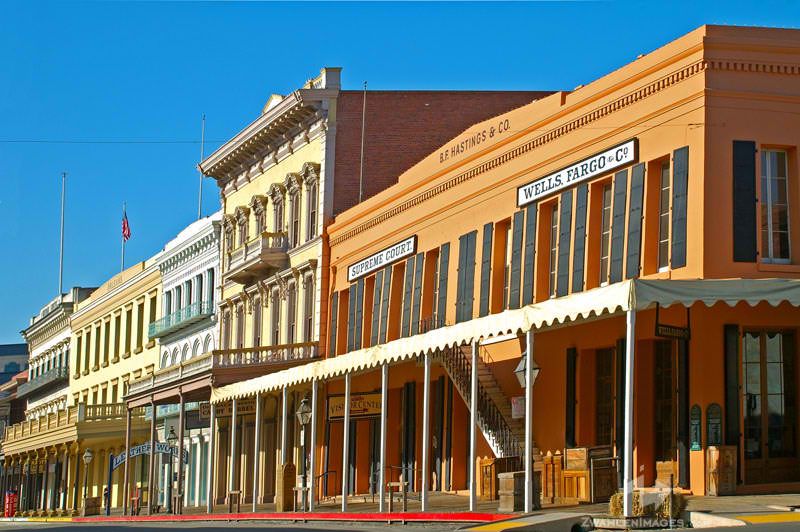 Stopped in Hangtown for gas.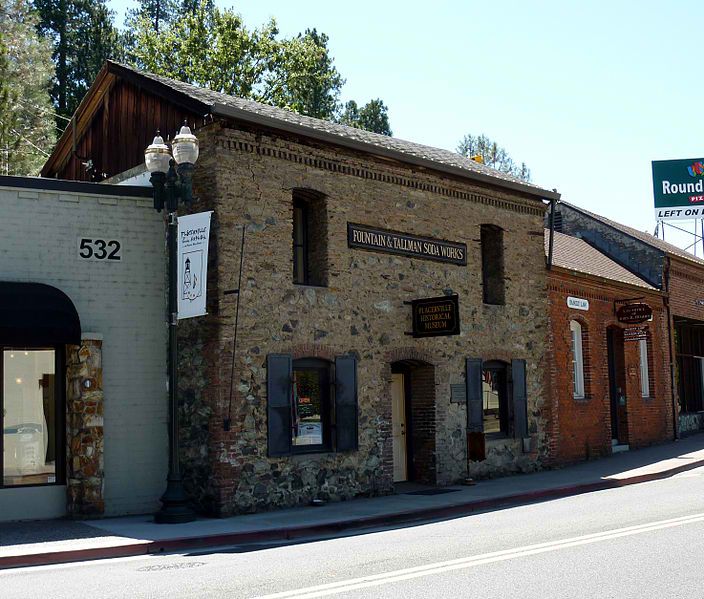 And on up to the lake. It is just a wee little puddle. Here is a view across the short side.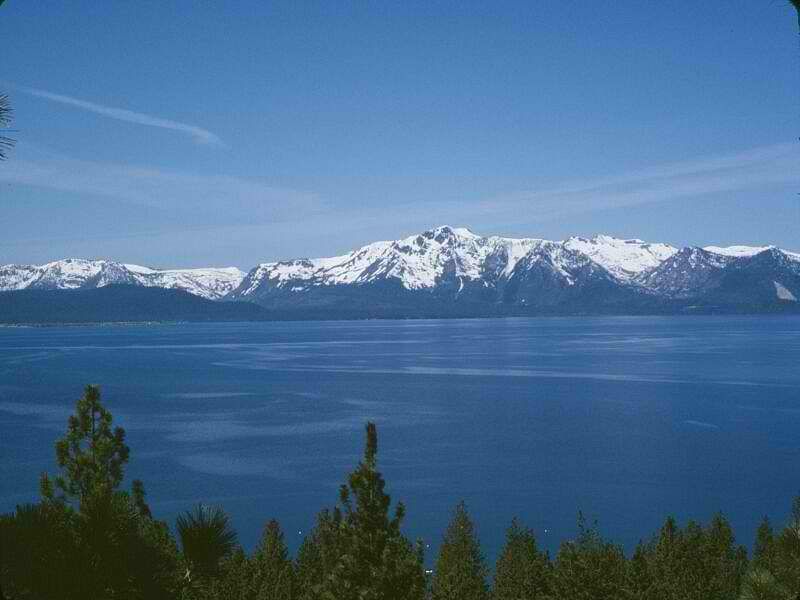 I lived here when I grew up, but the lake is so big I had never been down to the south end but twice all the time I lived there. I had never been on US HWY 50 either past Hangtown. So a new experience for me. (I lived two blocks from the lake at the far left edge) The weather was good and no snow on the roads. I hate towing on snow covered roads. So we get there about 4:30 and start loading up.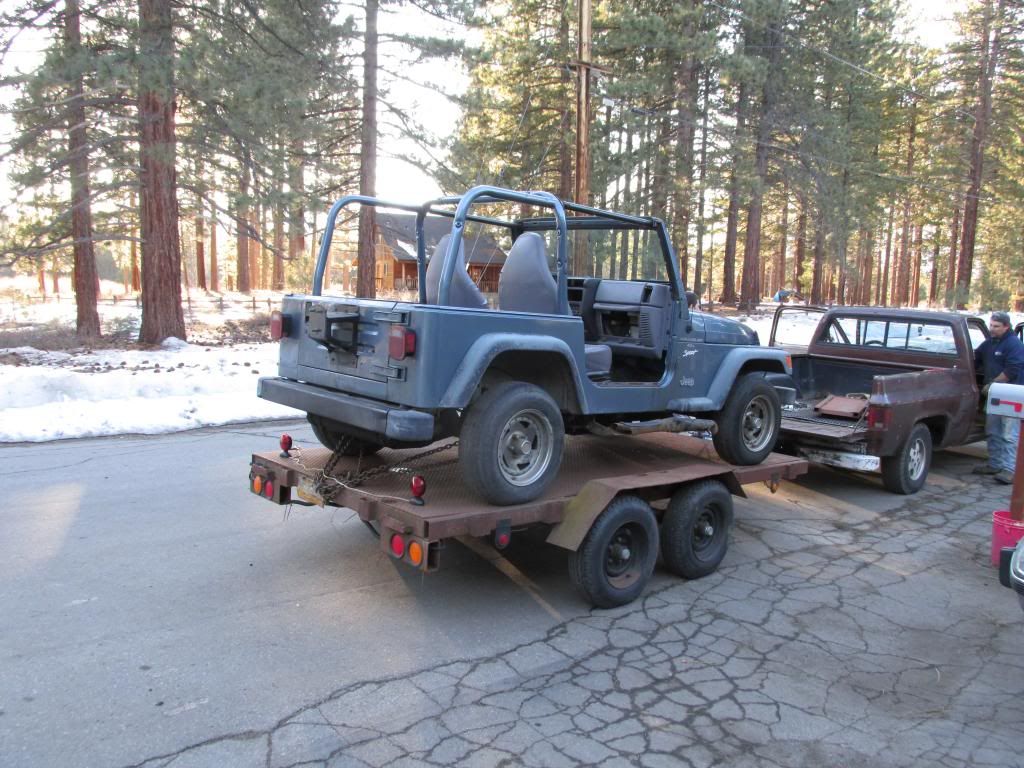 So you say, why so cheap? Well, this had been on Craig's List for an unbelievable month. The guy was wanting to be honest about it. Very high miles, horrible transmission leak, some parts gone and sold. It had a hard top, which he got good money for. A few other things were gone, like the radio and glove box. Then Paul (HUM WEE JR) asked the right question. "How much stuff do you have that wasn't sold"? A couple of trips later we had a lot stuff brought out and in the back of the pick up it went. By now it is getting dark and we need to get started. Stopped at Taco Bell and made a sharp turn to get in and rolled one of the tires off the rim. I hate tapered beads. We can't get enough air in to seat it and it is Sunday night after five and Paul has to be at work bright and early and his daughter Emily has to be at school. So we park the trailer and back down the hill we go. Now you have to understand, we don't have towing trips, we have towing adventures. Got back to the house at 10 PM, I crashed and Paul left for Grass Valley.
The next day I was up at the lake by 10AM with a jack and tools and took the tire down to the tire shop. It only took them 15 minutes with state of the art tools to get air in that tire. Five bucks well spent. Besides, they had the coolest parrot loose in the office. I had lunch, hooked up and on the road by noon. Now why couldn't this have happened yesterday?
So, here is the deal. We were expecting to be rebuilding an AW4 tranny. I stepped out on faith and bought a front seal hoping that might be it. There were so many drips off it that you couldn't tell exactly where it was coming from. But the majority of them were under the bell housing. So the following Sunday after going to Table Mountain together we threw a a cheap used top on and put some oil in the tranny and started it up and backed it off the trailer. Here is what it looked like in less than a minute.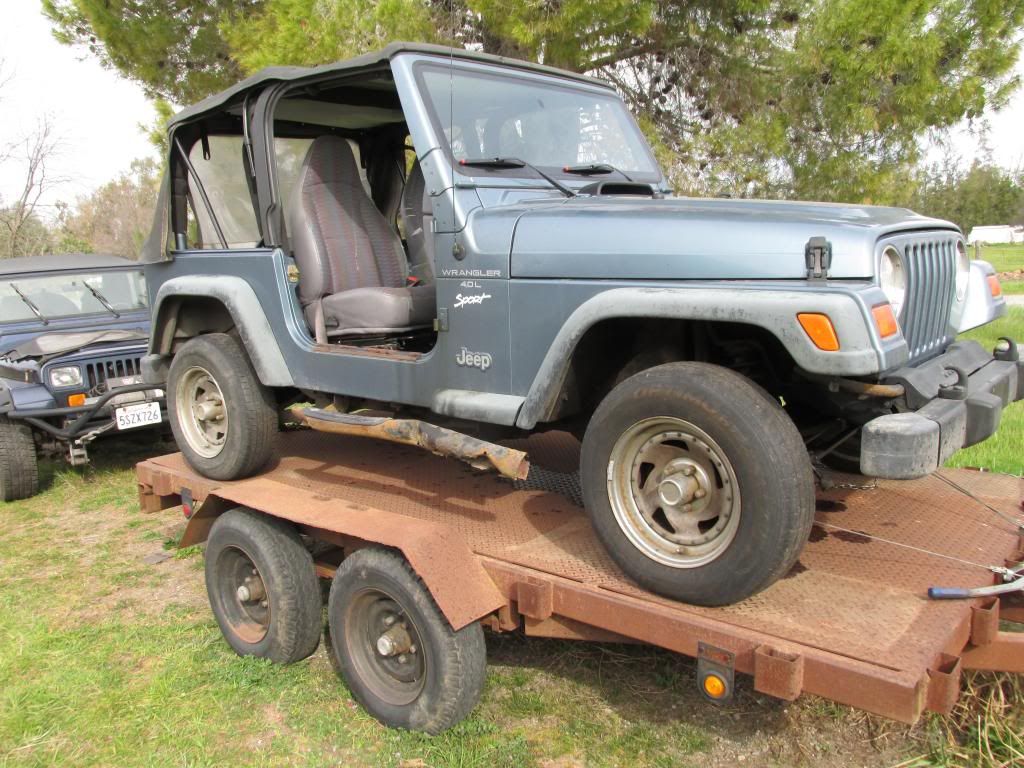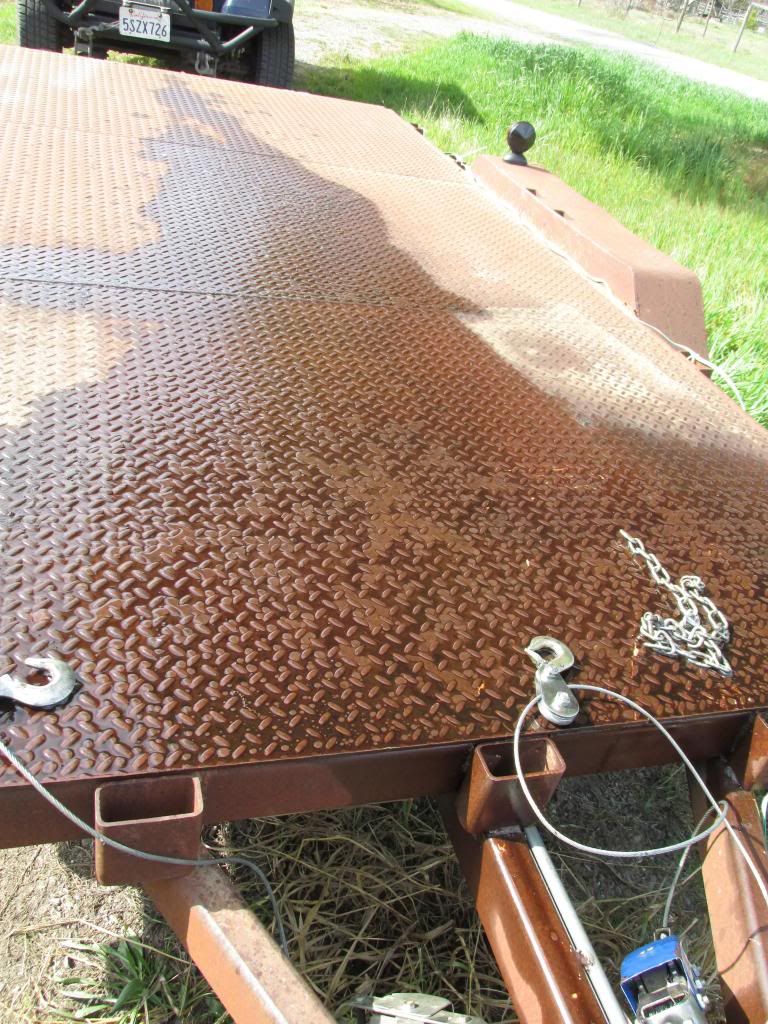 I didn't take rocket science to figure out the leak was in the front. So we pulled up to the shop and I dug out some spare braided stainless steel hose and tossed it to him and in a few minutes he had it on. Topped of the tranny and took it for a spin. Works perfectly. Sure glad I didn't have to pull that oil covered tranny. I think we need to wheel it so we can get rid of that excess oil now.