Alright y'all grab a brew
This is gonna get rowdy.
Any questions or tips feel free!!
So I've had my jeep for about 2 years now. Ive always had a thing for jeeps just never owned one of my own.
Before the jeep I had a 01 Dodge Cummins on a 8" lift and 40's
Started thinking it was time to actually get something I WANTED.
So I started shopping and found one!
2002 Jeep Wrangler X
4.0 5 Speed
Dana 30\35 with 3.07's
31's and coil spacers
I didn't know alot about jeeps but I loved it.
Sold the cummins and started playing with the jeep.
Here are some of the only starter pics I have.
First thing in order was a 3" suspension lift new wheels and semi new tires.
A SYE, Cv drive shaft and a teralow 4.1
Along with some other goodies that CL supplied haha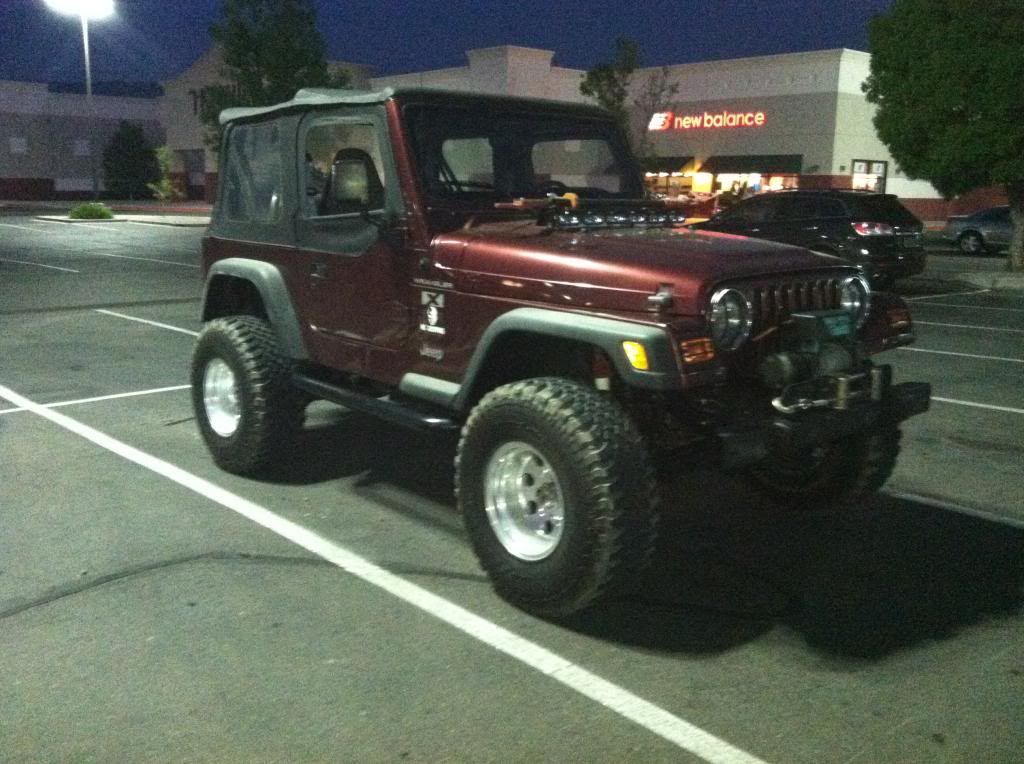 Ok done with the Chrome