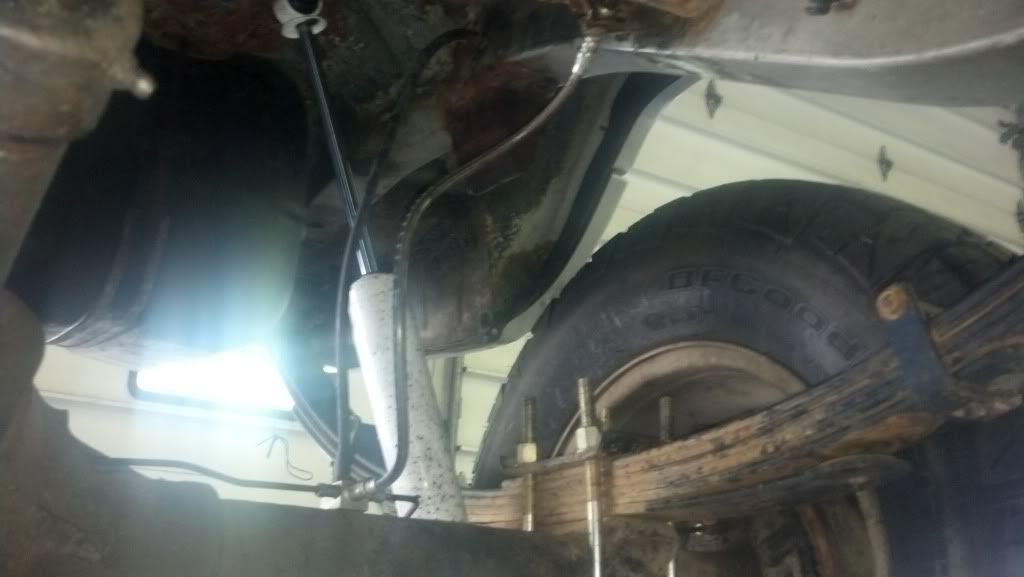 Saturdays projects were replace the new trans mount, swap out the track bar, do the IRO steering, and give it an over all look.
started with the trans mount that went fine. then went with the overall look, and found that one of the rear shocks came off. so i used a self tapping screw on the side wwith the snapped bolt and hoping that last...or at least for now.
i will probably come back to that problem later on both sides.
then my sweet IRO hiem joint track bar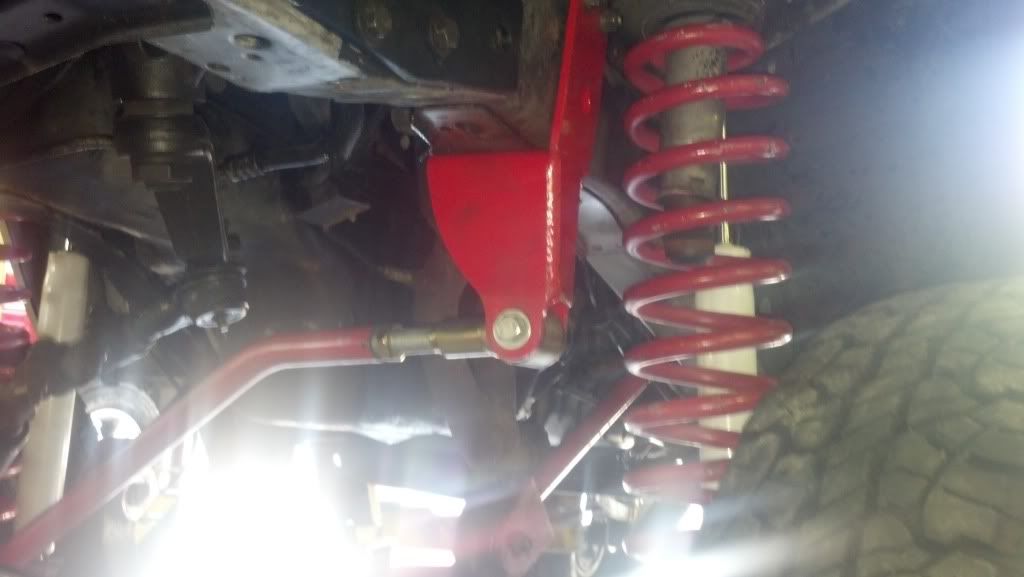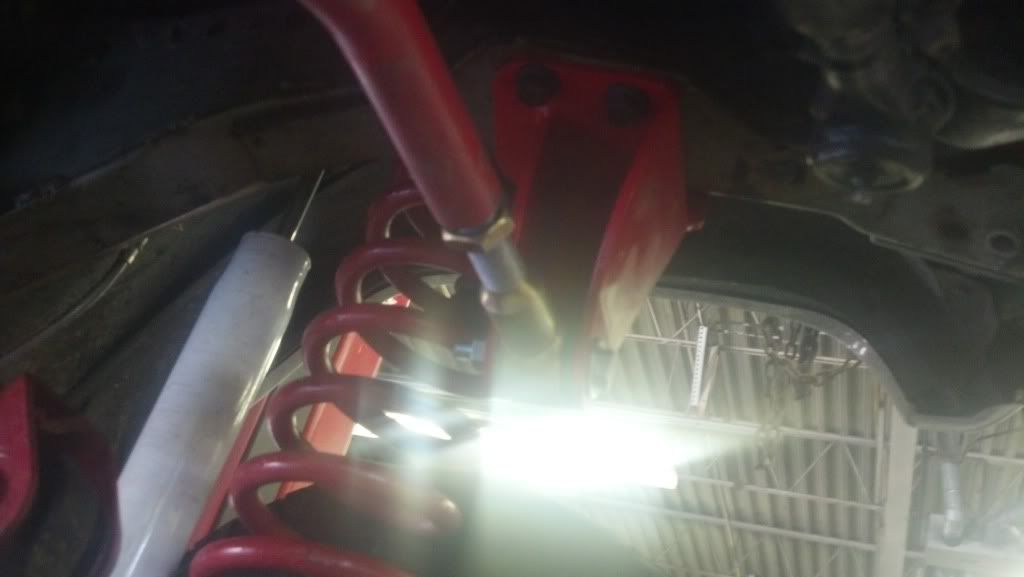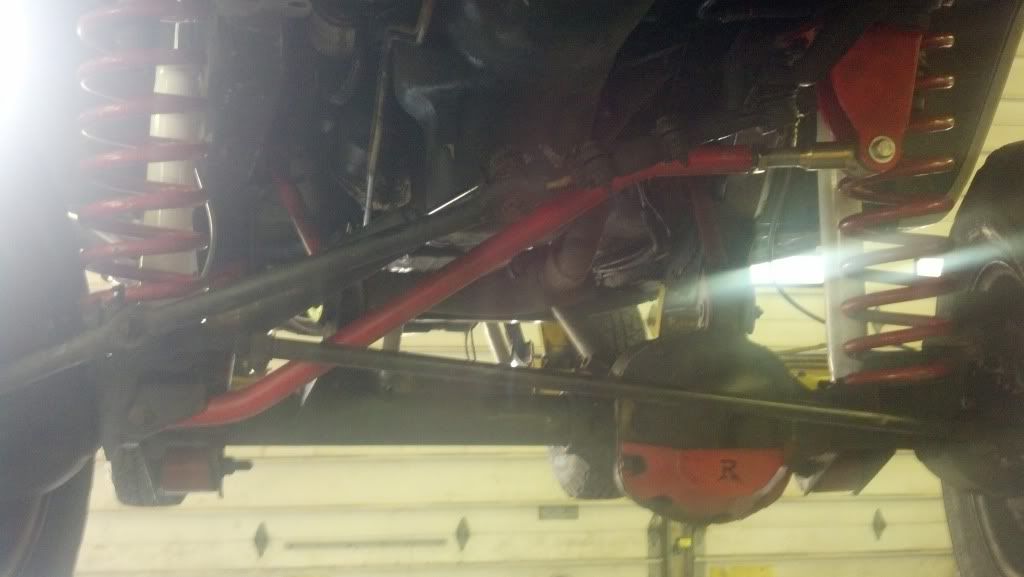 time caused my to bail on the steering. but the jeep is drive correctly down the road so i am happy.
pulled the flares off. planning on putting the tires on and trimming the fenders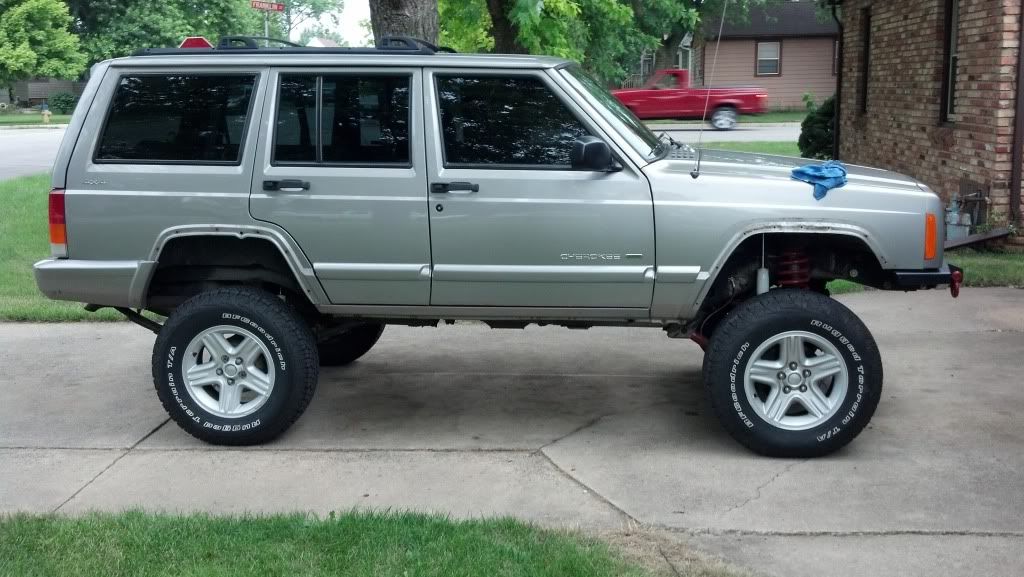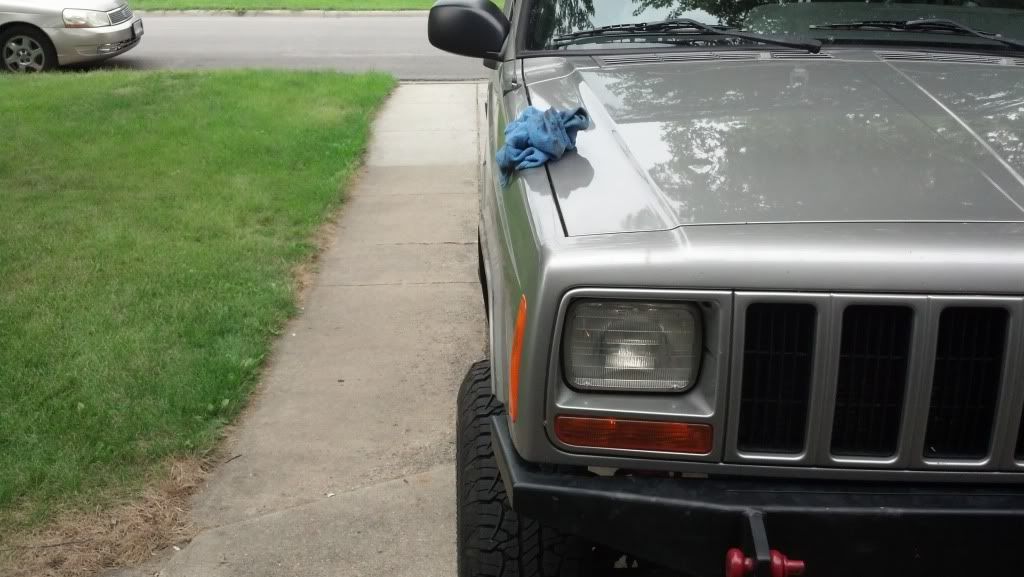 Next job was tires. Ran into a problem, of coarse it had to be the last tire, 2 of the lugs would not come off. They had recently been off so I assume I must have cross threaded them. Gave it to one of the guys and he used some extractor tool to remove them. Cool new black lugs went on afterward.
Then I needed to test the flex, and fenders/qrt situation. I did need to trim some of the fenders but left the qrt alone. Will likely trim them to at some point, but I couldn't even turn with the fenders like that, so they had to go.
For the most part it is riding nice, dame Rt. rear shock fell off again, so I will have to bump the shocks up to the top of the list. All of them are install wrong. Tires are wobbly as hell so I may pick up those beads sooner than later.
Other than that...pics
1st we flexed on the alinement rack at work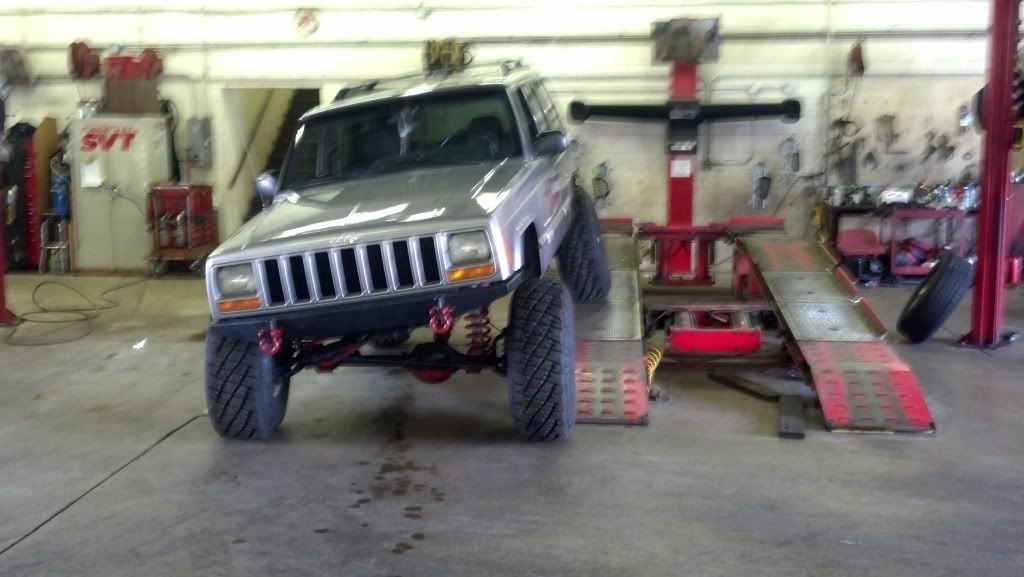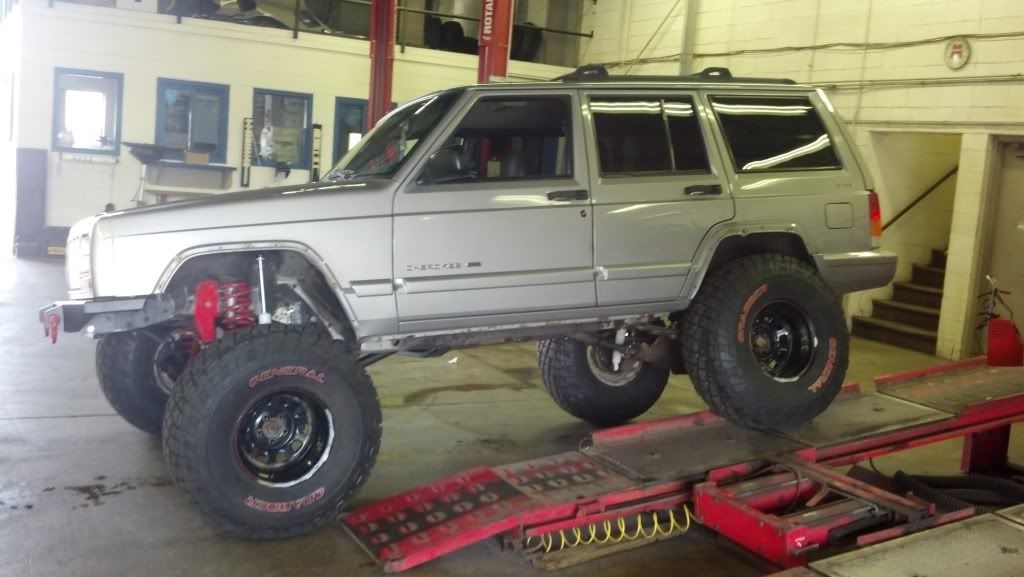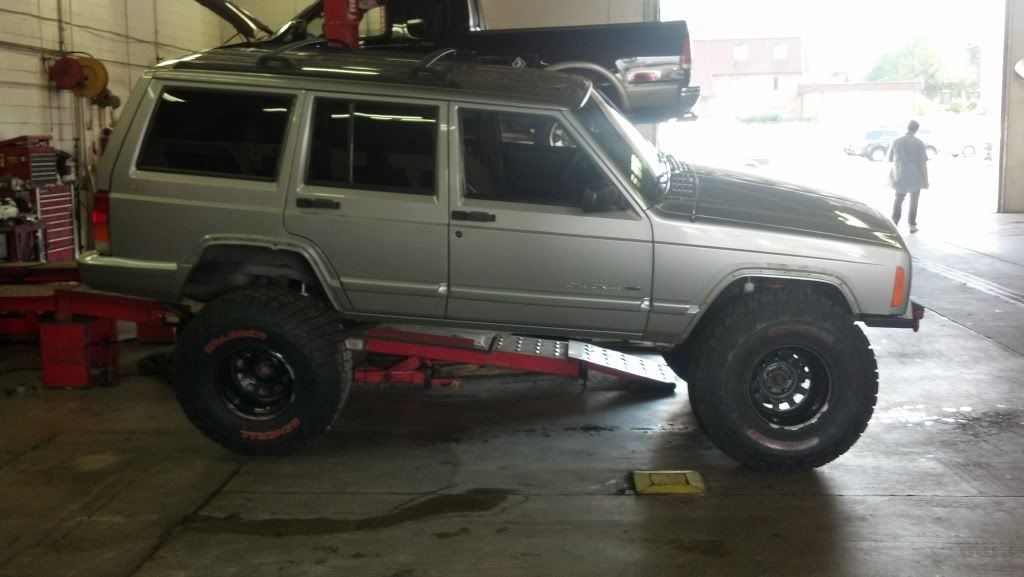 I do not have any artistic part about me, and cant hold a steady hand to save my life. So for cosmetic purposes, I like to have my brother do my cutting.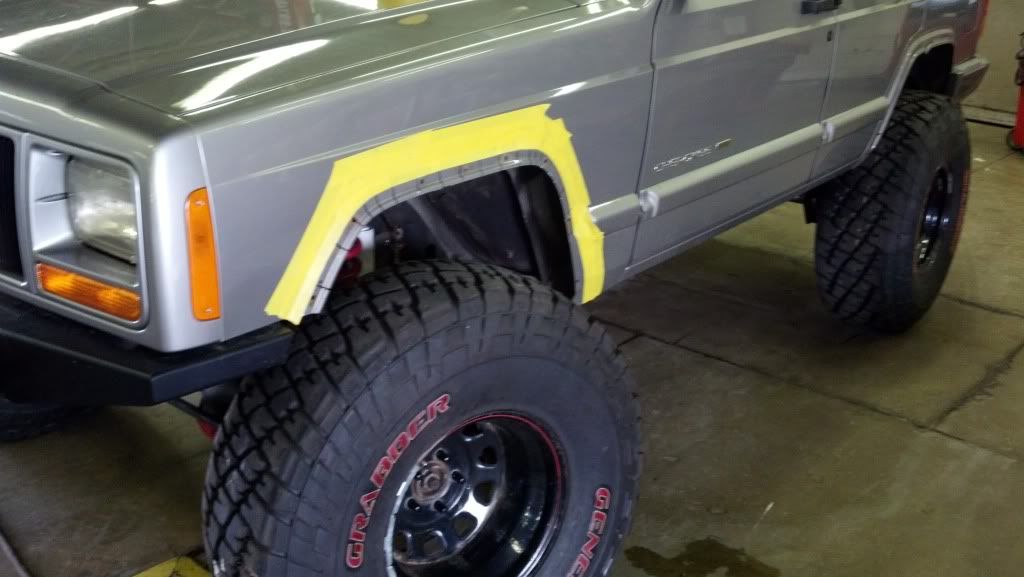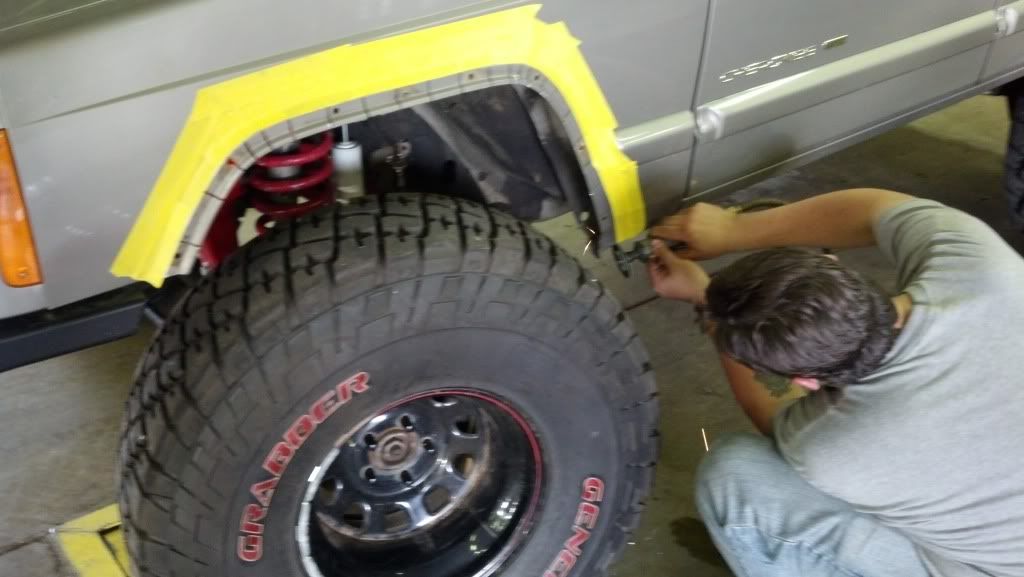 Then we have this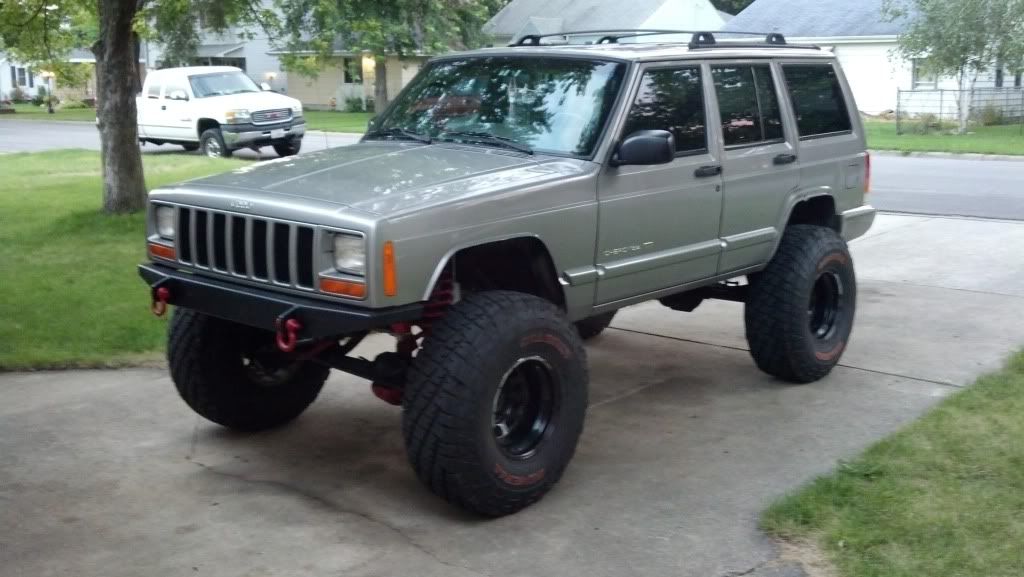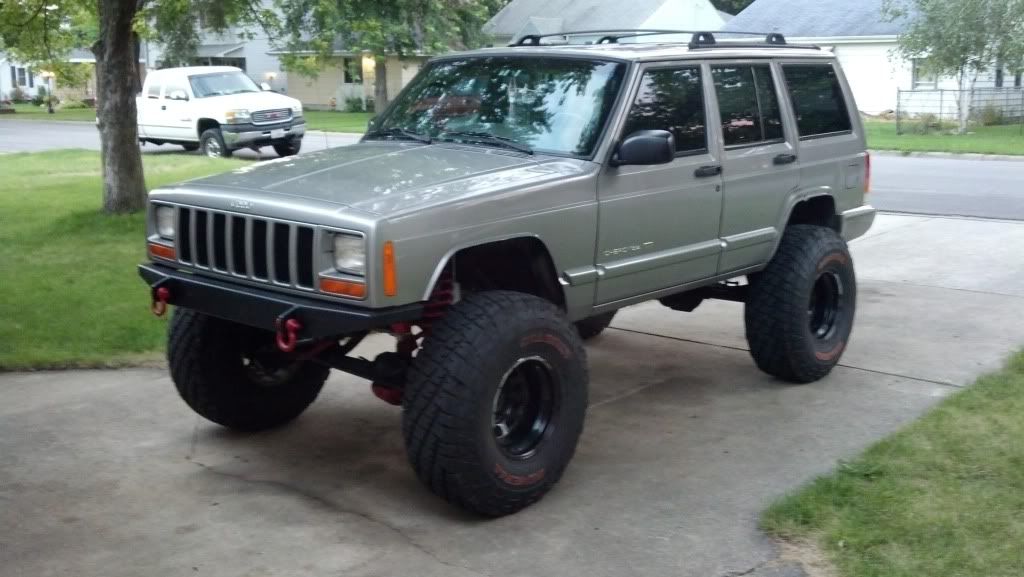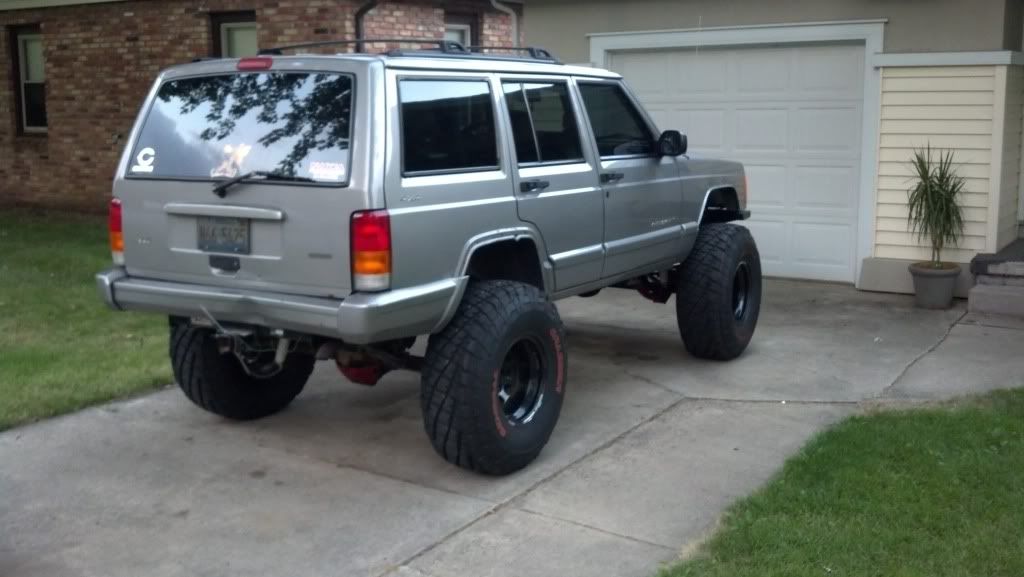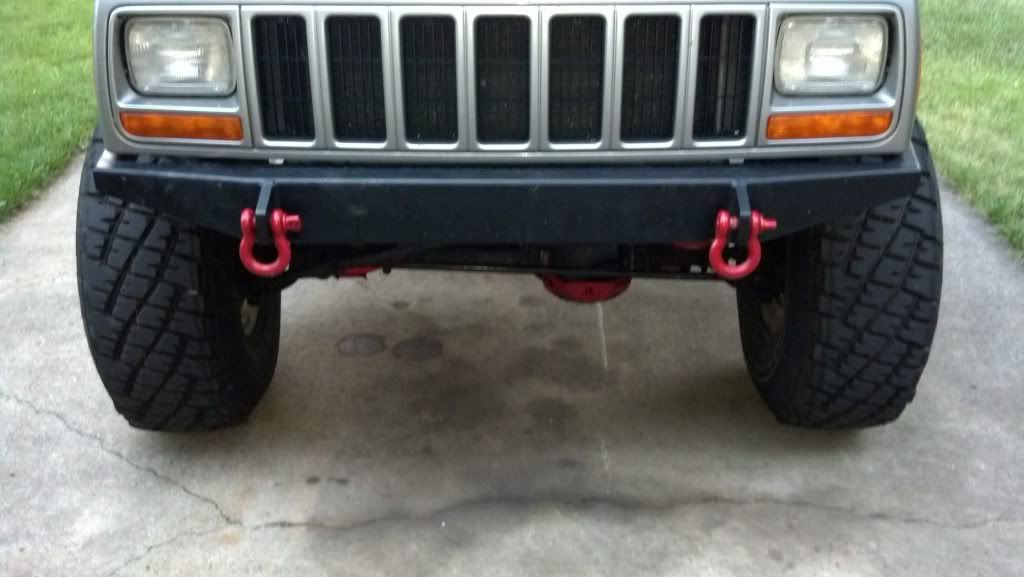 Baby Kara in the driver seat.