Sorry for the low quality pictures. Here is why I called it Rust Bucket:
The passenger floor seems to have some water leak issues. As a result, it is in a very bad status.
The Rust extends to the passenger door.
There are a couple of holes in the tub...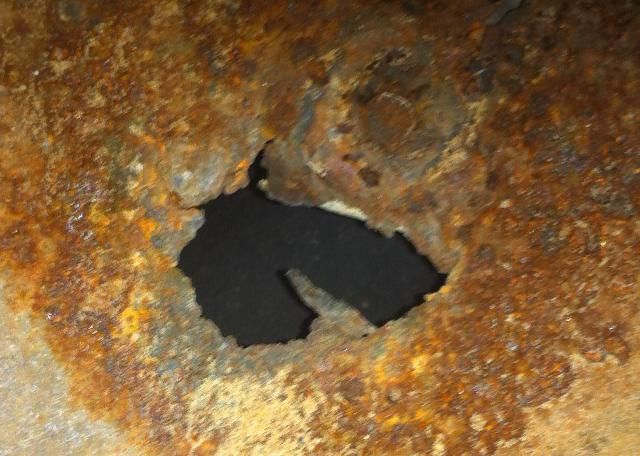 Everything else seems Rust Free, almost...
New panels will be replacing the rusty ones. This has already been done while I was away. The car is now getting an interior coat as I'm planning to keep the Jeep carpet free.
The rest of the body was also stripped in preparation for the AEV Highline kit.
I hate the exhaust tip that came with the AFE cat back. I will be replacing that very soon.
The car will also be repainted. I haven't decided in a color yet. But I might be going with Viper Blue in the end. Something like this one: