The new bigger engine will need more air and fuel intake. New 24lb fuel injectors and 62mm throttle body will be used to supply the required amount. Both the injectors and the throttle body are from Accel. I bought them from Golen. But be aware that those are not part of the crate and you have to pay for them separately. So, you need to keep this in mind when building or buying a new stroker.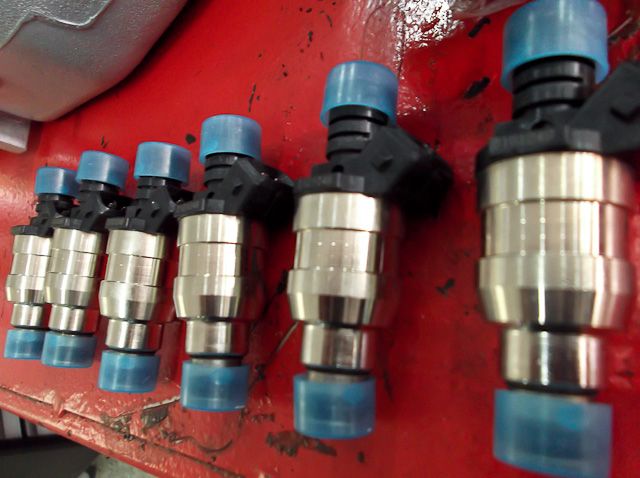 My older style PCM is forgiving and will adopt to the new modes pretty well. So I won't be adding anything to it. In addition, there is no adjustable fuel regulator for my engine year. So, I hope that those injectors will do their work proparly.
In addition, the intake manifold well be replaced by a newer style unit (2000+ ?) for better air flow. This is a used unit. I just cleaned and painted it.
Due to the new emitions Jeep to had to upgrade few parts in the engine to retain the horsepower. The intake, and exhaust manifold were part of those changes. swapping a newer manifold on an older engine will "supposedly" give me some extra ponies. Well, this the theory at least. I found this one cheap and didn't mind buying it even if I didn't gain any horsepower at all!
With bigger intake and injectors, I also need a bigger exhaust system. Stay toned for the 3" kinda custom exhaust.