Soo.. I'm deciding on the swapping order. I'm trying to keep the downtime between weekends as minimum as possible.
1- bumpers & tire carrier
The LJ might get an AEV tire carrier. I found a cheap used one but I not 100% decided yet. The tire carrier looks nice mounted on Warn Bumpers.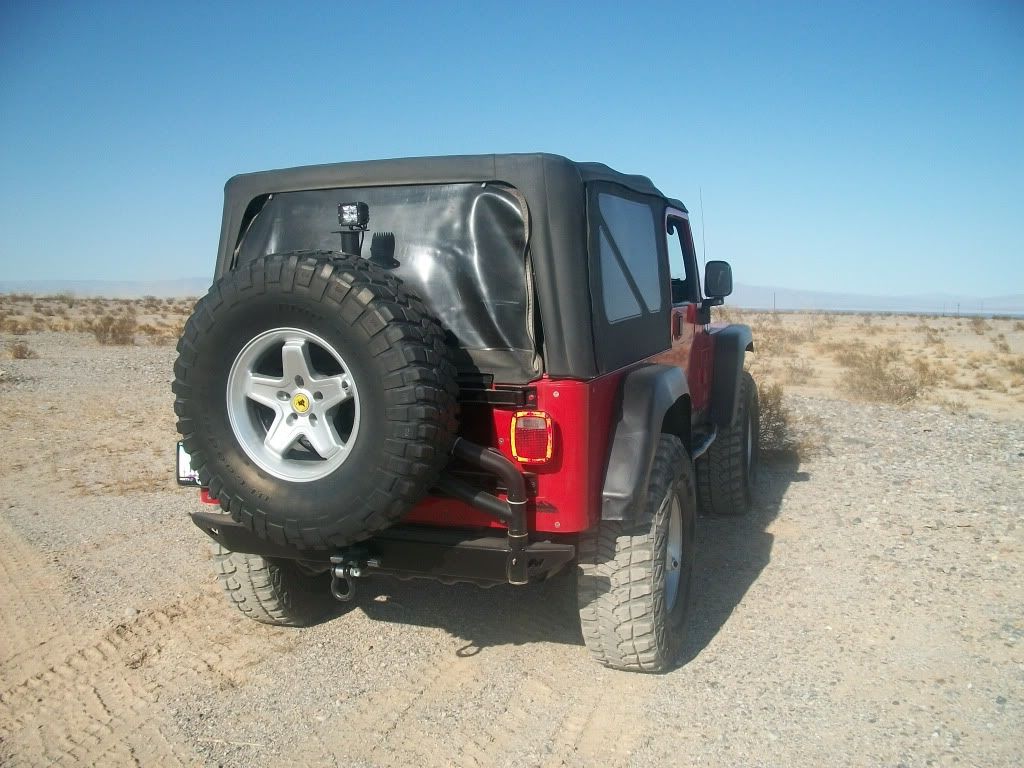 I'm planning to weld it little bit outward to allow the Acessories (like the fuel caddy) to fit.
2- Electrical and plumping work
Moving and wiring the ARB twin compressor, Mopar compressor, And Savvy LED should come next.
I'm keeping the current sPOD on the TJ since it doesn't fit the LJ. So, a new sPOD have to be ordered and installed for the later. I'm also keeping the 2.5 gallon air tank on the TJ and adding a small compressor for it.
I have some mixed feelings about the LEDs. I have not decided on keeping or moving them yet.
3- AEV Highline
Moving the AEV Highline kit should come next. Naturally, I will need to do some painting as well. I haven't decided on the color yet. I will either keep it black, or go eggshell white. I'm keep The blue for RB.
The LJ will stay with the stock wheels and tires. So it will look funny for a while.
4- axles, lift kit, Control arms, and tires
The lift and the control arms should be straight forward. I'm only adding a relocation bracket and drilling a hole to center the front and rear axles.
The front axle should not be that hard. I'm planning to keep the stock front brakes on the LJ. The TJ is more powerful and it will need the extra stopping power.
The rear is where I'm really concerned. The biggest issue is the rear breaks, as the TJ is drum based and the LJ is disc based. converting them will be a headache. I'm wondering if just moving the ARB locker could be an easier option.
The 35" tires will move temprarly until the TJ is ready to get them back. Then, the LJ will receive 17" wheels with 35" all terrain tires.