Hi Guys,
Sorry for not updating this thread for a long time. I was busy working on three other projects and poor RB had to be parked on the side for a while.
Anyway, Now that Iím back into it, weíre going to see a lot of RB updates in the coming months.
The main event was renewing the registration papers for the truck. It went smoothly and the inspectors didnít suspect a thing.
Here is what the truck looks like so far (sorry for the noisy phone pictures
) :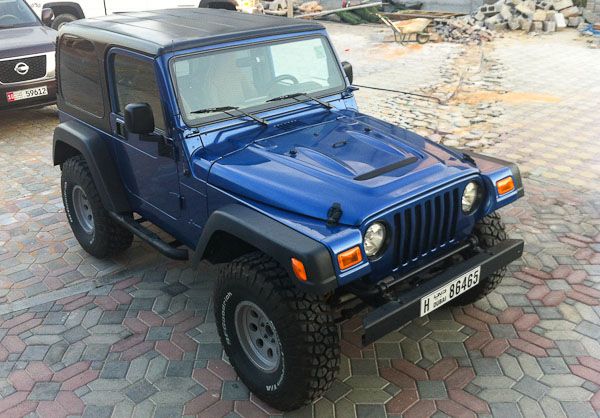 Note that the front and rear bumper were replaced by OEM units for inspection purposes.
Here is a list of some of the pending issues:
1- Engine issue is still there, Iím working with a programmer to solve the issue.
2- The tires rub the swaybar when turning left.
3- The Driver side door doesn't lock from outside.
4- The A/C blows air upwards, and the heater is not working.
5- The Hardtop is leaking water from few places.
6- Sometimes when starting the truck, lights radio and other stuff wonít work. I need to turn it off/on few times before it does.
7- The gear shifter is too close to the dash. The gear knob rattles all the time.
8- The rear Savvy LED lights need a 4 wire to 3 wire conversion to work.
9- the steering has a "dead spot" that needs to be addressed.
The stroker engine, despite its problems, is really powerful and pulls the truck with ease. The power is really noticeable at low RPMs. The truck can easily accelerate despite being a brick.