So, here is today's update with some good news !
and few bad news !
Here is where the truck is currently at:
The fenders are not fully installed yet, but this should give you a clear idea of how the final product will look like.
I also decided to upgrade my clutch to Center Force Dual Friction.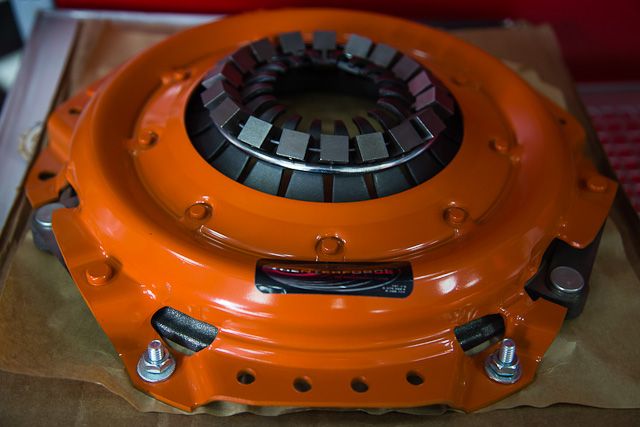 Some people like it, many hates it. Let us see what happens after the installation.
Here is where the bad news starts.
First, I got my new 35" tires mounted on the wheels.
The problem ? I forgot to tell the installers to install the black letters on the outside.
I'm now debating between keeping it as is or lose some money and send it back to be flipped.
The second problem is this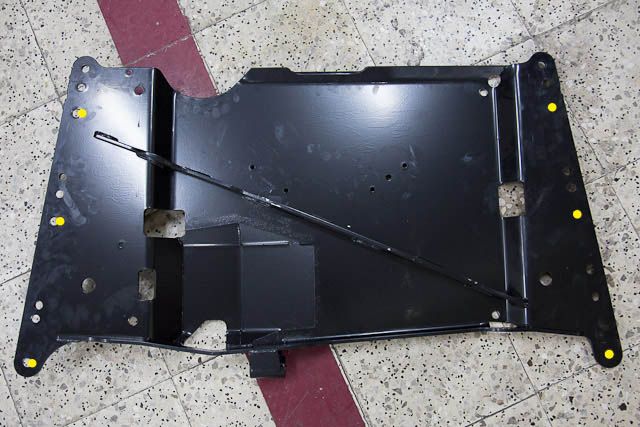 What you see is the AEV Nth Tummy Tucker. What are those blue dots? those where the bolts mount on the frame. You can see that those does not align. I tried it on another Jeep and it seems to be the same issue.
The box have a "new" part number (nth24070AA) and the production date is very recent (1/12/2012). Could this be a manufacturer defect?