Pulled the panels covering the dash speakers. For those interested in the Nalin adaptors I am really pleased with the way these are holding up. A little surface rust because I never painted them when I put them in almost a year ago. A quick wipedown to remove most of the dirt that got in there and I was happy with them again.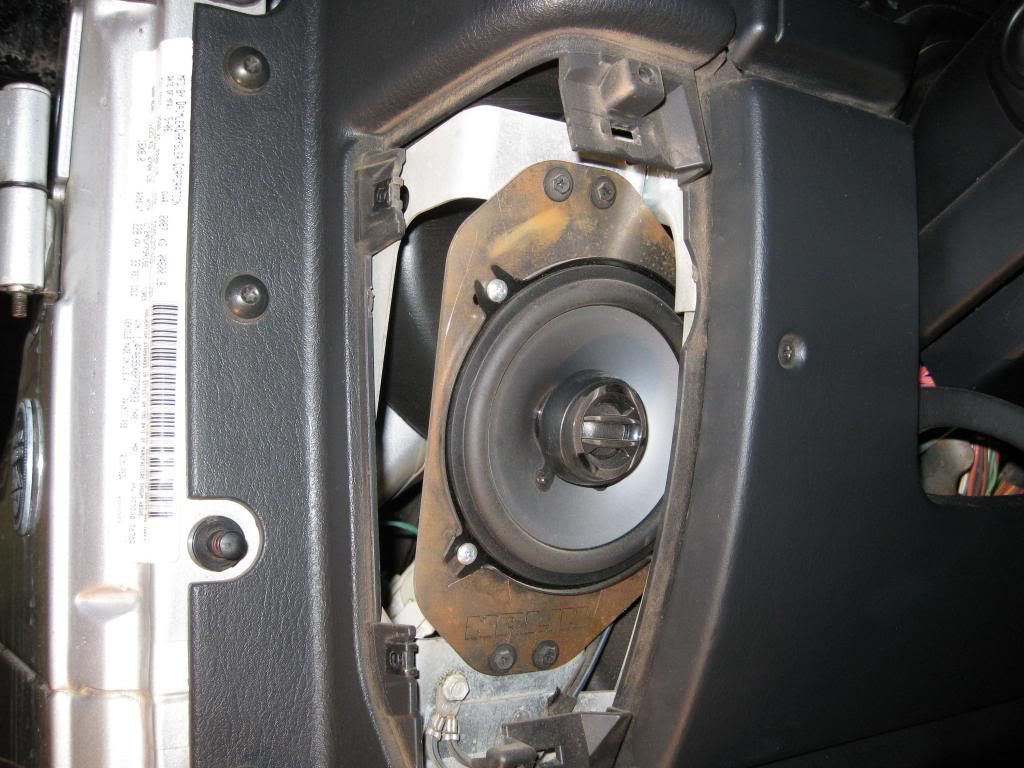 All wired up with 16 gauge speaker wire purchased from RadioShack.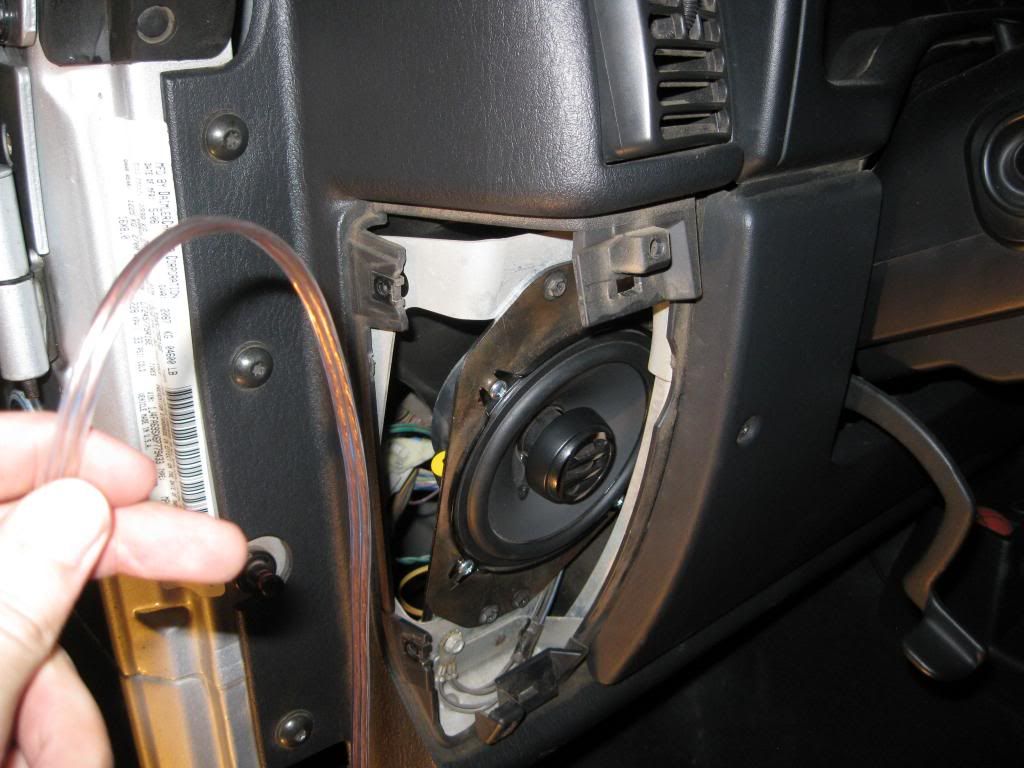 Hardest part was removing the dash to get to the back of the head unit. Pulled the top vent cover first.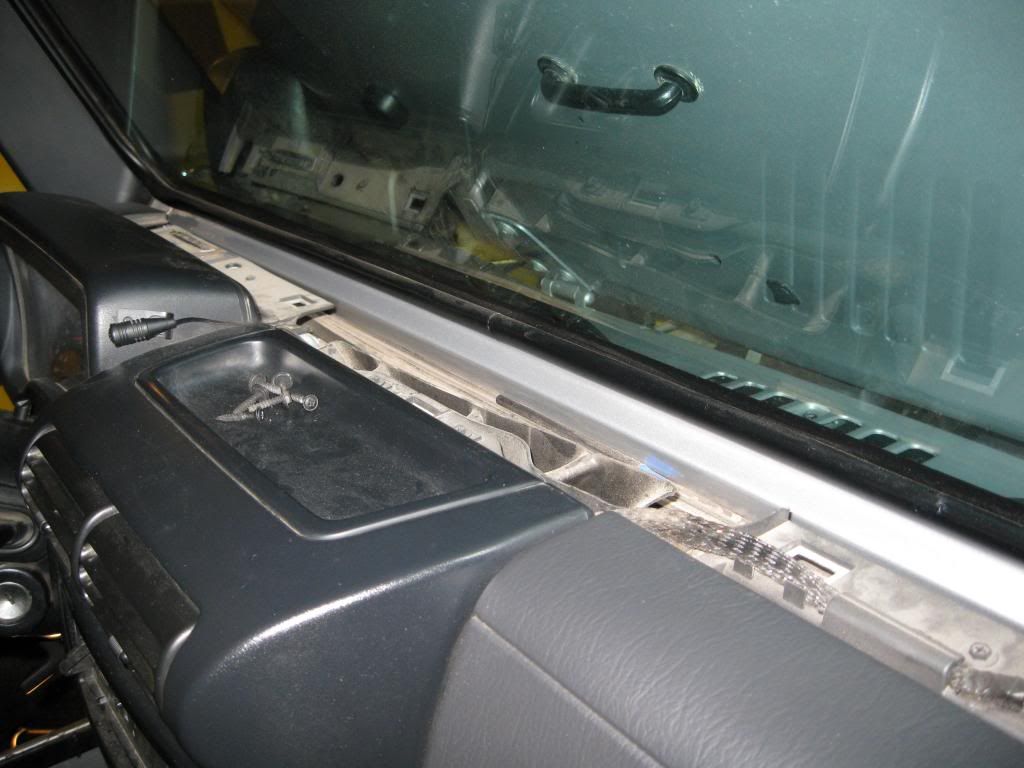 My buddy removed the front fascia while I worked on the dash speakers so I am honestly not sure exactly what goes into it. It might require the removal of one screw.
Either way he had it off in about ten minutes after a google search from his phone.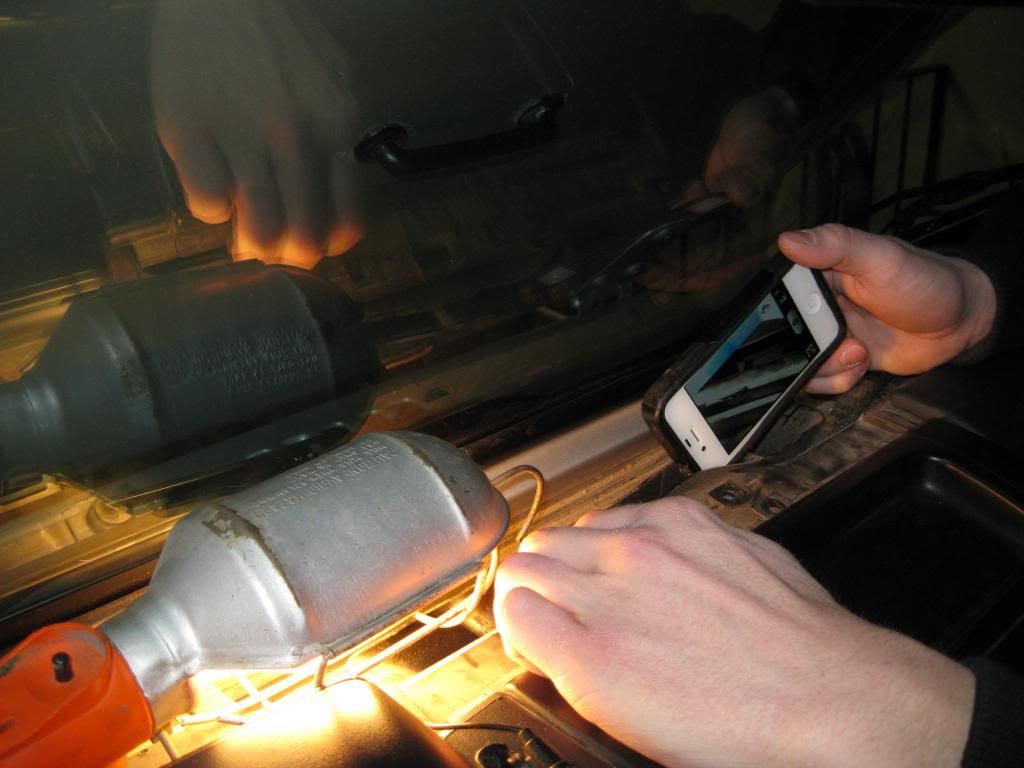 Plug the RCAs into the back of the unit. Make sure that you pay attention to which wire goes where otherwise you could have issues running the system.
Ran the new wires under the door sills and under the carpet, out through the seatbelt holes. I am definitely not suggesting this as a final product and will change mine up to be a cleaner bunch of wires in the near future but it worked for the initial install.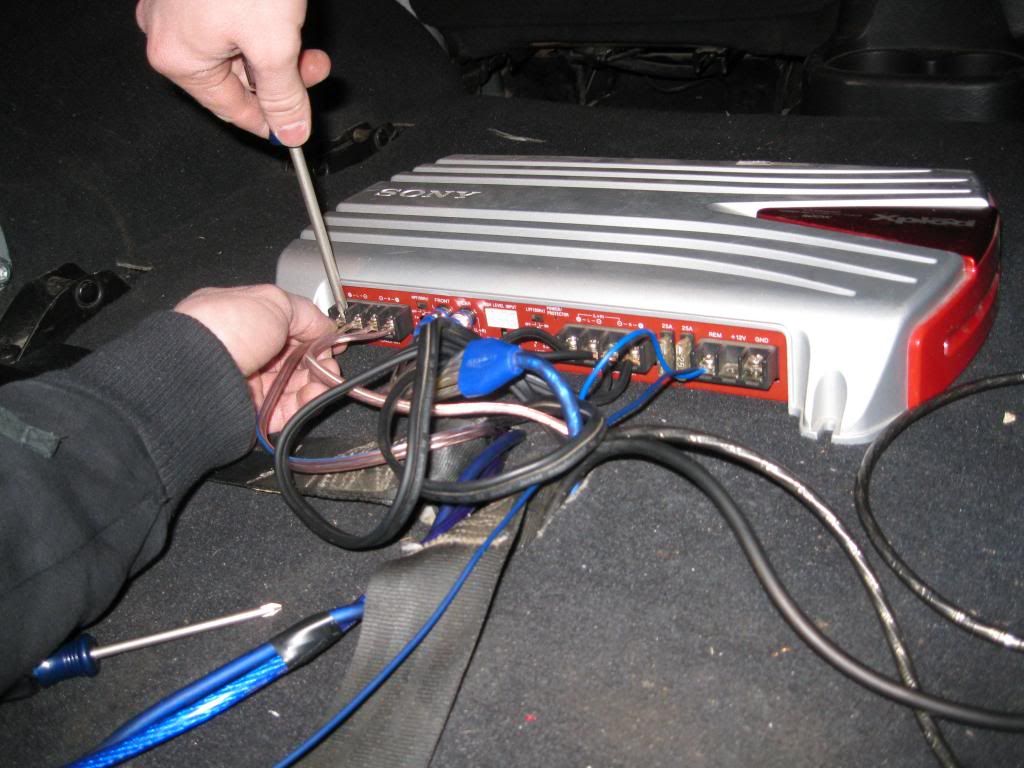 All wired up and ready to set the gains!
If you weren't worried about where the wires were running under the carpet you could just zip-tie these wires in bunches of 2 or 3 and it would really help the look of everything. I will be doing this along with re-running 1 or 2 of the wires completely to be neater.
Also, all I did for the remote and ground wires was parallel them from the 4 channel amp over to the mono. It worked great and cut down on the wires running every which way.
To set the gains I used the cheater method. No tools, no reading the power output. Simply set ALL the settings and gains on the head unit and the amps back to zero and then turn the volume of the head up to 3/4 max (in my case 27 out of 35). Then I sat in the front seat while my buddy sat in the back and tuned everything so that it sounded just right. I didn't mess with any settings on the head unit. I feel this complicates the signal coming from head and could reduce sound quality. Because I found amps that could adequately power my components, I didn't have to mess with any settings on the head. I just made small adjustments to the gains until I was pleased with the sound. No distortion of sound is the key. Distortion= Damage to components. I am going to dial it in even more but at the time it was 3 AM and we were ready to be done!