Project Ruby Re-do
---
Been wanting to document my build for a long time now, and have never felt like I had enough cool things worth mentioning. But now I've actually got some extra cash, and with a wedding coming in 5 months I need get the Jeep to a place where I don't have to do any major modifications for the next 3-5 yrs.
It also helps that I technically have no wife yet. She constantly reminds me I don't need to ask her permission yet if it's ok to spend money on the Jeep.
Baseline:
Starting with a 2006 TJ Rubicon that I bought in July of 2011. Started out with ~34,000 miles on the ticker. I paid $18,000 for it, which in hindsight was too much.
Earliest picture I have of it. Gotta love the smiley faces.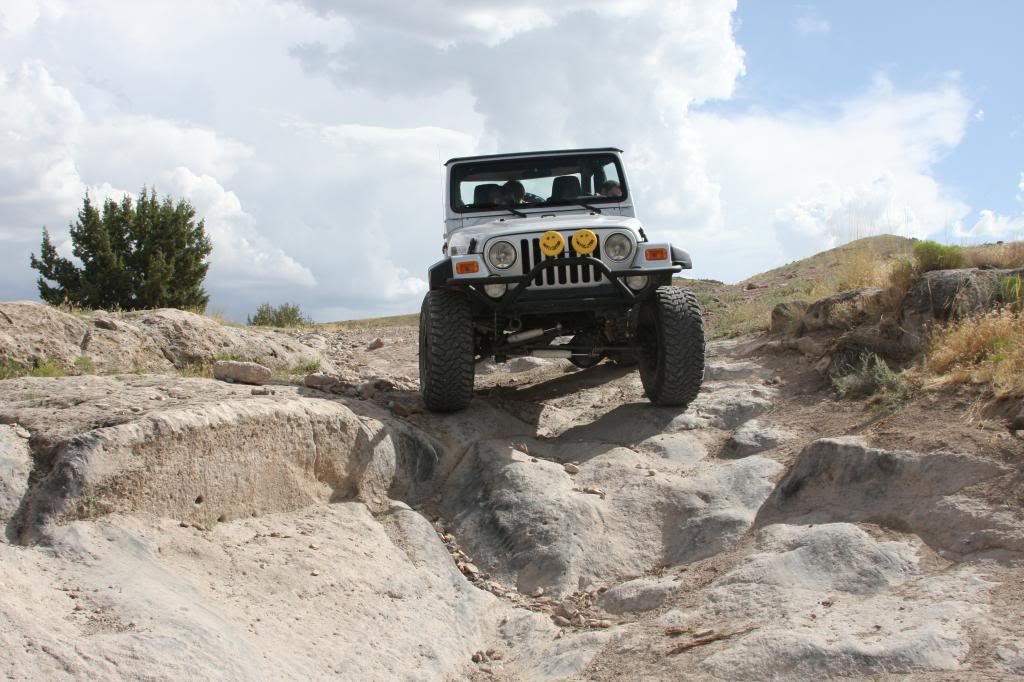 After this picture was taken I got sick of looking at the Smittybilt bumper and pointless fog lights, so I found a local stock bumper and slapped it on. Also got a no-name 1-ton steering kit that was a mistake...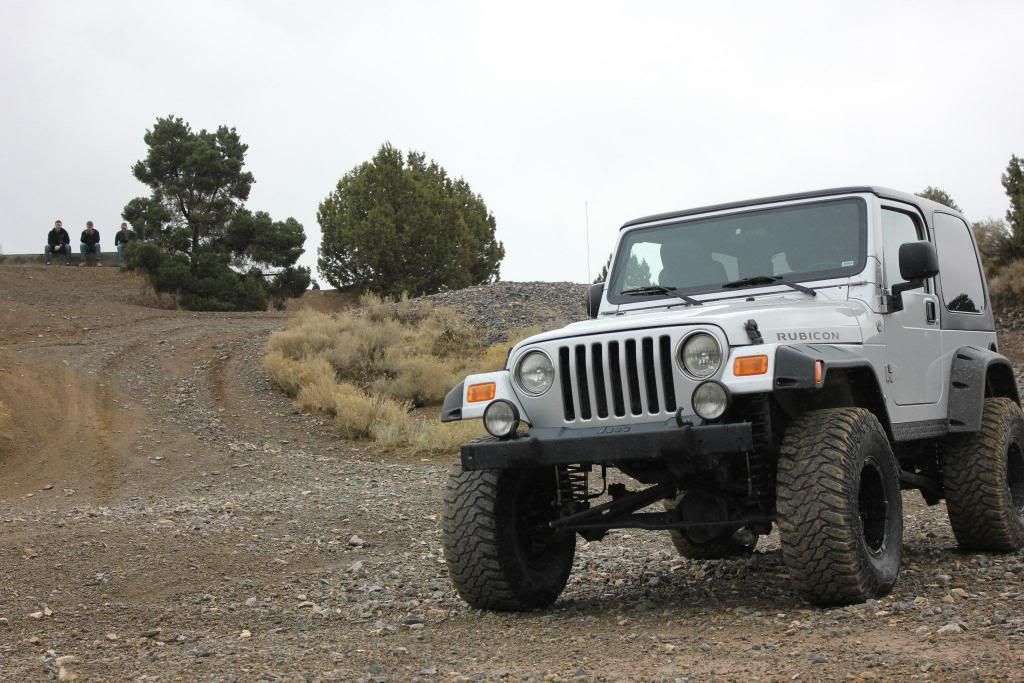 Fortunately for me though, I got slammed into by a college freshman looking to make it into a mcdonalds parking lot just before Christmas. After 6 weeks of waiting for the shop to get all the parts and slap em on I now have a complete new front housing, two new knuckles, a new track bar and Currie steering. And I didn't have to pay a dime.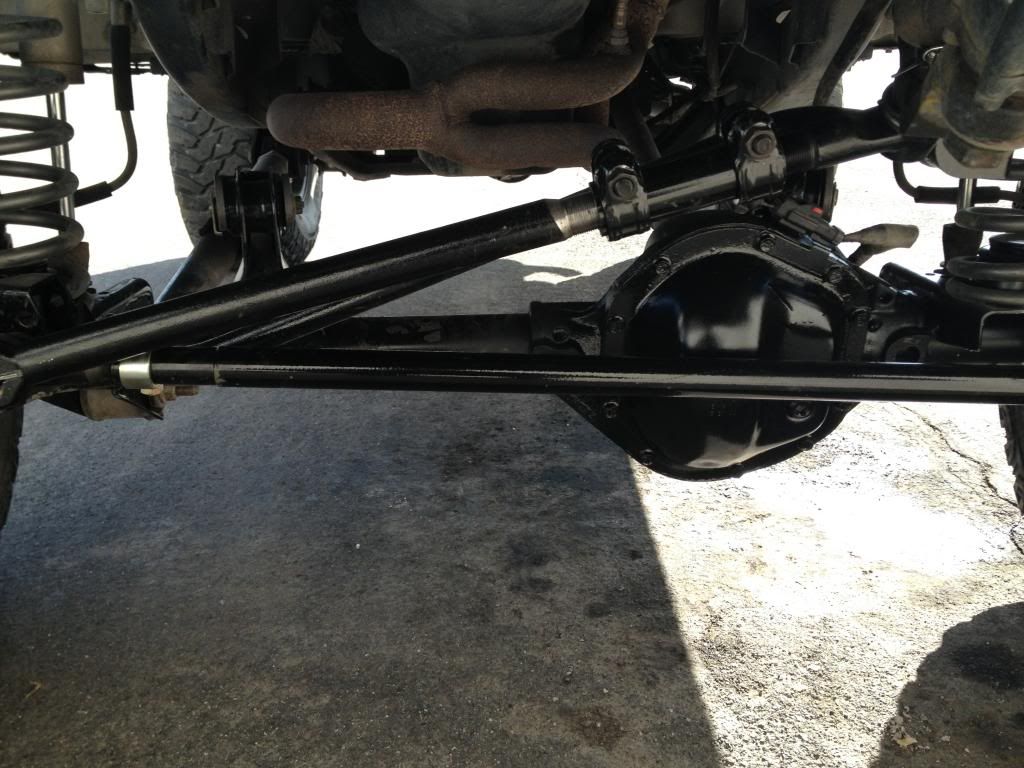 Also picked up this little beauty with the money left over.
Wish the girl was as easy to get as the ring was to pay for. But lucky for me, she said yes.
The specs as it stands today:
2006 TJ Rubicon
46,XXX Miles
6 Speed Manual tranny
35 inch Cooper SSTs
Mickey Thompson 15 inch sidebiters
Bushwacker 6 inch pocket fender flares
Rough Country full radius long arm kit
6 inch coil lift
Front Anti-rock
Currie Megabeef steering
Upgraded stereo With 4 alpine speakers, 10 inch sub in the back, Kenwood receiver
Smittybilt nasty rear bumper w/Spare tire rattler
HID headlight kit capable of pissing off every oncoming car ever
Planned Mods for the next month:
Clayton Pro Series Long arm Upgrade Kit w/ 3 link front w/ bridge arrived
Fox 10 inch coilovers front shocks arrived using Poly Performance shock towers arrived
Bilstein 10 inch rear shocks arrived
Metalcloak dual rate 3.5 rear springs arrived
alpine mono amp for sub installed so that I can hook my dash speakers up to my 4 channel amp to get all the power I should be getting out of them.
I am going to Moab the first week of April with my university's off-road club so I need to have all this buttoned up in the next ~40 days.