Registered User
Join Date: Jan 2010
Location: churubusco
Posts: 327
Project: ROLLBAR
---
So i recently picked up my second jeep a 93 jeep wrangler i paid 400 bucks for it cause it has some frame rot let the games begin!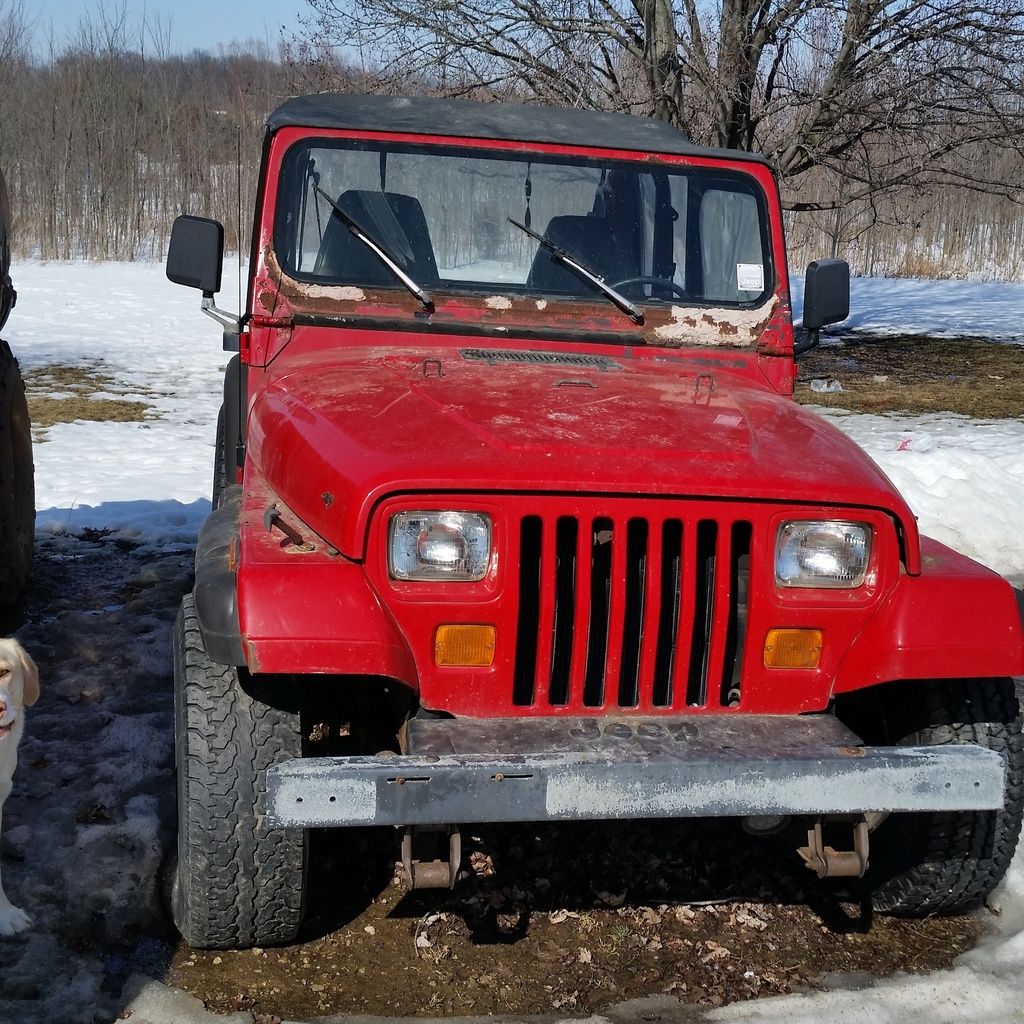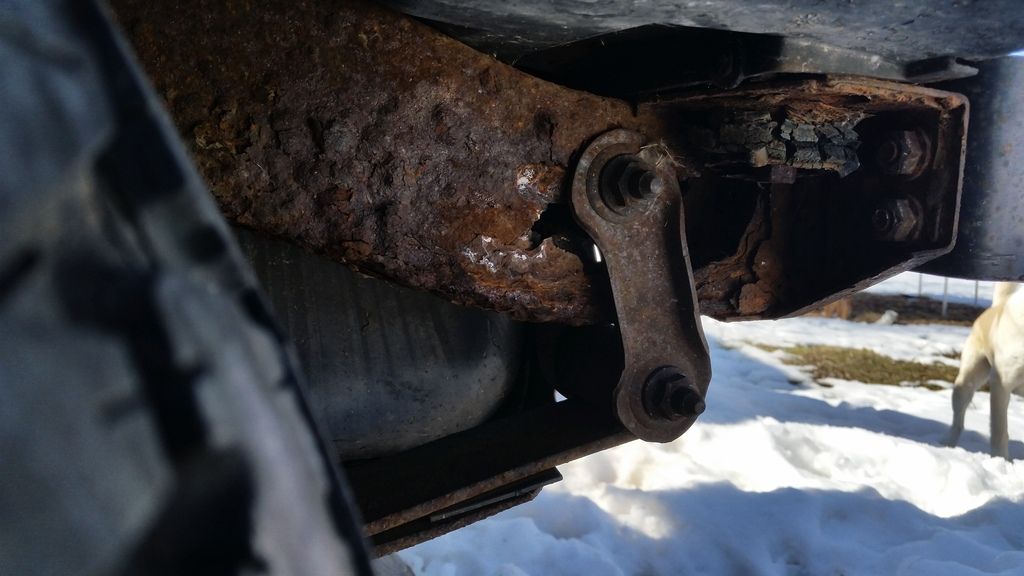 ordered a set of flat fenders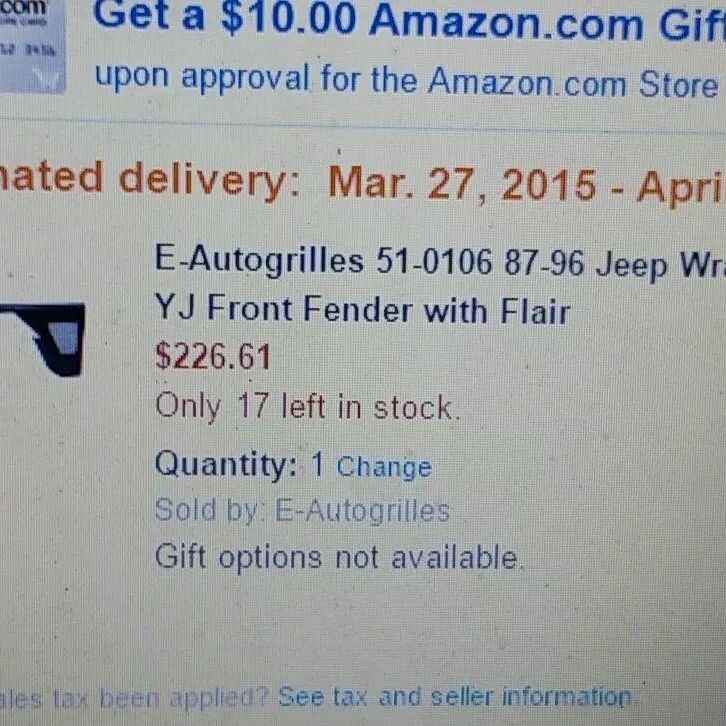 ---
THE ZOMBIE HUNTER*1997 jeep grand cherokee zj*5.2*exploder wheels*stock wheels*2" budget boost*d30*d44*current daily driver* working on building her up!*
BLACK OUT 2001 60th anniversery TJ*4.0*soft 8's*33x12.5 dunlap mudrovers* kc daylighters*3.25 rough country suspension lift*d30*d44* BUILT NOT BOUGHT!!!!! (sold)
Registered User
Join Date: Jan 2010
Location: churubusco
Posts: 327
soo little update the jeep will finally be delivered to me this saturday in the mean time i picked up a set of 35s for it and the flat fenders came in! cant wait to start tearing it apart!
---
THE ZOMBIE HUNTER*1997 jeep grand cherokee zj*5.2*exploder wheels*stock wheels*2" budget boost*d30*d44*current daily driver* working on building her up!*
BLACK OUT 2001 60th anniversery TJ*4.0*soft 8's*33x12.5 dunlap mudrovers* kc daylighters*3.25 rough country suspension lift*d30*d44* BUILT NOT BOUGHT!!!!! (sold)
Currently Active Users Viewing This Thread: 1

(0 members and 1 guests)