OK here are some pics of the back. We didn't take any pics during the actual process due to the fact that the back was kind of a pain in the @ss. I wasn't the lifts fault it was all the New England salt that the Cherokee had to endure before I moved out here. It seemed every bolt was frozen and had to be either heated up or cut out with a torch. The back is pretty simple and once the old parts were removed the new shackles, leafs, Ubolts, shocks and brake line went on fairly easy.
Brake Line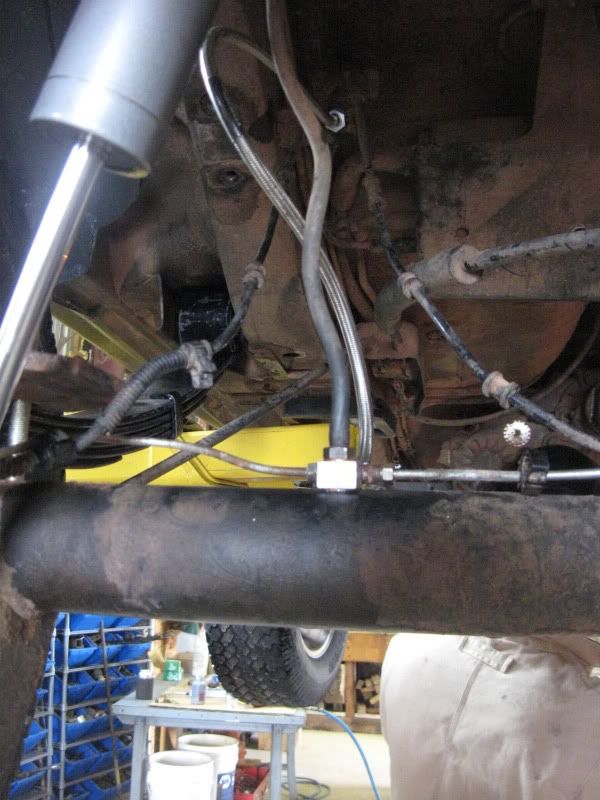 Leafs and Shocks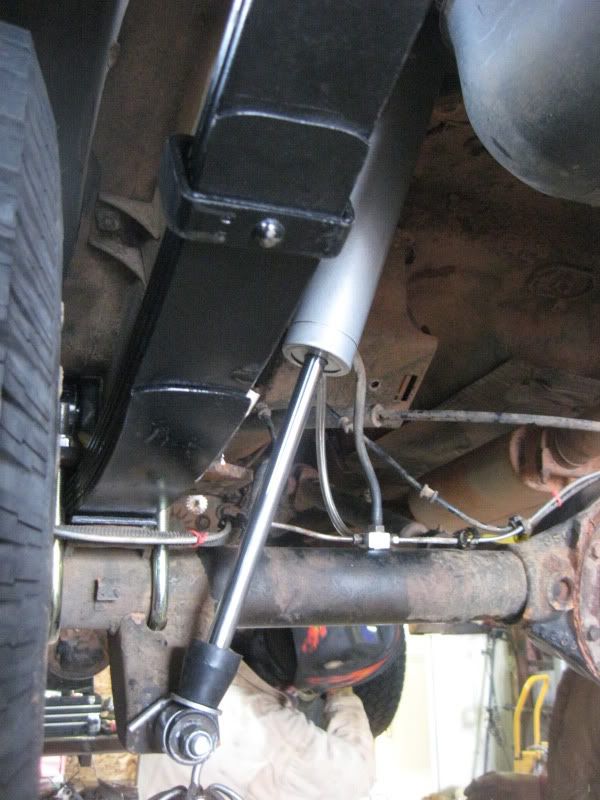 The Back Complete
The pile of old parts from the lift install
Next on the list was a new slip yoke eliminator, drive shaft and a set of Pro Comp Series 1089 rims which I ended up getting from a friend for free. They look pretty sweet but cost a fortune to buy tires for since they are 17" rims. I am not going to get into detail about putting in a SYE and shaft in this thread since there are already many threads concerning the installation. We also installed the transfer case skid plate which came with the kit. After all that was finished along with welding up a broken exhaust bracket and some other maintenance it was time to throw on the wheels and see what kind of stance we ended up with. The tires on the jeep in these pics are a set of old bald tires that came with the rims... I upgraded to a set of BFGs a little ways down the road. Alright time for the moment of truth! It looks pretty sweet up on the hoist...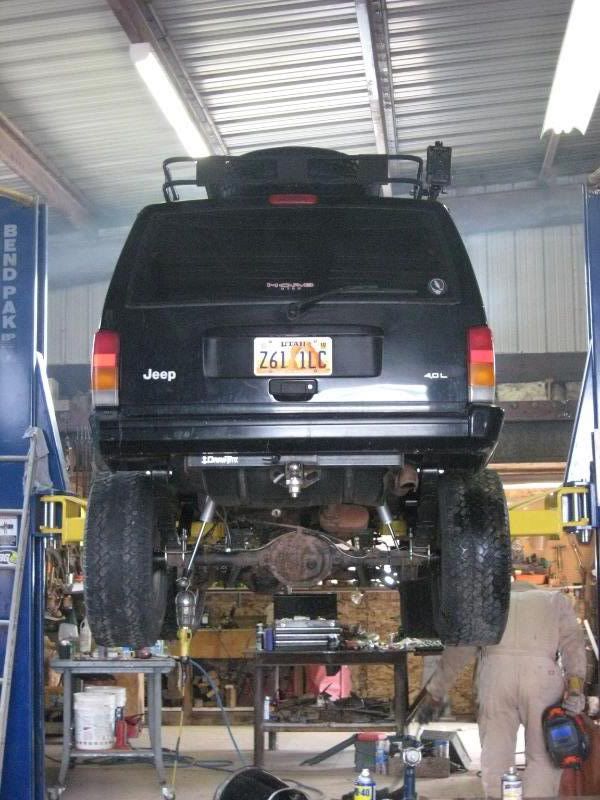 And down on the ground "it may look like its still on the hoist in these pics but its actually sitting on the ground"