Thanks Guys! Alright on to the lift install pictures. I am hoping to do a full review on this lift which is a Rough Country 6.5" Long Arm Lift in a separate thread that will come later but here are the pictures from the install. It took me about 4 days to totally install this life but that was interspersed with hanging out and drinking beer so I am not sure of the actual time. I guess some people have had trouble with parts of this lift but it treated me pretty good. The only issue I had during install was I had to elongate the holes in the cross member that the tranny mounts to because I didn't like the fact that the drive line was not straight in the factory holes. First step was to give the jeep a good washing and remove all the caked on dirt and other stuff from the undercarriage.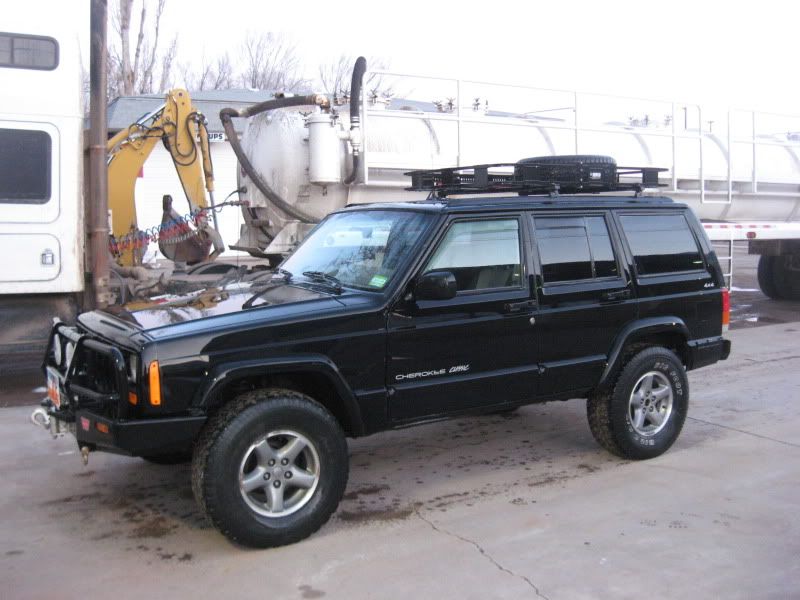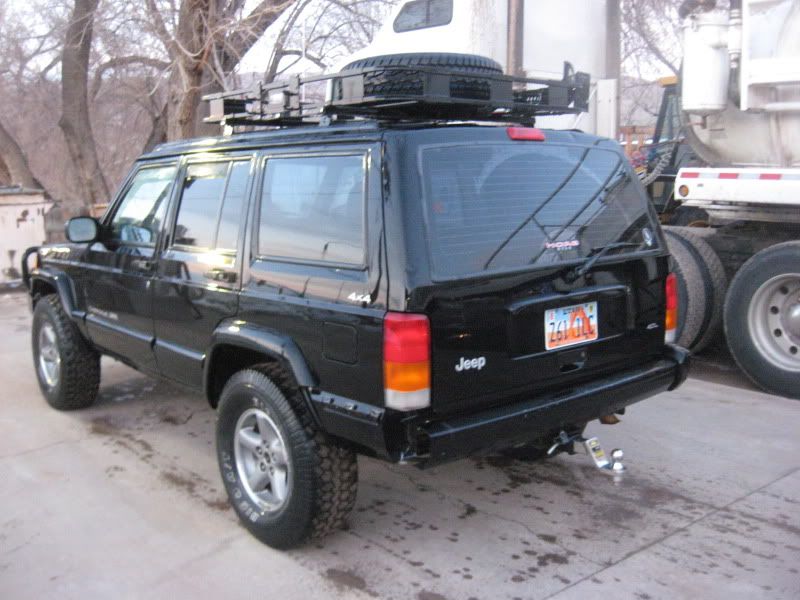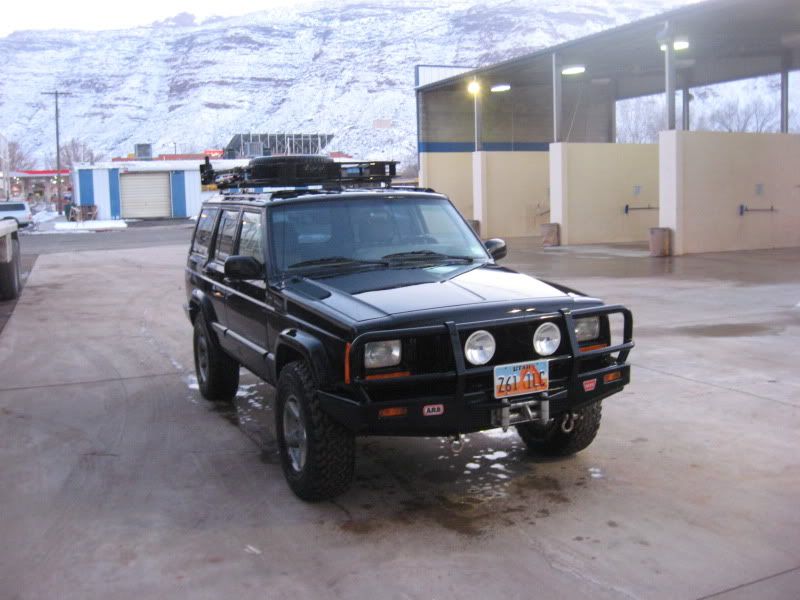 Now that she was nice and clean I headed up to my buddy Marks house where we where going to do the install. Here are some pics of the jeep up on the lift ready to be torn apart and my buddy's awesome shop! He has the place all set up with a lift, welding area, tool room, parts room and many other awesome things. I can only hope I can manage to own a shop with half the stuff he has someday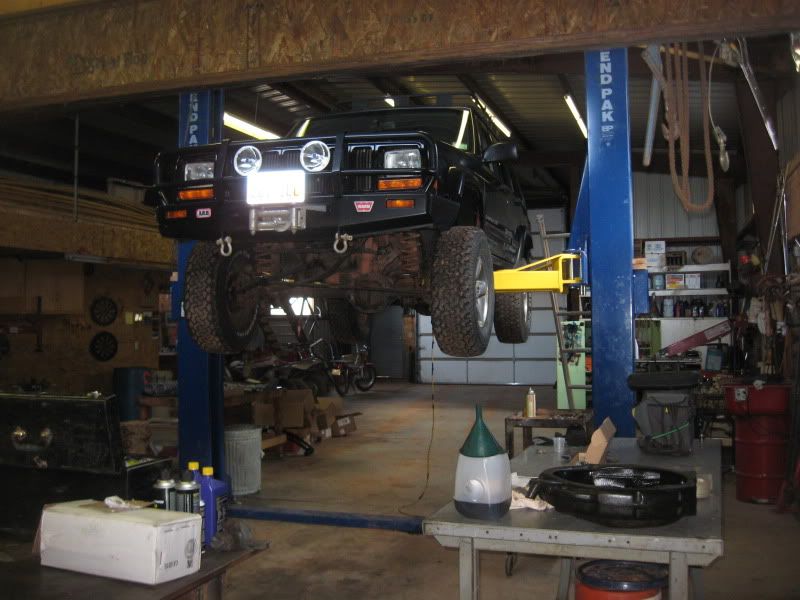 The Tool Room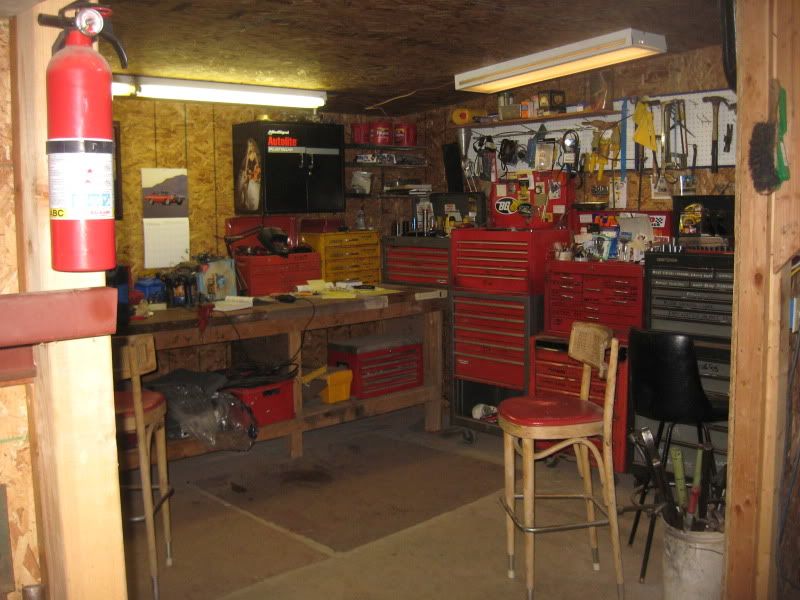 More pics of the shop and Jeep!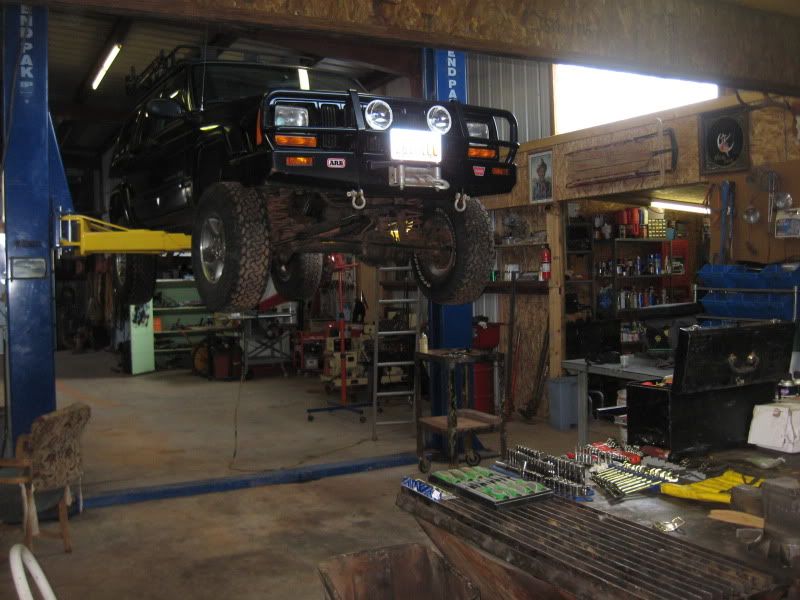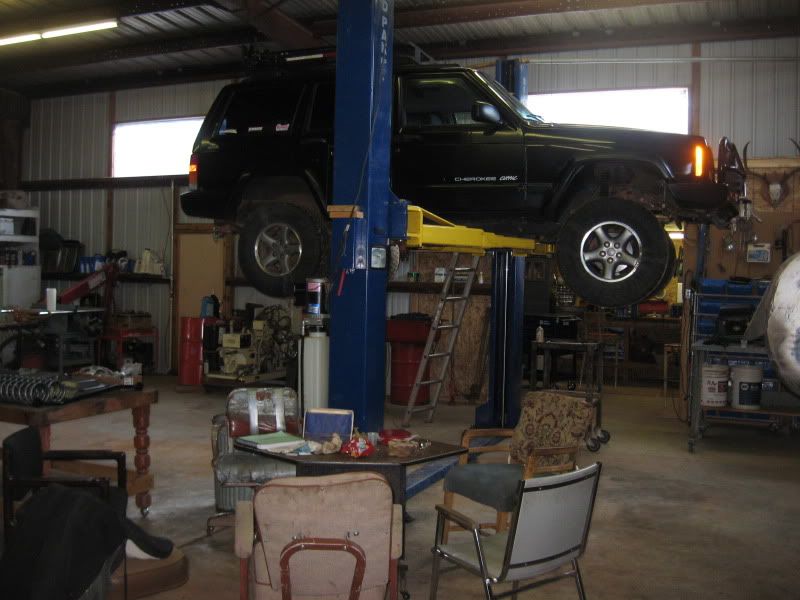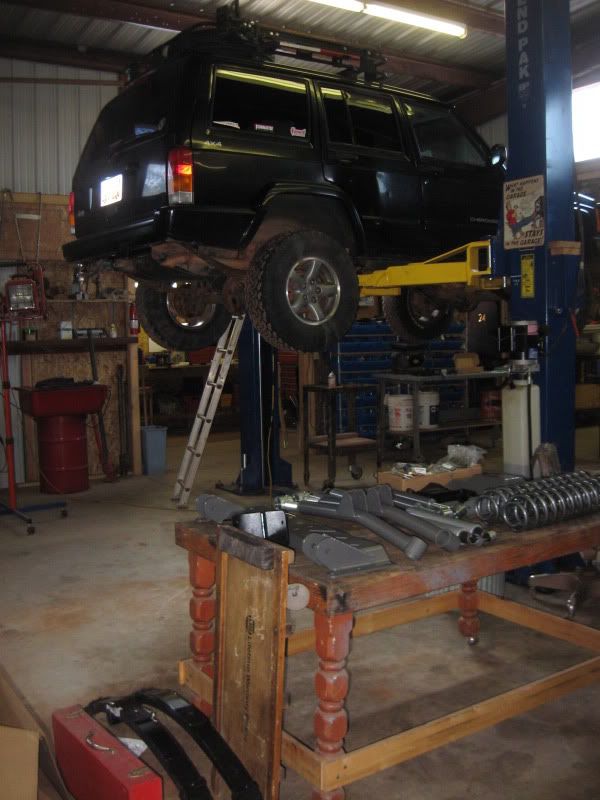 Here are a few pics of the wood stove Mark built for his shop complete with oil feed, a blower that blows air in from the outside via a vacuum cleaner motor, a swiveling heat exchange with double blower fans to blow air from the heat exchange out into the shop and a couple cool little touches added on. The main stove barrel is made out of 1/2 steel and glows red when the stove is burning hot. Mark's shop has basically no insulation in it what so ever with steel walls and roof. A few weeks ago it was just above zero outside and we kept the shop at a balmy 60 degrees inside
Yeah I would say the stove works well. The coolest part is he designed and built the whole thing him self!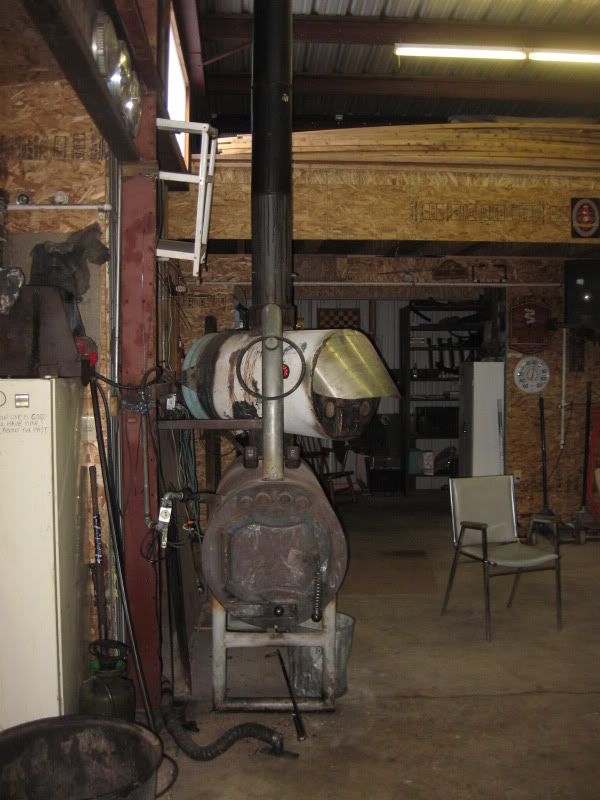 Anyway back to the jeep build lol Here is a pic of all the parts ready to be installed.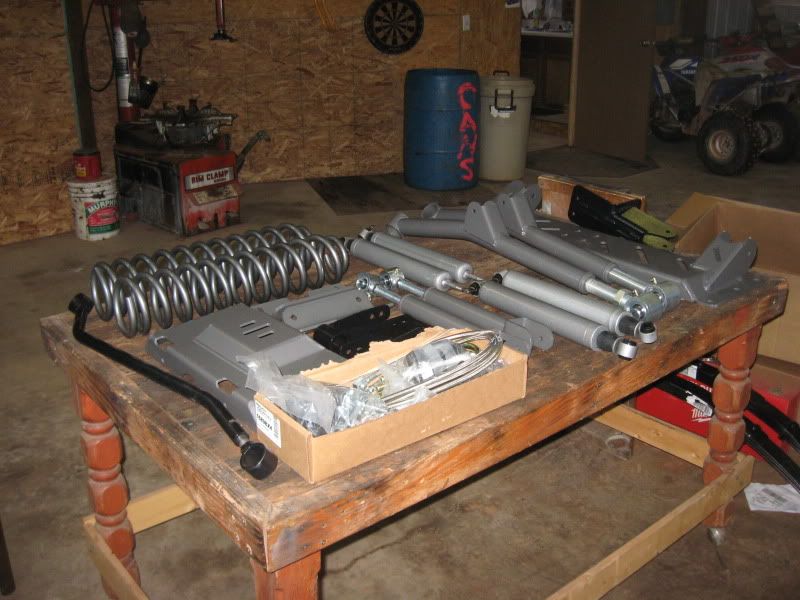 And so the project begins! First to come off are the front shocks.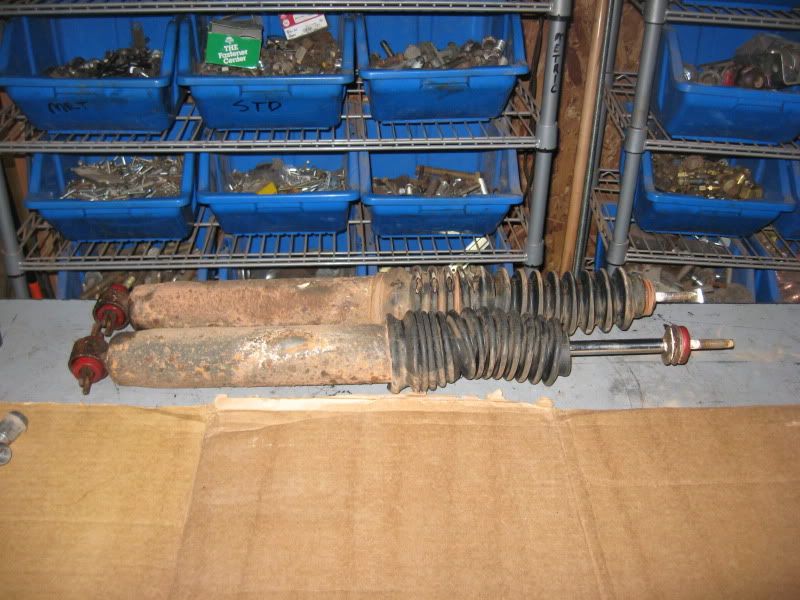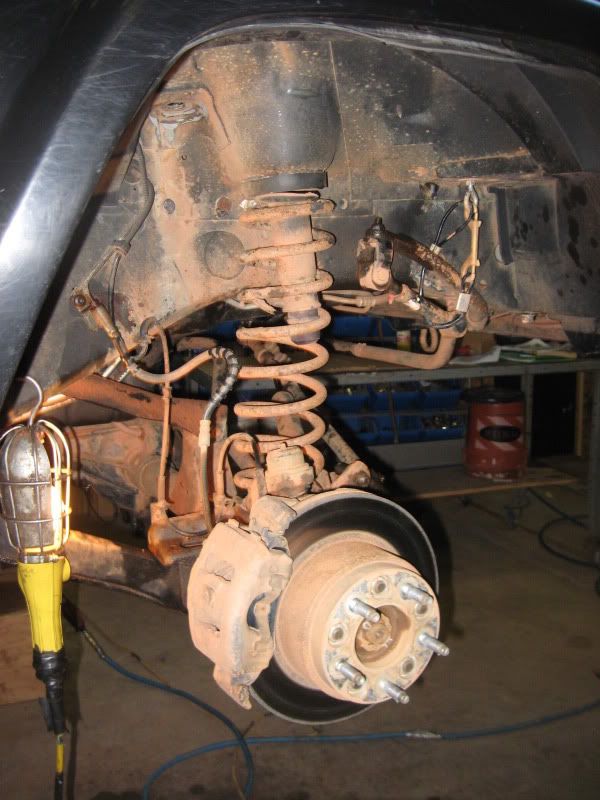 Then the good old trusty JKS Discos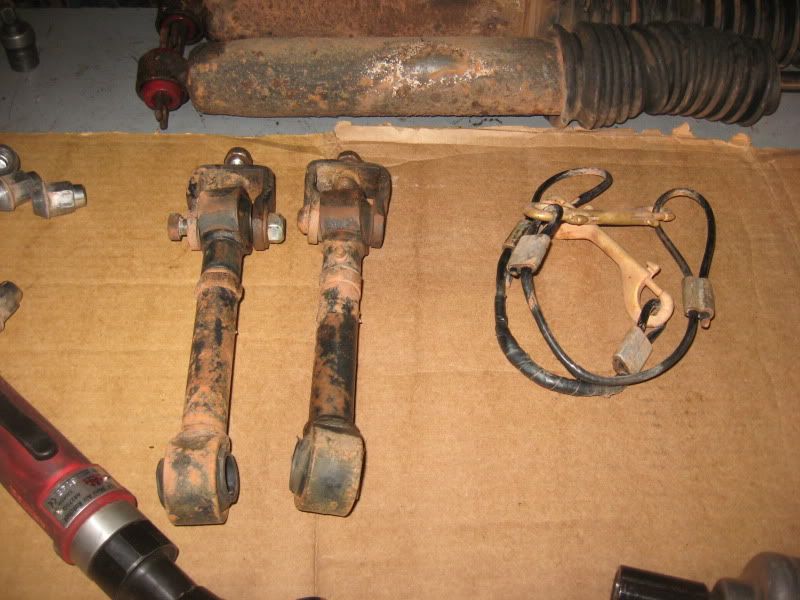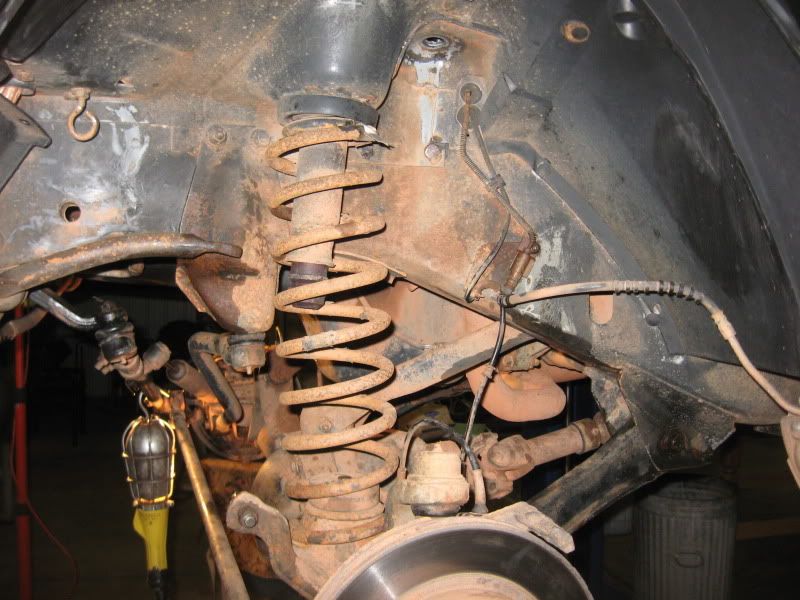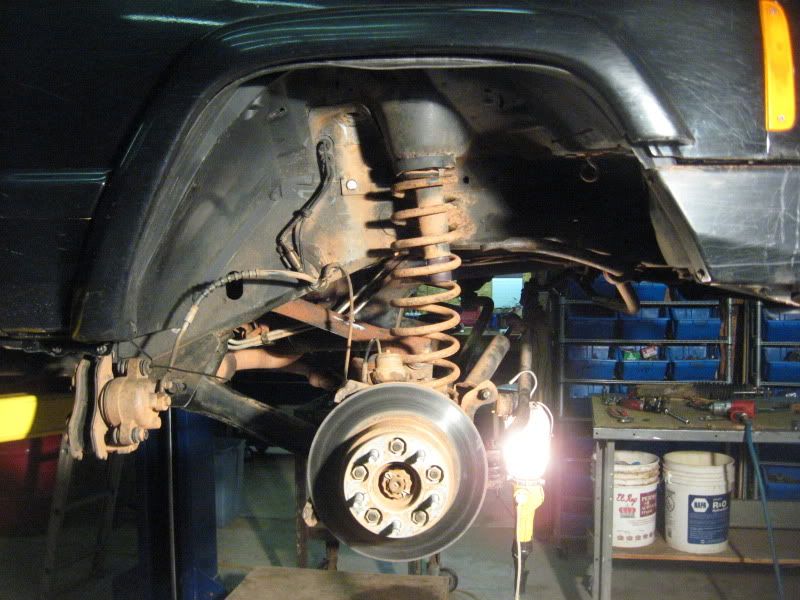 Next I used a spring compressor and removed the old OME coil springs...